The men opened the final block with the -81kg category, and Spain were the ones to celebrate as Alfonso URQUIZA SOLANA stole the show after four and a half minutes in golden score. World ranked #34, the 27 year-old from Valencia took his second continental open gold, defeating grand prix medallist Jaromir MUSIL (CZE) in his opening round. 
Meeting Urquiza in the final was Etienne BRIAND (CAN) who had certainly earned his place in the final today with his mat time and the previous three golden score contests he has endured. The double grand slam medallist was eventually caught by his Spanish opponent in the end.
It wasn't so straight forward for Urquiza who placed 7th in Sarajevo two weeks ago, but he used it as a lesson for this time around.
It took me a while to get in to my contests today but by the quarter final I felt really good and I was in a good mindset, I felt like I could win. This gold medal is really difficult in the -81kg, and it's also very important to me. I need these results to go the grand prix and grand slam event. The final was hard and Briand is very good judoka but I was prepared and it came in the end. 
Next for Urquiza is Prague next week!
Junior European champion of 2021, Anna Monta OLEK (GER) missed out in Sarajevo due a positive covid test, however she was raring to go today in the -78kg category. Her initial contests were won by ippon in under two minutes but Lucia PEREZ GOMEZ (ESP) gave her a tough run in the semi, a waza ari score took Olek to the final.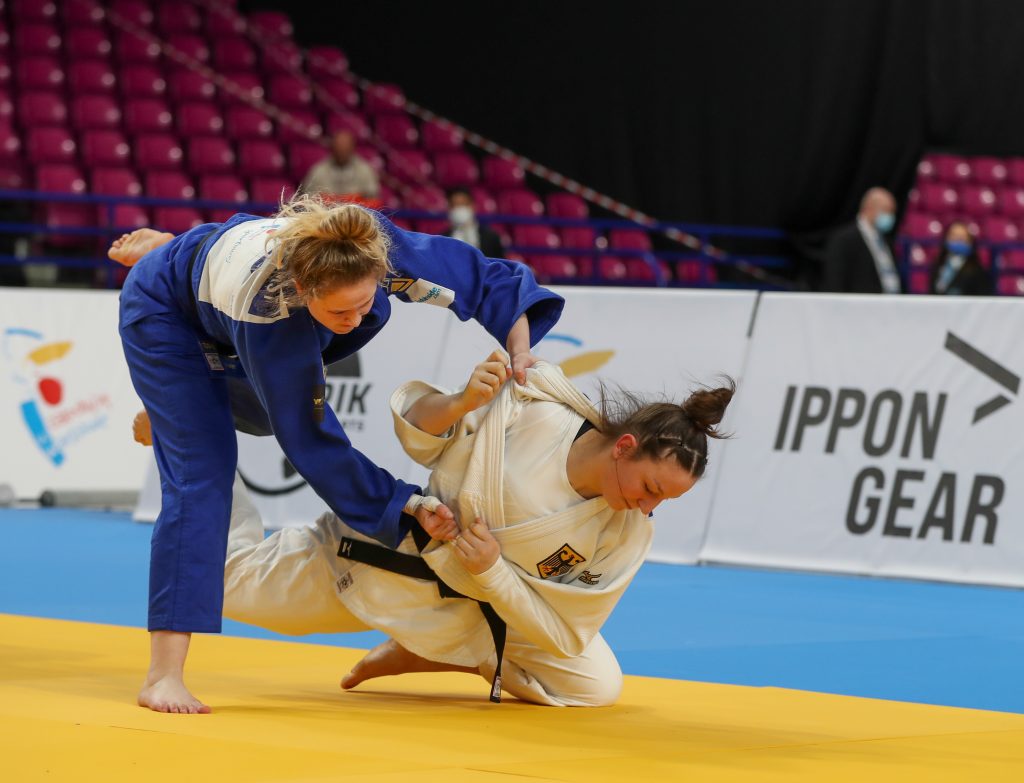 Here she met Yael VAN HEEMST (NED) for the sixth time. The pair know each other very well from cadet, junior and now senior level but on the past few occasions, junior european, worlds and today, Olek has been the winner.
It feels so familiar, we know what to expect from one another. We will probably see each other a lot and it will come down to who is having the better day. I was expecting it to feel a bit different today as my first senior event but I felt comfortable and strong, I had preparation in a camp this week and just managed it to be able to perform today. 
Piotr KUCZERA had quite the day, his first round became a bye in the 16-person category, putting him directly in to the quarter final against Davide POZZI (ITA). After his first win he came up against difficult opponent, Mert SISMANLAR (TUR) with the contest finishing on shidos, though Kuczera had a waza ari on the board. The crowd may have been expecting a grand finale as the final was against #1 seed, Grigori MINASKIN (EST), however he was unable to compete, awarding the gold medal to the Polish competitor.
In the +78kg category, Tina RADIC (CRO) was holding no prisoners, winning all of her contests by ippon. Her final was a test of endurance against Stessie BASTAREAUD (FRA) but after a minute and a half in golden score she managed to secure osaekomi and won in ne waza.
Finishing off the tournament in Warsaw were the +100kg men. Sven HEINLE (GER) and Irakli DEMETRASHVILI (GEO) had dominated the category throughout the day but within a minute of the final beginning, it was all over. Heinle has buckets of experience and used it to his advantage today, finding his way in to ne waza quickly and securing his gold medal. 
There were some very strong entries from outside of Europe and gold medals in the -70kg, -90kg went to KUWAGATA Moka (JPN) and John JAYNE (USA).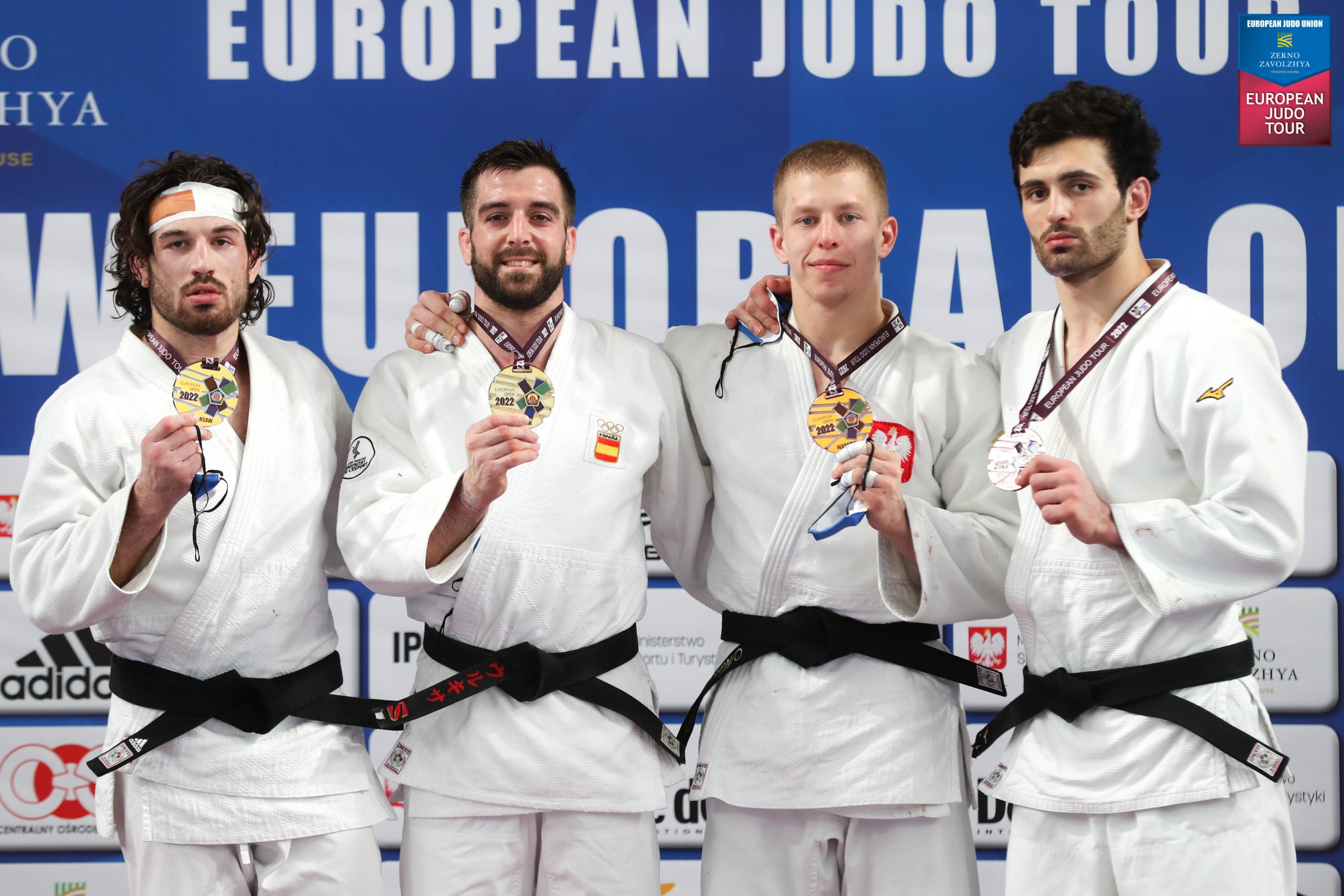 -81kg Medallists 🥇URQUIZA SOLANA Alfonso 🇪🇸 🥈BRIAND Etienne 🇨🇦 🥉MARCINKIEWICZ Sebastian 🇵🇱 🥉SHERAZADISHVILI Giorgi 🇬🇪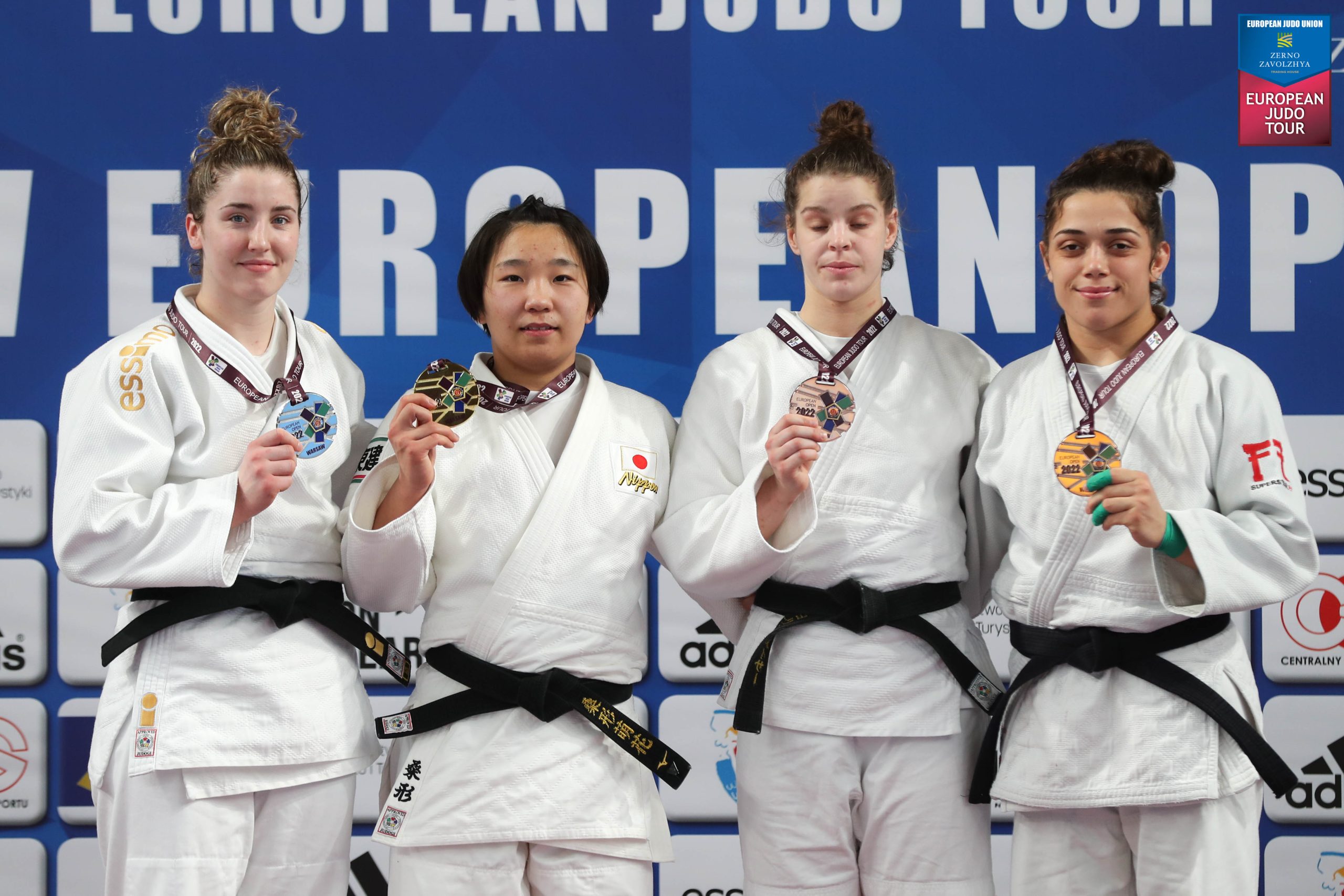 -70kg Medallists 🥇KUWAGATA Moka 🇯🇵 🥈KOK Silja 🇳🇱 🥉VISSER Jorien 🇳🇱 🥉OGEL Fidan 🇹🇷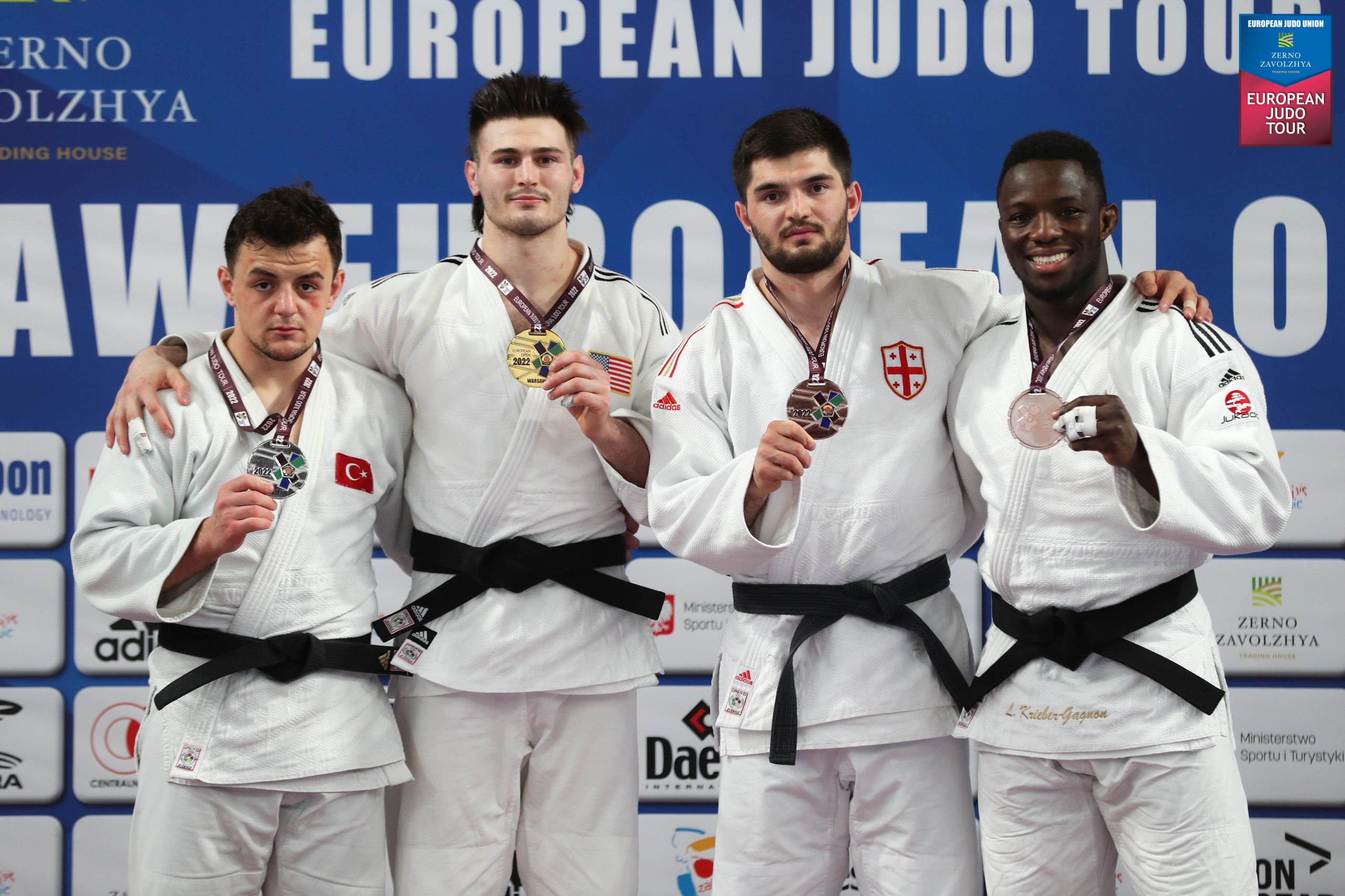 -90kg Medallists 🥇JAYNE John 🇺🇸 🥈AYDIN Omer 🇹🇷 🥉KHARAZISHVILI Nika 🇬🇪 🥉KRIEBER GAGNON Louis 🇨🇦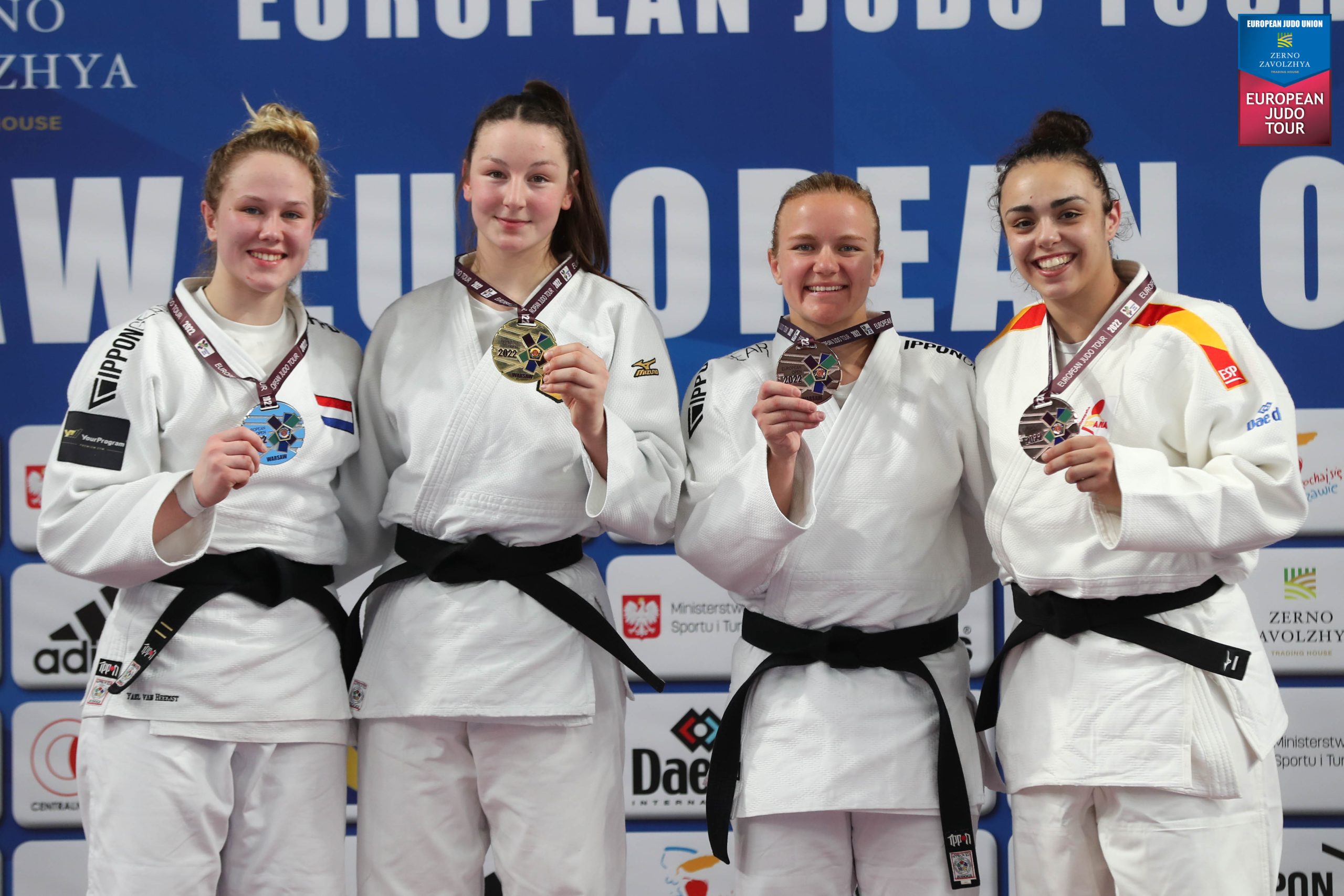 -78kg Medallists 🥇OLEK Anna Monta 🇩🇪 🥈VAN HEEMST Yael 🇳🇱 🥉DE VILLIERS Moira 🇳🇿 🥉PEREZ GOMEZ Lucia 🇪🇸
-100kg Medallists 🥇KUCZERA Piotr 🇵🇱 🥈MINASKIN Grigori 🇪🇪 🥉SISMANLER Mert 🇹🇷 🥉HERBST Daniel 🇩🇪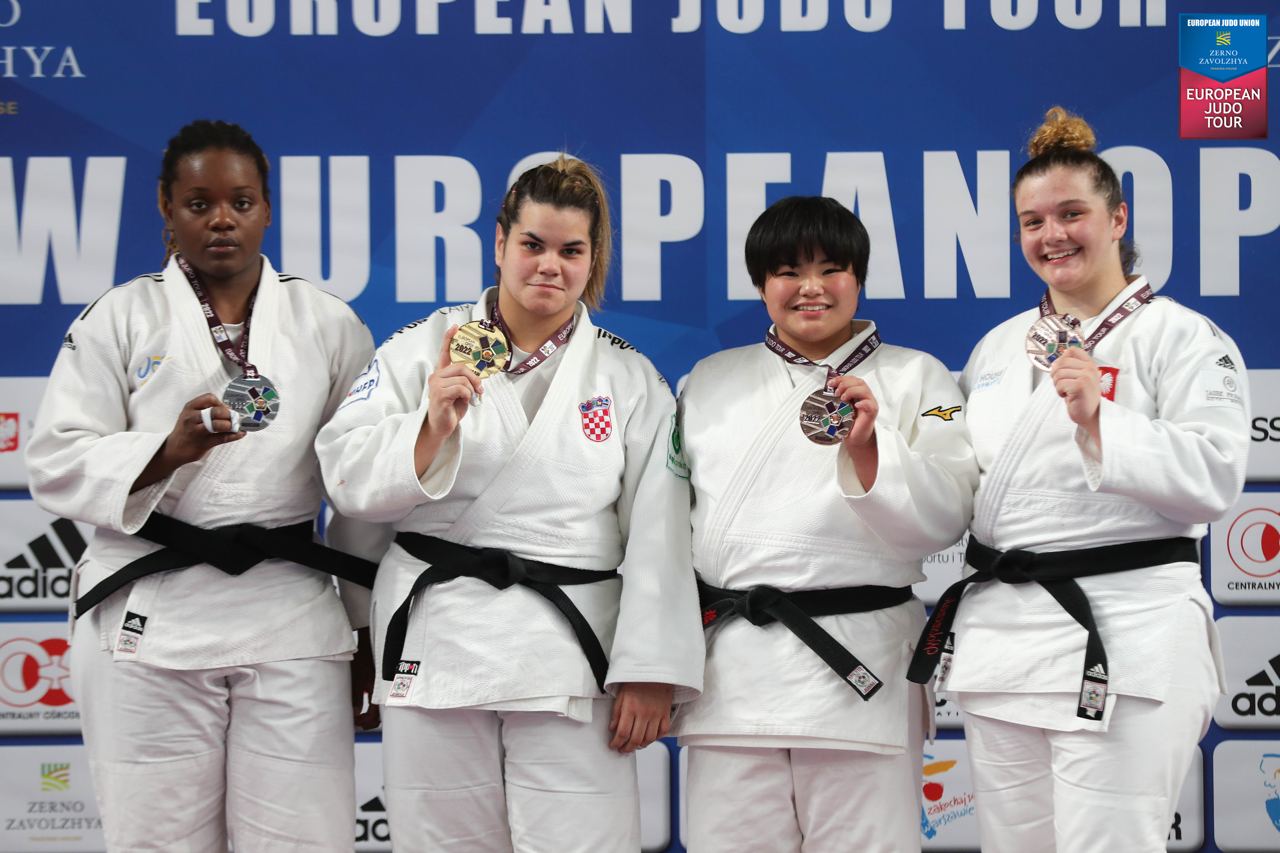 🥇RADIC Tina 🇭🇷 🥈BASTAREAUD Stessie 🇫🇷 🥉HASHIGUCHI Mahiro 🇯🇵 🥉WOLSZCZAK Kinga 🇵🇱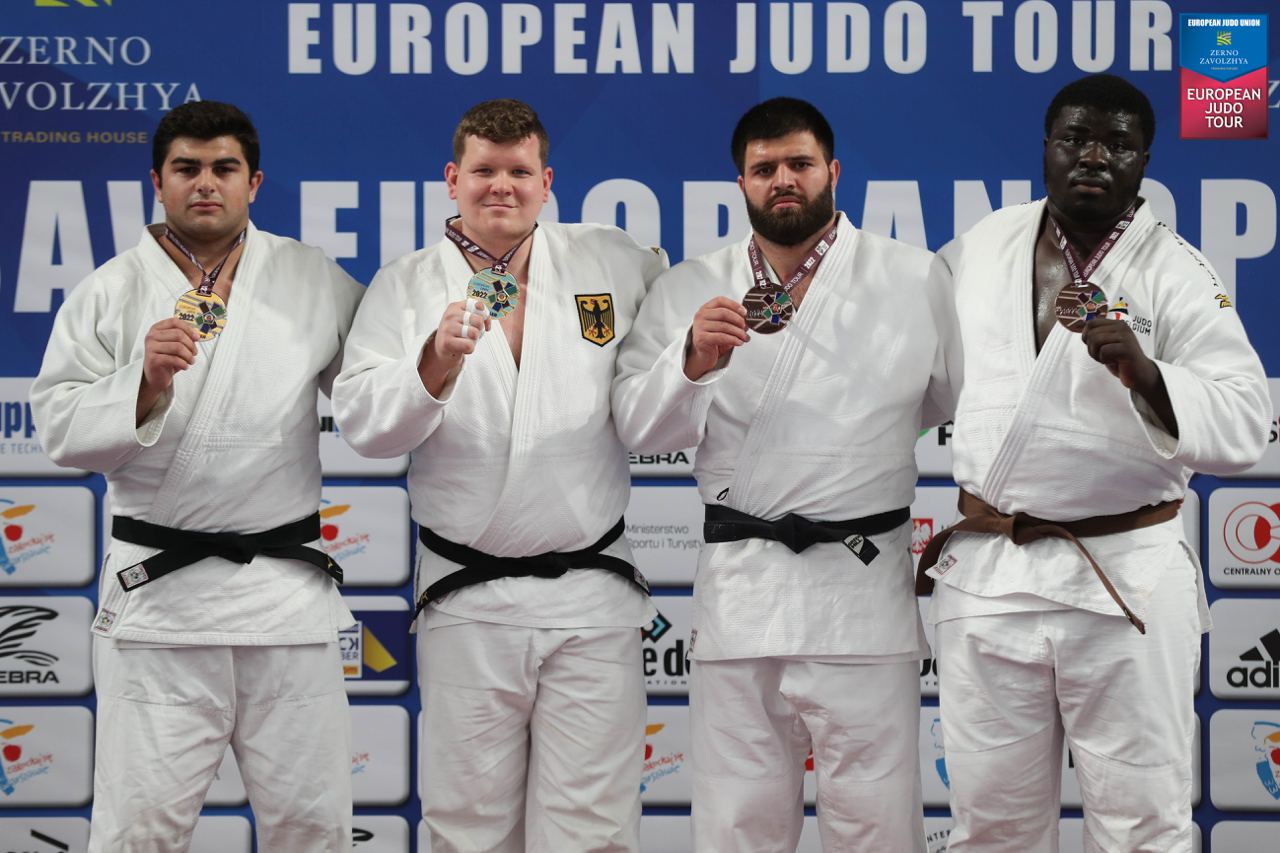 +100kg Medallists 🥇HEINLE Sven 🇩🇪 🥈DEMETRASHVILI Irakli 🇬🇪 🥉YUSIFOV Imran 🇦🇿 🥉NDAO Yves 🇧🇪
In the end, the Japanese entry took the number one spot on the medal table, followed by a successful German and Azeri team.
Author: Thea Cowen
---