On the second day of the Zagreb European Open, the largest weight category by far was the men's -81kg category.
To get in to the quarter finals the men were required to win four rounds, which meant those in the final had in fact stepped on the tatami six times before the day had ended. Though Spain had a reasonable sized team, it would have been hard to imagine that both of their -81kg entries would end up in a head to head for the gold.
Alfonso URQUIZA SOLANA and Jose Maria MENDIOLA IZQUIETA both had trying days and came together for the -81kg category without any prior head to heads in these circumstances.
Of course coming from Spain they have encountered one another numerous times whether in training, camps or national competition. For the team is was already a gold medal and a win regardless of who came out on top, but for the pair it was an unfortunate end.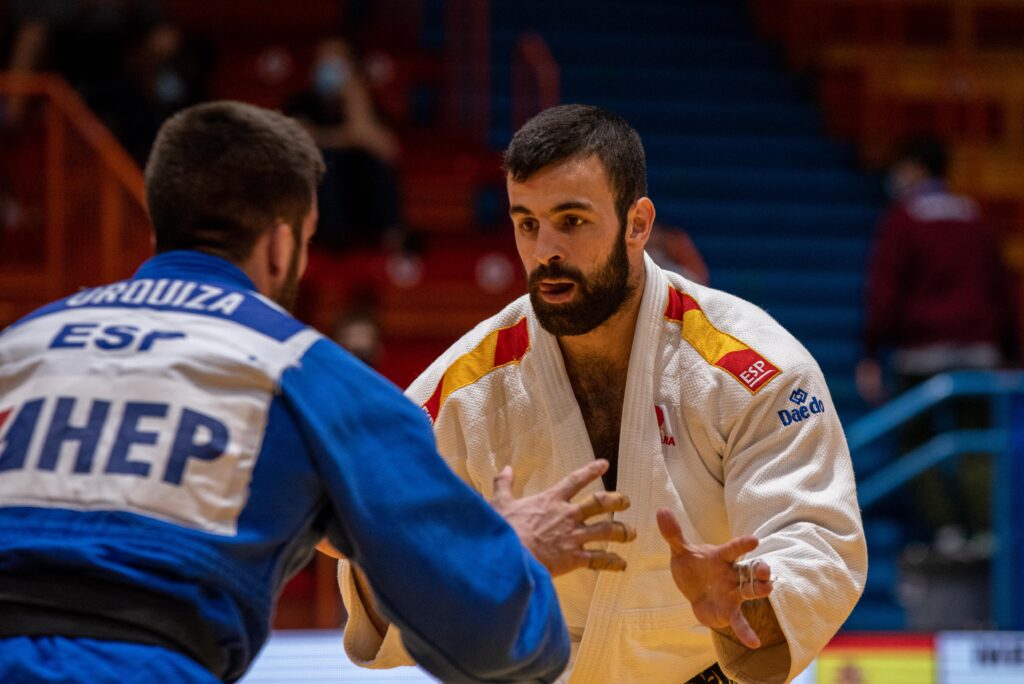 The final felt tense, with a quiet Spanish team in support of both of their athletes, but it was Urquiza who scored waza ari twice to take the gold.
It wasn't an easy route to the final, going in to golden score with Wachid BORCHASHVILI (AUT). This suited the Spanish judoka, he felt he had the mental edge and the stamina to win in this situation.
With the final looming, he had mixed feelings.
I was happy to be in the final, I think it is a good result for Spain to have us both in the final but I am sad that Jose Maria had to lose against me.
There is a notably long break in results for Urquiza but he explains that it was actually in Zagreb that he suffered a terrible injury which put him off the tatami and exercise altogether for over seven months in 2019 when in Zagreb. After returning full fit, he competed only twice in the Tel Aviv Grand Prix and Dusseldorf Grand Slam before Covid-19 struck and once again, he was out of competition.
I was sad to be off for so long, but of course happy today as it was a hard competition with a lot of competitors, I think 72 in my weight! My first fight was at 10am so it has been a long day but I knew this would be the case and I was prepared mentally.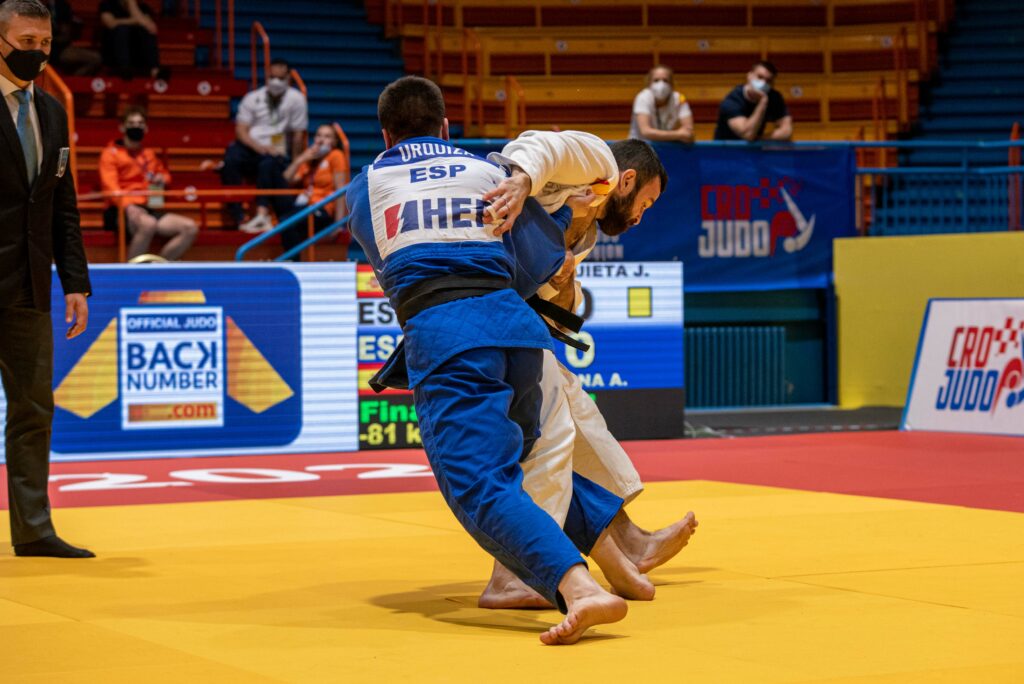 Spain will be leaving Croatia with five medals including Urquiza's gold and four 5th places in the team, putting them second in the medal table.
It was a successful tournament, for the EJU, Croatian Judo Federation and all delegations, with zero positive cases, the event ran smoothly and ensured the safety of all involved. For many this was their first time back in competition since the beginning of the Covid-19 saga, with sights set on Paris 2024. It is still a long road but the European potential is strong as ever.
Judoka
Author: Thea Cowen
---