The most expected moment of the EYOF 2023 Opening Ceremony was the presentation of the sports industries that rule this year's EYOF and the raising of the flag of the European Olympic Committee. The flag was brought to the venue by those who are most respected in the Slovenian and global sports world and who are certainly role models for young athletes: Urška ŽOLNIR JUGOVAR (judo), Anja KLINAR (swimming), Klemen BAUER (biathlon), Rožle PREZELJ (high jump) , Peter MANKOČ (swimming) and Tina MAZE (alpine skiing).
For the international audience two most recognizable names were Urška Žolnir Jugovar and Tina Maze who are also the most decorated athletes. Urška won Olympic title in London 2012 while Tina got herself two gold medals at 2014 winter Olympic Games in Sochi at the Downhill and the Giant slalom disciplines.
Well first of all it was amazing that I've got invitation, if you manage if you have the time to join our team and I said yes, why not. It's important for kids, for our home crowd and our country Slovenia. I enjoyed very much in this especially when it's included certain age category, for kids, it's important for them. I said to myself one more experience for me, one more memory and then we had rehearsal on Sunday evening, it was very nice. It was six of us athletes, one of them was Tina Maze alpine ski racer, we didn't see each other for a while now and it was nice to meet again, to have nice conversations. Then it was that moment when the door opened, when you need to step into the field of play, all crowd was watching us, spot light was us, it was amazing. In my head was – please walk normally, do the walk correctly as one tv crew member fell down during the rehearsal as he was walking backwards. Second goal was to
hang the flag as fast as we can.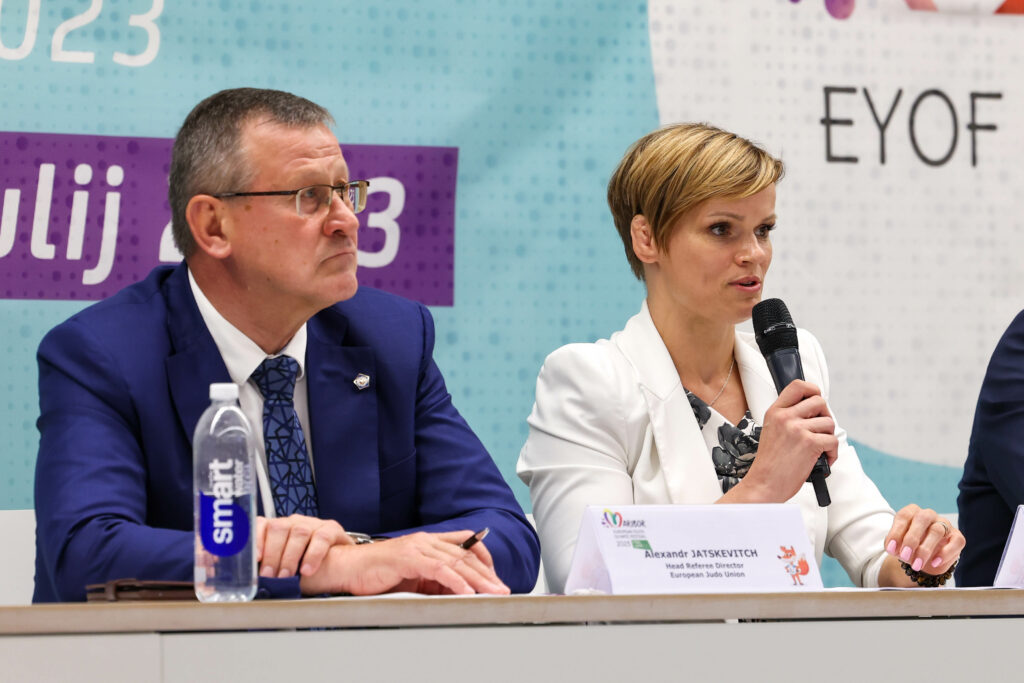 This sounds like quite amount of the pressure, full house, spotlights everything needs to be synced. When did you felt more nervous? Before contest or during Opening Ceremony?
When I needed to go into the fight, but this was fun, we really enjoyed. Before we entered field of play I just said – look team I'm very proud that you are here today, this is good job for us, let's just go out and enjoy the moment. It's nice that you are still recognized in country, especially in the eyes of the kids. It's nice, lifetime memory.
What is EYOF?
A bit of an unusual question, but if you have forgotten it, or if you really haven't heard of EYOF, we can quickly explain everything to you. It is the European Youth Olympic Festival. Young sportsmen and women from all over Europe gathered in Maribor. These are young hopefuls who will surely chase their dreams and win medals at the World and European championships in the near future, and surely one of them will also climb to the very top of Olympus at the Olympic Games.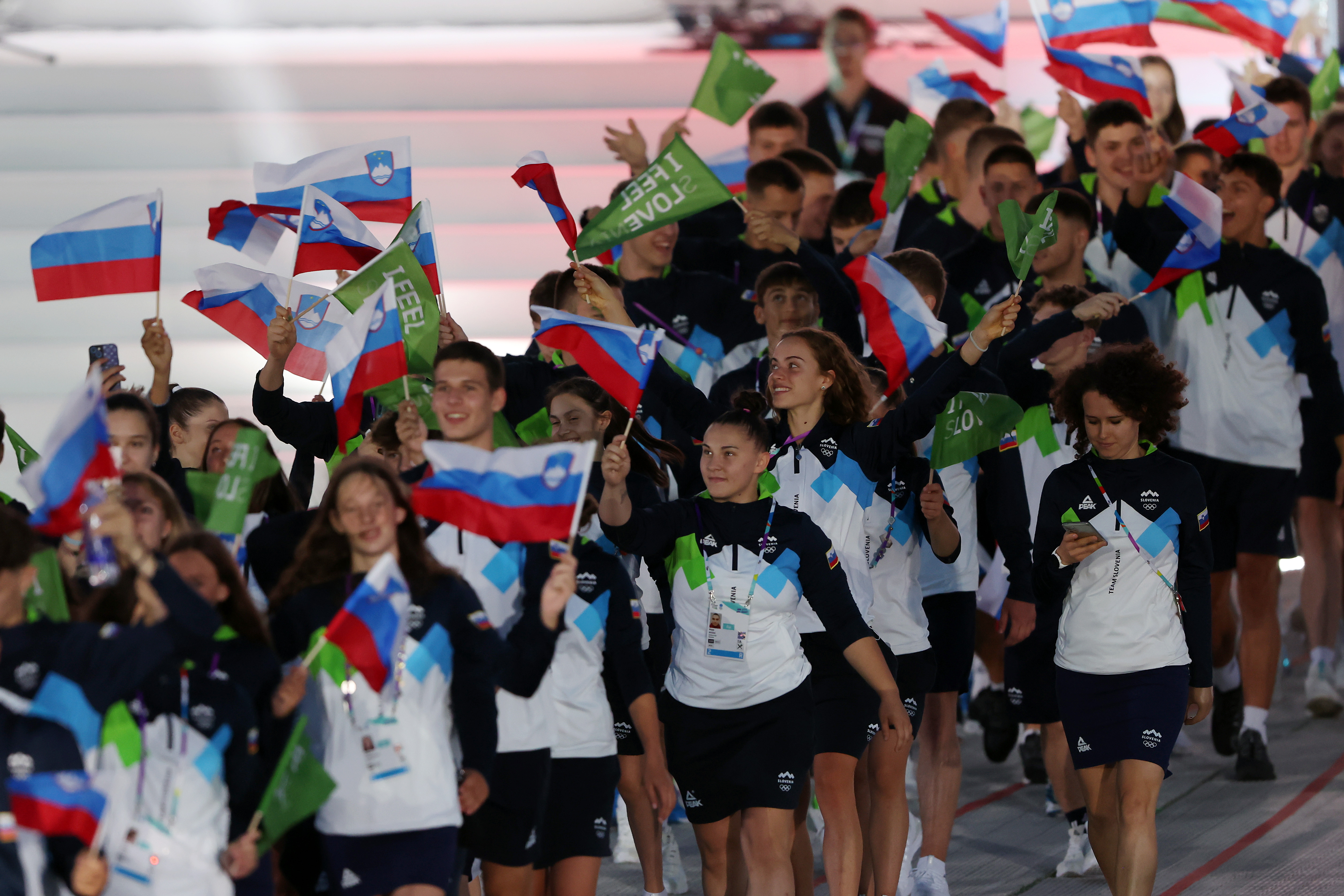 Athletes will compete in eleven sports this year. Of these, three branches will be on the sports program for the first time this year. These are mountain biking, 3×3 basketball and skateboarding. Athletes will compete for medals in athletics, road cycling, judo, volleyball, swimming, tennis, handball and sports gymnastics. Fans and supporters can watch the fights for medals at various locations around Maribor for free.
As befits an event of this kind, dignitaries from the political and sports elite also addressed the audience at the stadium: President Nataša Pirc Musar, Mayor of Maribor Saša Arsenovič and President of the European Olympic Committees Spyros Capralos.
Photos: Slovenian Olympic Committee
Author: Mario Krvavac
---