The competition truly was incredible on the second day, with some unnerving surprises for the top seed Ozlem YILDIZ (TUR), and the -73kg category became a disaster for the top eight. 
The -57kg category number one seed, Yildiz of Türkiye had a sharp wake up call in her opening round against Nino LOLADZE (GEO), incidentally, the only opponent who managed to score against her throughout the day. This early scare was enough to plant the seed of caution in Yildiz, which may have contributed to the next three contests all entering golden score. 
Yildiz was forced to take on the team of Japan, EGUCHI Rin and OMORI Akari in her semi final and final respectively. Ne waza skills put her in to the final, but a feigned forward attack and change of direction was the motion that stole the show to take the gold medal and the junior world title.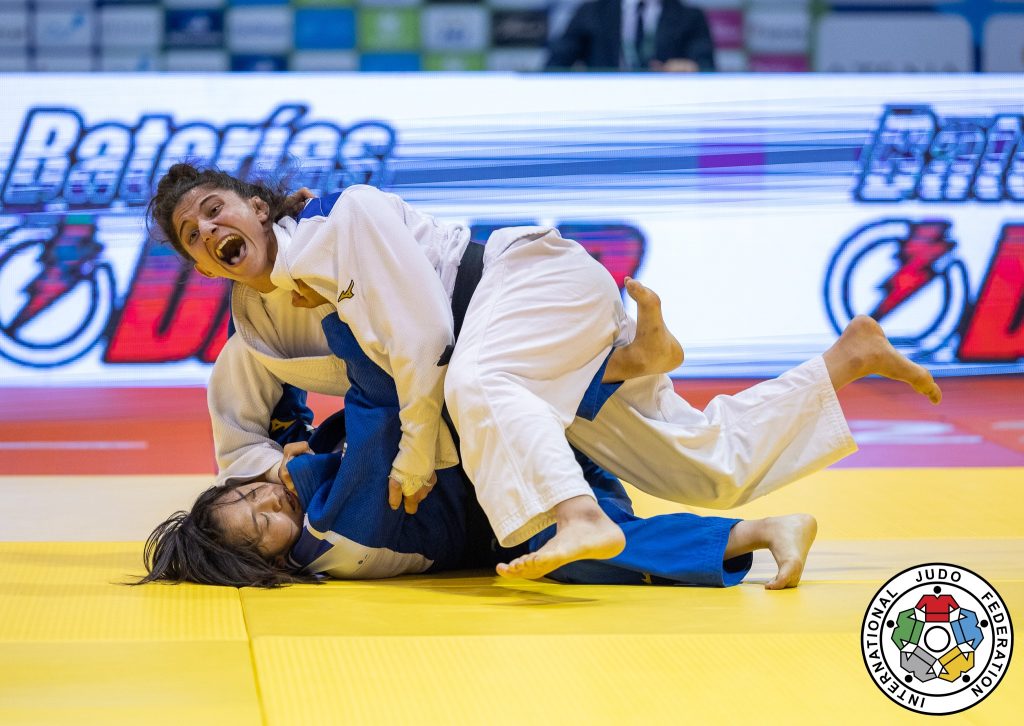 As for the -73kg category, it is simply amazing that none of the top eight managed to secure a final place, the closest was Hassan DOUKKALI (MAR) who made it to the quarter final, only to lose out in the repechage. With this category burst wide open, we saw the likes of Marcin KOWALSKI (POL) clinch his way to a bronze medal, SZEGEDI Daniel (HUN) took a 5th place and in the final we saw Giorgi TERASHVILI (GEO) take on TANAKA Ryuga (JPN).
The finalists went in to golden score and Terashvili managed to start the clock in osaekomi but great strength and a well placed arm for leverage allowed Tanaka to quite literally flip the situation and took the gold medal in ne waza.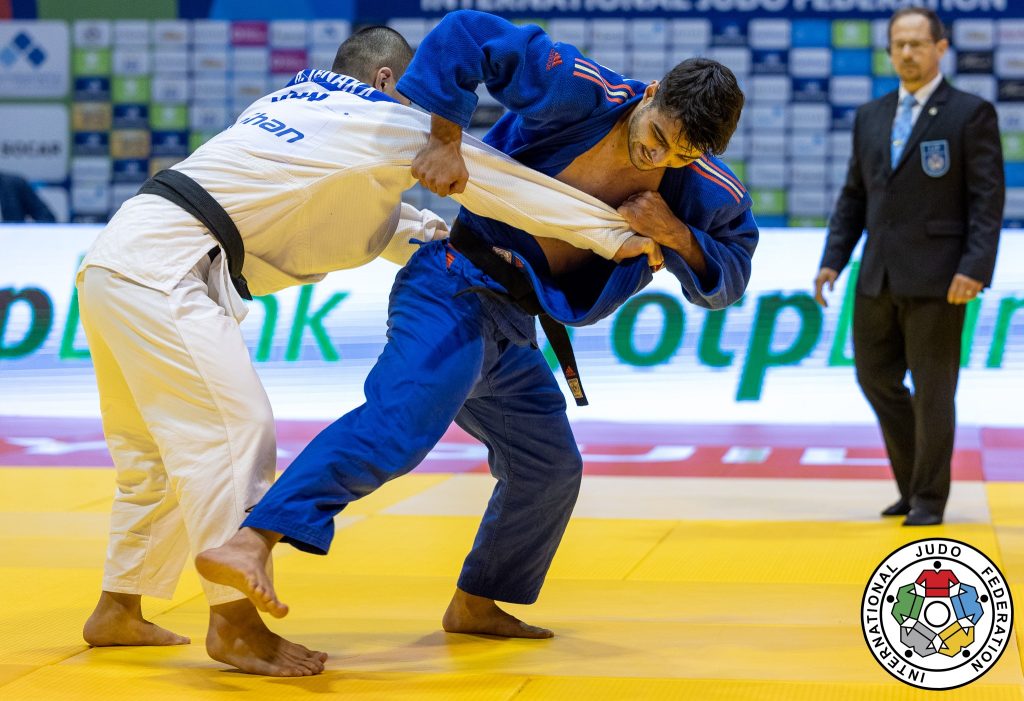 However seeding did demonstrate use again in the -63kg category and we watched the number one seed Joanne VAN LIESHOUT (NED) become the only athlete to retain her junior world title and continue the reign for another year.
What was interesting is how she seemed to do so with relative ease. She appeared calm and collected in her bouts, sticking to her system and no one seemed to be able to shake her, the only one to come close was Antonietta PALUMBO (ITA) who played a hand in her own undoing, disqualified for head diving. Van Lieshout demonstrated her capabilities in both tachi waza and ne waza during the day and finished by scoring with both against Kaillany CARDOSO (BRA). 
A wonderfully fast uchi mata counter gave her the waza ari score and she went straight to work in ne waza, securing the all important arm for juji gatame.
Judoka
Author: Thea Cowen
---