With an array of formidable athletes in Sofia today, the contests were close and the crowds on their feet, not only for their home favourites. Though Bulgaria missed out on a golden opportunity, Ivelina ILIEVA did not disappoint in the -57kg category and still took home an astounding bronze in a tough category.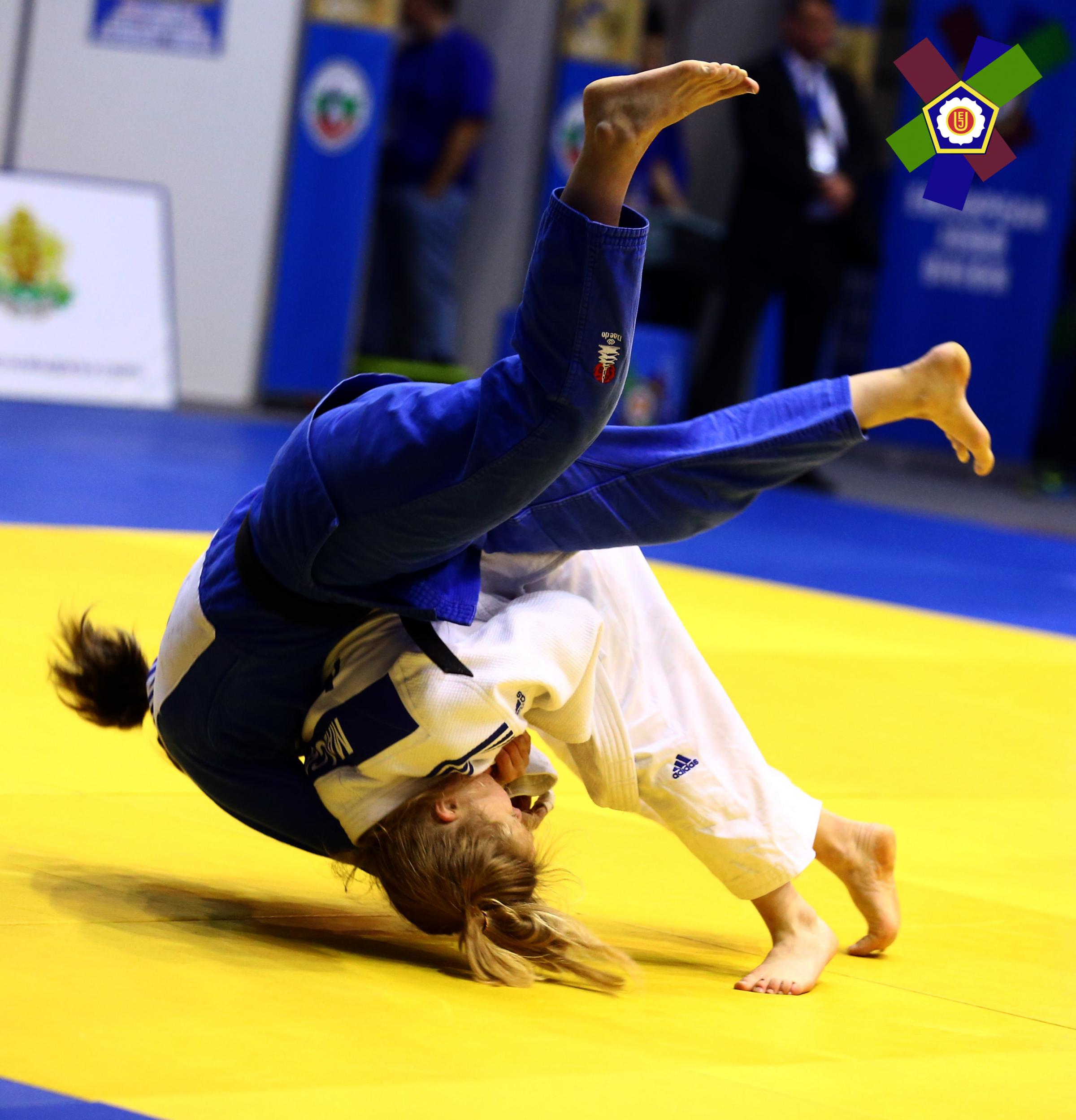 Though all categories were impressive, the -48kg category proved to hold some dynamic women with some heavy hitting technique. Israel's 18 year-old Tamar MALCA had a difficult first exchange against Carla MONTANEZ PEIROT (ESP), finishing in golden score with a combination attack to send her in to the second round against Oksana AGAZADE (RUS). For three consecutive contests, MALCA refused to let her opponents see the final seconds and paved her way to the final through a series of successful ashi waza and sode tsuri komi goshi attacks.
On the other side of the draw came Melodie VAUGARNY (FRA). Similarly, the French athlete demonstrated her experience and athletic maturity against her opponents, seeing out Mascha BALLHAUS (GER) in her first contest with a colossal ura nage and ippon score.
VAUGARNY's semi final contest was to strike a nerve, having being beaten by her opponent, fellow Frenchwoman Blandine PONT, in the French National Championships. When asking VAUGARNY how she felt about this contest she told us,
"It was a very difficult fight because we fight together every day in Paris. Last year I lost against her in the French National Championships so it was an important win for me personally today."
The gold medal contest arrived for VAUGARNY against the young Israeli who had taken a bronze at the U23 European Championships and had shown fantastic judo throughout the day. They had not come face to face in competition before,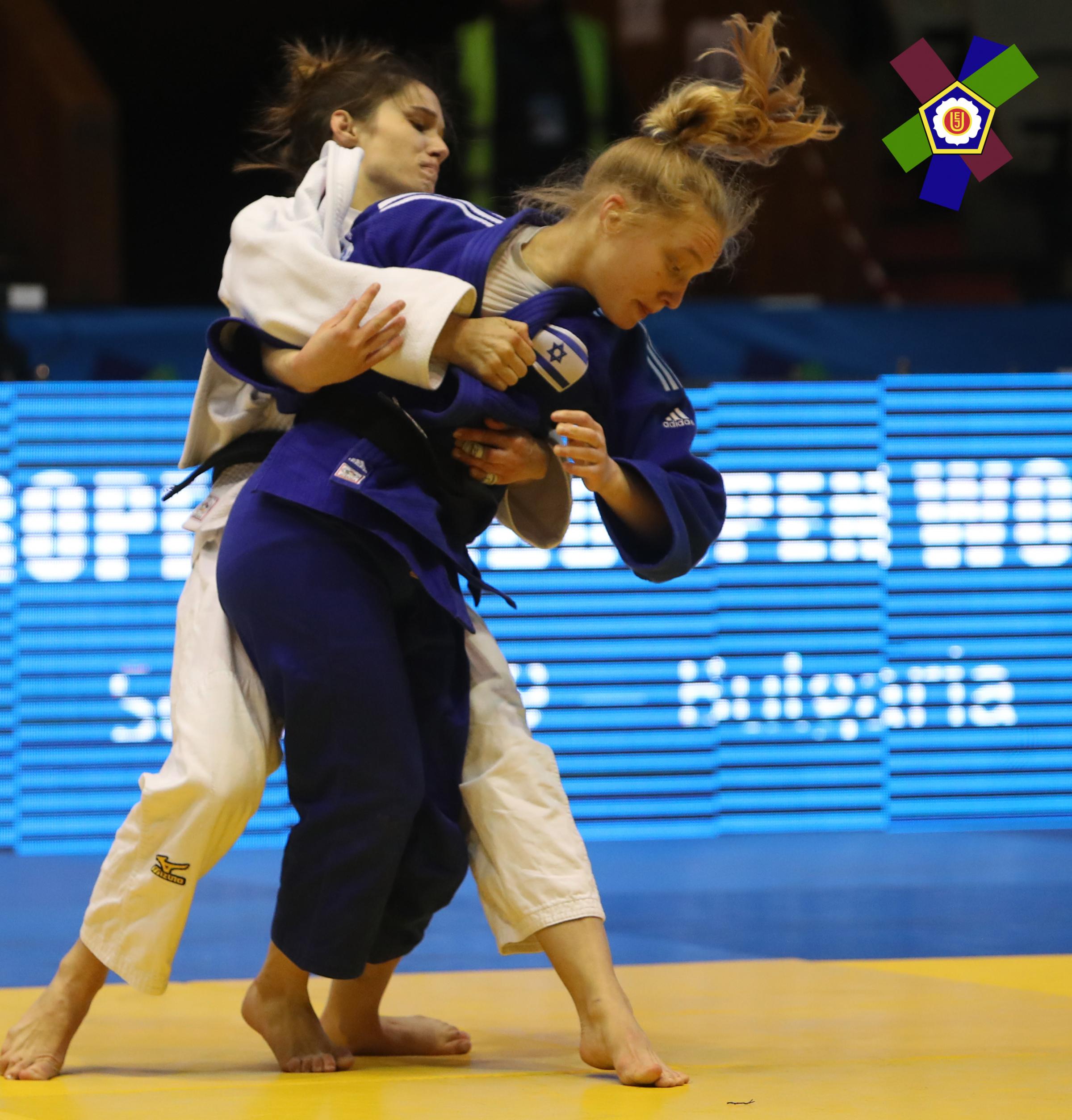 "I do not know her, we had not fought before today. I know that she attacks with seoi nage, so I just used my gripping and my strength and my judo. I was confident and it worked for me."
The European Open gold medallist is in preparation for Paris next week and was thankful she could use this opportunity to test herself before stepping on to the big stage at home. Her talent and strength put her in good stead for the Paris Grand Slam and with two other French gold medals today from Lucile DUPORT in the -52kg category and Maelle DI CINTIO in the -63kg category, they look to have some strong entrants.
By Thea Cowen
---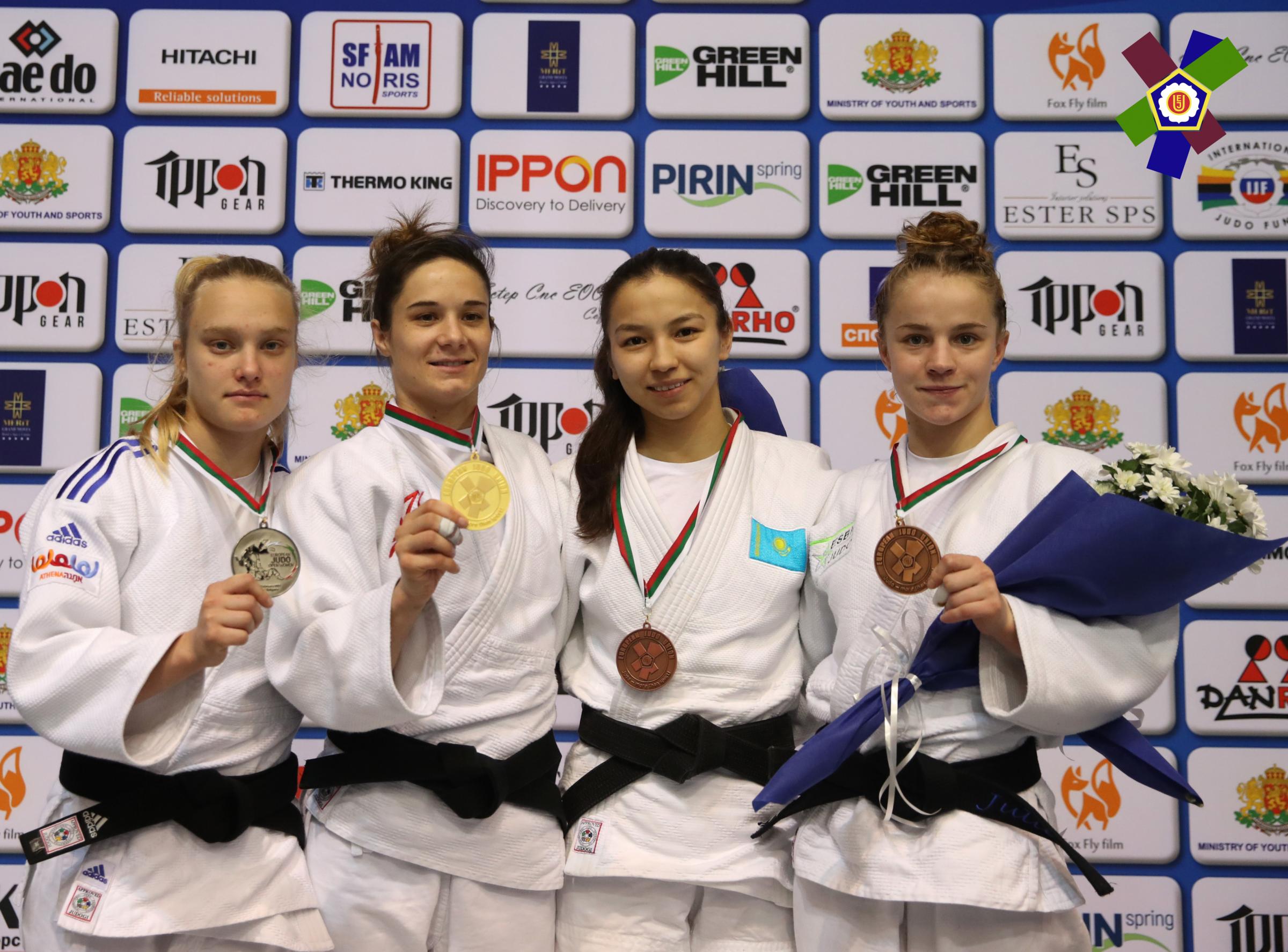 -48kg category medallists 1. VAUGARNY, Melodie (FRA) 2. MALCA, Tamar (ISR) 3. NAUATBEK, Akmaral (KAZ) 3. WEILL DIT MOREY, Julie (FRA) – Kostadin Andonov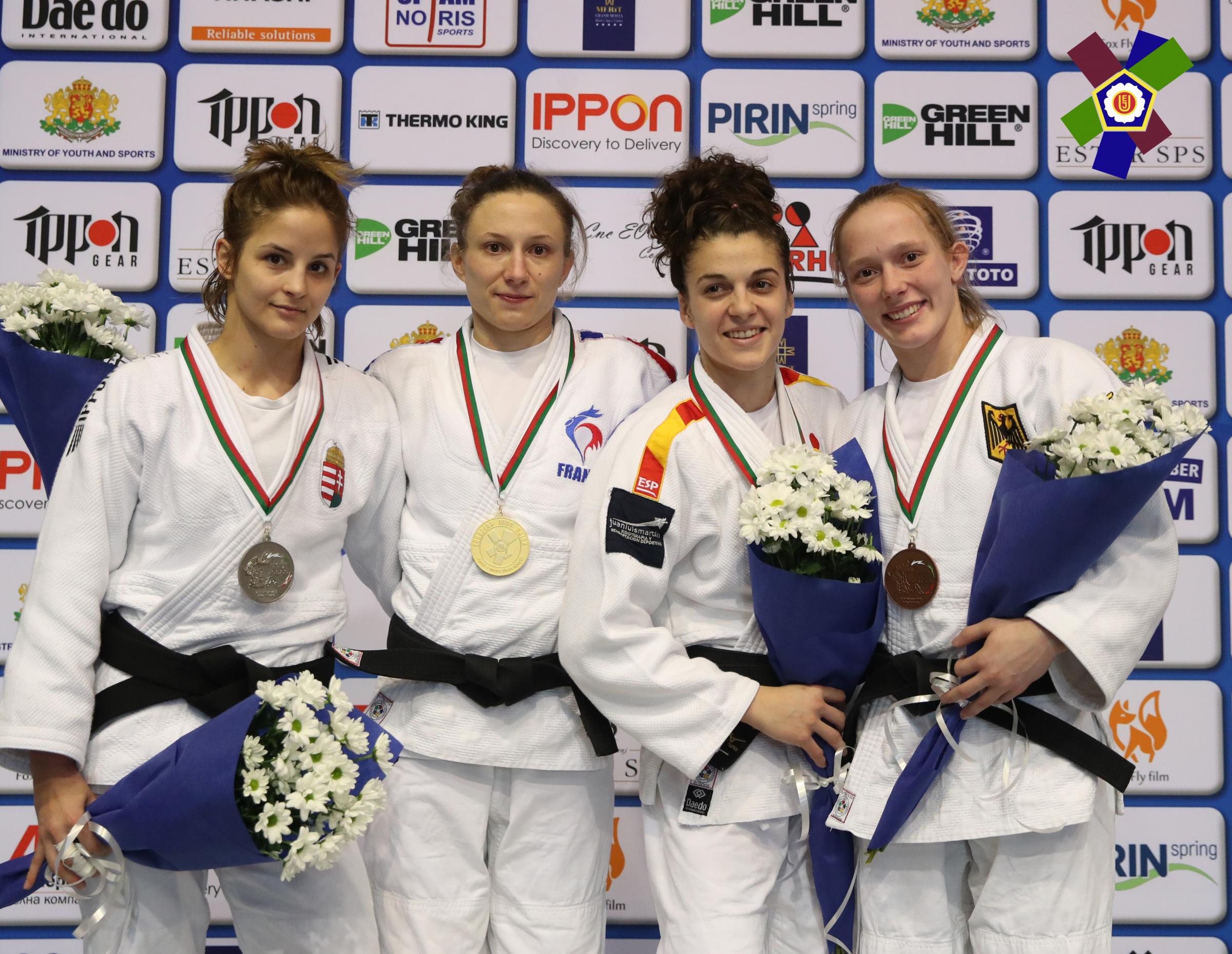 -52kg category medallists 1. DUPORT, Lucile (FRA) 2. SZABO, Katinka (HUN) 3. LOPEZ SHERIFF, Estrella (ESP) 3. WURFEL, Annika (GER) – Kostadin Andonov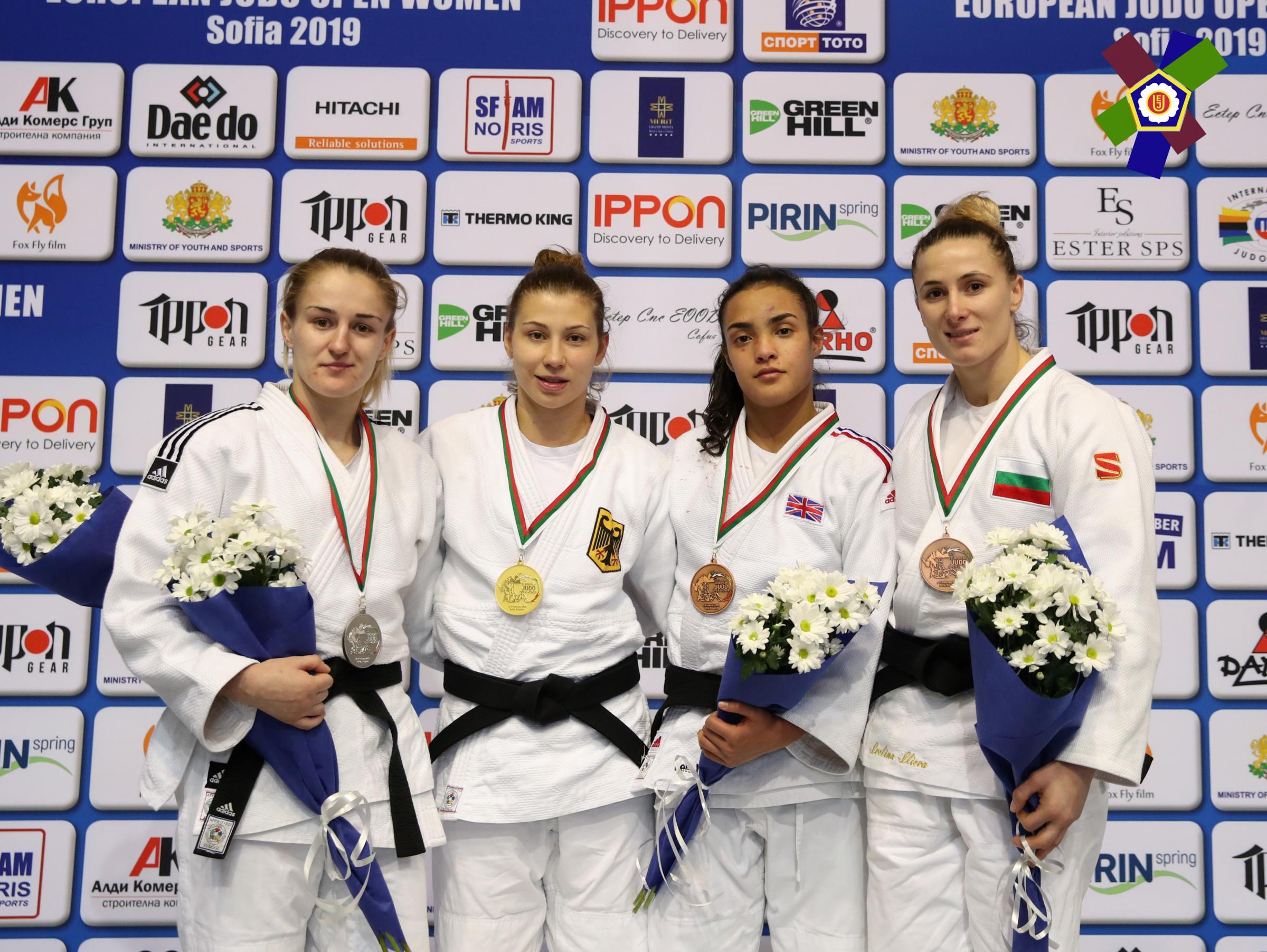 -57kg category medallists 1. COBAN, Sappho (GER) 2. SKORA, Mariia (UKR) 3. NAIRNE, Lele (GBR) 3. ILIEVA, Ivelina (BUL) – Kostadin Andonov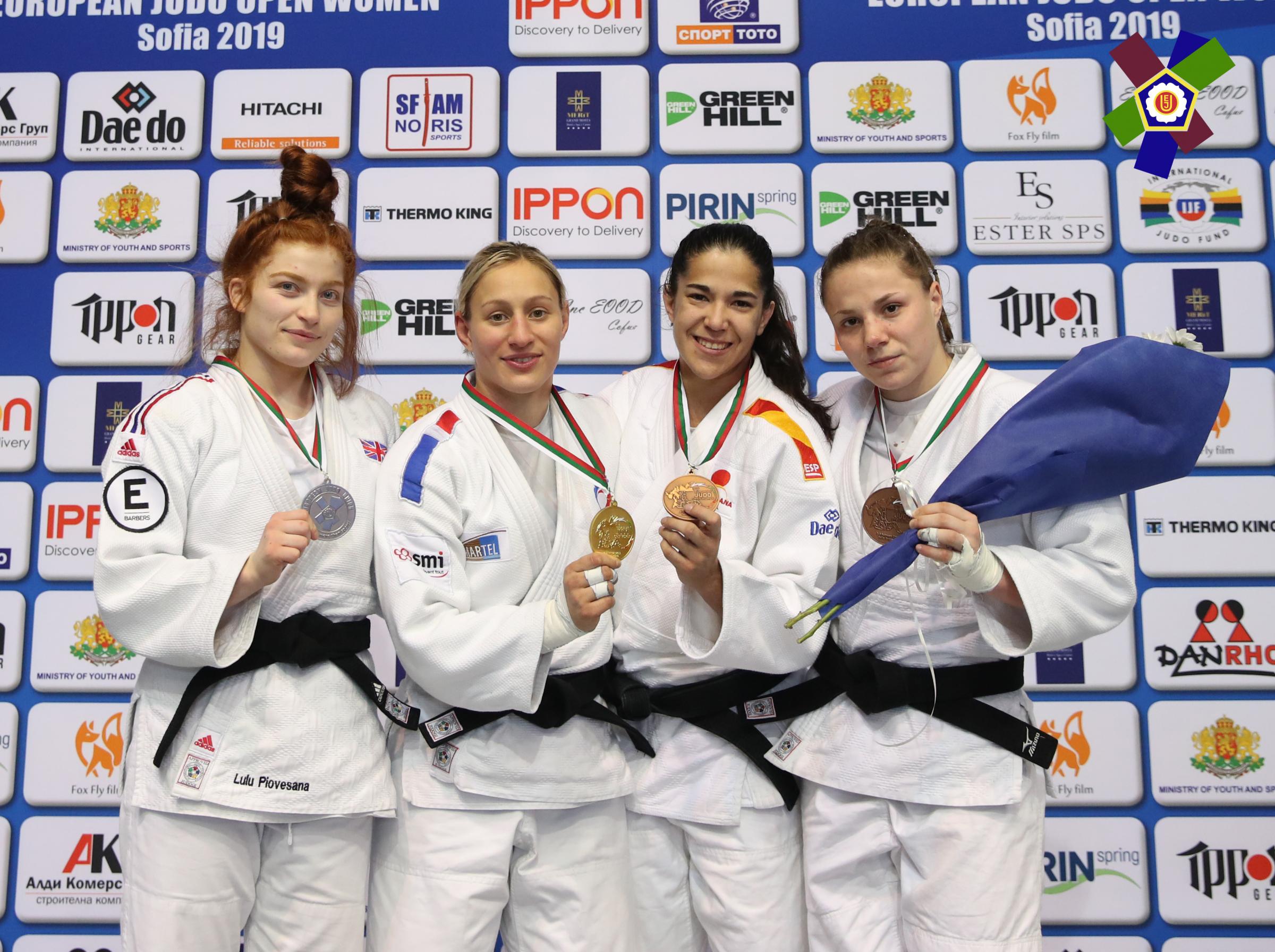 -63kg category medallists 1. DI CINTIO, Maelle (FRA) 2. PIOVESANA, Lubjana (GBR) 3. CABANA PEREZ, Cristina (ESP) 3. DEKETER, Manon (FRA) – Kostadin Andonov
Judoka
---