Under the umbrella of EJU, a historic moment awaits for all this weekend as the first test event of the adapted judo competition, EJU Get Together in Venray, will take place in Venray, the Netherlands. The tournament will be held according to the EJU adapted judo rules that were adopted this year. The project intended to offer judo for individuals of all abilities, with opportunities in both, shiai and kata. The event will take place at Sports hall 'De Wetteling', Zuidsingel 2 with complementary entries.
The central purpose of this tournament is to celebrate inclusivity and advance the cause of adapted judo in alignment with EJU's unwavering commitment to making judo accessible to all individuals, regardless of their abilities. By participating in this landmark event, we, collectively aspire to create an environment where all judo athletes can demonstrate their skills, passion, and sportsmanship on an international stage. The EJU Get Together in Venray promises to be a momentous occasion, blending the essence of judo with the principles of diversity and inclusion. Athletes with varying abilities and backgrounds will converge to compete, exchange experiences, and contribute to the evolution of adapted judo.
Almost 300 participants have officially registered for the first day of the competition whilst around 22 couples expected to attend on day two, specifically for the kata competition. It is imperative to acknowledge the international scope of this event as participants hail from 25 countries spanning four continents. These impressive numbers underscore the global resonance and significance of this competition.
In addition to the already impressive set up for the long weekend there will be a referee course and coaches meeting on this topic too. It is not too late to attend at any of those, however, registration must be done via https://www.eju.net/download-file/?parentId=285482&id=285483.
SCHEDULE 
Friday, November 24
| | |
| --- | --- |
| Time | |
| 14.00 – 17.00 | Divisioning Workshop |
| 17.00 – 18.00 | Coaching Meeting |
| 18.00 – 20.00 | Referee course on EJU adapted judo rules |
Saturday, November 25
| | |
| --- | --- |
| Time | |
| 9.15 – 9.30 | Opening of the competition |
| 9.30 – 12.00 | The first part of the competition (male born in 2007 and older) |
| 12.00 | Medal Ceremony |
| 14.00 – 16.00 | The second part of the competition (male born in 2008 and younger, female and VI competitors) |
| 16.00 | Medal Ceremony |
| 19.00 | Buffet dinner for all participants with DJ (for those who have signed up for dinner in advance) |
Sunday, November 26
| | |
| --- | --- |
| Time | |
| 10.00 – 12.00. | Kata training with the national Dutch Kata team |
| 14.00 – 16.00 | Kata competition |
| 16.00 | Medal Ceremony |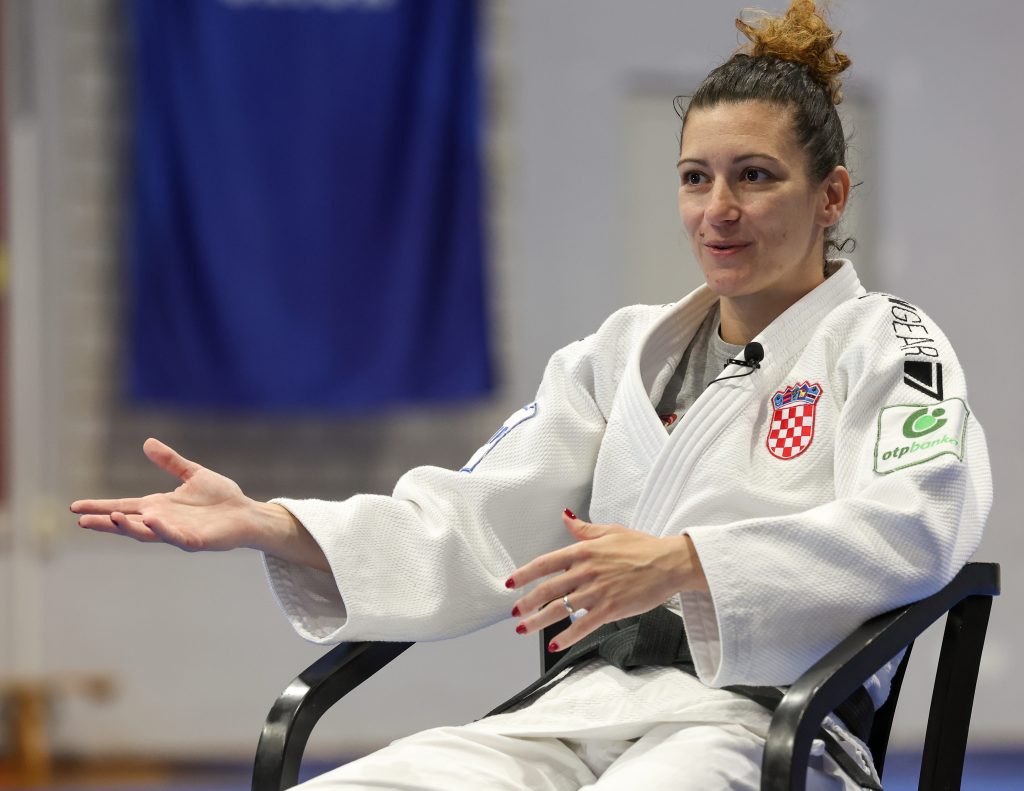 EJU Adapted Judo Project leader, Marina DRASKOVIC is looking forward to the special tourney.
At the core of this tournament is the celebration of adapted judo—an initiative aligned with the European Judo Union's (EJU) steadfast dedication to making judo accessible to individuals of all abilities. The "EJU Get Together in Venray" represents a unique platform where judo athletes with disabilities can showcase their skills, determination, and sportsmanship on the international stage. Our goals of the event as follows:
Encourage Inclusivity: By bringing together judokas with diverse abilities, we aim to promote inclusivity within the judo community and beyond.
Promote Adapted Judo: This tournament serves as a testament to our commitment to the development and recognition of adapted judo.
International Platform: Participants will have the opportunity to compete on an international stage, fostering camaraderie and mutual respect.
See you all in Venray!
Author: Szandra Szogedi
---