---
---
FONAY ZSOLT – HUNGARY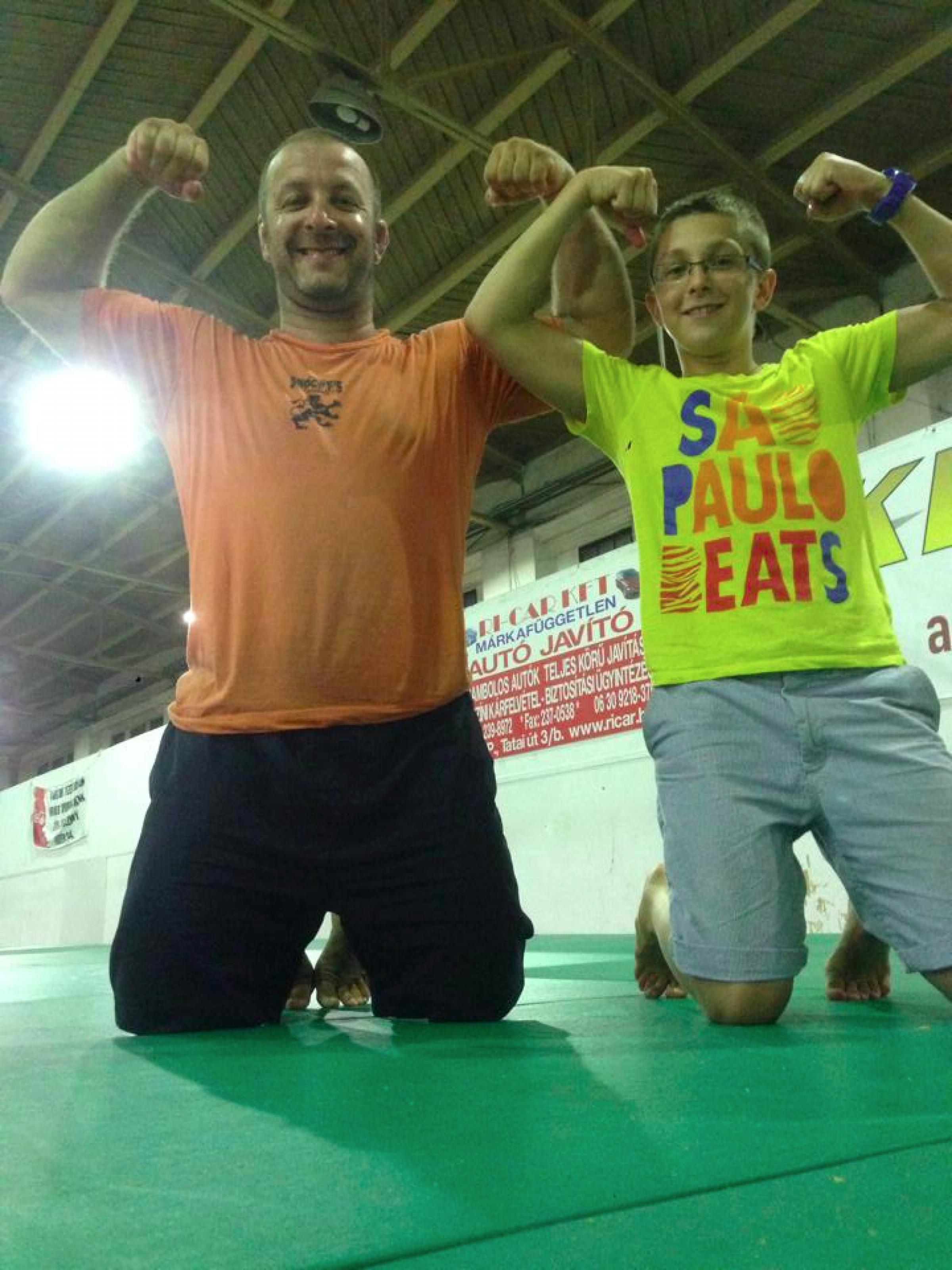 Image from Judoinfo.hu
Fonay won bronze medal at the Veteran Europeans this year, where he had the opporutnity to compete front of home supporters. It will not be much of a difference for him next year as plans are already underway for his friends and family to join him in Porec next year.
"When I took my son to judo day in and day out I began to think how it would be possible for me to get back to training. This was the same time when I acknowledged about the possibilities to compete at Veteran events and so after 22 years of gap in my judo career I decided to get back on the mat. By getting back to training I also wanted to educate my son that with determination, discipline and courage everything is possible."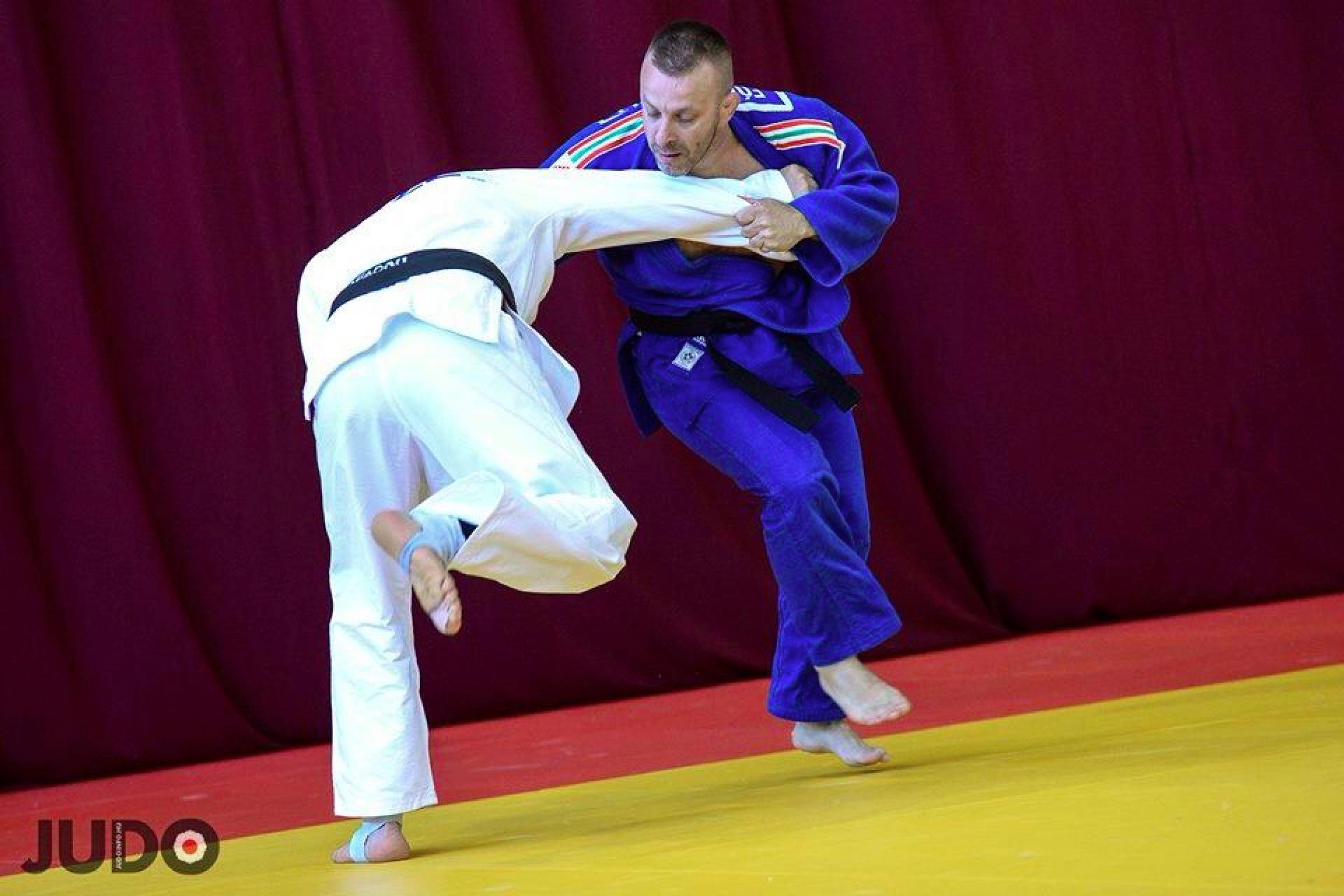 The Fonay family is one of the many brunches on the tree, and when asked about the family image of our unique sport, he replied, "Yes, it is definitely a fact as for instance even thought I have been away from the sport for a while, when I returned, it was charming to meet good old friends, train together with them and to reveal what has been going on with each of us in the past years." The Hungarian Veteran medal hopeful prepares for the upcoming Europeans with his coach, Urbancsok Tamas and his team, Toto Sport. However, despite the preparation for the tournament, other arrangements are taking place. "We are also preparing for the Judo Festival as I am aiming to take my family and I know that my team will be coming to support as we are all planning to stay for the Festival too. We love doing judo and watching judo and we are all excited to have the opportunity to mix the tournament with the Judo Festival." Fonay's son will be attending at the kids training camp during the Judo Festival which of we will uncover more information in our next editorial.
---