Victory in front of Mama Marita's eyesIt was – from the point of view of the Austrian hosts in Linz – the perfect happy ending. In the twelfth and last final match, local hero Shamil BORCHASHVILI (-81/seeded No. 1) won against the Ukrainian outsider Mykhailo SVIDRAK (UKR), 120th in the IJF ranking, with Ippon. The 2,000 fans in the hall were ecstatic, all the more so because the Austrians had suffered two defeats (in the bronze bouts) in the final block on the second day of the competition. While 27-year-old Shamil celebrated his first victory on the IJF World Tour in front of his mother Malika, his brother Wachid, who is three years younger than him and finished fifth at the World Championships in Doha, left the hall disappointed. "There is nothing to say, I beat myself in the semifinals."
There was not much missing for the first-ever brother duel in a Grand Prix final. "We were still talking about the chance of both of us making it to the fight to gold until just before midnight last night. We really wanted this duel here, in Linz," winner Shamil told later. "My brother has improved incredibly in the last few months, he pushes me every day."
Shamil, the elder, was not surprised by Svidrak in the gold fight. "It wasn't a pretty fight, but I was in control at all times." His relief at the victory was palpable: "I was very well prepared for the World Championships in Doha, then I was knocked out right away in round two. It was important to put this disappointment behind me. The victory helps to build up confidence for the upcoming Masters."
Besides Wachid Borchashvili, Magdalena Krssakova (-63) rounded off the Austrian success. The 29-year-old Viennese also finished fifth and was happy about her first countable result since her shoulder surgery in June last year.
The second European winner of the day in Linz, Tohar BUTBUL (-73/ISR), was also among those beaten in Doha. He was eliminated in round two in Qatar just as the Austrian Borchashvili. In Linz the 29-year-old Israeli showed his best side. The final fight against Rashid Mammadaliyev (AZE) turned into an epic duel. It took more than 13 minutes to decide the match. For the world number 13 it was already the second Grand Prix success after Zagreb 2019.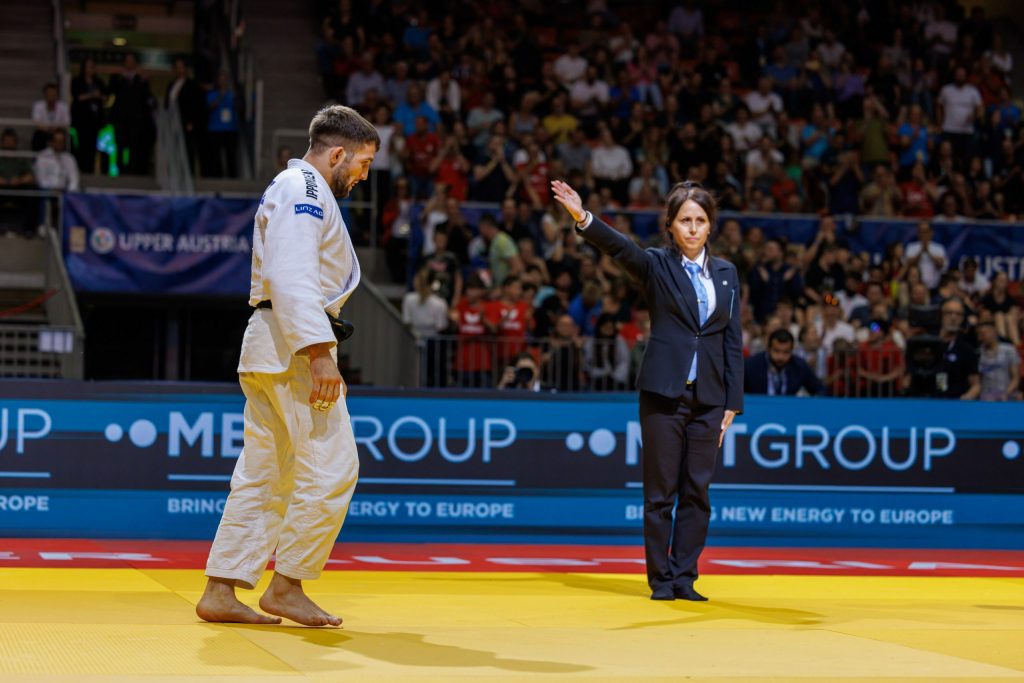 Judoka
Author: EJU Media
---