It is always special to be on the top of the podium at the end of a long competition day. Today, for Augusto MELONI it was more than that. The 26-year-old Italian showed big emotions during the awarding ceremony by having tears in his eyes.
"I saw the Italian flag, and together with the anthem it was just an incredibly feeling on the podium which absolutely overcame me", the policeman explained.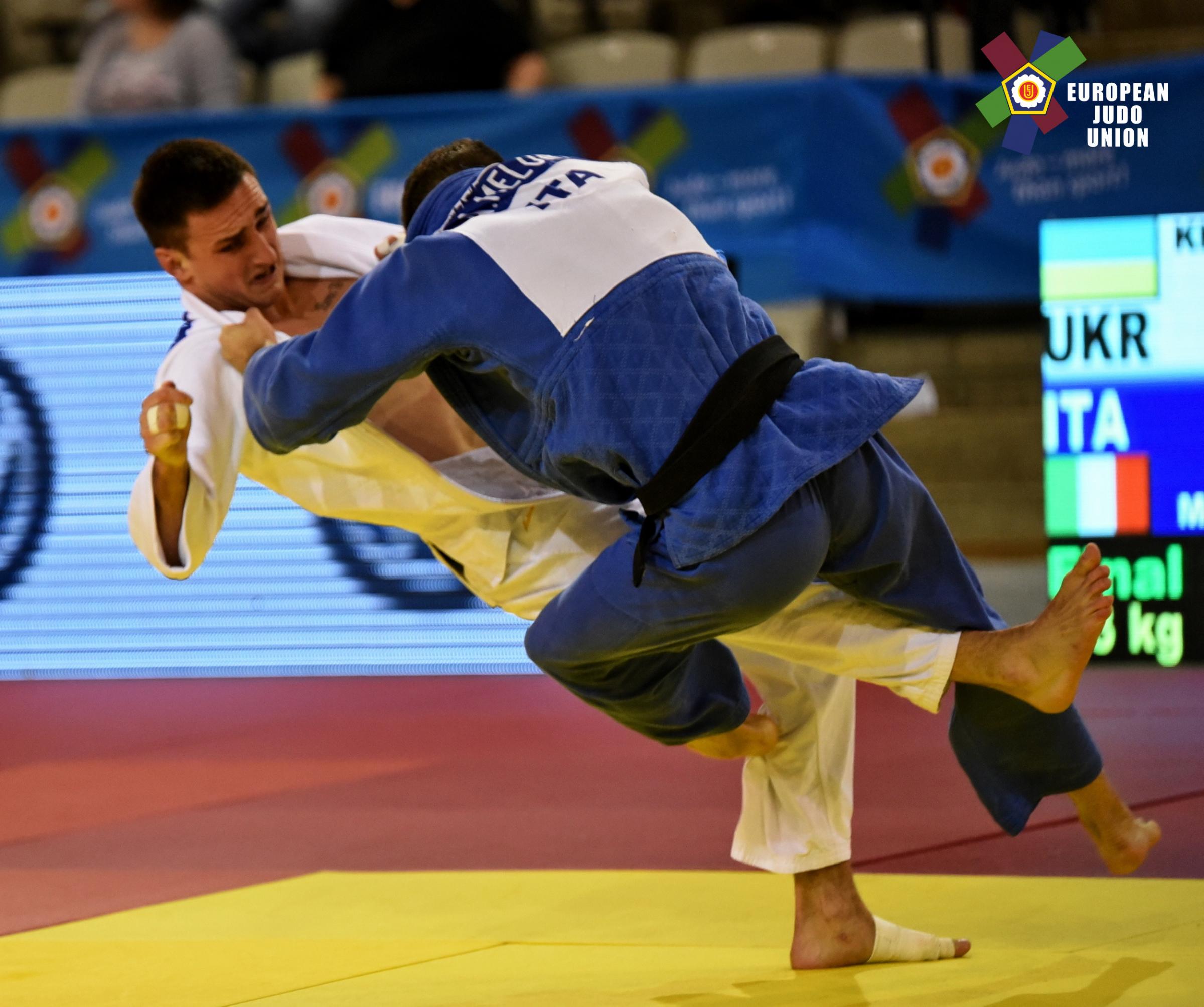 Two weeks ago, he won bronze in Oberwart. This weekend he topped that result and won his first gold medal at a European Judo Open.
"Today my opponents were almost all right sided fighters. That suited me. That I prefer much more, because then I can throw better than against left sided opponents."
On his way to the final he had five fights and won them all by ippon. The gold medal contest against the Ukrainian, Artem Khomula, seemed to be a little surprise for Meloni:
"I have fought Artem in training and he appears much stronger than today at the competition."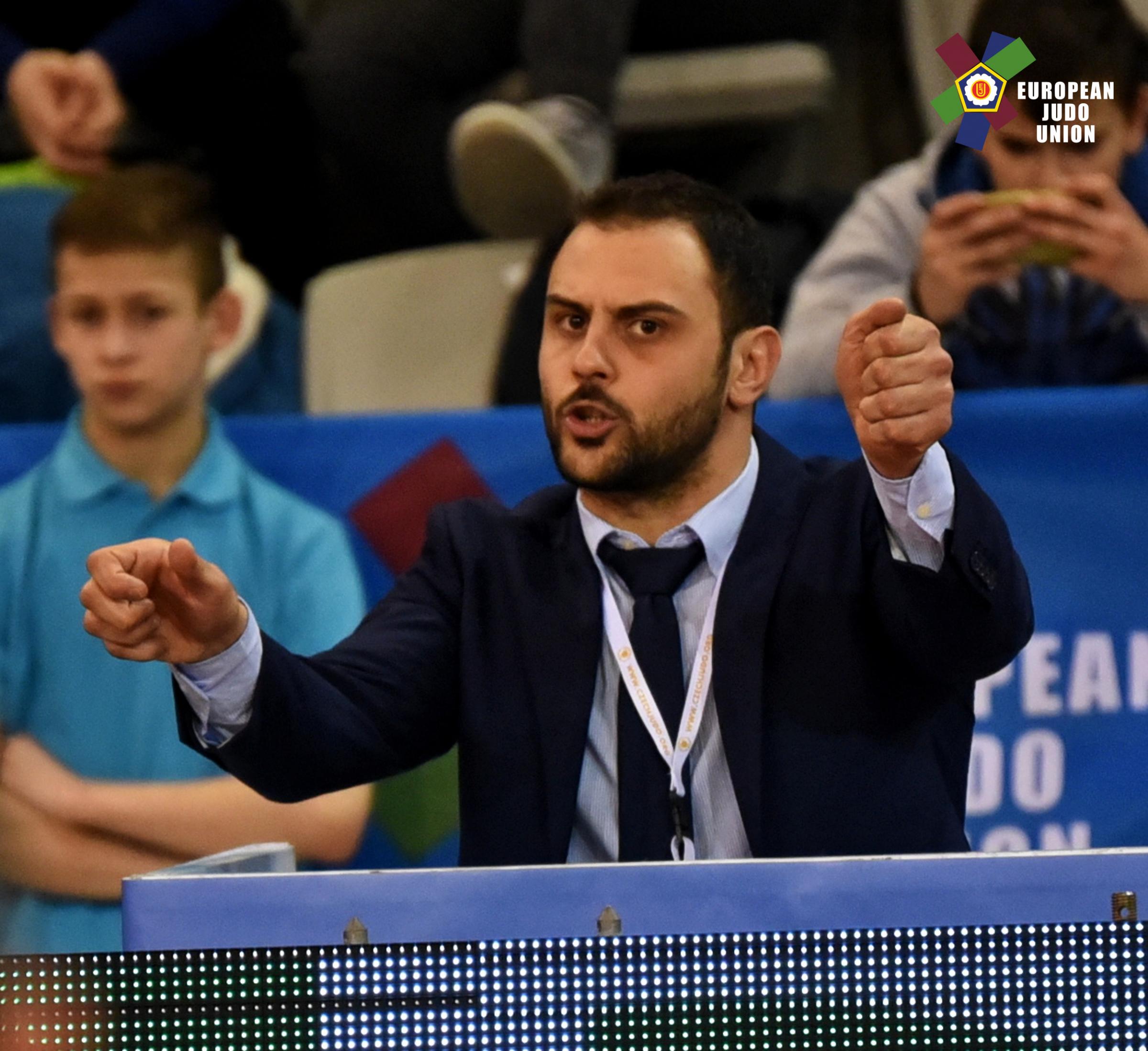 Meloni who became bronze medallist at the U23 European Judo Championships in 2014, also appreciated the work with the national coach, Luca POETA, who was by his side today.
"He knows how to treat me", Meloni said with a smile and added: "I am not an easy character. He knows how to handle me. I feel really confident when I have him by my side."
Luca POETA added: "We have known each other for many years and are really good friends. In the past when I was still a fighter we shared a room together."
As many may know, Meloni's older brother Roberto, former 2007 World bronze medallist. Roberto is now a national coach for Italy and was watching Augusto's fights on the EJU live stream. Surely, he can be proud of his brother's achievements today. Following on from his success in Prague, Augusto Meloni will fight at the Tbilisi Grand Prix at the end of the month.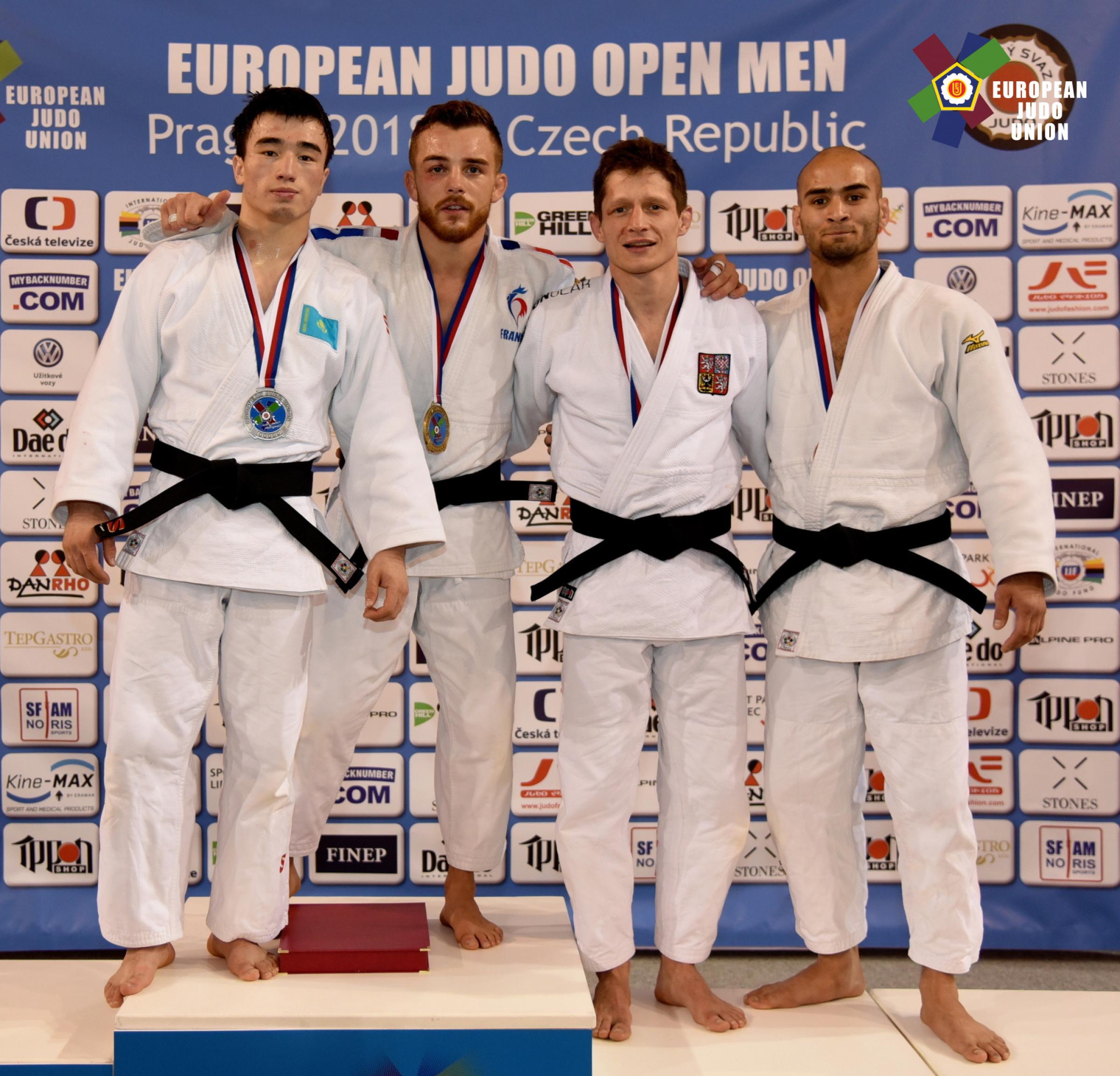 Podium -60 kg LIMARE, Vincent (FRA) ZHENISBEK, Zhaksybek(KAZ) PETRIKOV, Pavel (CZE) SCHILDERMANS, Joran (BEL) – Miroslav Petrik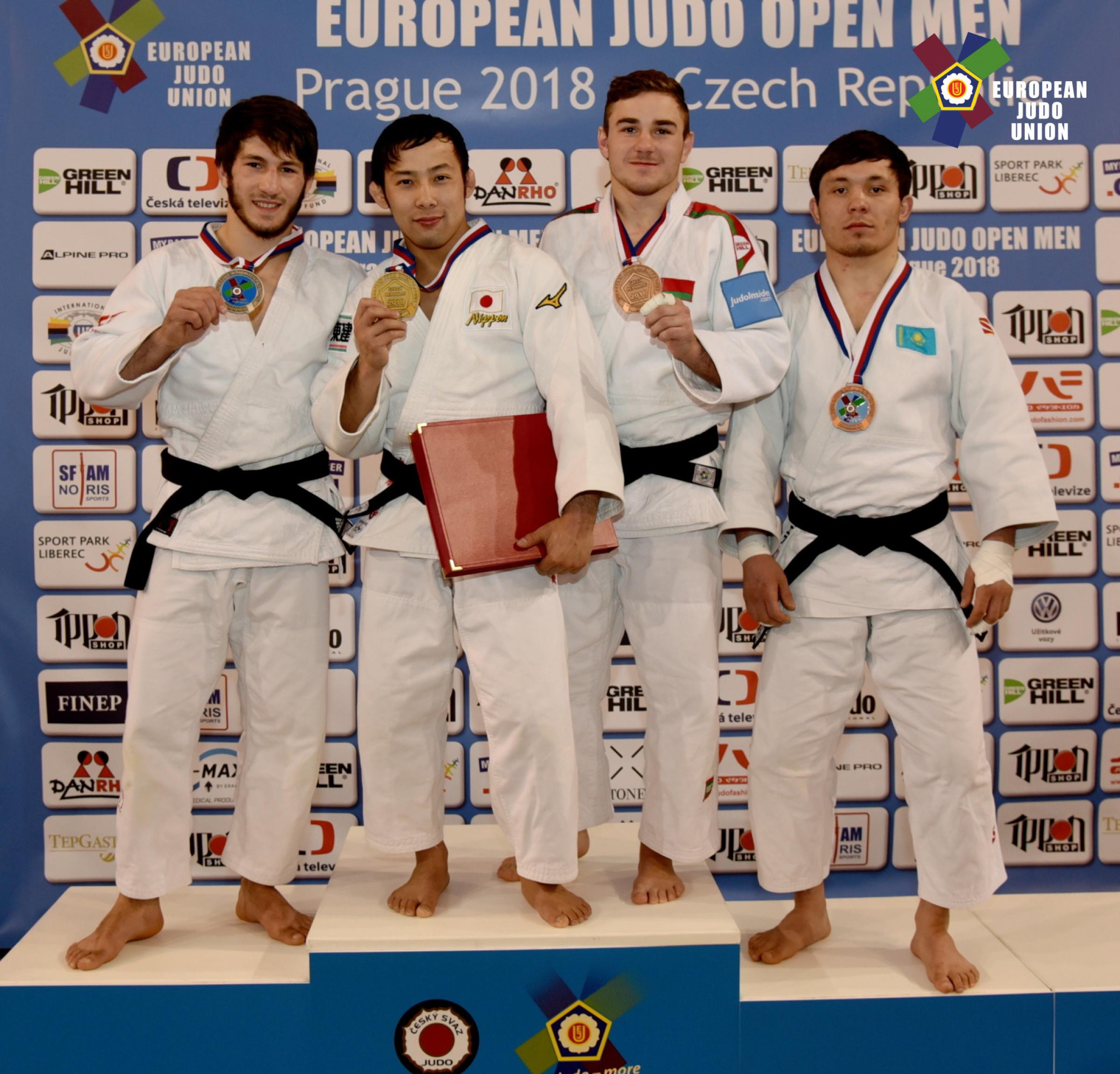 Podium -66 kg TAKATO, Naohisa (JPN) NAGLIASHVILI, Tornike(GEO) MINKOU, Dzmitry (BLR) AGIBAYEV, Kairat (KAZ) – Miroslav Petrik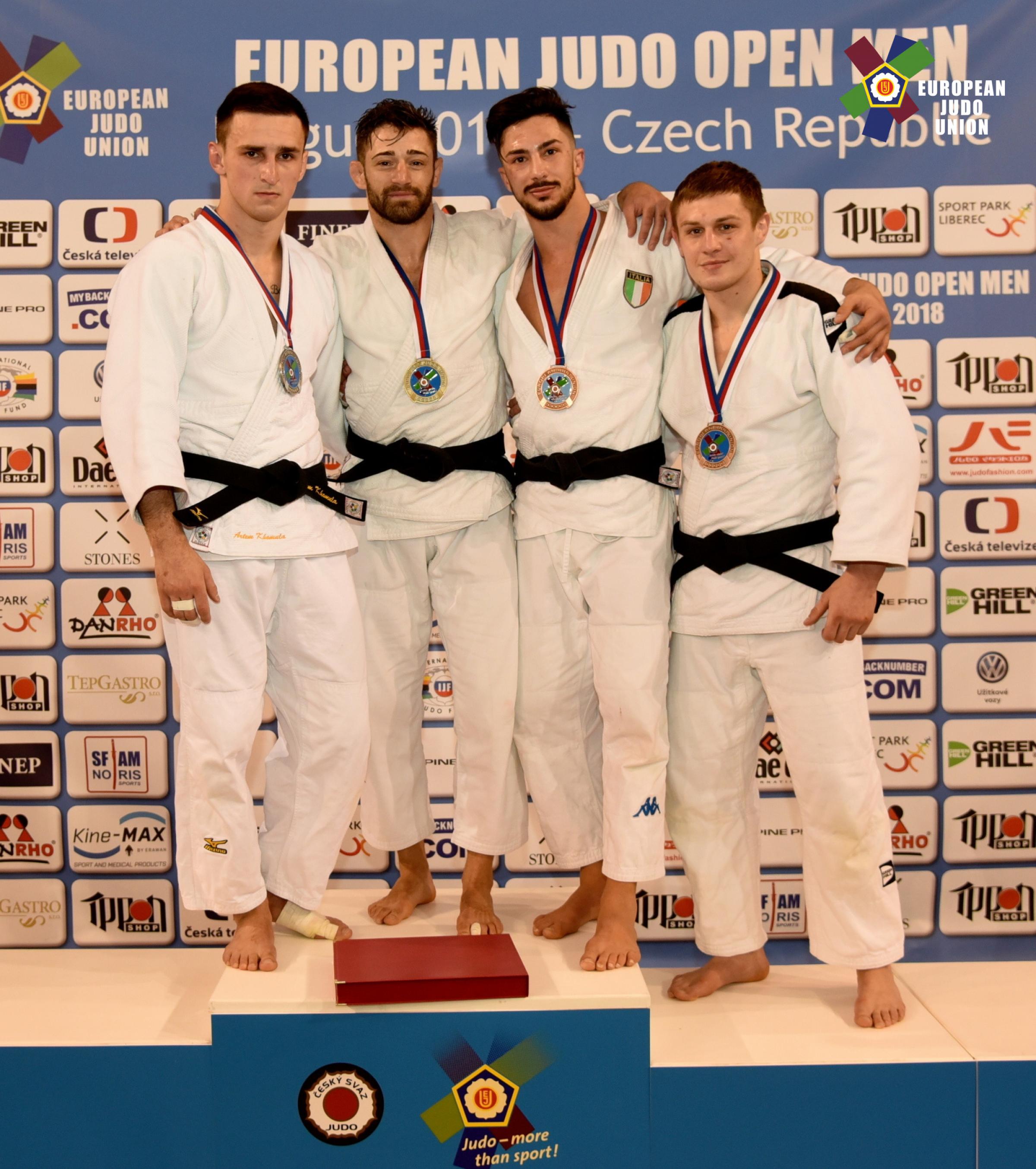 Podium -73 kg MELONI, Augusto (ITA) KHOMULA, Artem (UKR) BRUNO, Emanuele (ITA) SHOKA, Vadzim (BLR) – Miroslav Petrik
Judoka
---