Denis VIERU (MDA) gave a polished and impressive performance that saw him take the gold medal in the -66kg category on day one of the Zagreb Grand Prix. Vieru began the day as number one seed and, apart from a few minor lapses in concentration, the Moldavian always looked the part. After a bye in round one a round two win by ippon over Luukas SAHA (FIN) saw Vieru advance to the quarter-final to face Strahinja BUNCIC (SRB). The pair had face one another once previously in the quarter-final of the 2020 European Championships in Prague where Vieru had come out on top. Buncic provided stiff opposition with both fighters scoring waza-ari to take the contest into golden score. But, after only 15 seconds, Vieru unleashed a devastatingly fast right tai otoshi that sent the Serb crashing to the tatami for a spectacular ippon.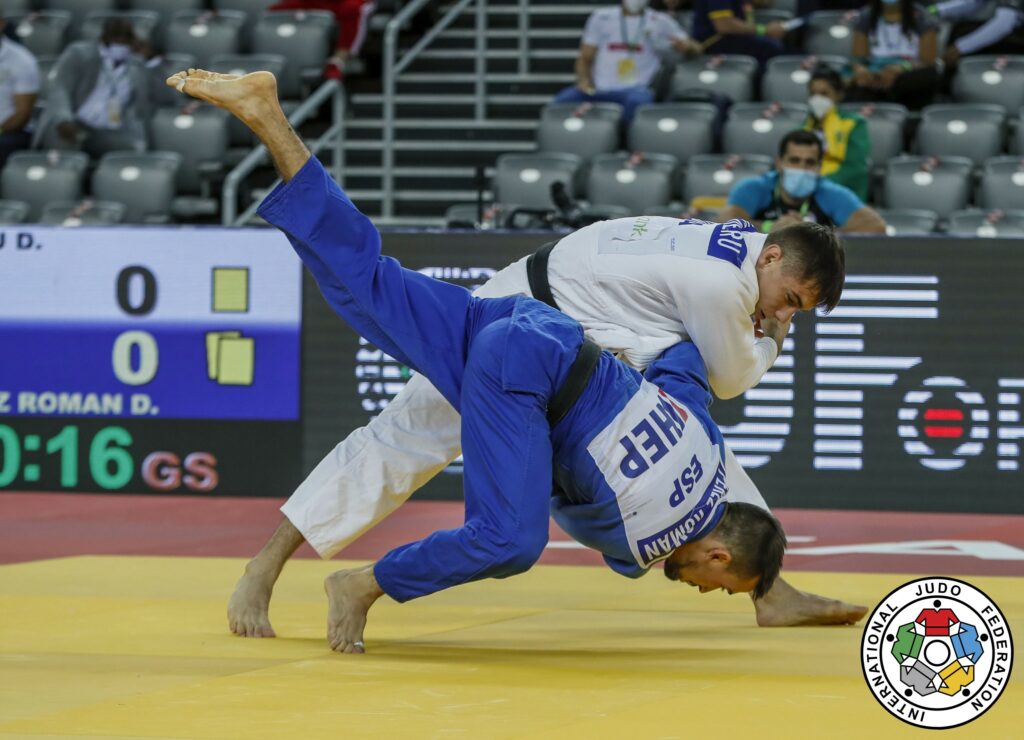 In the semi-final, Vieru faced Daniel PEREZ ROMAN (ESP) against whom the Moldavan had a 3-0 record. Once again, Vieru found himself in golden score and, with precision timing, Vieru again managed to throw his opponent after 15 seconds. Finding his right sleeve trapped, Vieru nevertheless found a way to execute a stunning right side tai otoshi for ippon. In the final Vieru faced the dangerous Abudula ABDULZHALILOV (RUS) who on his way to the final had shown some of the most attractive judo of the day. However, Vieru, having earlier in the day demonstrated his prowess in tachi waza, proceeded to show that he was just adept at ne waza, when with 1:30 left on the clock, he secured sangaku jime from which the Russian had to submit. The bronze medals went to Karo MARANDIAN (UKR) who defeated Strahinja Buncic (SRB) and Aram GRIGORYAN (RUS) who defeated Daniel Perez Roman (ESP).
In the -48kg the gold medal was won by Blandine PONT (FRA) who defeated Melanie VIEU (FRA). The bronze medals went to Milicia NIKOLIC (SRB) who defeated Katharina TANZER (AUT) and Amber GERSJES (NED) who defeated Natasha FERREIRA (BRA).
In the -52kg the gold medal was won by Amber RYHEUL (BEL) who defeated Astride GNETO (FRA). The bronze medals went to Ana Viktorija PULJIZ (CRO) who defeated Izaskun BALESTEROS GONZALEZ (AUT) and Anika WURFEL (GER) who defeated Martina CASTAGNOLA (ITA).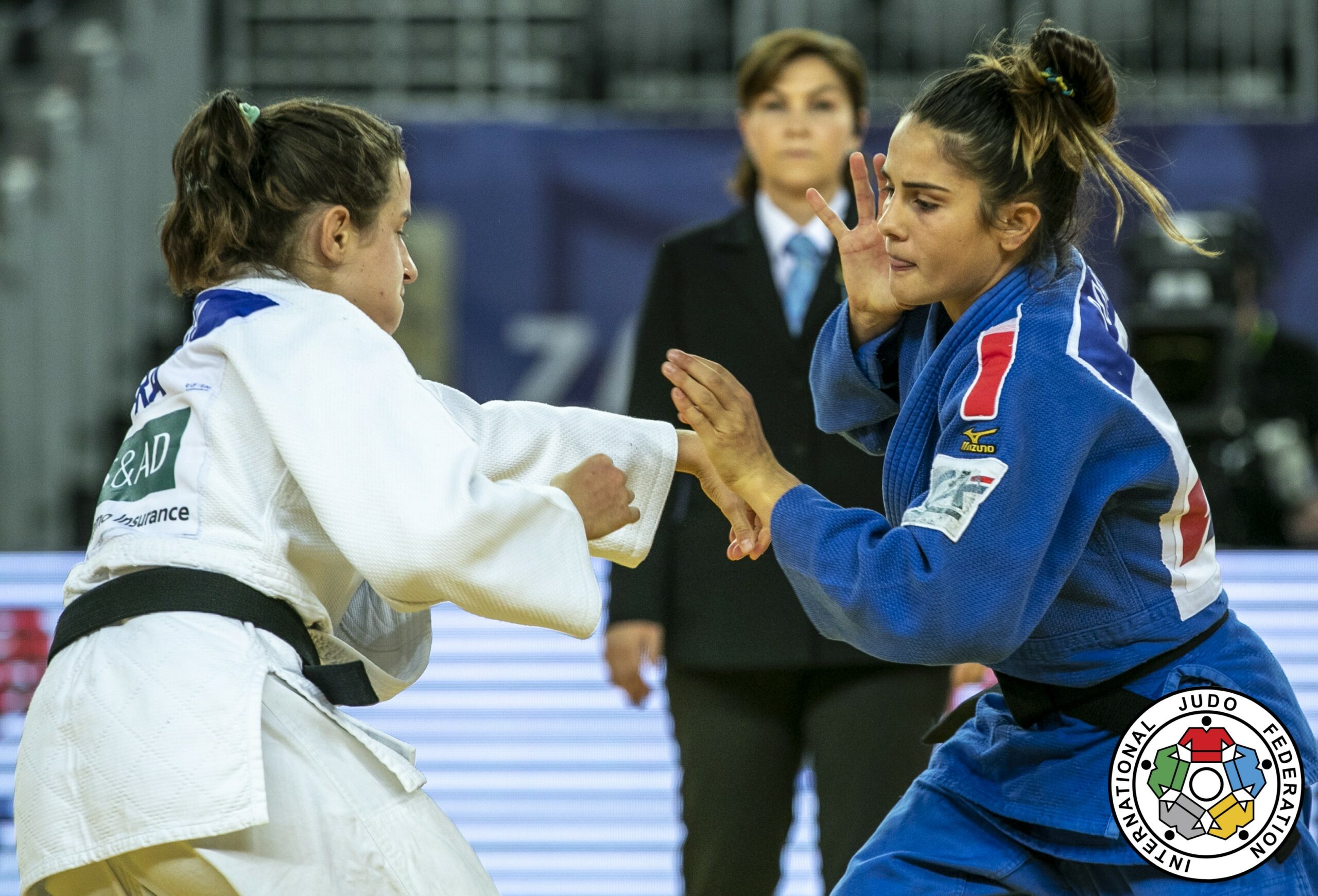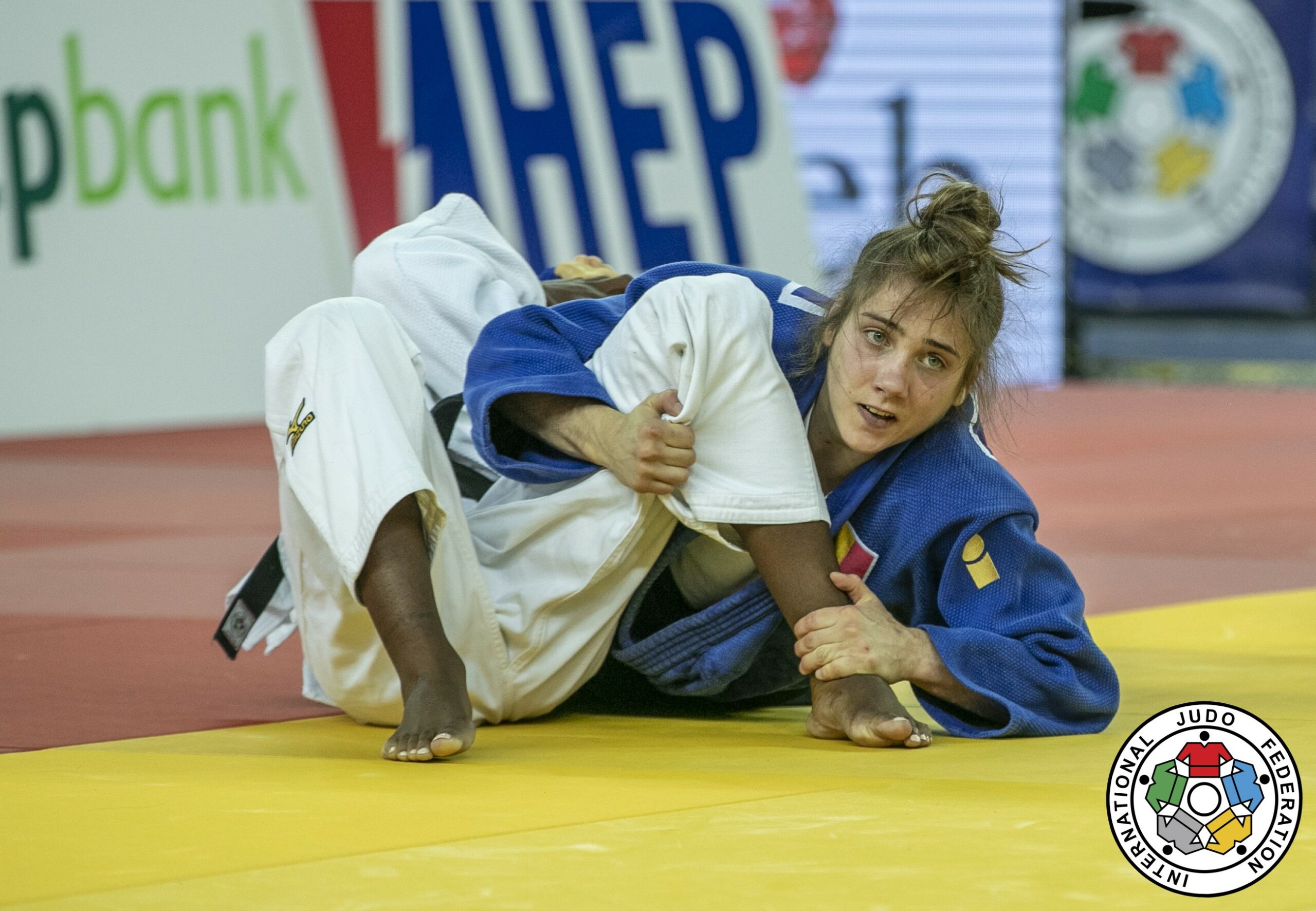 In the -60kg the gold medal was won by Samuel HALL (GBR) who defeated Angelo PANTANO (ITA). The bronze medals went to Jolan FLORIMONT (FRA) who defeated David STARKEL (SLO) and Vincent LIMARE (FRA) who defeated Matan KOKOLAYEV (ISR).
In the -57kg the gold medal was won by Priscilla GNETO (FRA) who defeated Pleuni CORNELISSE (NED). The bronze medals went to Caroline FRITZE (GER) who defeated Pauline STARKE (GER) and Kaja KAJZER (SLO) who defeated Flaka LOXHA (KOS).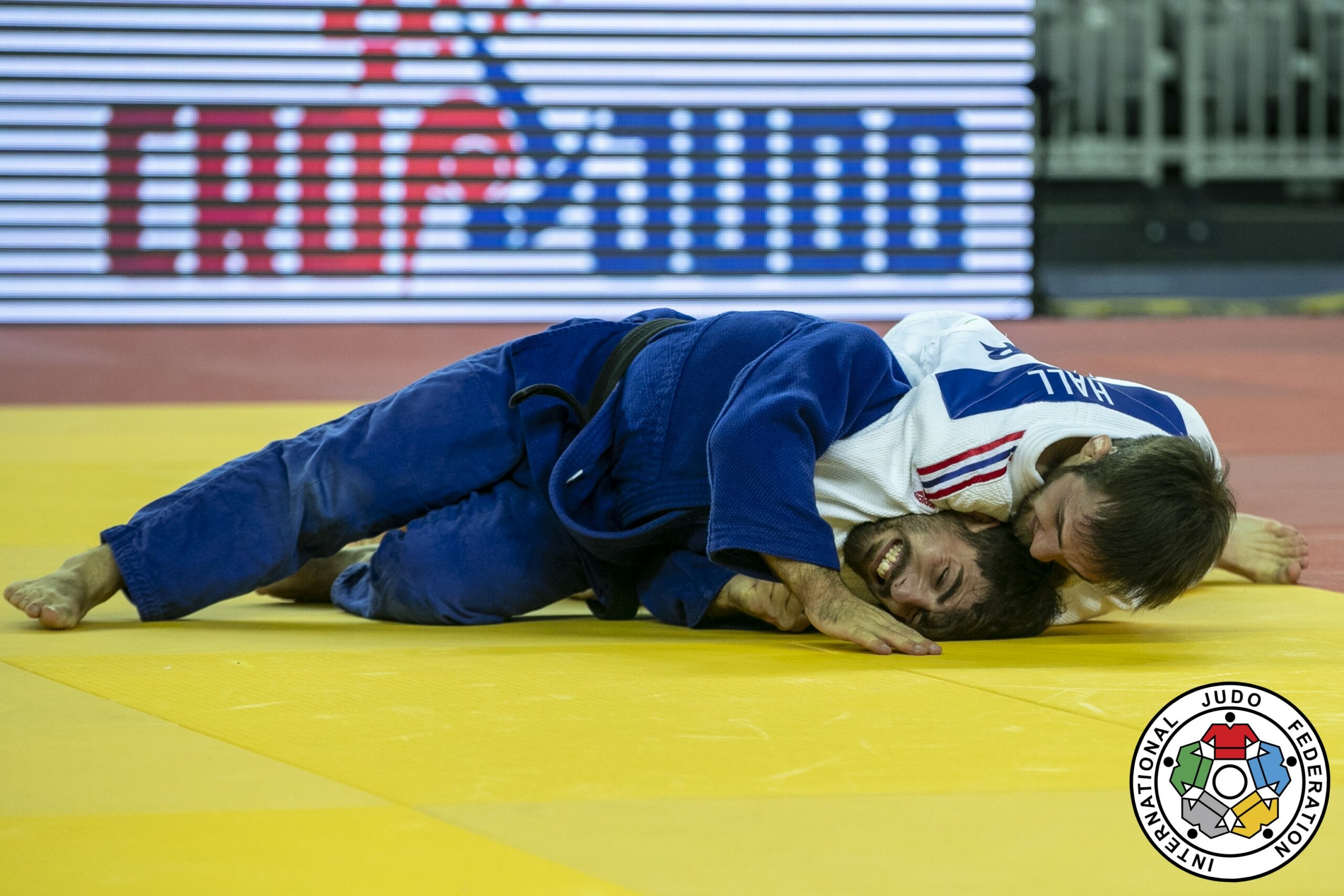 Judoka
Author: Thea Cowen
---