One of the most dynamic and exciting judoka on the World Judo Tour is Denis VIERU of Moldova, the current world ranked number one in the -66kg category.
He is one of the most memorable on the tour on account of his beautiful judo and ballistic style, always entertaining the spectators as well as his peers, so now attaining a second world bronze medal and a medal in the Jerusalem Masters, he has climbed to the deserved number one spot. 
So where did this top athlete come from?
I wanted to do judo because I did not understand this word and it was very interesting for me to see with my own eyes what this kind of sport represents. My parents always supported me in the choices I made, I'm the only child in the family, so I'm pampered and loved with all of their heart and they tried to protect me from evil and raise a boy who will be able to take care of himself.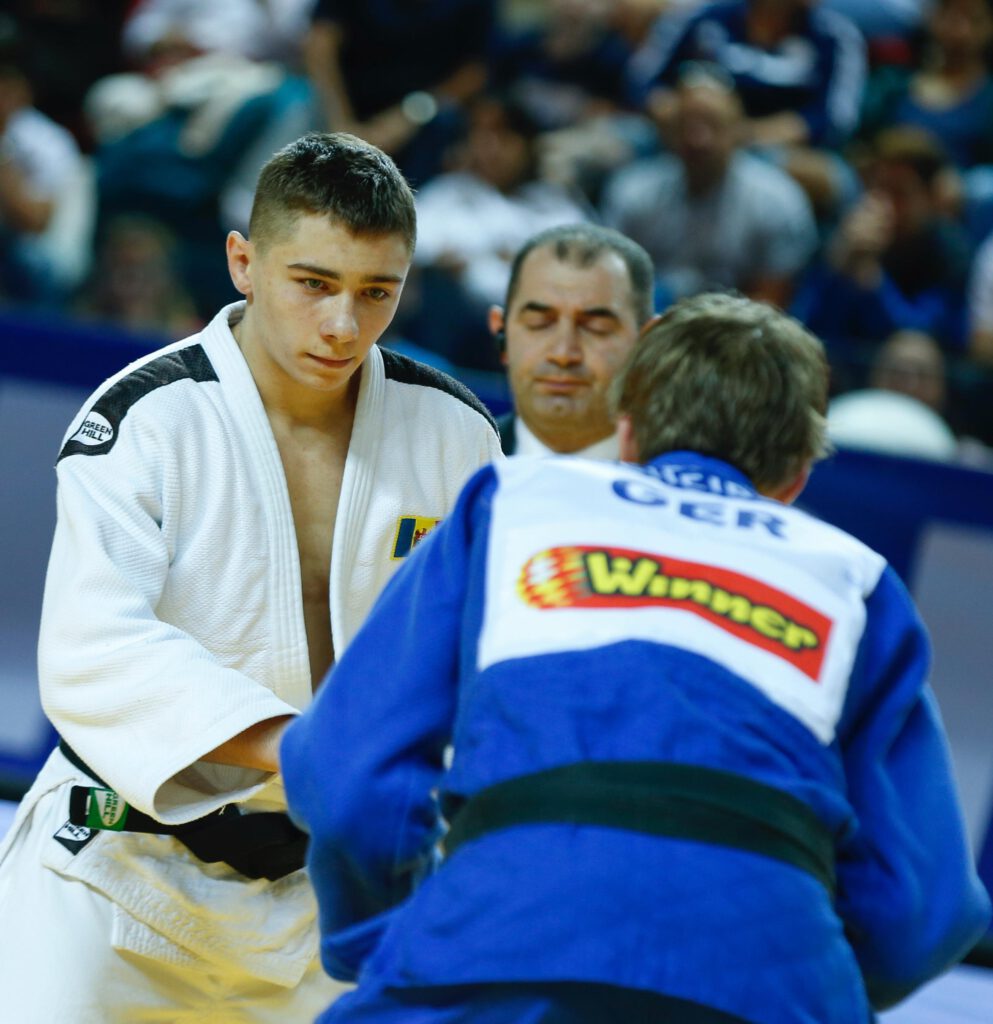 It is then somewhat unsurprising that he was able to go on this journey to grow in to the athlete he has become today, however it wasn't only the emotional support that helped him, but the physical.
I did gymnastics as a small child for a while, it's just that I was a mega active boy, that's why I was very diverse in everything I did, I liked to play football, chess, table tennis. I think that any activity contributes to personal development, especially at a young age. 
Throughout his time in all of these activities and especially his time on the tatami he has had the pleasure of coming in to contact with many coaches and he considers himself very lucky to have been exposed to this variety, all of whom have contributed to his development. Not only as an athlete, but also as a person, and he states how much he values, respects and loves each of them individually. 
Vieru isn't new to our radar, he has been a solid member of this high performance judo community for some time now.
It was a hard road to this point and therefore still continues. Every time it's harder and harder to face performance sports, it's already been 20 years since I started doing judo and now I enjoy and get great pleasure from every trip, training camp or competition that life gives me. 
So why judo?
When I was a child, I knew that I would make money from sports, so it will be my basic thing with which I will support myself and my family. I was sure of myself and I had confidence and the desire to do it and prove it. There was also the desire to be not one of the best athletes but the best. Now nothing has changed, the mentality has remained the same. So I said something like this when I was still younger: I will only accept that my son will be better than me in the future, I will accept with all my soul, and with all my love for him.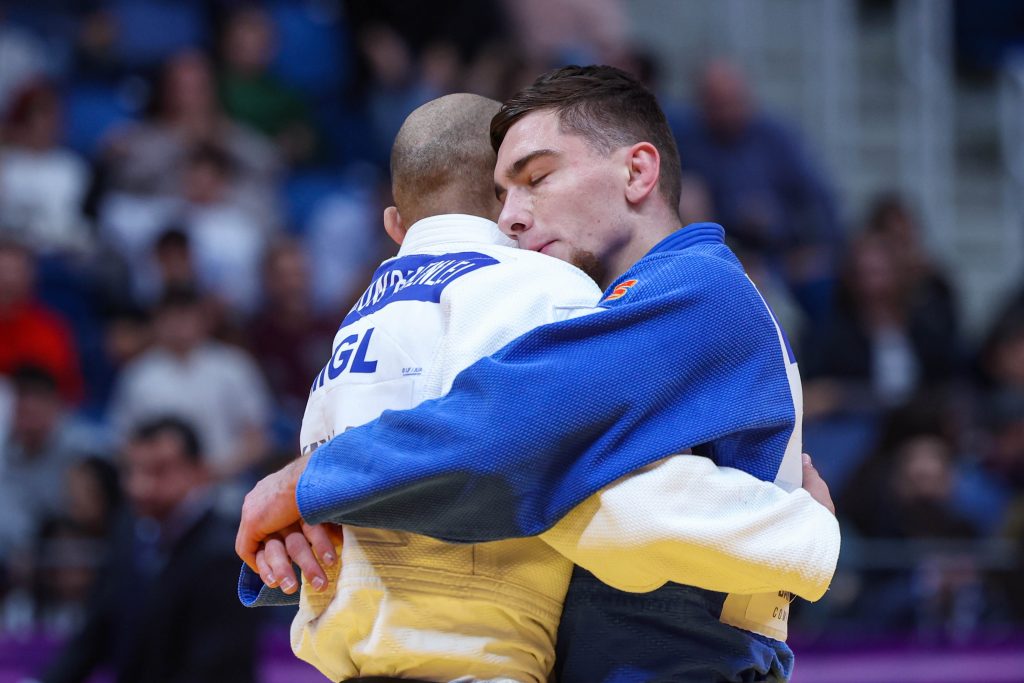 The -66kg athlete is not a 'show off', he has a calm demeanour and respectfully, the attitude of a true judoka. He is celebrated by his peers, on and off the tatami, respected not only for his judo but for his persona. His opinion in regards to many things demonstrates this, especially the reasons behind his motivation in this new cycle.
A good athlete must have a lot of good qualities, with which he should vary and combine them to obtain results. There must be many sides. As much in judo as in life. Over the last year and a half, exactly after the Tokyo Olympics, many things changed personally for me. Since then, the appreciation of people and children started to motivate me the most. Those who love sport with all their heart and are always ready to look at you fondly and hold their fists for my victories. The motivation to give hope to the little judokas and to be a good example for them.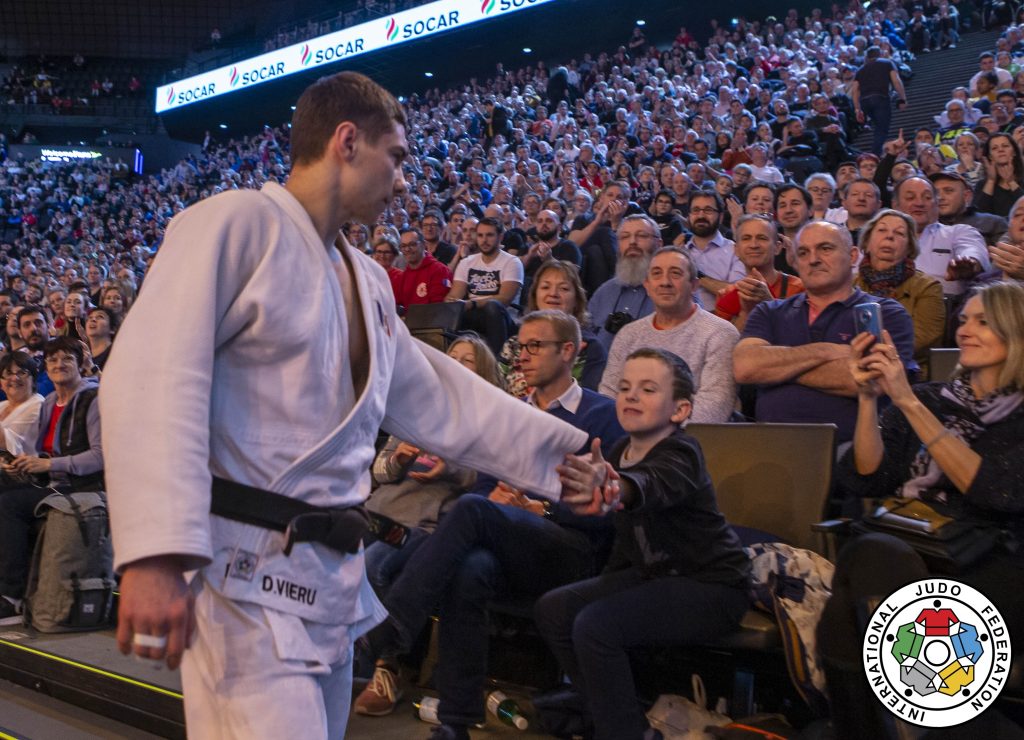 Vieru's attitude is one thing, but his ability is another. There are many reasons we love to watch him compete but it is easy to identify as a fan or spectator, a coach or peer, why this is. Sometimes identifying your own strengths can be difficult, and for many judoka especially given the humble nature of most.
What about me and my strengths; I really like that I have a sense of movement, I feel my legs well and I am very confident in my own abilities. I am a strong person and I am very well psychologically. There are many good athletes and many generations have been and have passed until now. At the given moment, I don't want a certain idol, neither in judo nor in any other kind of sport, but I always knew how to look fondly at talented people and people who work a lot. 
On some occasions, it turns out that those you look to, end up being those you meet on the tatami and Vieru explains that this has been the case for him, that he has overtaken those who inspired him, those athletes that he knew would suit his style of judo, knowing as well that being the best means beating the best, and so each of these opponents have helped him reach this point.
How does a top athlete deal with the constant pressure to be on top? The expectation to always be successful?
Obviously the pressure is normal, to be out of your comfort zone. Personally, for me, this only makes me stronger and stronger, I like challenges and accept them every time I have the opportunity which is why, as I said before, I'm confident in my strengths and psychologically I'm doing very well. Outside of judo, I like to run for pleasure with music in my ears, it calms me down and gives me the opportunity to think and visualise life. As for hobbies, I like to go shooting, to play chess, to play scotch or tennis, that's what I do occasionally in my spare time.
Denis Vieru is the world ranked number one athlete of the -66kg category. There is still a long way to go before the 2024 Olympic Games in Paris, but he is leading the charge of his category now and will have his goal set on these Games. He is in a positive state of mind and is happily preparing for the challenges heading his way.
Judoka
Author: Thea Cowen
---