Day four of competition at the Cadet World Championships in Santiago, Chile brought success for Croatia. The day began slowly for 17-year old Vukovic who, after a first round bye, faced Karra HANNAH (BAH) the latter now coached by former world champion Amarilis Savón of Cuba. Whilst displaying a strong defence Vukovic was unable to come up with a winning score and in the end it was the three errors committed by Hannah that allowed the Croatian to advance. In the quarter final Vukovioc faced number seven seed LIN Yu-Jing (TPE). The contest went into golden score where after a little over one minute Vukovic managed to come up with a left sided uchi mata from which she scored waza ari. In the semi final Vukovic demonstrated her versatility when on the two-minute mark she threw Hanna ROLLWAGE (GER) this time with right sided uchi mata for ippon.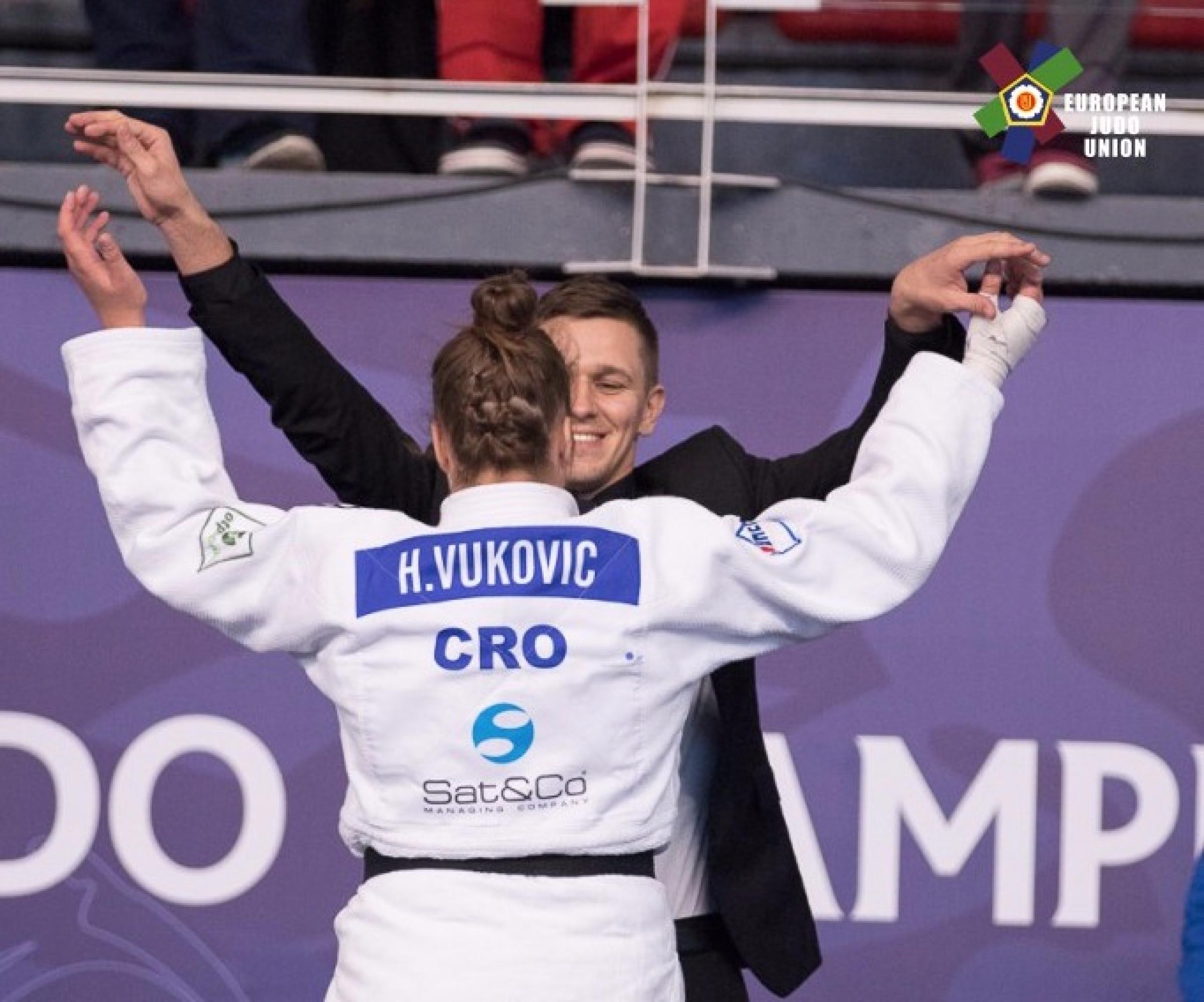 In the final Vukovic was faced with a distinct weight disadvantage when she came up against Sophio SOMKHISHVILI (GEO) to who she had lost at the European Cadet Champions in Kaunas, Lithuania earlier in the year. This time however, it was Vukovic who after 1:20 of golden score was able to come up with another right sided uchi mata for waza ari to take the contest and the gold medal.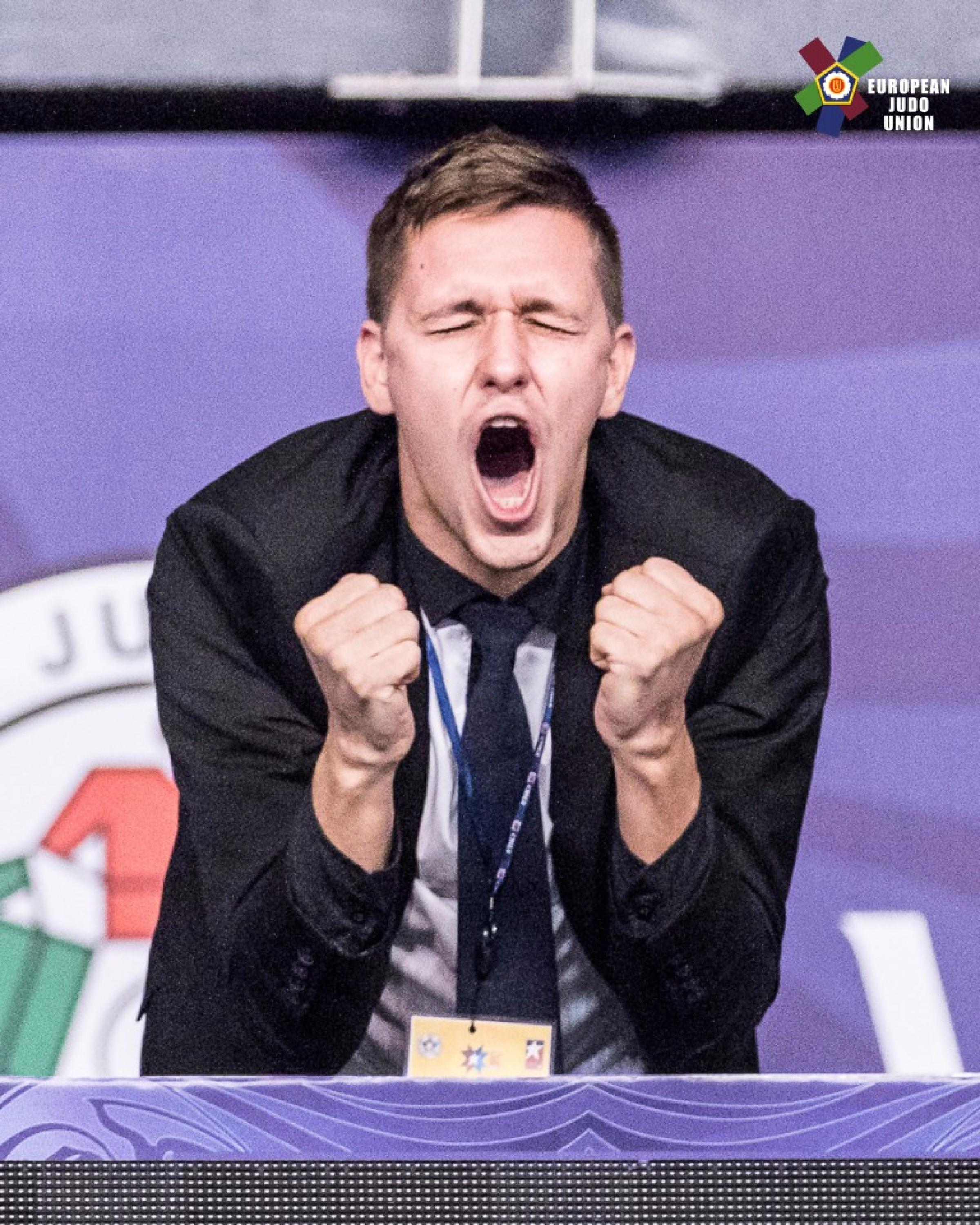 "I was disappointed not to take a medal at the European Cadet Championships, so I was determined to do well here. I began by just taking one fight at a time. But by the time I got to the semi final I felt confident that I would win a medal," said Vukovic. When asked about her plans for the future Vukovic said, "I am going to take a bit of a rest now before I decide whether to take part in some junior tournaments."
There was a first ever gold medal at a cadet world championship event when in the -90kg category Eduard SERBAN (ROU) topped the podium. Said GADZHIEV (RUS) also collected a bronze medal in the same category. There was further success for Germany when Marlene GALANDI (GER) won gold in the -70kg category. Team mate Raffaela IGL (GER) also managed to win a bronze medal in the same category. In the +90kg category for boys David BABAYAN (RUS) won silver whilst Omer AYDIN (TUR) and Jonas SCHREIBER (GER) both came away with bronze medals.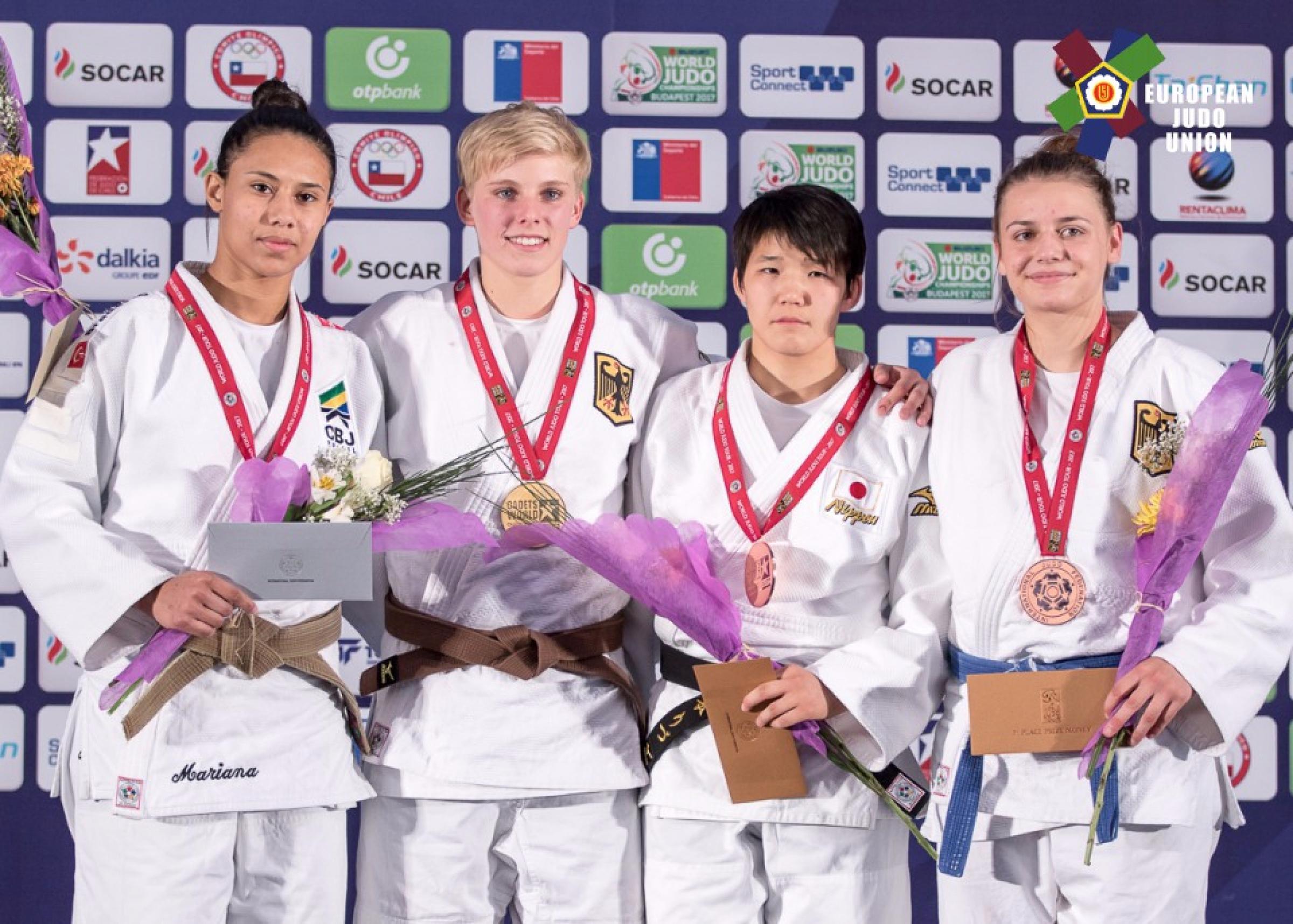 Podium -70 kg 1. GALANDI, Marlene (GER) 2. SILVA, Millena (BRA) 3. MATSUMOTO, Rizu (JPN) 3. IGL, Raffaela (GER) – Rafal Burza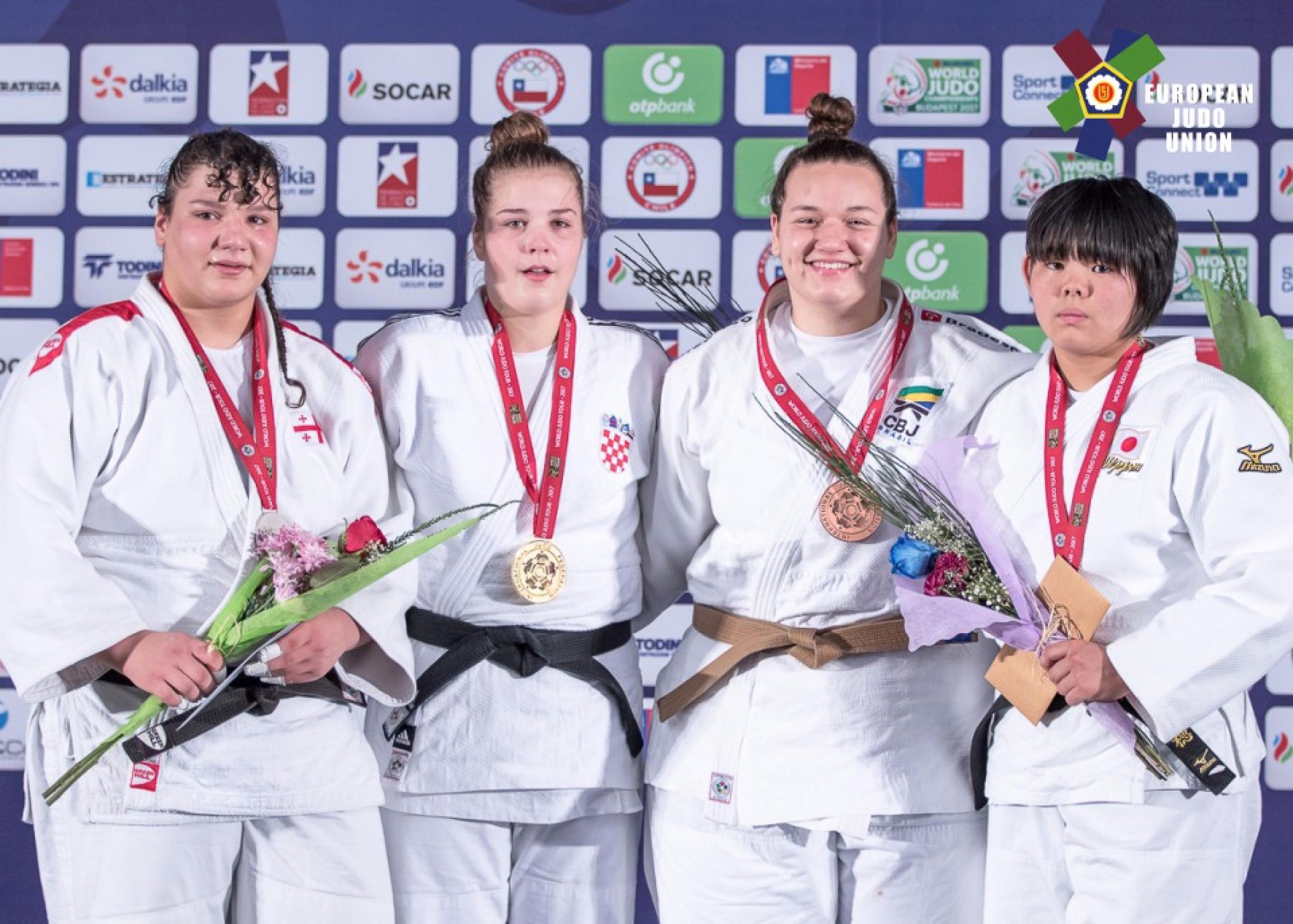 Podium +70 kg 1. VUKOVIC, Helena (CRO) 2. SOMKHISHVILI, Sophio (GEO) 3. CRUZ, Luiza (BRA) 3. YONEKAWA, Akiho (JPN) – Rafal Burza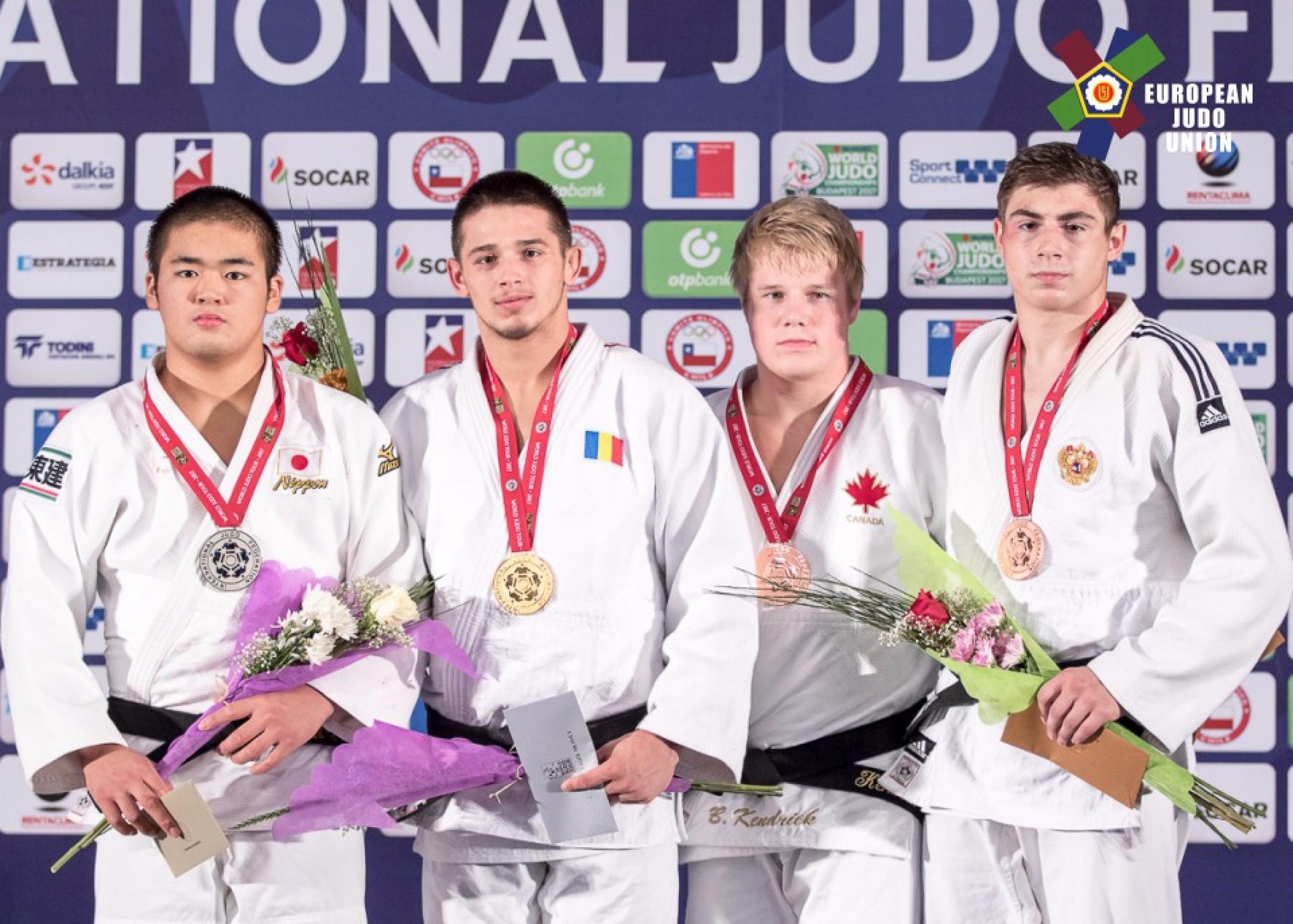 Podium -90 kg 1. SERBAN, Eduard (ROU) 2. MORI, Kenshin (JPN) 3. KENDRICK, Benjamin (CAN) 3. GADZHIEV, Said (RUS) – Rafal Burza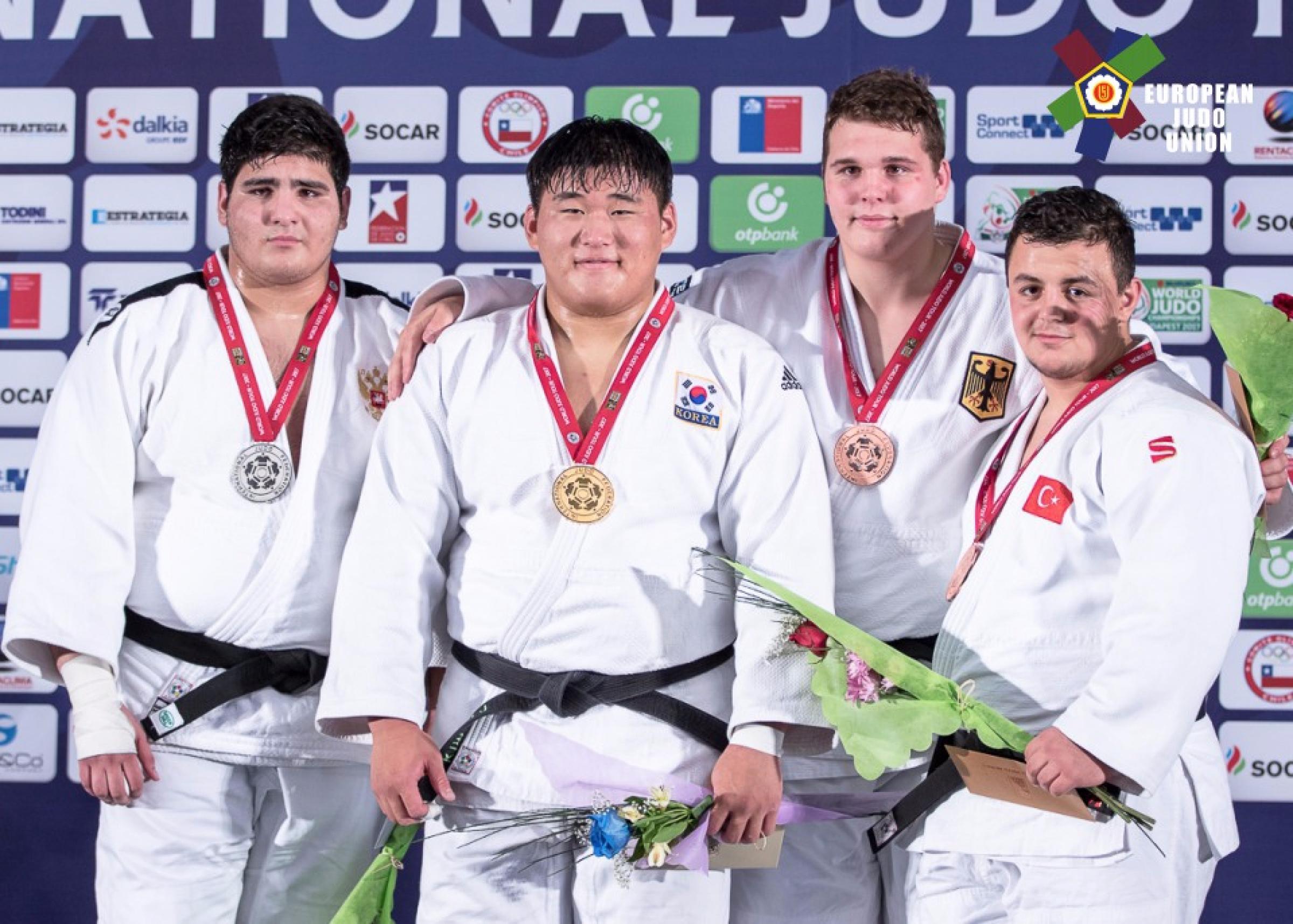 Podium +90 kg 1. KIM, Minjong (KOR) 2. BABAYAN, David (RUS) 3. SCHREIBER, Jonas (GER) 3. AYDIN, Omer (TUR) – Rafal Burza
Judoka
---