Wandel does it again. The Dutch sensation has already impressed us on numerous occasions and this year took the cadet European title, shortly followed by a gold medal in the European Youth Olympic Festival, and now can boast an -44kg cadet world title in her growing collection.
Although she left with the gold, it wasn't a simple route. There was a very close call for Wandel in her semi final against eventual bronze medallist, Rebecca VALERIANI of Italy. It was a tough contest between the pair, and Valeriani was first to put a score on the board, holding on to it with 30 seconds left on the clock.
In my head, I was just thinking I need to score, I needed a waza ari at least! My plan was to get a reaction, to get her to open up so I could come in with an attack. I felt confident that I could do it, and I had no choice. I wanted the gold and that was it.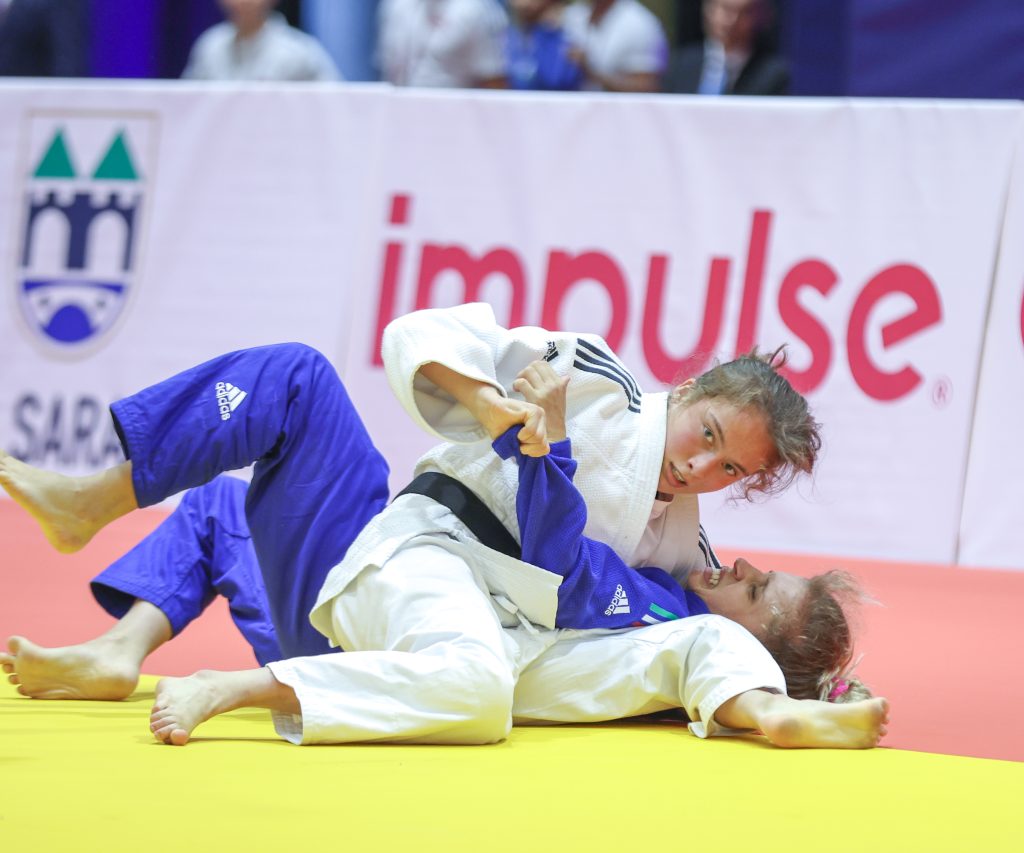 The Dutch was feeling desperate, she only came here for the gold medal so she followed the advice of her coach and made sure she wouldn't be settling for a bronze. Next up was the final and after a near-loss, she needed to get back to a strong mental state and prepare.
Zeynep Betul SARIKAYA (TUR) put up great defences and tactics taking the-44kg final in to golden score. She was motivated by her two team mates who medalled in the -40kg category and her roaring team but she picked up a third shido after almost six minutes of contest time. Wandel took her third major tournament title this year, the Dutch team of course were delighted as was she!
I'm feeling so awesome now, three major titles, I've worked so hard. Walking out to that final was just amazing. I am training every single day, whether it is judo, running, strength, I'm doing everything I can to be the best I can. My coach is such a great help to me, my training partners and the support of my parents have got me here.
What can be realised here is that many of these athletes have never met before, coming from the far corners of the world having only competed on their continent and now have the opportunity to come together. As Wandel left the podium and re-entered the athlete area, the young women of the Uzbekistan team came to shake her hand and join in her joyous win, there is a great feeling of respect and friendship here among these young athletes who will we undoubtedly see in the future.
Author: Thea Cowen
---