The second and final day of the European Judo Open Warsaw 2018 ended with Austria, Germany and Ukraine claiming a victory each. Poland topped the medal table with an additional silver and bronze today, claiming their home nation open a resounding success.
Following today, joyful memories will remain with Michaela POLLERES (AUT) who won the -70 kg category. It was the young Austrian first ever European Judo Open medal. The 20-year-old judoka was filled with happiness after every single winning contest. For Polleres, today's success meant the World to her.
"I am really happy because a couple of weeks back in Rome I was really slow and had a terrible day. I went to Rome from a strong training camp in Japan and I felt like I could not come out of my shell. Today I was completely different. I felt strong and more myself. My short-term goal is to place or hopefully medal at the European Judo Championships in April and of course Tokyo 2020 is in my thoughts too. From tomorrow, I will continue my preparation at the OTC in Nymburk."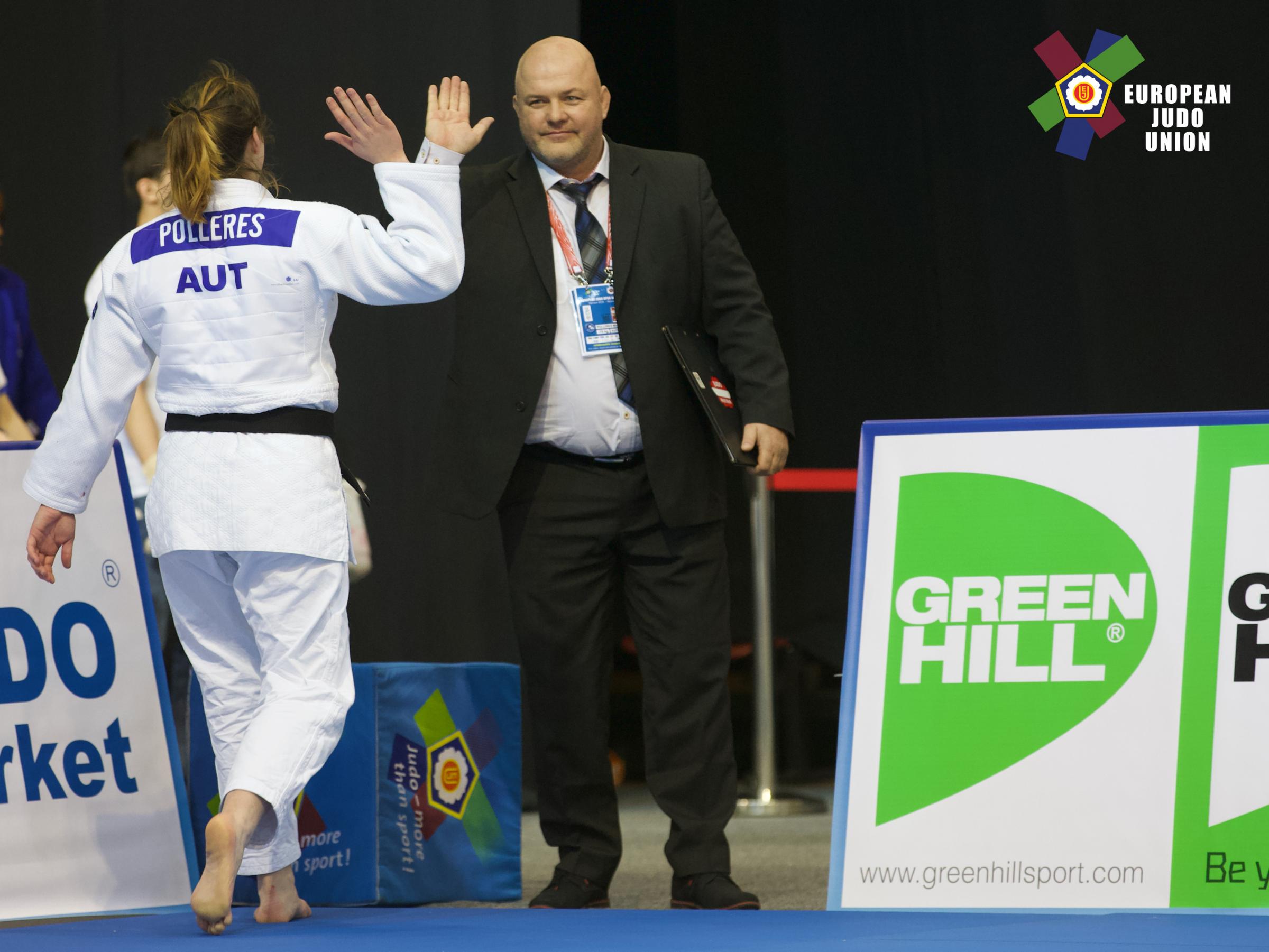 Maike ZIECH (GER) also had an emotional finish to the weekend. The German judoka won the -78 kg category and although it was not the first time that she excelled at a European Judo Open, today was certainly very special.
"I was injured and I have been out for three years. I returned last year at the Universiade. I had a tough beginning to this year as I missed out on a medal at the German nationals and last weekend was not the best either at the Dusseldorf Grand Slam. Even a few weeks back, at the European Open in Lisbon, I picked up an injury to my knee again. Thanks to my strapping it has held up for today. So, gold for me is great and with all the previous and recent circumstances it makes me really happy."
Ziech is in a tough position as both, Anna Marie Wagner and Louis Malzahn are ahead of her in the German and World ranking.
"Having to cope with two strong athletes above is a healthy pressure for me. It motivates me to continue to work hard and to strive to be better. We have two teams, one for the World Championships and one for the European Championships. Since it is three of us in this category, I am hoping to be able to make it to the Europeans. I don't plan far ahead, I like short term goals, they keep me on my toes with the opportunity to progress every day."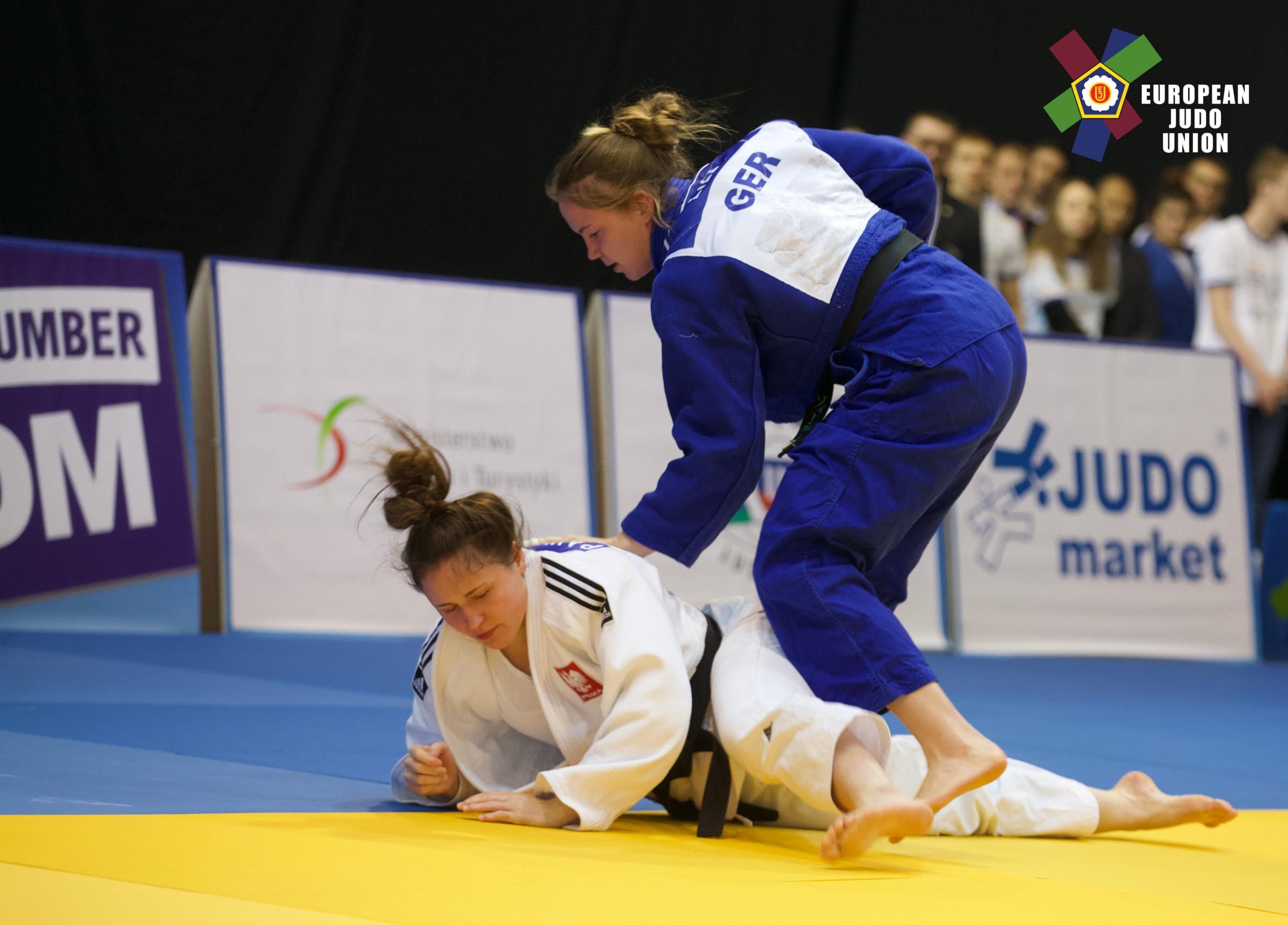 The +78 kg category was captured by Anastasiia SAPSAI (UKR), for whom today was her first ever gold at a European Judo Open. Sapsai gave a strong performance today and in her final contest against SZIGETVARI Mercedesz (HUN) delivered an exceptional Okuri ashi barai and transitioned smoothly to hold and take the gold in style.
The next big event will be the European Championships in Tel Aviv, Israel between 26-28 April 2018.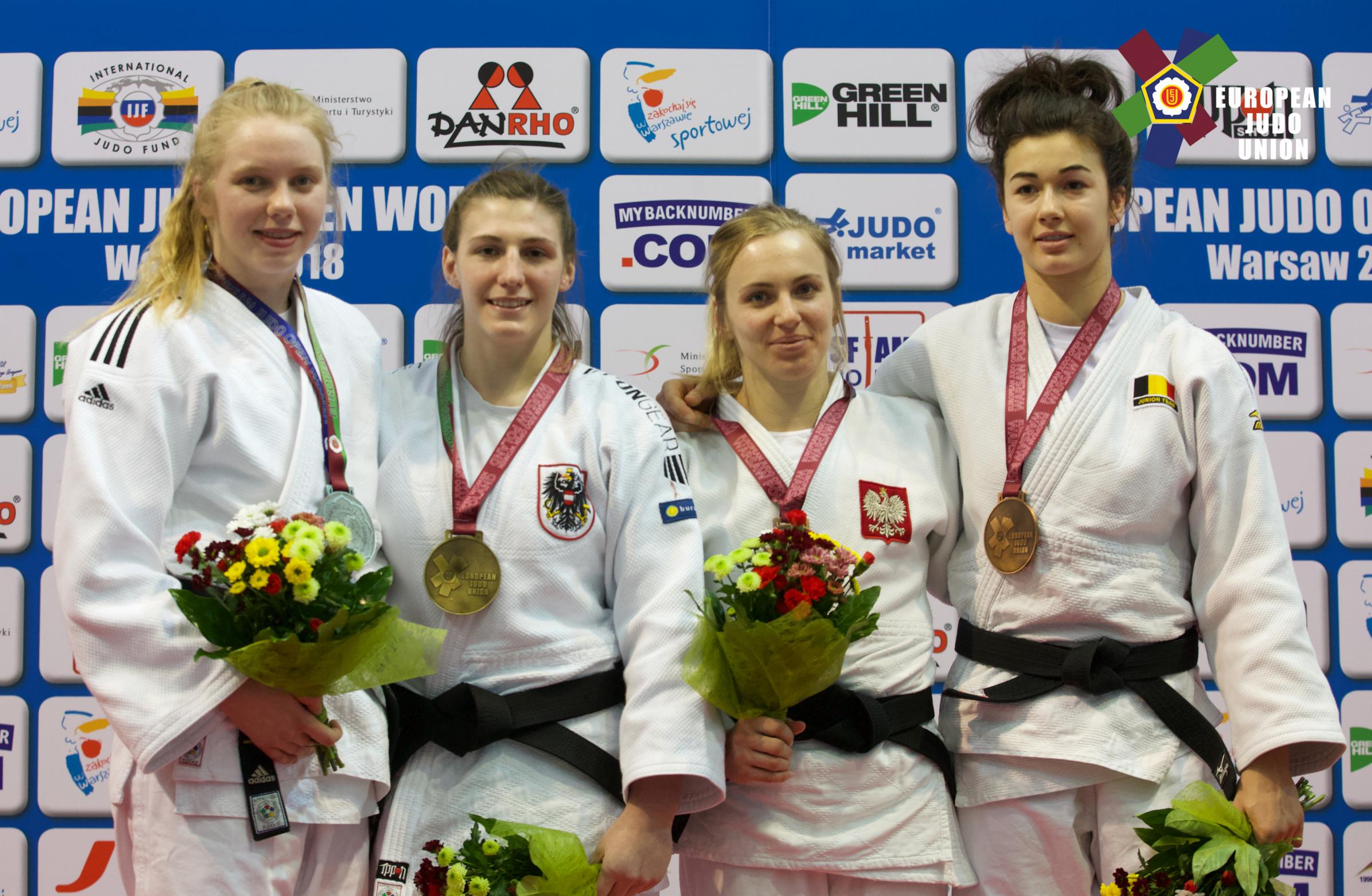 Podium -70 kg 1. POLLERES, Michaela (AUT) 2. JAGER, Hilde (NED) 3. POGORZELEC, Daria (POL) 3. WILLEMS, Gabriella (BEL)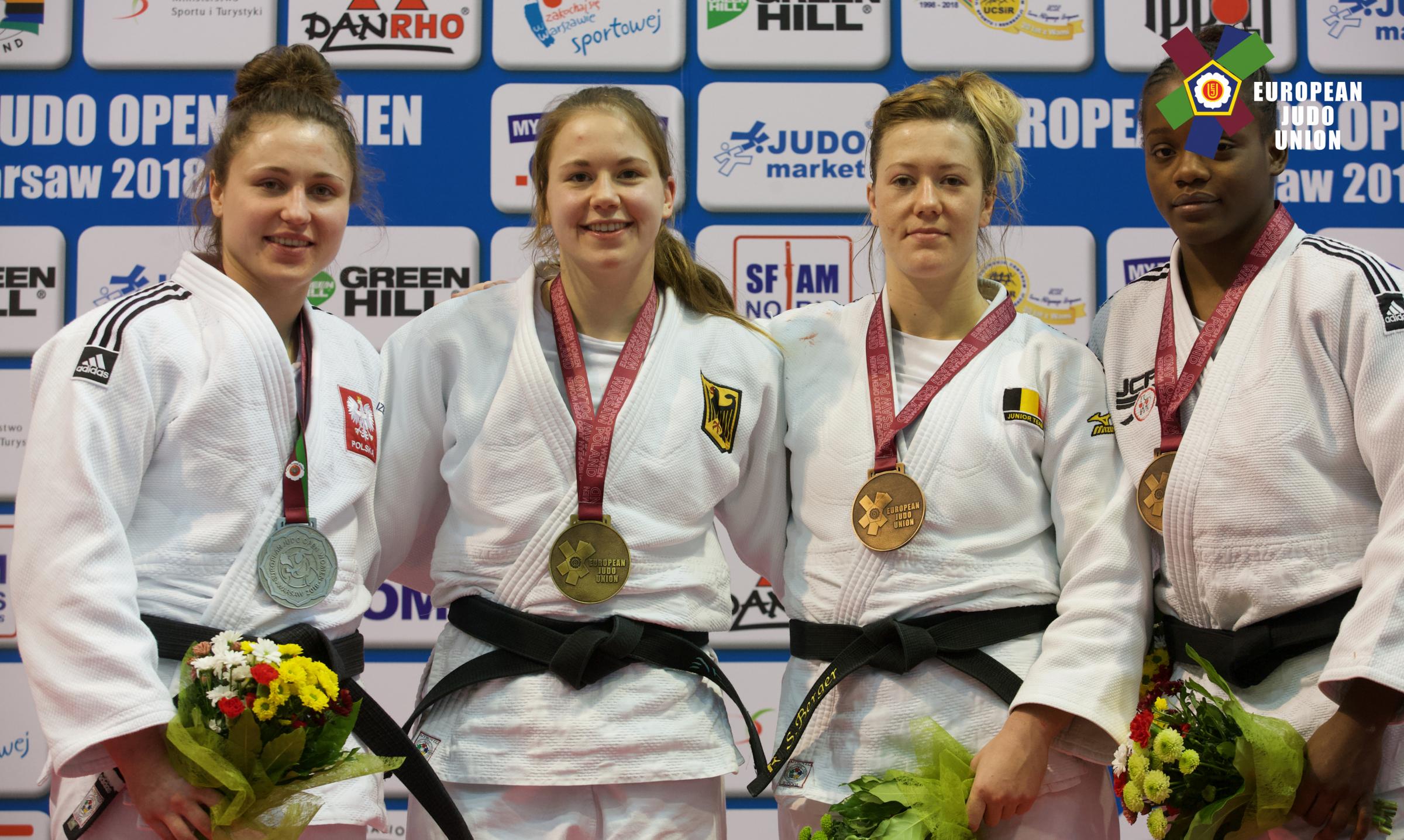 Podium -78 kg 1. ZIECH, Maike (GER) 2. KULAGA, Paula (POL) 3. BERGER, Sophie (BEL) 3. BASTAREAUD, Stessie (FRA)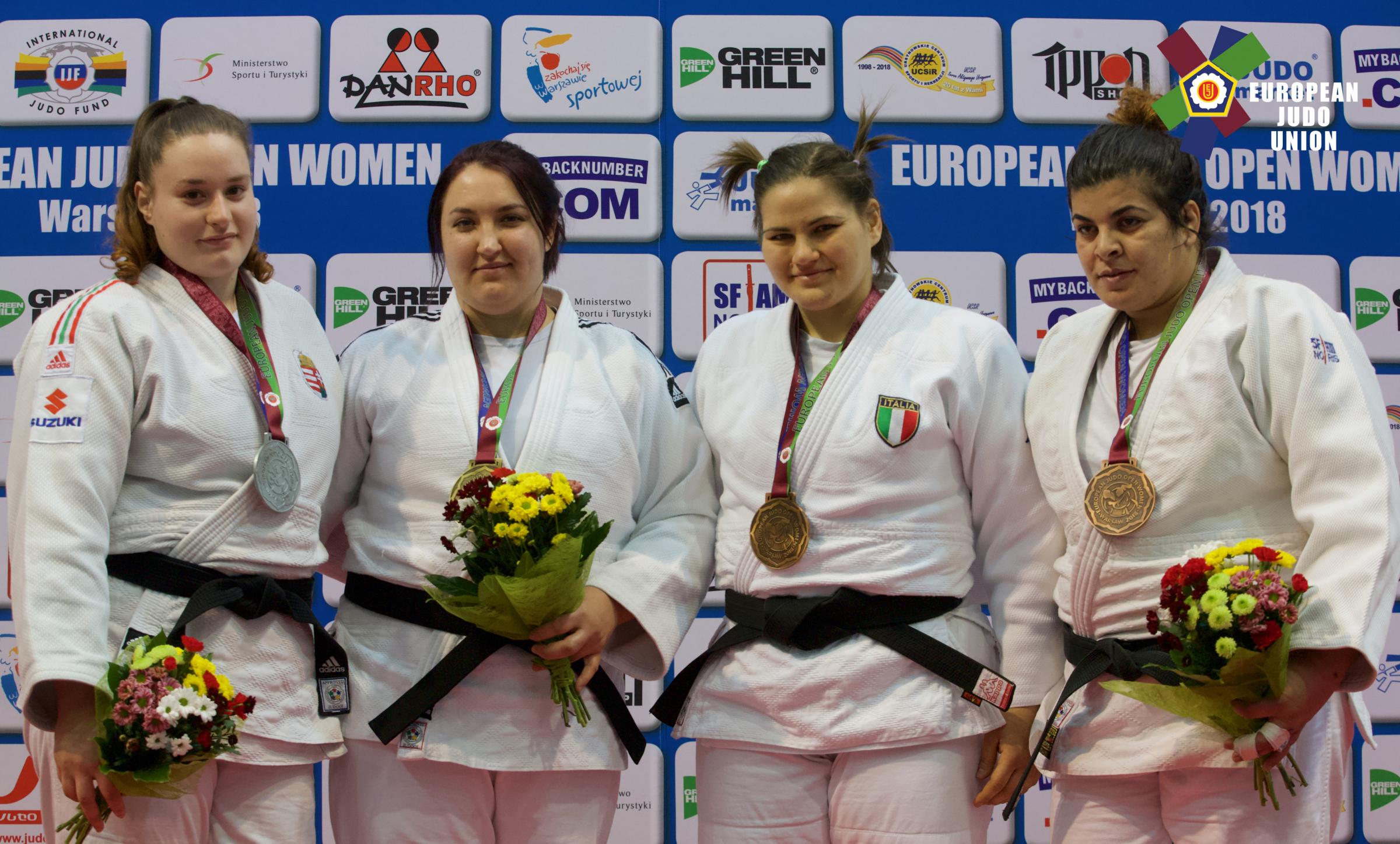 Podium +78 kg 1. SAPSAI, Anastasiia (UKR) 2. SZIGETVARI, Mercedesz (HUN) 3. MARCHIO, Elisa (ITA) 3. ASSELAH, Sonia (ALG)
Judoka
---