The journey of a judo athlete can be very difficult, set backs and injuries can really test whether an athlete has the resilience to be able to come back to the level they were once at.
For the former European bronze medallist and number 2 seed, Dominik DRUZETA of Croatia it has certainly been a testing and difficult year.

Dominik who is from Pula, a seafront city on the tip of Croatia's Istrian Peninsula, sustained a knee injury in a third round at the European Championships in Tel Aviv last year. In past 10 months the 22 year old has had surgery and rehabilitation to bring him back to mat fitness. His return to competition is a little bit more complicated. His physical fitness may be there, but he needs to build confidence and trust in his own ability after time away from the competition arena.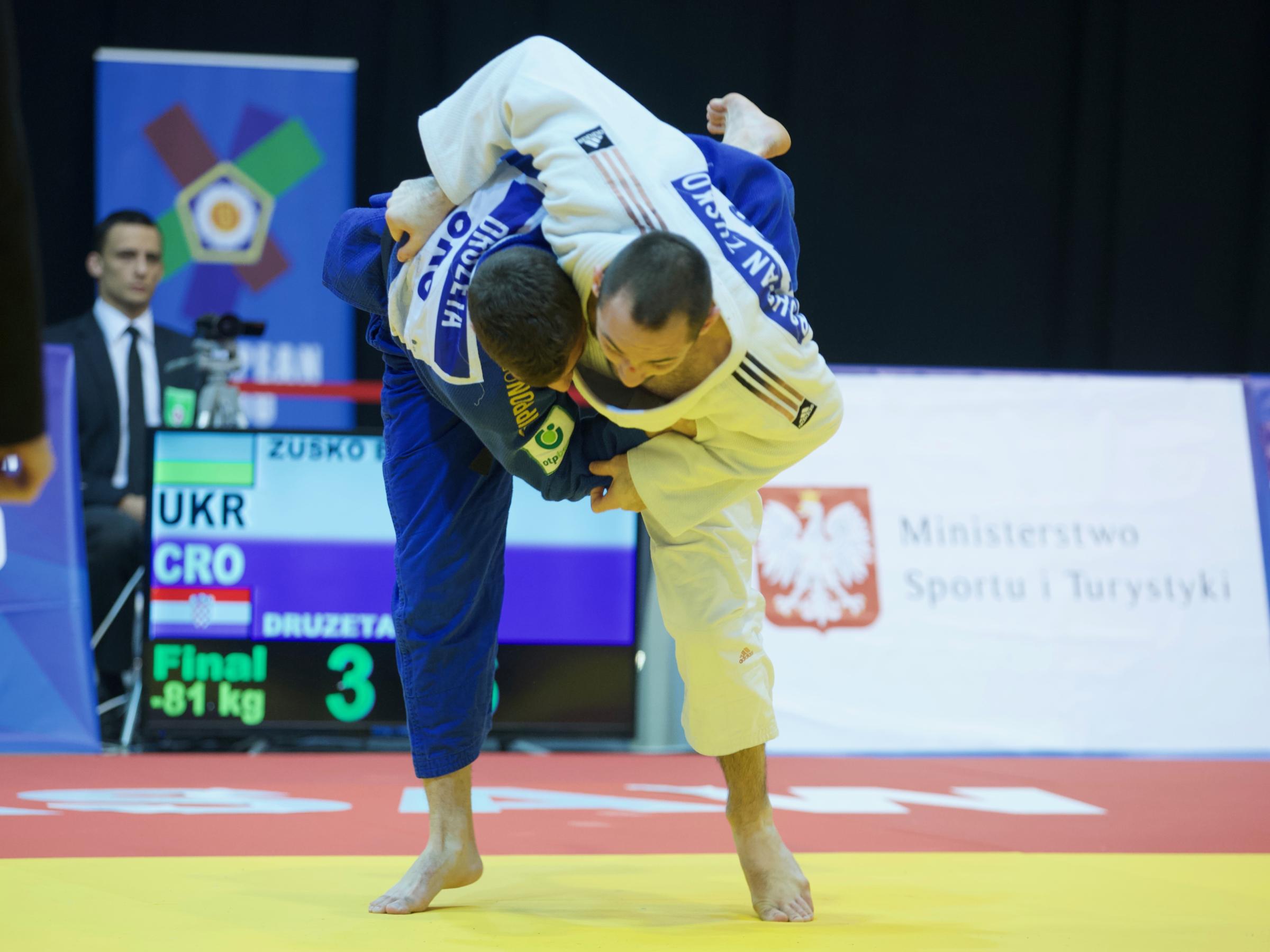 Early exits at the Tel Aviv Grand Prix and Paris Grand Slam this year did not go to plan, and the outcome can sometimes be catastrophic for a successful athlete. The experience did little to give the Croatian judoka the confidence he needed, so the decision to come to Warsaw and compete has not only been a success to reach the podium, but the student of Kinesiology explains the real value of competing in Warsaw today.
"This competition has allowed me to build my confidence on the mat, following the last 10 months away with my injury."

Druzeta had 5 fights in total today to make it to the top of the podium. The first contest was won on three shido penalties against Pawel Kurtyka (POL).
"I wanted to be cautious in my first contest, but I felt good and in control throughout"
His second contest was against the strong Belarusian, Yunus BEKMURZAEZ. This fight went into the golden score period.
"This was a tough fight, Bekmurzaez was physically strong, but I managed to win with a score."
His next opponent was, Artem KHARCHENKO (UKR). The contest finished under the 2 minute mark with an ippon score which saw Druzeta into the semi-final contest.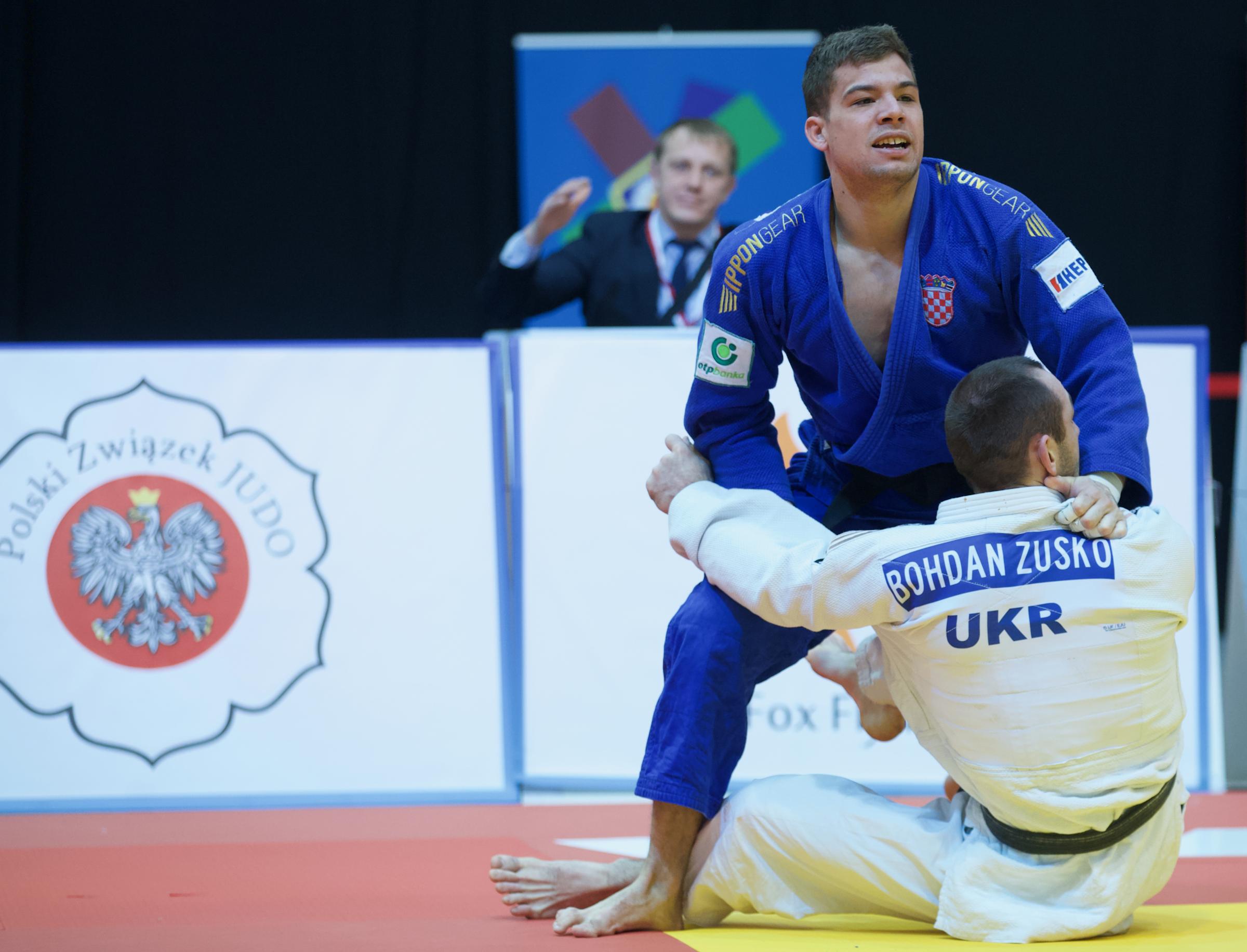 In this match he was thrown by the Italian Andrea Regis and the referee gave an ippon, which was then down graded to a wazari. Only secondes later he came back with a strong uchi mata and transitioned to osae komi waza. Asked about his thoughts in this contest, he said:
"I felt my landing, so I was sure it was not ippon against me. I secured a hold and it was late to be agreed by the referee. It caused a long pause, and my opponent was able to escape. Even so, when I am behind, I am always confident I can win. I went for it and pulled back the score with my own uchimata and finished with a hold."
The final against Bohdan ZUSKO (UKR) was a short affair and finished in 49 seconds, with a strong uchi mata sukashi counter attack. Druzeta explained:
"My judo today felt mature. I was in control and fought smart. I have a good feeling regarding competing in Warsaw; this is where I took my first senior European medal. It has helped me to find my confidence once more and I am happy to be here, back on the podium after my time away. I am now looking forward to competing next weekend at the Grand Prix in Marrakech, Morocco".
---