As we continue our journey across the Scandinavian region, it is time to stop in Norway. The Norwegian Judo Federation (NJF) was established on the 28th of June 1967. The country encompassing mountains, glaciers and deep coastal fjords has about 65 judo clubs and around 4,600 active judokas. Judo in Norway runs both in schools and local clubs across different regions. The NJF has also recently completed one of their pilot projects, 'breakfall for the elderly.
History shows that to date, there were four judoka representing Norway at the Olympic Games: Alfredo CHINCHILLA (1984 Los Angeles), Frank EVENSEN (1984 Los Angeles), Fridtjof THOEN (1984 Los Angeles) and Stig TRAAVIK (1992 Barcelona). Over the decades they were able to win two world medals by Inger Lise SOLHEIM-ENGEN (Paris 1982, 2nd place) and Heidi ANDERSEN (Paris 1982, 3rd place) respectively. As per the continental championships it was Kay Otto NILSEN who grabbed a junior European bronze in 1981. Some 41 years later, in 2022, Gustav BROVOLD was a step away from taking the very same result, yet, his 5th place indicated that the Norwegians are on the rise.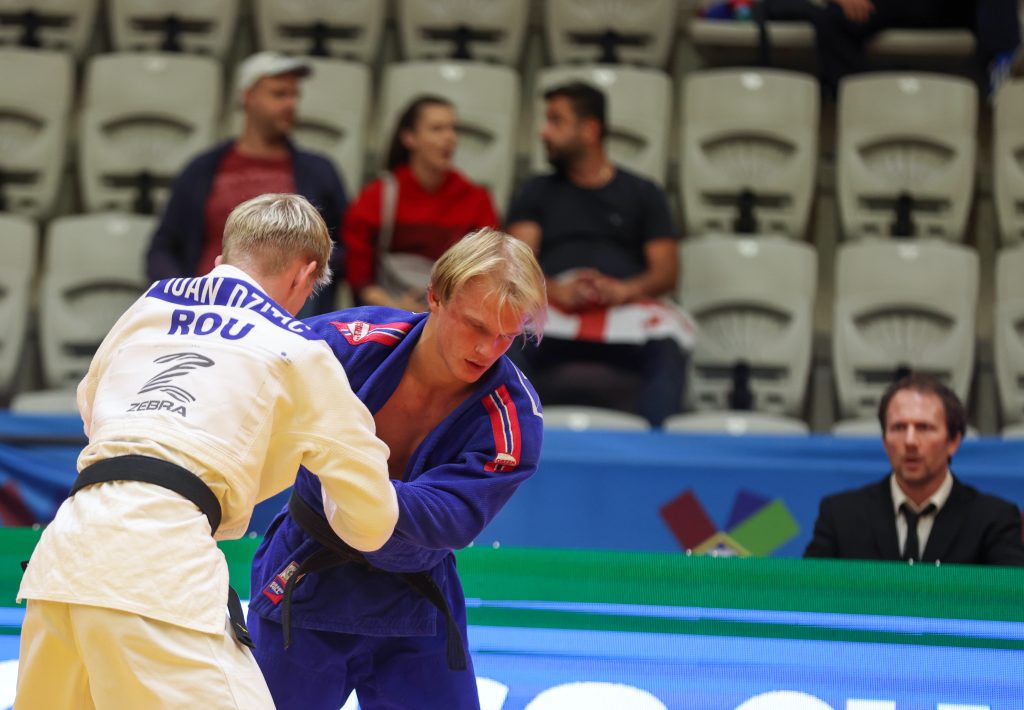 In-between, there was someone else, travelling solo, often with his family, whilst he was on his exceptional mission:
I wanted to become the first from Norway to take an Olympic medal, even if almost everyone said it was impossible.
reveals Martin THIBLIN, who dedicated almost 20 years to his competitive career. The six-times European Cup medalist is now in the role of the national coach. Thiblin, who first learned about judo in his living room through a friend, took a natural road to the international stage and although his goals did not come to a realization, throughout his personal journey, he learned the whys of it.
I never made that goal partly because Norwegian judo lacked a system for high performance sport. Even though a lot of people gave so much of their time and effort for me to make it, I believe you really need a system to succeed. I also kind of became my own worst enemy and struggled a lot to perform at my best in competitions. I´m very proud on how much judo I know and how good/strong I became with the hand I was dealt with, but I´m not proud of my results.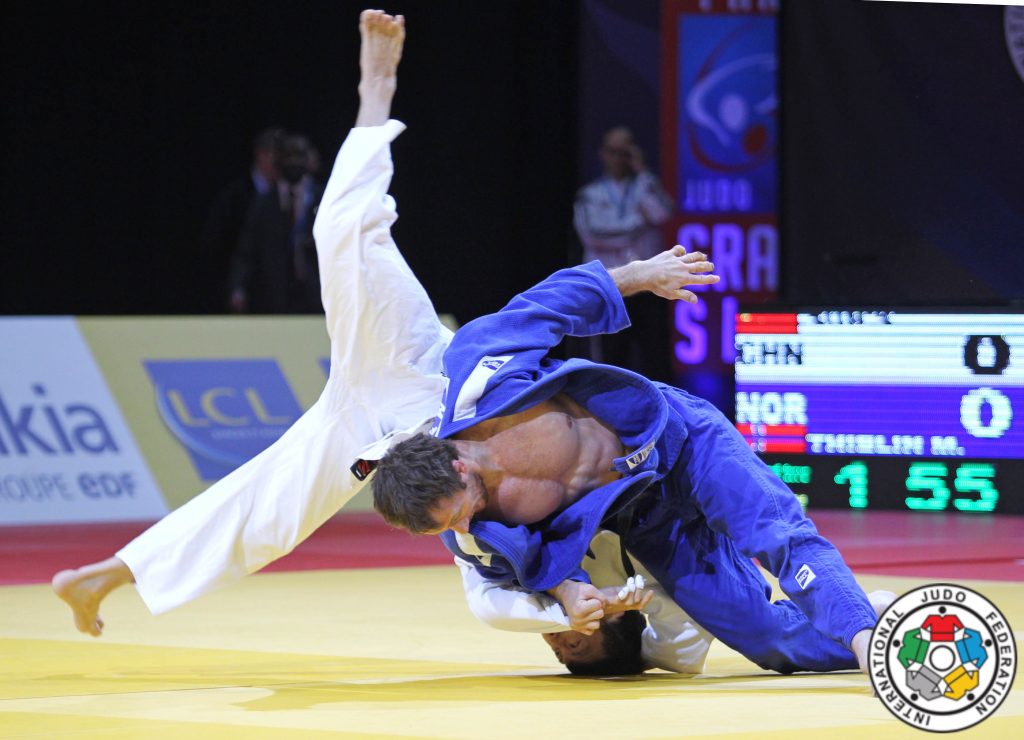 2008 Drammen World Cup winner [now called European Open], has taken his personal experience into consideration when starting his role in January 2019. Due to the latest pandemic, it was a start full of hurdles, something which Thiblin was used to and did not fear away from.
We hardly got started before everything closed. In my opinion, the reason why Norway do not have judokas who take Olympic and world medals, is because of the mentioned lack of system in high performance judo. So, when I became a coach, I wanted to build that system from the ground. This is a long-term project and something that involves many different aspects, such as trainer education, creating a training culture in the clubs and all the way up to the national team, improving the technical and physical level, get sufficient funding and so on. We have started and have come a long way although there is still A LOT of work to be done.
Even if I did not reach my goal of an Olympic medal, I still have a lot of experience through a long career and know what it takes. Because I did not have a big support system when I was an athlete, I had to do many things by myself. As an athlete that was not great, but as a coach those experiences have made the transition easier.

As an athlete I lived for a while in Portugal and for a long time in Azerbaijan training with their respective national teams. I travelled a lot to different places, and I know how the best judokas in the world train, not only at training camps, but in their home environment, which is, of course, different. I strongly value these important experiences to have as a coach.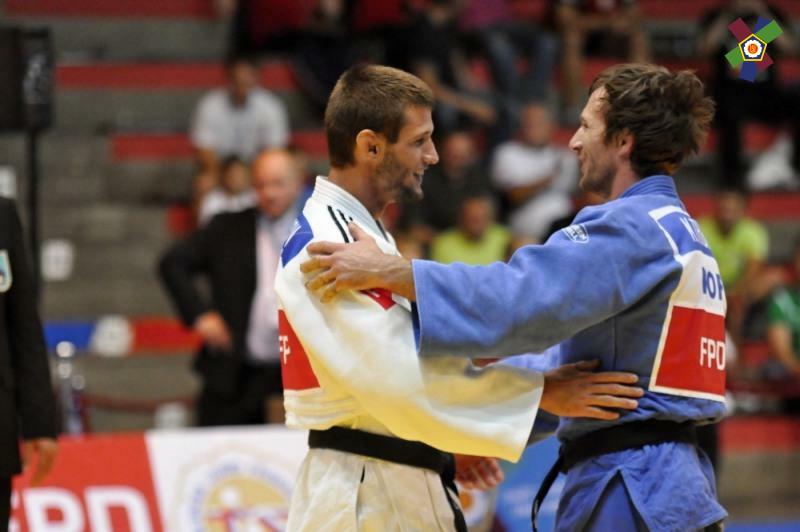 Thiblin went through what he calls a steep experience as a coach with the understanding of this not being a 9-5 job but a passion that requires a lot of effort to do it right. All this is not news to former Norwegian judoka and it is for the reasons above, he missioned himself to growths and to do his utmost whilst facing his own challenges.
I believe there are not that many jobs where you must master so many different things such as leadership, phycology, communication, training and planning, team building etc… and that makes it both exciting and very challenging.
A coach cannot be good at everything, so a big part of the job is to make sure that we build a team with the knowledge needed for the athletes to perform. It can be everything from a nutritionist, sports phycologist, or someone to help the athletes with aspects of their judo that someone else knows better than me. This is also challenging because we don´t always have the means to do that.
Yet, the most challenging have still been to make the necessary changes to get athletes to the highest level in the future. To change the training culture and system. Change is not always easy, therefore, it is very understandable that many were skeptical at the beginning, so it has taken time and we have all learned a lot from that process both positive and things we should have done differently.
It has been a lone journey, as momentarily, Thiblin is to cover both the U21 and senior national team. As the numbers began to grow, both in respect to the squad and beyond, it will be essential to have at least another coach alongside him. Despite the singularity, changes have already been made with the biggest being a centralized system in Oslo. The current national team is rather a small size with the total of nine elite judoka across the U21 and seniors. In addition to that there are five athletes in the development group. Thiblin is beyond driven and the transformations shown no difference.
Judo is a very small sport in Norway and to be able to compete we must gather our athletes and recourses, so that they can get the best possible training and follow up. Now we train together 10-12 times a week, I´m there as a full-time coach and we travel a lot for training camps and competitions to get the much-needed quality and quantity randori. Some of it is possible from the support of EJU for which we are utterly grateful for. I believe that we are now getting closer to train like they are doing in the "rest of the world" and over time I´m sure it will bring results.
We have also just got a system for the U18 players and are working on the same for U15. I think the next big step is to get more clubs in Norway to have a proper system for talent development in place, so that they can train more and with better quality from a younger age. We have defined some development environments throughout Norway that we will work closely with over the next years to make this happen. If these things get in place, it will get much "easier".
Still, I believe that it´s possible to create world class judoka even from a small country with not many athletes. We have seen it many times before, we just must work hard and smart over time.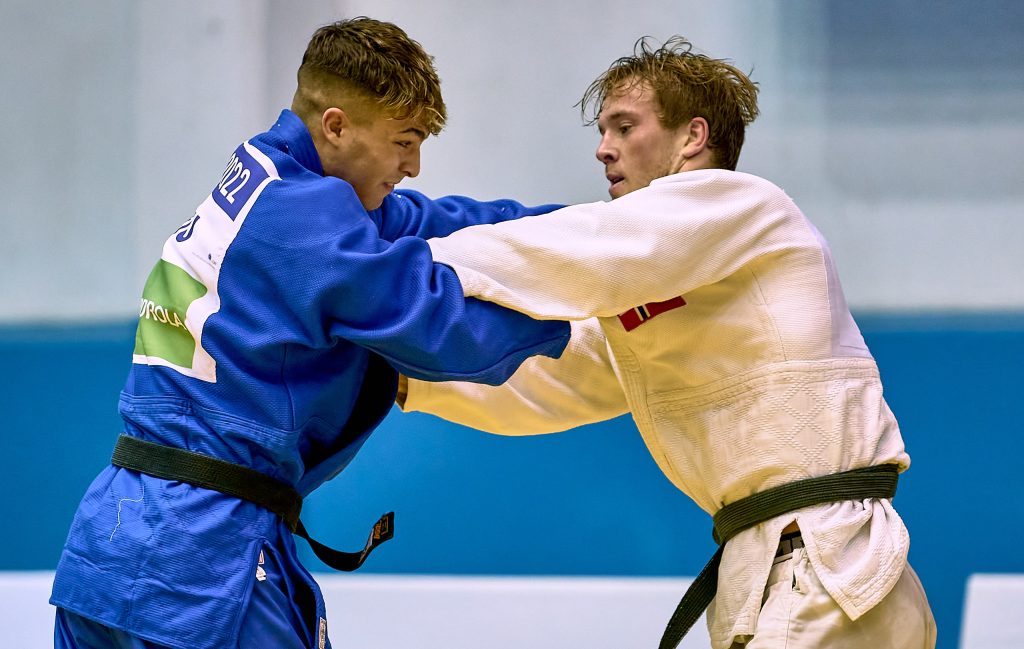 Although Norway is considered as a rich and well-developed country, funding for the elites is inadequate and remains a lasting barrier to face. This resulting in athletes having to sacrifice between comfortable living and training a dozen times per week. Whilst Norway judo is not alone to face such a hindrance, somehow, it never is pleasing to the ears. Thiblin further discloses that this is also the reason most athletes retire way too early and long before they reach their potential. Ultimately, to be able to reach the goals of Olympic and World medals a solution must be found to give the athletes the opportunity to do judo for a long time. On that note, what are the current source of funds for any sport in Norway then?
All sport is funded by Norsk Tipping, a Norwegian gambling company owned by the government and administered by the Norwegian Ministry of Culture. Most of the funding is directly related to the number of members and amount of activity.
From these assets high performance sport is given funding based on top international results and probabilities to win the world championship or win Olympic medals, which is what we are working on, and of course, it won't happen overnight.
Judo gets no funding for high performance sport, so we must gather that by ourselves. We do, however, get funding for leisure sport and most of them are earmarked for kids and youth, education, special needs etc. That funding is based on the number of members in the federation and activity level.
Norway is also known for fishing, hiking and skiing, notably at Lillehammer's Olympic resort, where the winter Olympics took place in 1994. Asking about the focus in-between winter and summer Olympics in this part of the northern region. The answer thought to be obvious due its landscape and yet it is not quite the case.
Norway has indeed a long winter and is the best country in the world in winter sports, so they naturally get a lot of attention and funding. However, good point in asking, as recently Norway is doing very well in summer sports like athletics, tennis, beach volleyball (ironically) and triathlon. We took 8 medals (4 gold, 2 silver, 2 bronze) in Tokyo which is good for a small country with the population of 5 million. So, the attention is shifting a bit because the summer sports are now performing are much better internationally then the winter sports and Norwegians appreciate that.
To add to that, I think it can also be an advantage to be small sometimes because it makes it possible to follow the athletes more closely and they can be given time to develop. I think that athletes in Norway in general are very self-driven and have ownership of their own sporting career. The motivation comes from within, which is why they are willing to prioritize so hard and live so simple in a country where life normally is quite comfortable.
Shifting back to judo in Scandinavia, it was discovered in our article last month that they are working hard together to build a better northern future. Thiblin seconds that.
I think it´s very important that we work together in the north and hopefully we can develop our collaboration further in the next few years. For us, that are in the beginning of building a system, it´s also valuable to gain experiences from the other Nordic coaches.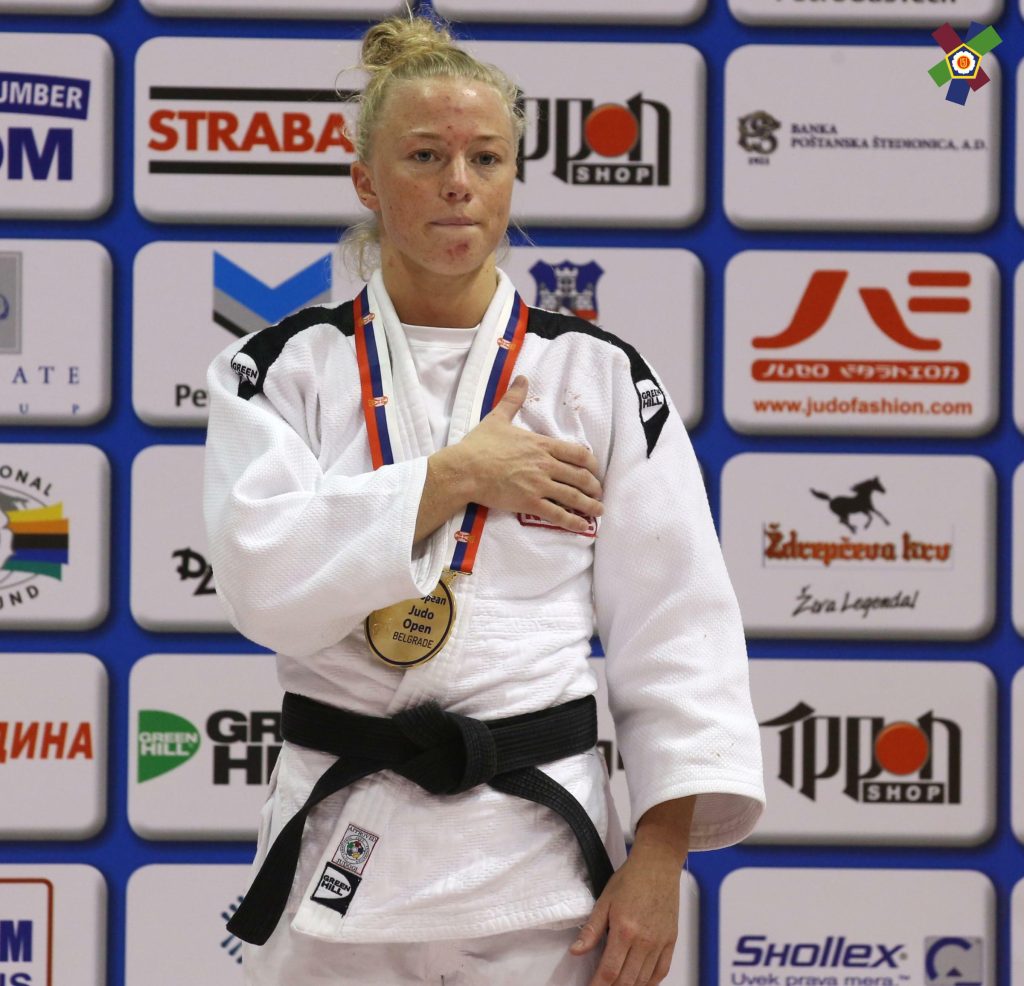 The effort from Thiblin is not a solo expedition. It includes a whole team, from the federation, coaches and clubs, which for, they are very thankful. Majority of the foreseeable goals of the NJF has been discussed, yet there is one more objective Thibin wanted to emphasise on.
One very important aspect that we need to focus on is to get more girls/women to train judo and compete. In Norway, most of the high-performance athletes that perform at world and Olympic level are men and the Olympic Committee wants to increase the number of women taking medals at the Olympic Games. The reasons are complex I guess but we are currently working on ways to get more women to train/compete and hopefully we will see a growth of female Norwegian judoka in the national team in the future.
Search for your nearest judo club in Norway and start today: https://www.judo.no
Judoka
Author: Szandra Szogedi
---