In this sport, we talk about the judo values regularly and how they affect all judoka, from education as a child up to elite performance. Courage, respect, modesty, friendship, honour, honesty, self-control and courtesy are the eight pillars of judo. The slogan for this years European Games in Krakow Malapolksa is 'we are unity' and the President of the Polish Olympic Committee and EOC Executive Committee member Andrzej KRASNICKI stated,
I am confident that the Games will emphasise the true meaning of the Olympic Values of excellence, friendship and respect, and that our athletes will enjoy their experience in Poland.
There is no better place to see these values demonstrated than in the mixed team events, being gracious in both success and defeat, respecting the opponents by celebrating in what is deemed an appropriate manner. As Hungary and Poland went head to head for a place in the quarter final, and the teams were about to walk on the tatami, Szabina GERCSAK (HUN) realised her soon-to-be opponent Eliza WROBLEWSKA (POL) was still wearing her accreditation and gave her a friendly heads up and they laughed. This kind of friendship and sportsmanship is something judo can pride itself on.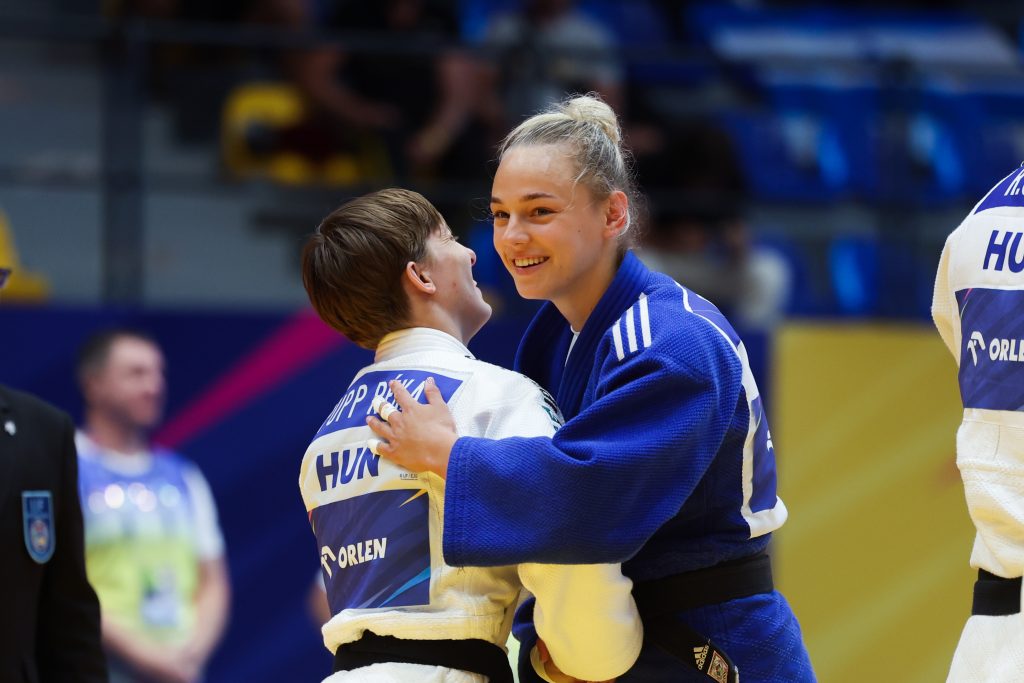 Today in the 3rd European Games 2023, Georgian Judo Federation President, Giorgi ATABEGASHVILI was here in support of his team, who took bronze in the senior world championships this year in Doha, as did the cadet team recently in the European championships. President Atabegashvili is also co chair of the EJU Fair Play Commission and he had much to say on the performances of the athletes today who represented judo in this multi-sport event.
In Judo for every athlete, playing by the written and unwritten rules is mandatory. In all sport, especially in judo, fair play requires unconditional respect for opponents, fellow players, referees and fans. Fair play is not a theory. On the tatami and also behind the scenes, fair play is an attitude that manifests itself in behaviour. Whenever all of us who are involved in sport life act in the spirit of fair play of course we contribute to building a peaceful and better world.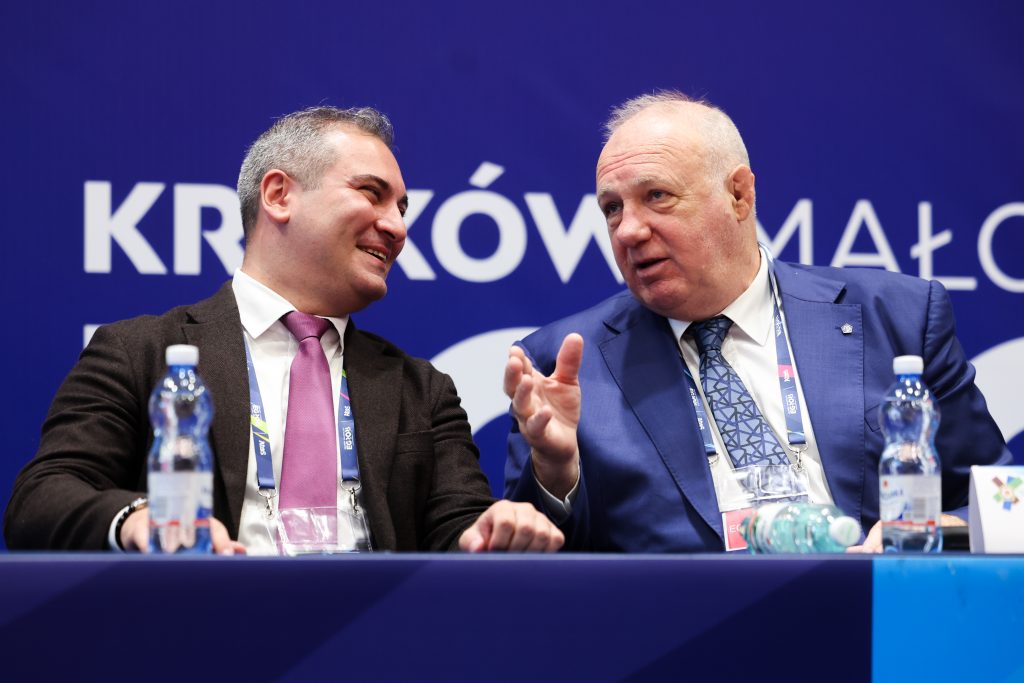 Fair play gives Judo the character of beauty. We all agree that sport is a social and cultural activity which, practiced fairly, enriches society and the friendship between nations. Judo is also recognized as an individual activity which, played fairly, offers the opportunity for self-knowledge, self-expression and fulfillment, personal achievement, skill acquisition and demonstration of ability, social interaction, enjoyment, good health and well-being.
Today we hope to see some great battles where each member must adhere to the principles of fair play. The European Judo Union and each of its member countries are obliged to strictly follow each point of the moral code both at the European Games and during the entire competition process, which will make this truly wonderful sport more attractive and interesting.
The spirit of judo contributed to an incredible event which was enjoyed by all, win or lose. This is judo, and this is more than sport.
Judoka
Author: Thea Cowen
---