When Sagi MUKI (ISR) won the -81kg at the world championships in Tokyo last year he became Israel's first ever male world champion. The celebrations were understandably epic. But, before one gets too carried away, it is well noting that only once in the last 20 years has anyone in the category been able to repeat as world champion. That was KIM Jae Bum (KOR) who won gold in Tokyo in 2010, retaining his title in Paris in 2011 (Kim went on to win Olympic gold in London in 2012).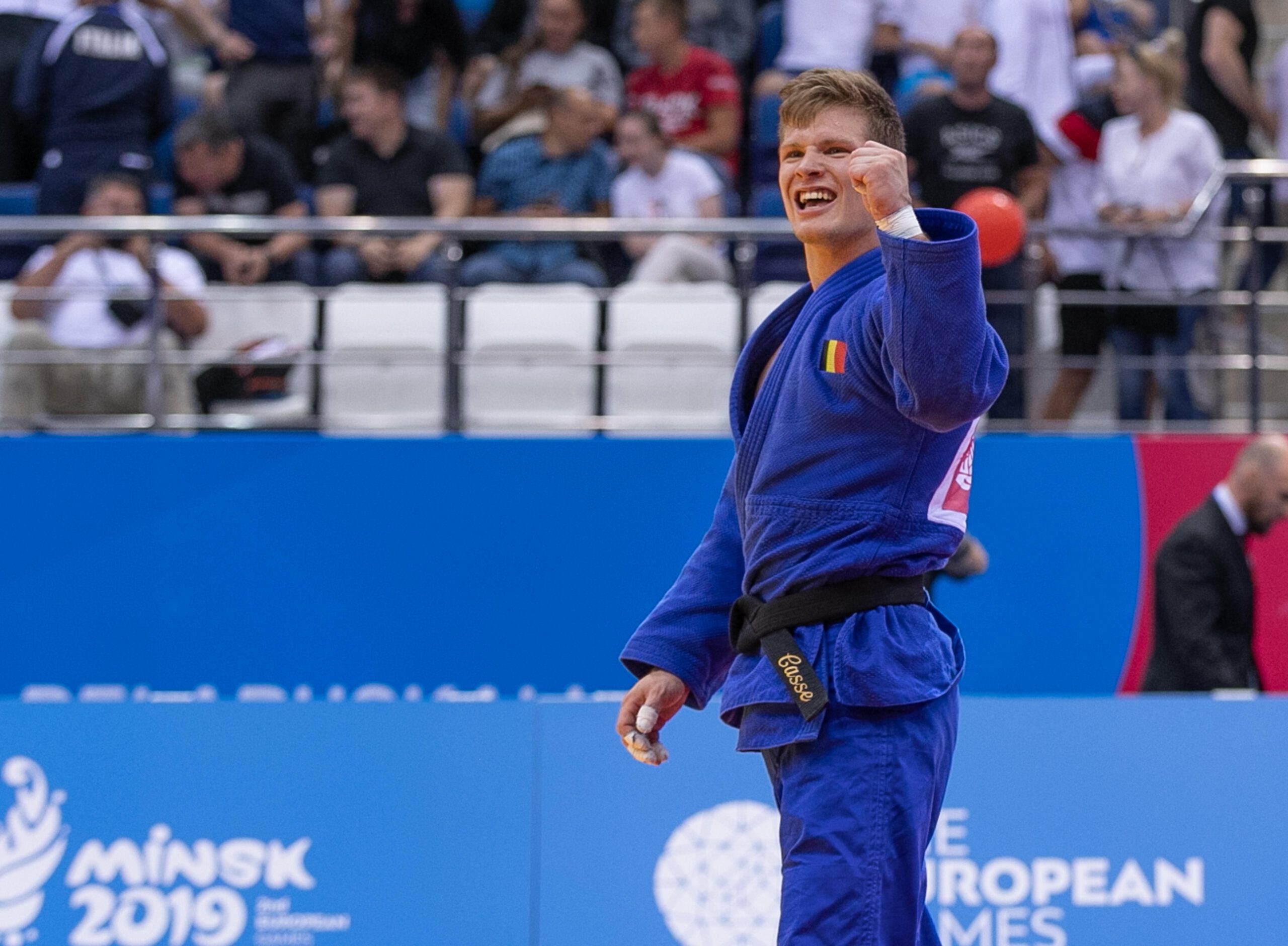 Alexander Wieczerzak (GER)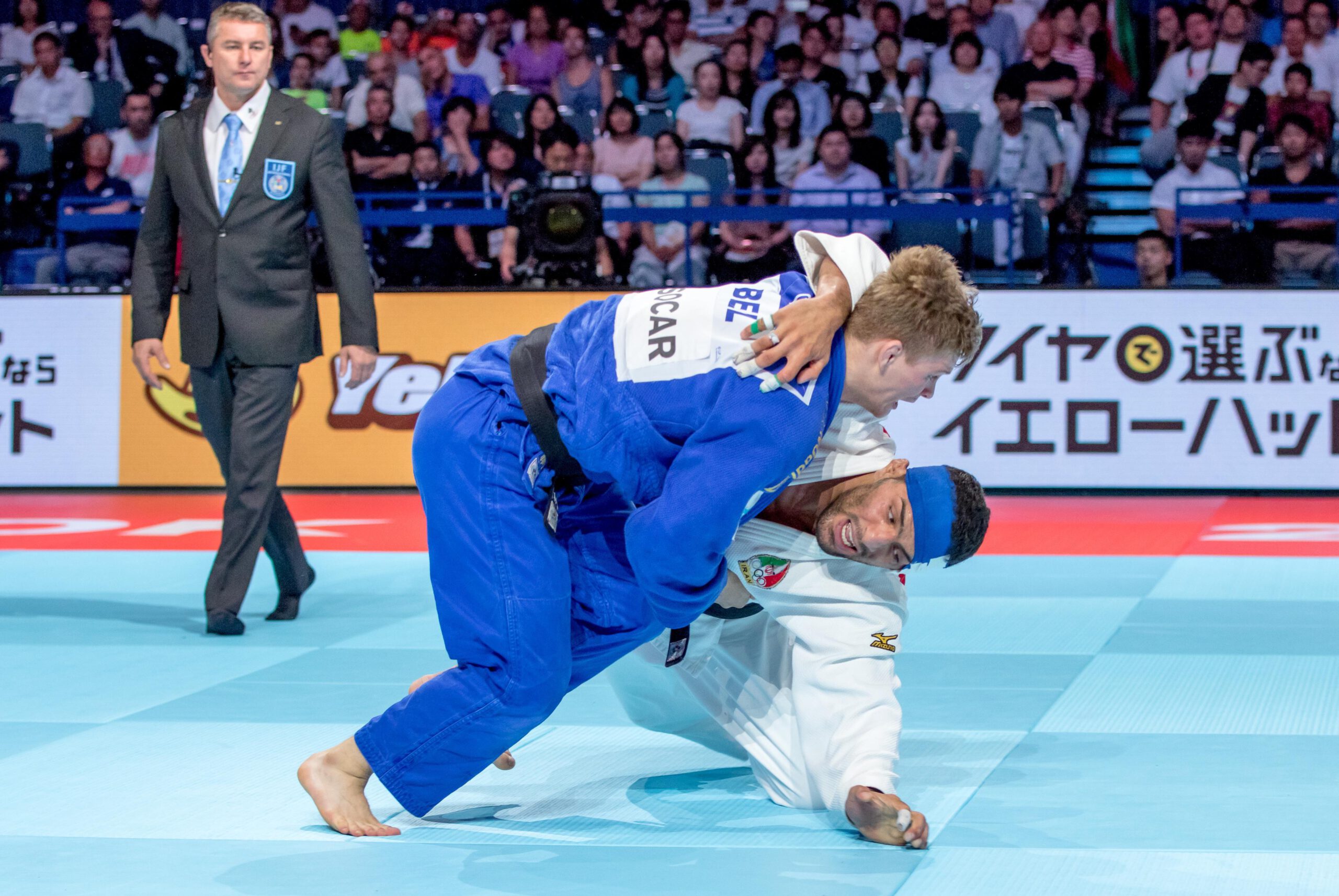 Matthias CASSE (BEL) vs Said MOLLAI (MGL)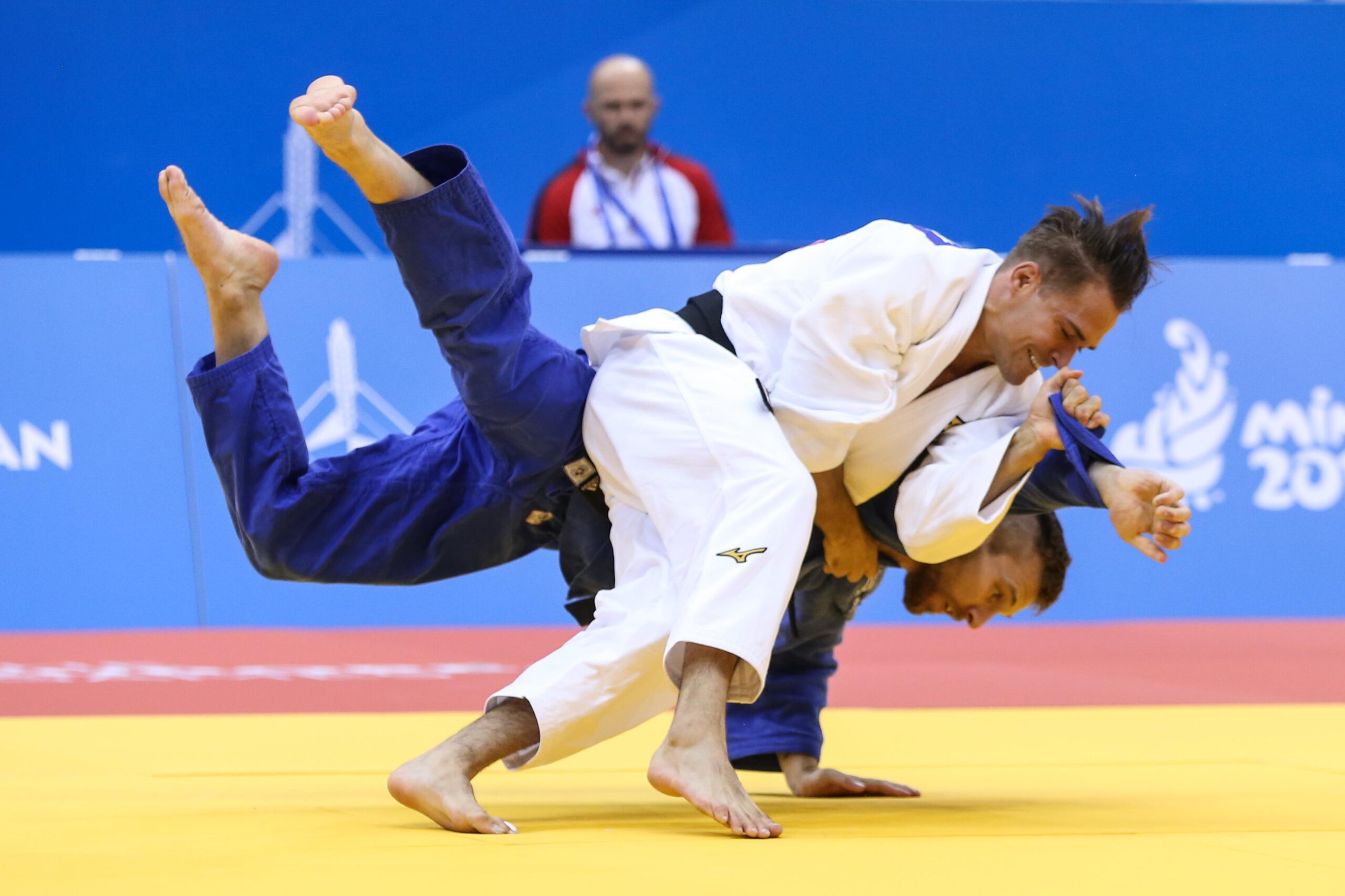 Kim has long since retired and the world title has been shared around between six champions. First to pick up the crown was Loic PIETRI (FRA) who stood atop the podium in Rio in 2013. His opponent in that final was Avtandil TCHRIKISHVILI (GEO) who was next to take the tile in Chelyabinsk in 2014. Tchrikishvili stumbled at the semi-final stage in Astana in 2015 where he lost to the eventual gold medal winner NAGASE Takanori (JPN). It would be fair to say that Alexander WIECZERZAK (GER) was a surprise winner in Budapest in 2017. He had warmed up by winning his only competition of the year, the Continental Cup in Celje (Slovenia), not usually the signal for a world title win. Wieczerzak decided the following year that Celje, having worked once, was enough preparation but finished 5th there and ended up having to settle for the bronze medal in Baku in 2018 where Saied MOLLAEI (IRI) became champion. Mollaei was well on his way to the defense of his title in Tokyo in 2019 when he lost his semi-final to Matthias CASSE (BEL) who in turn lost (and brings us back) to Muki.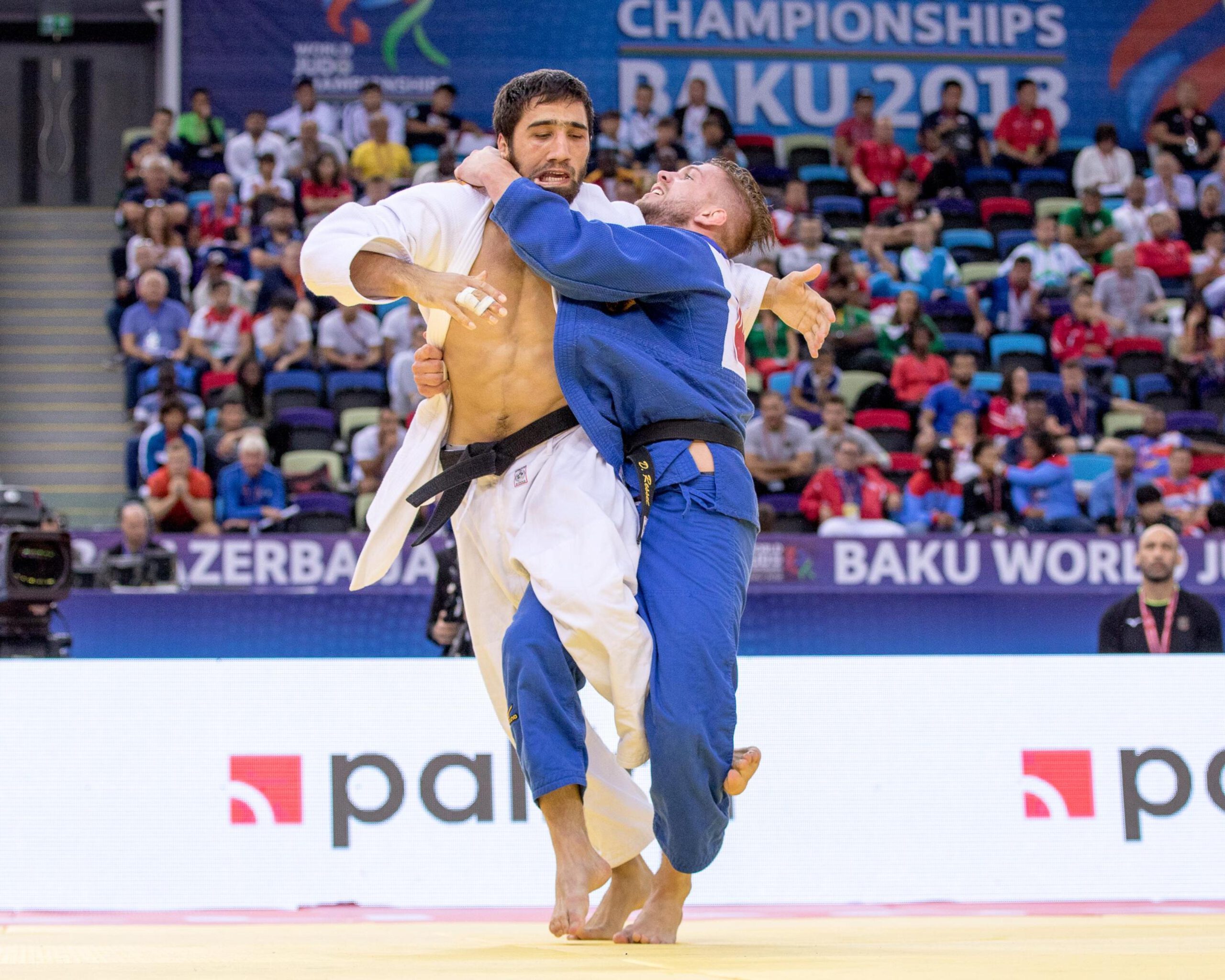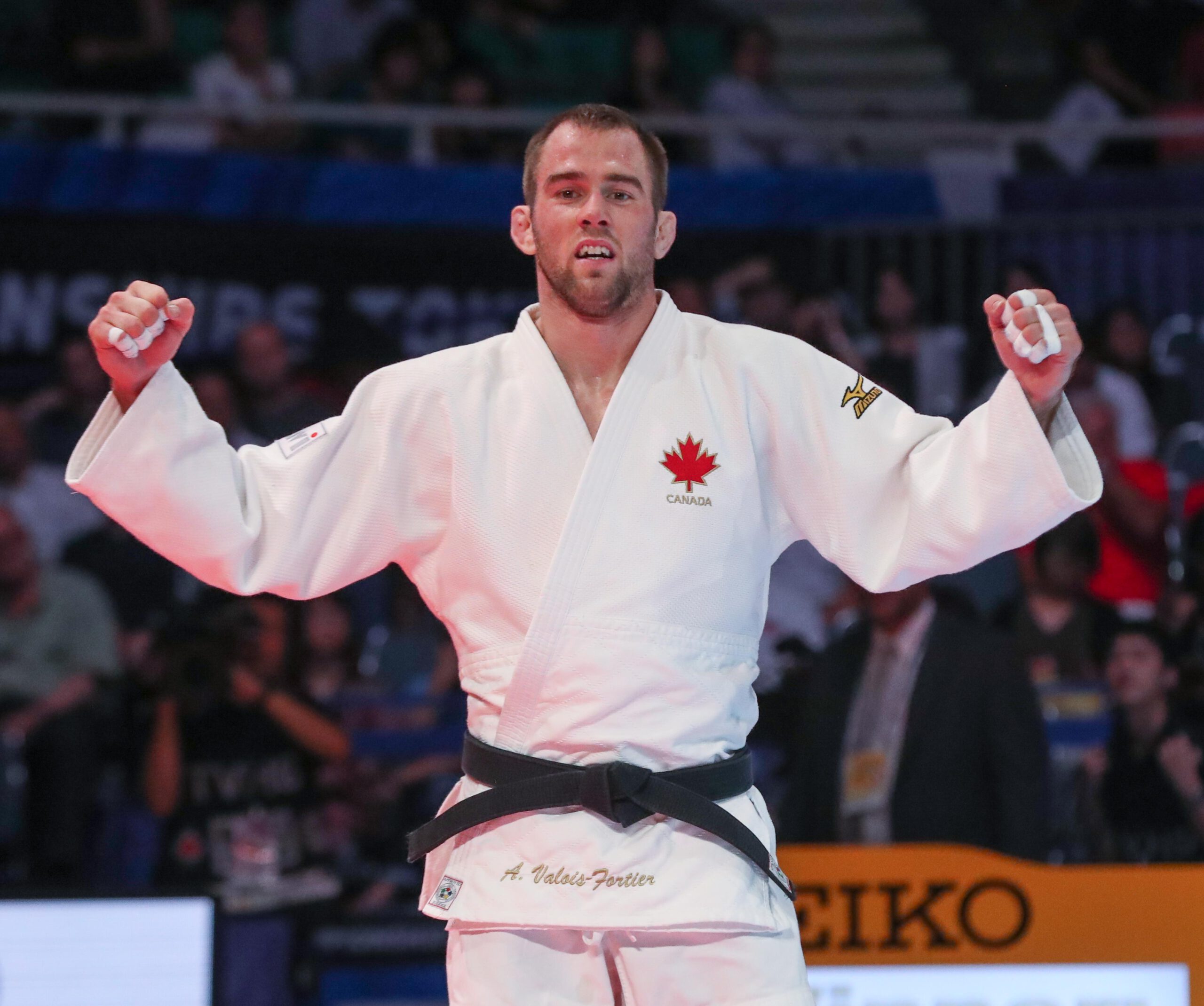 Antoine VALOIS-FORTIER (CAN)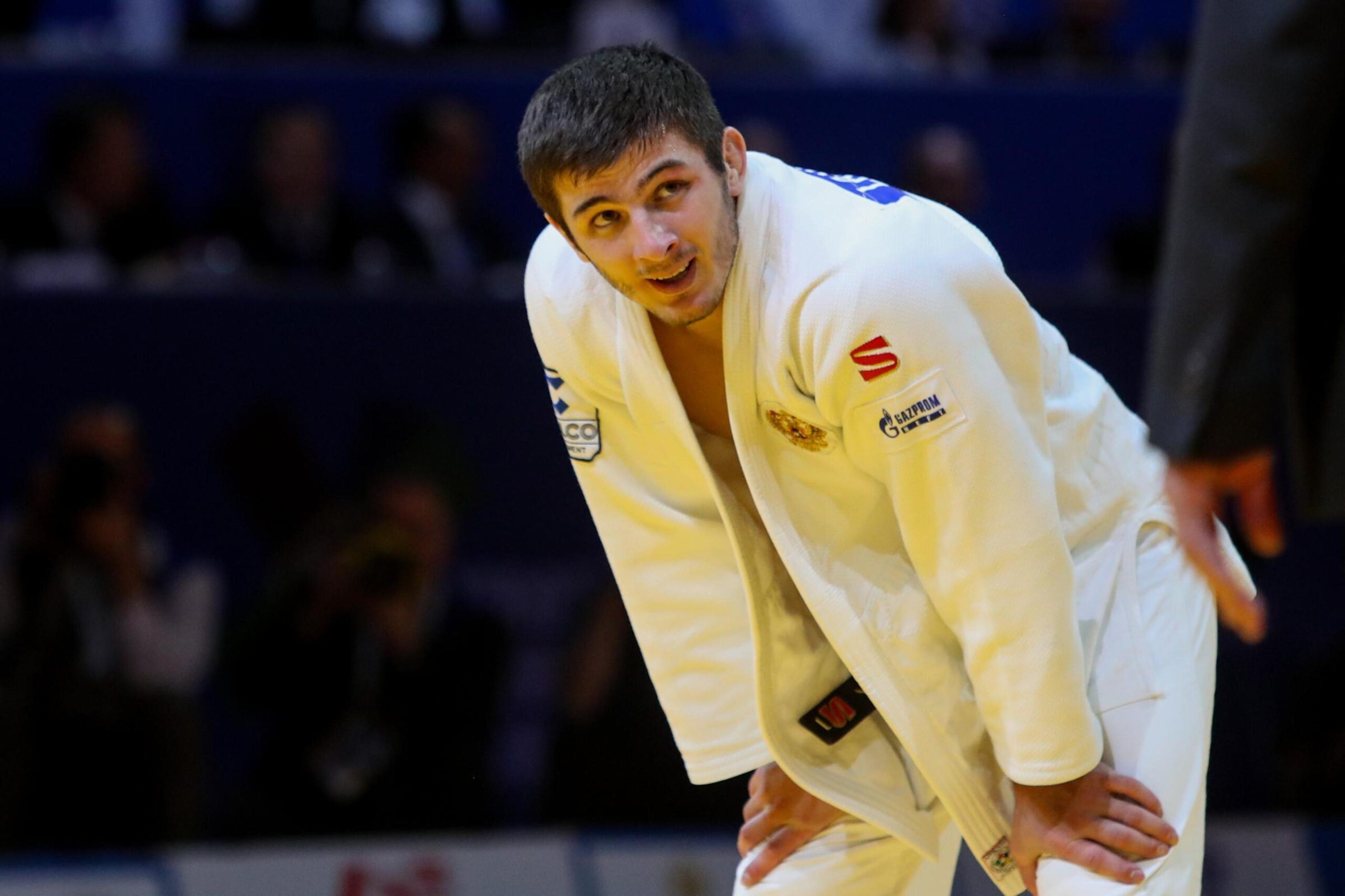 So, who is in the running for the crown? Missing from the above narrative is any representation from the big three of South Korea, Brazil and Russia. The task of taking over from Kim for has fallen to Lee Sungho (KOR) but languishing at 34 on the IJF WRL suggests that his task may be beyond him. Likewise Eduardo SANTOS (BRA) whose three appearances at world championships to date have all resulted in early exits and is 22 on the WRL. The situation is slightly different for Rio 2016 Olympic champion Khasan KHALMURZAEV (RUS) who is well placed at number 9. His difficulty is strong competition from team mates Aslan LAPPINAGOV (RUS) at 11 and Alan KHUBETSOV (RUS) at 16, both of are eager for selection.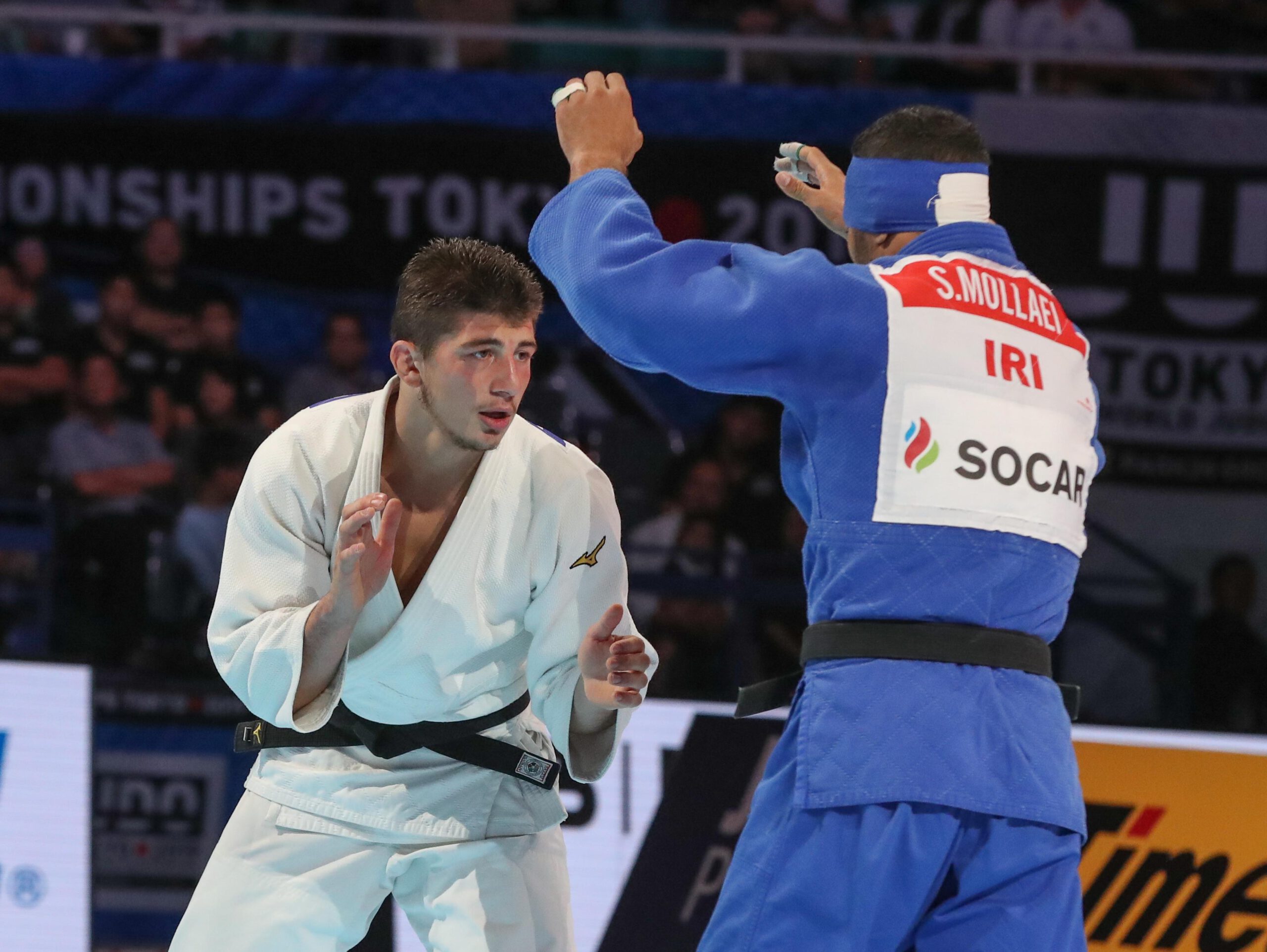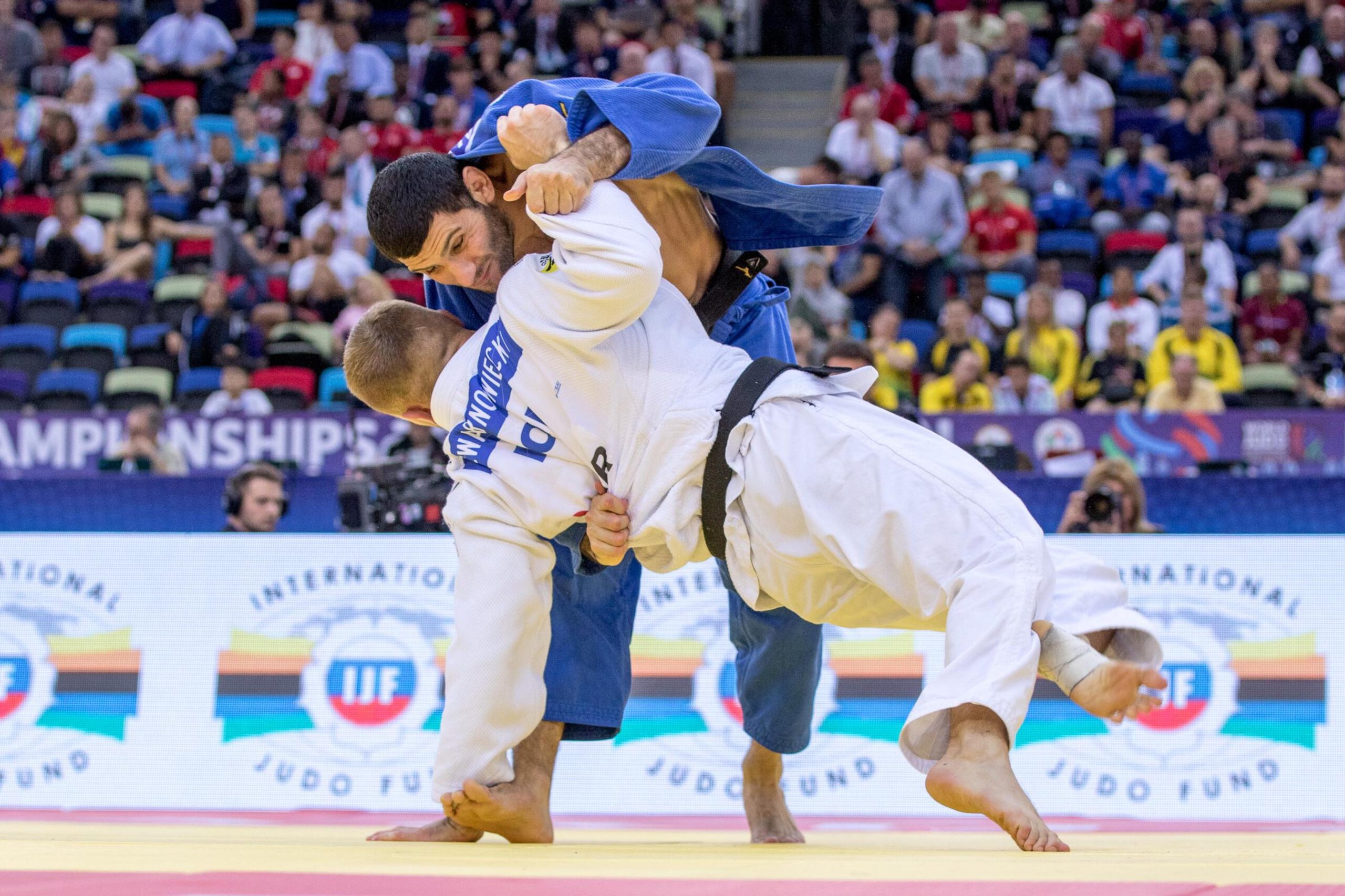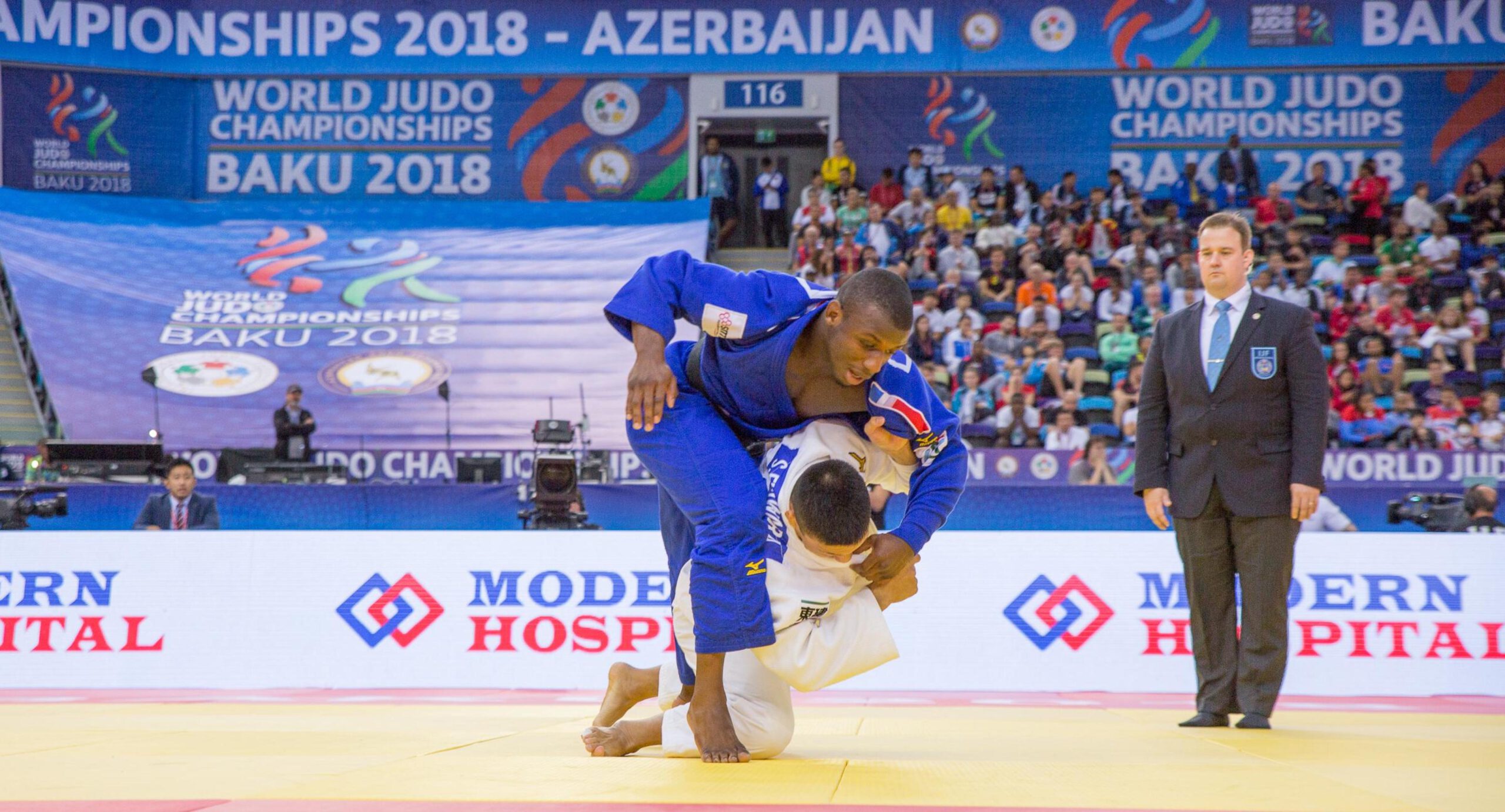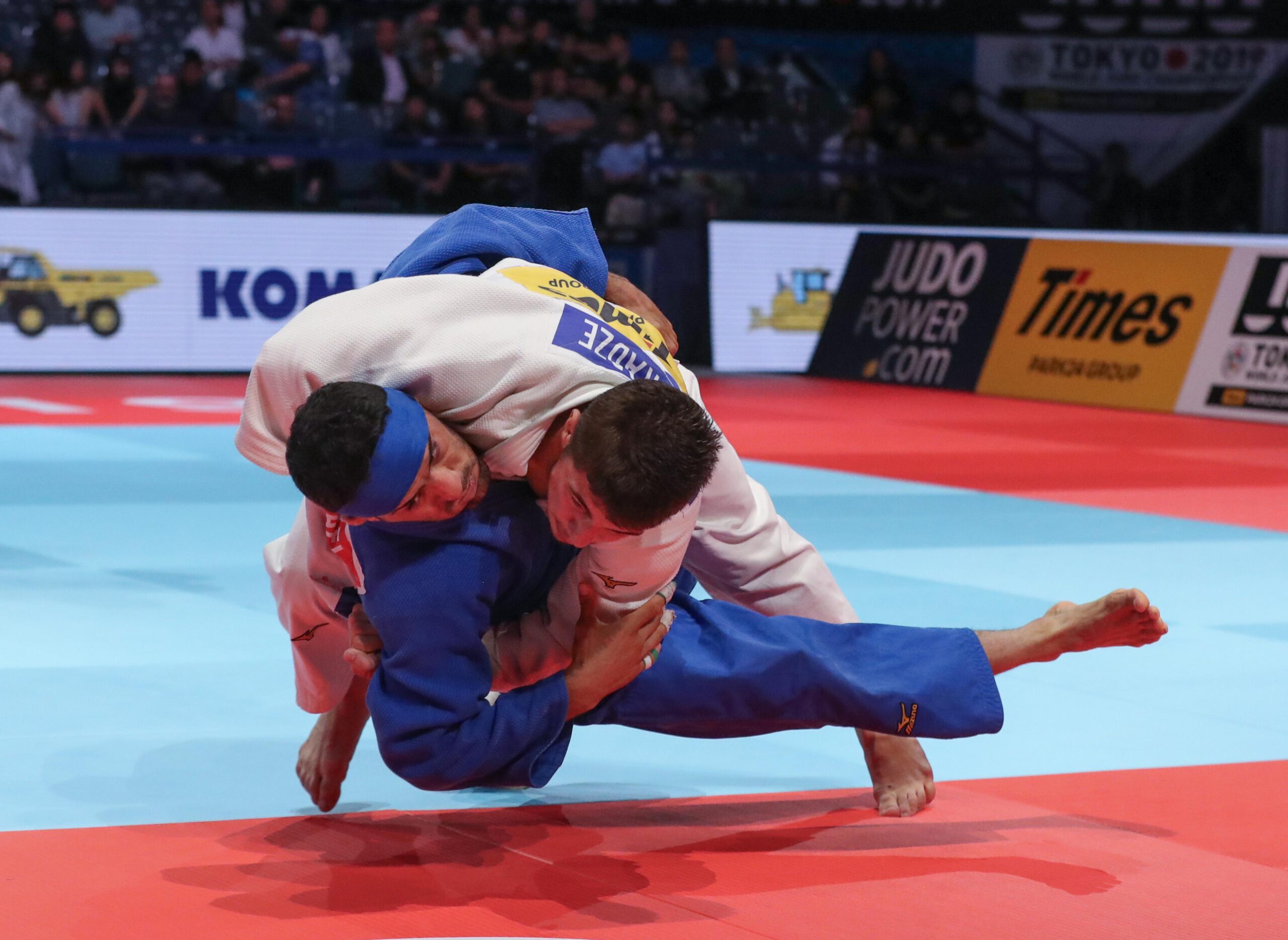 Luka MAISURADZE vs Said MOLLAI (MGL)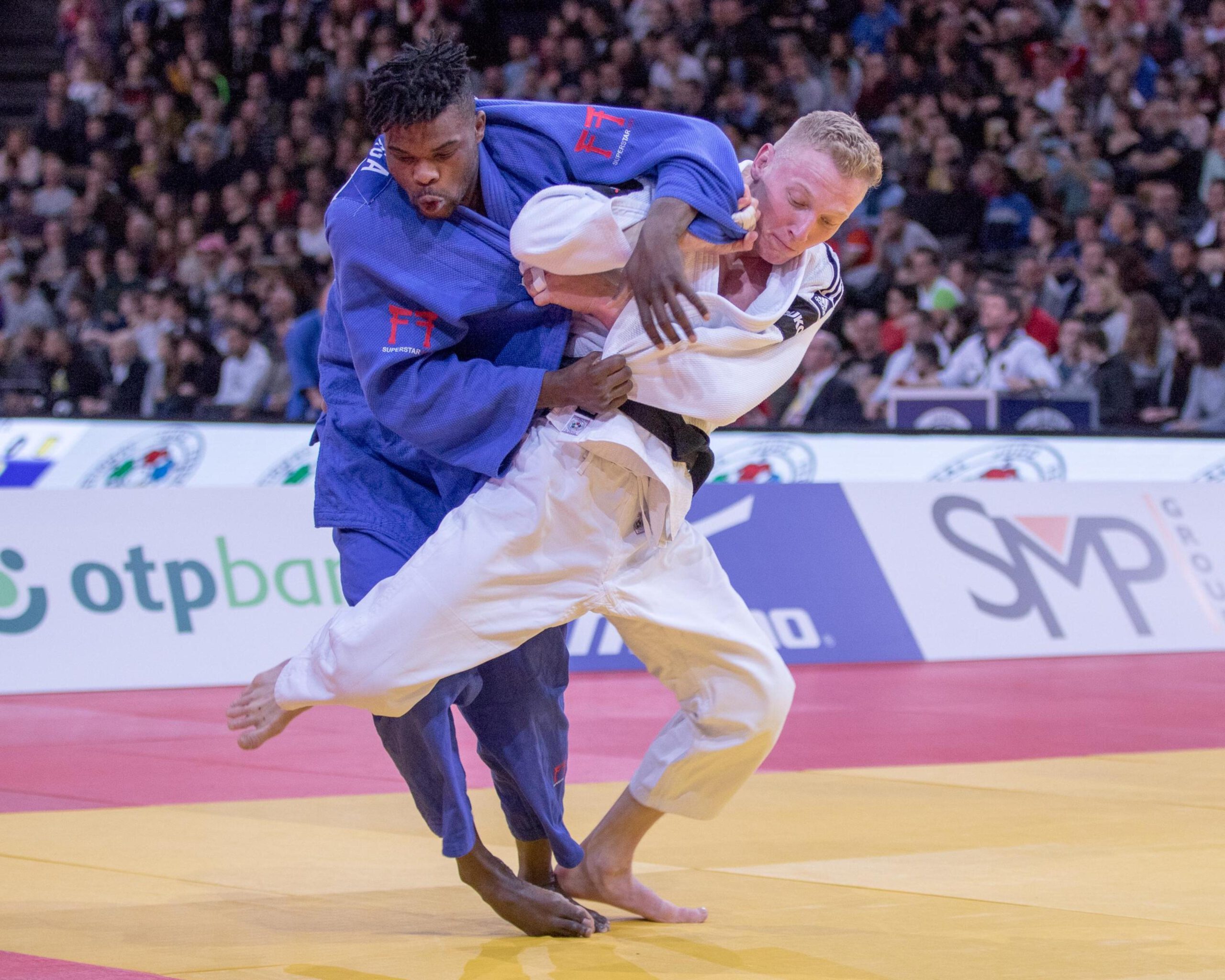 France will look to the exciting 22-year old Alpha Oumar DJALO (FRA) whilst Georgia is in the lucky position of having two high quality youngsters in the top 20 in Tato GRIGALASHVILI Tato (GEO) and 2019 world bronze medal winner Luka MAISURADZE Luka (GEO). It would be difficult to ignore Antoine VALOIS-FORTIER who has three world medals but for whom the top prize has as yet proved elusive. That prize may yet be grasped by one of four from Dominic RESSEL (GER), 2018 world bronze medalist Vedat ALBAYRAK (TUR), Frank DE WIT (NED) who won the junior world championships in 2015, or lastly Casse who himself was junior world champion in 2017 and runner-up in the seniors in 2019 to Muki. Take your pick.
Author: Sheldon Franco Rooks
---