On the second day of competition, EJU went about seeking the opinions of coaches and staff alike, predicting who would become world champion of the -52kg and -66kg categories. 
First up was Japanese legend, double Olympic medallist, ONO Shohei. The favourite may have been ABE Hifumi for the gold, given his three previous titles, however Ono was in favour of MARUYAMA Joshiro. He explained that Maruyama is his junior, they are from the same university and this is a special relationship for the Japanese judoka. In Japanese terms, this is a Senpai-Kohai relationship, which is embedded in their culture, whether it be in school, clubs or even business.
Given that Ono is the more senior of the two, he is the 'Senpai' and Maruyama assumes the role of 'Kohai', with Ono offering counsel and guidance to his Kohai, in turn he receives gratitude, loyalty and respect. With this, they have developed a very special bond.
As was anticipated in this category, an all-Japan final came to be and Abe secured his fourth gold alongside sister Uta with the same tally of titles. Though disappointing for Maruyama, his family were here, including his child who also made it on the tatami of the World Judo Championships Doha 2023 with their father's Senpai.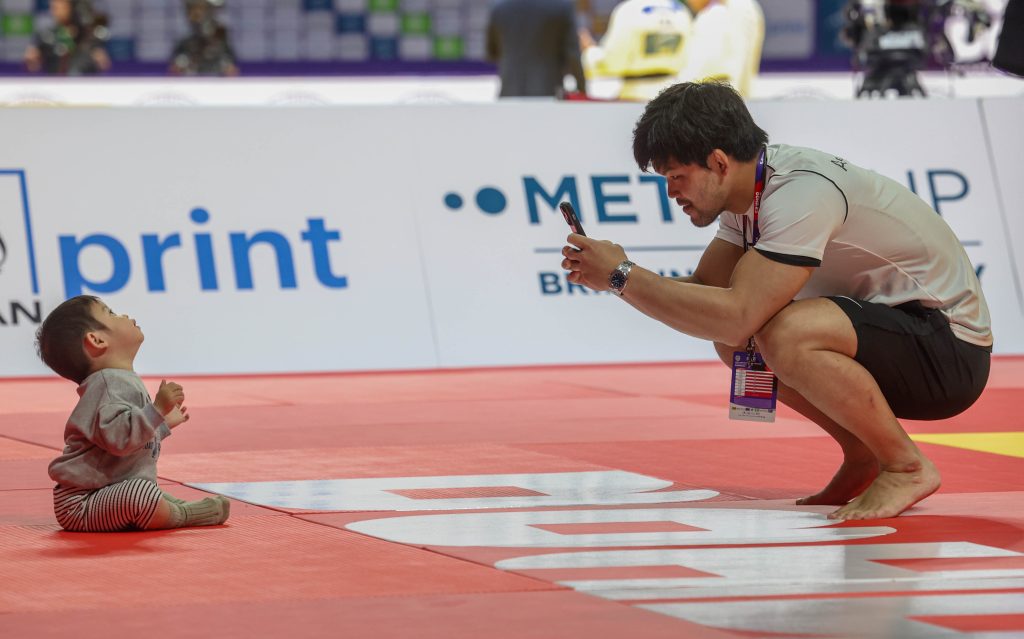 Ono of course is now only here in a coaching capacity, having formally announced his retirement from competitive judo on the 7th of March this year, though it was suggested in December 2022 that this could be case as he did not compete in the Tokyo Grand Slam. During his statement, he explained,
Having experienced winning two straight Olympics at the Olympic Games Tokyo 2020, there was no other competition that could fire me up like that. I'm certain no other experience will surpass it. 
Now the plan is to head overseas to Great Britain for a two-year course as part of the Japanese Olympic Committee's programme for coaches. Already Great Britain have been fortunate enough to have INOUE Kosei and EBINUMA Masashi. TANABE Yoko is also currently in Great Britain, based at the University of Wolverhampton's School of Sport, researching coach development. 
I'm going to Europe and hope to return home with the same joy for judo, I'll keep learning my whole life. My life as a judoka has even more ways to go from here.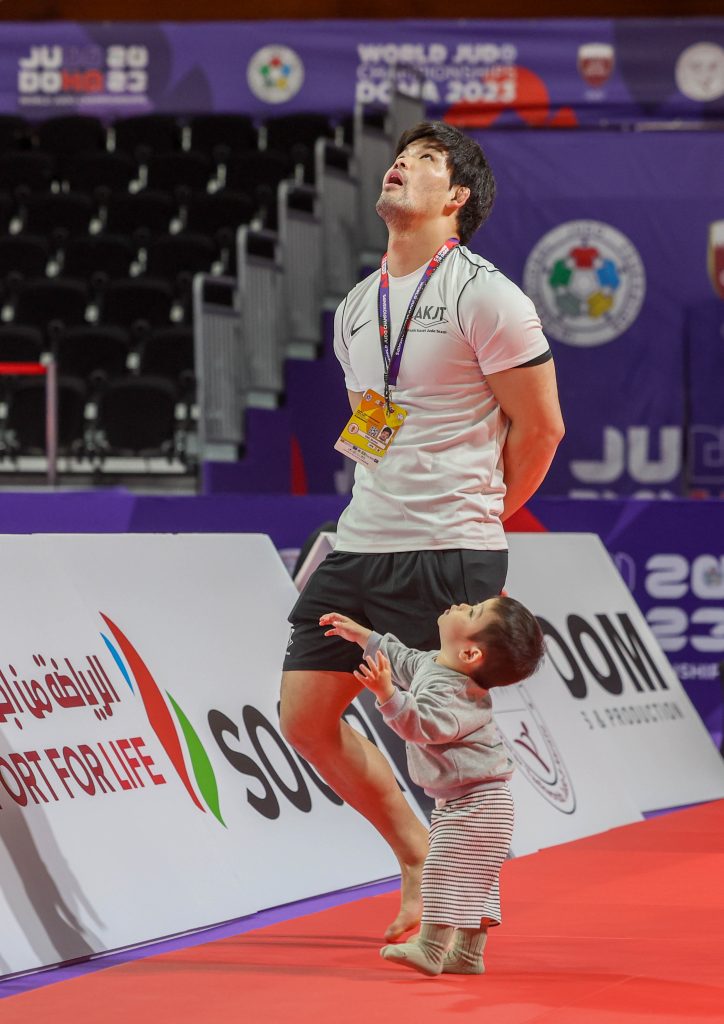 Author: Thea Cowen
---