The first day of the Paris Grand Slam 2023 was filled with beautiful moments, many of which came for the French team. With two gold medals going to the women, Blandine PONT and Priscilla GNETO, it wasn't difficult to look for them.
Gneto in the -57kg category had some very difficult adversaries throughout the day but in her semi final was faced with Telma MONTEIRO (POR).
What a fight! It was a beautiful moment, we've known each other a long time, I even watched her when I was younger and she is a champion you know, she fights hard, a good judoka. We haven't fought a lot together, but when we have it is always hard and you know as a judoka we want these hard fights and today was my moment.
The 31 year-old has claimed an impressive five medals in the Paris Grand Slam event, taking her first 12 years ago. However, each time she has settled for the bronze so this year was her first opportunity in the final.
I am happy to win at home because it was always one of my goals to get a gold medal in Paris and I did it! So yes I am very happy. In my mind I felt really ready, just going fight by fight, telling myself that I had to win and acting like each was my last. I really gave all my heart, my body, everything to win. I was in good shape and I just felt like I couldn't lose, it isn't every day you feel like this, so great. 
Defeating current European champion, Timna NELSON LEVY (ISR) and Monteiro proved that she was on her A-game, and then she had the former world champion from Canada, Jessica KLIMKAIT.
I talked with my coach before the final, we knew she [Klimkait] would attack a lot so I needed to use my kumikata and when I had my grip to keep her fixed. I was thinking of this the whole fight and the gripping was aggressive, she is very physical so I just needed to keep my mind on that throughout.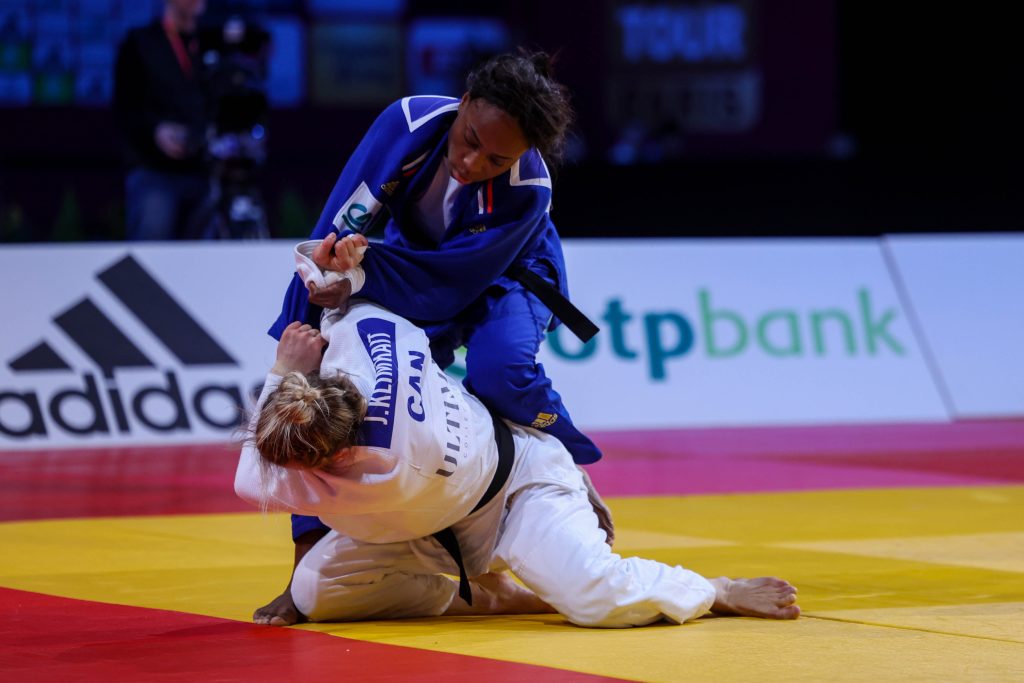 The 'beautiful moments' weren't just taking place on the tatami of course, but the French crowd delivered on their promise of being the best, the support and atmosphere they create for their athletes is unrivalled.
Paris is the best, to compete here is just amazing, we have our families, our clubs are in here, it is very special. Sometimes we are doing events with the clubs and we meet these children so when they come to watch, they already know us and we are happy to fight with them behind us, when they are happy, we are happy. 

I was never one of these children, I actually started judo when I was eleven years old. The first time I came to the Paris Grand Slam it was to fight! My family and city is in Corsica so it is far away and we have to take flights. 
It seems rather likely that some of these children will be future competitors, but what of the younger generation already making their mark?
Especially at this time we are seeing a lot of younger athletes coming through, winning and doing great judo, we have a good team so we know that when we go out in competition we don't have the choice to lose, it is complicated for us but it is a good motivation for us to win. With it comes a lot of stress but we are happy to see these younger ones, and today, Blandine Pont, I am so happy for her because she had a difficult start in competition dealing with losses. Then today she won the gold in Paris, it is so incredible and wonderful, it is really nice because after us we know we have another strong generation to come.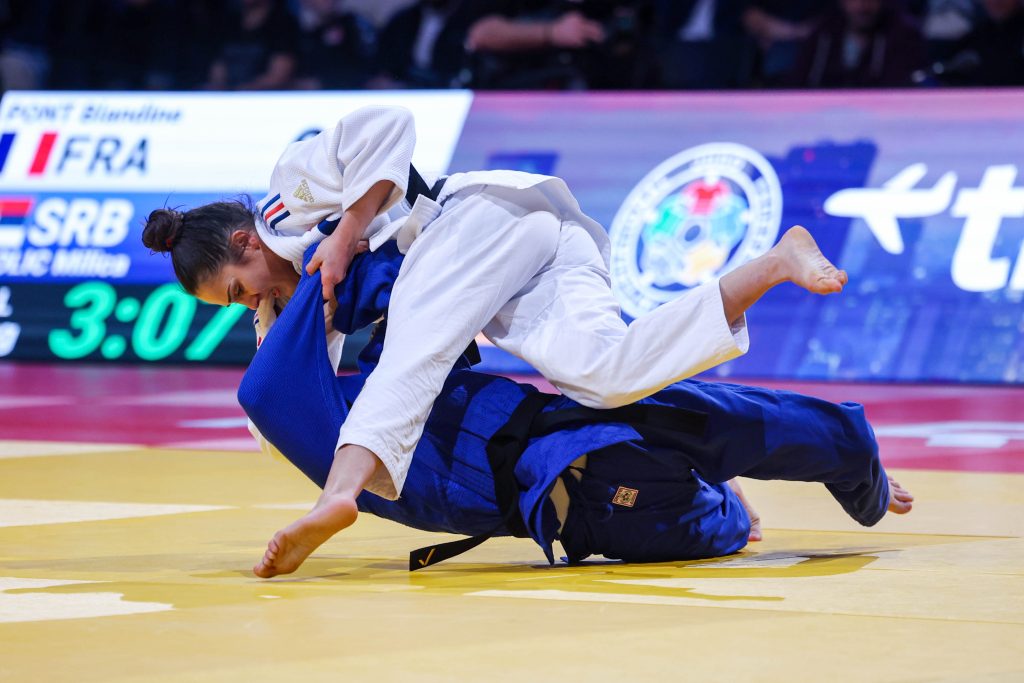 Judoka
Author: Thea Cowen
---