The fourth day of the Suzuki World Judo Championships in Budapest saw Alexander WIECZERZAK (GER), and Clarisse AGBEGNENOU (FRA) win World titles in their respective weight divisions (-81kgs, and -63kgs). Along with their gold medals that have earned the right to wear the coveted red back patch for the next 12 months.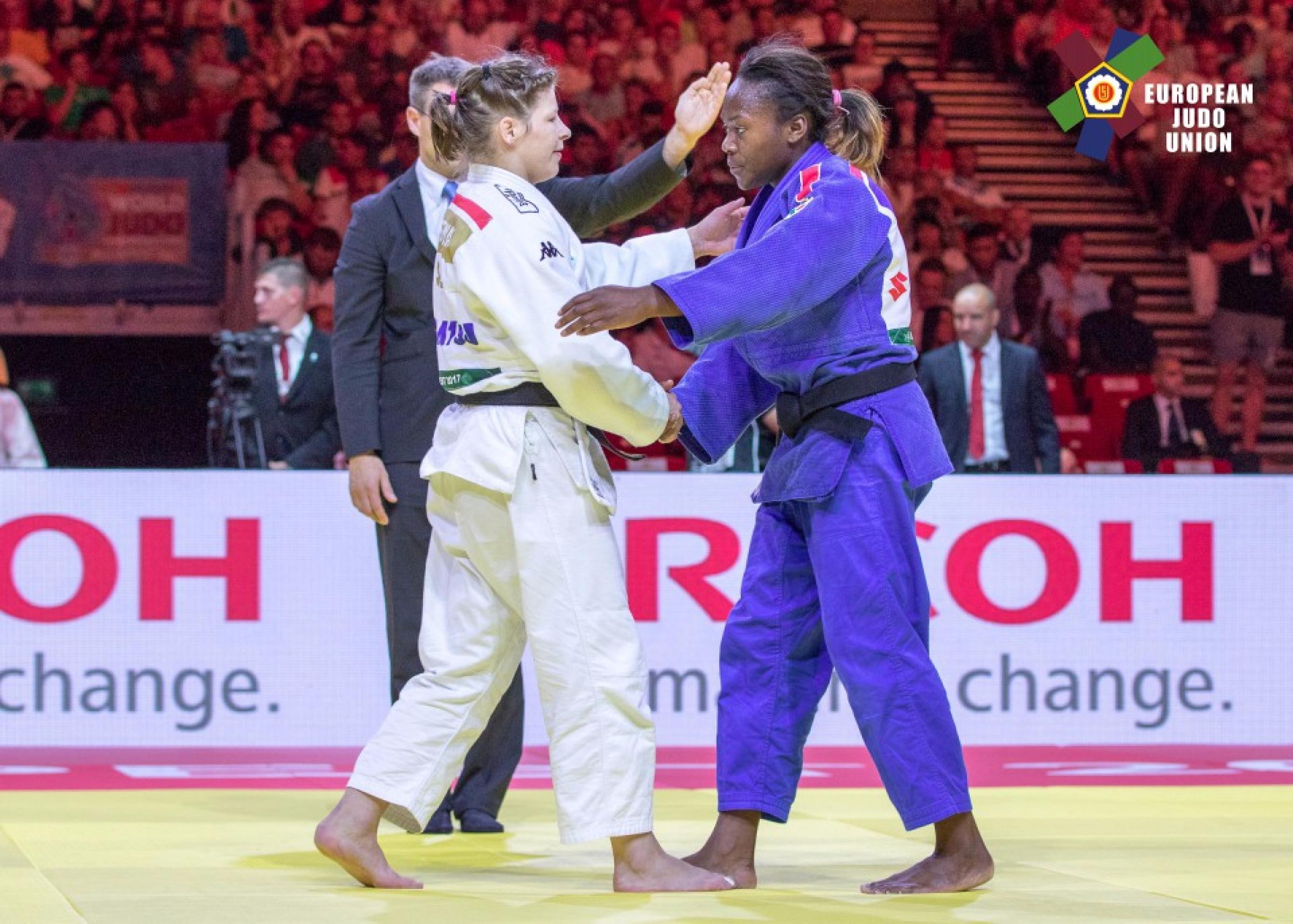 Agbegnenou won her first World title in 2014. Today, she showed an incredible force against every single one of her opponents. The final brought about yet another meeting for the French fighter with current Olympic and 2015 World Champion, Tina TRSTENJAK (SLO). The Slovenian judoka had beaten Agbegnenou in their last four encounters. However, today was a day of alterations and Agbegnenou made the necessary adjustements. Although, Trstenjak came into the contest with an injured foot, Agbegnenou was so clearly the most hungry athlete in the arena that even had Trstenjak been fully fit (and possibly aided by having a third leg) the outcome would have been the same. Three tactical errors from Trstenjak resulted in three penalties that led to Agbegnenou being handed the contest and her second world title of the -63 kg category.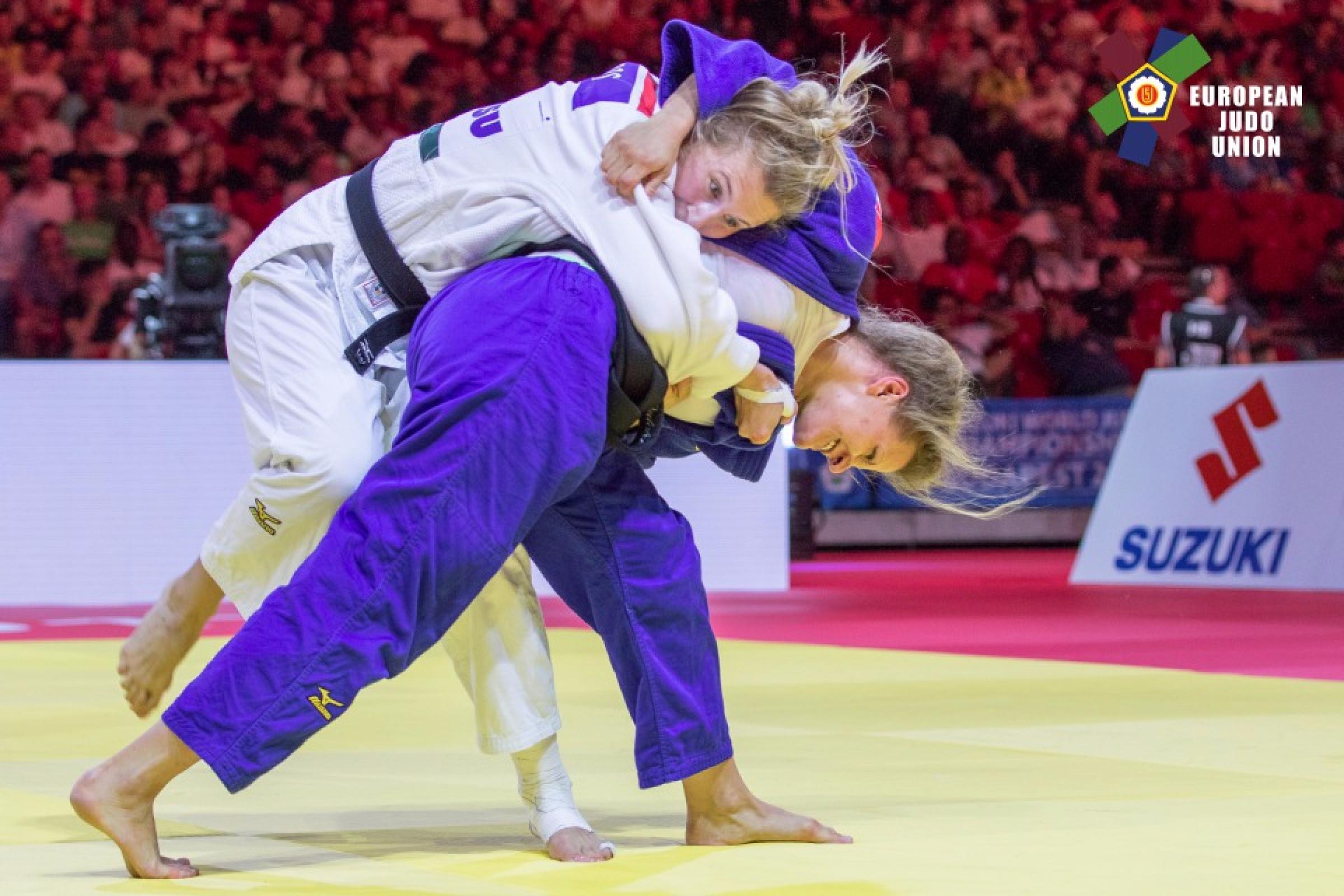 Agata OZDOBA (POL) shocked the world and herself with an incredible performance winning bronze in the -63 kg category. During her medal match, she overcome former European Champion, Martyna TRAJDOS (GER).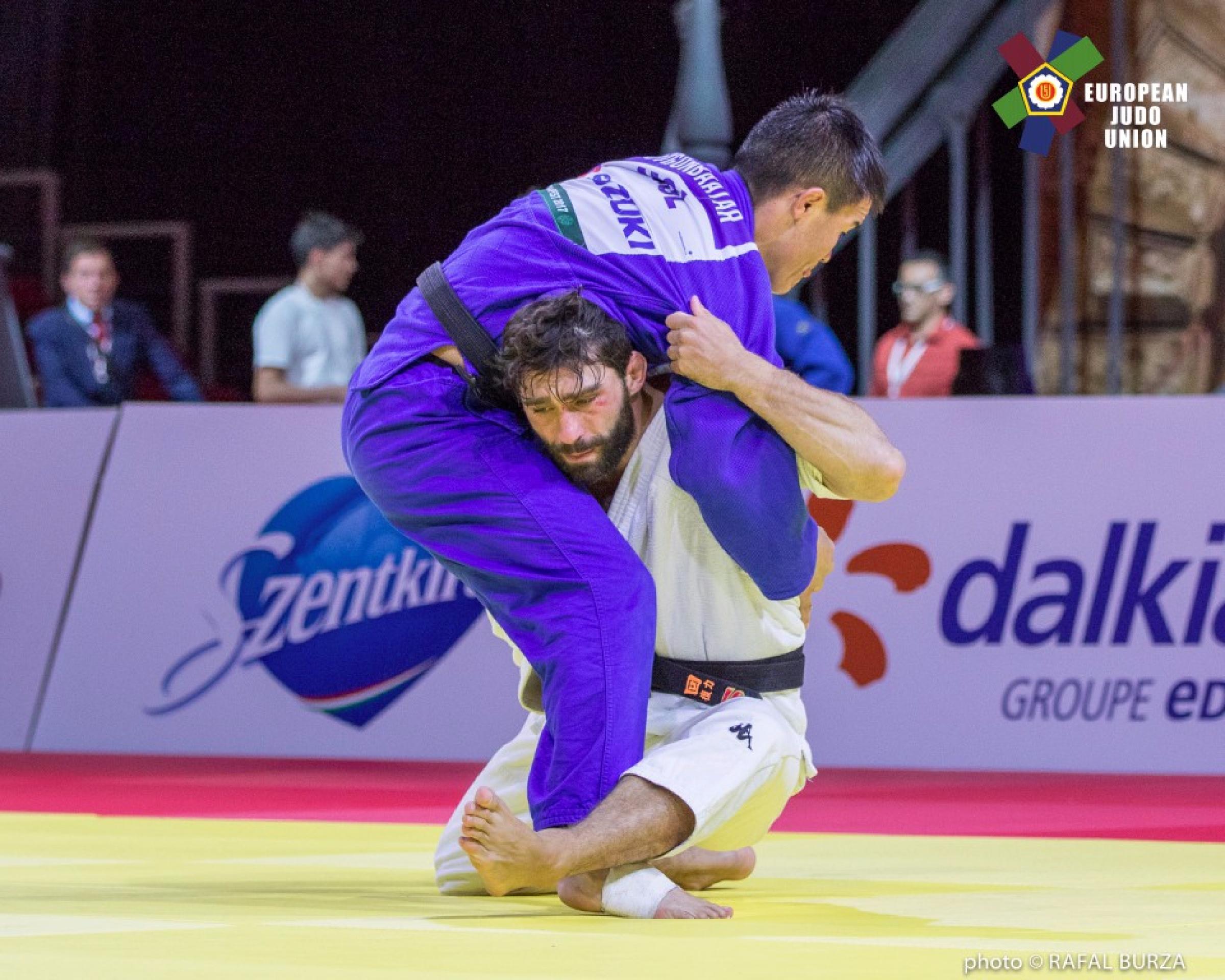 There was even a bigger shock in the -81kg category when Alexander WIECZERZAK (who began his day being listed as 124 on the World ranking) first overcame Olympic and World medallist, Antoine VALOIS-FORTIER (CAN). Following that, he threw current European Champion, Alan KHUBETSOV (RUS) three times, and if that wasn't enough he dazed reigning Olympic Champion, Khasan KHALMURZAEV (RUS) to book his spot in the final. A well-timed shime waza against Matteo MARCONCINI (ITA) helped Wieczerzak to win Germany's first World title since 2003 when, in the same weight category, Florian Wanner took gold.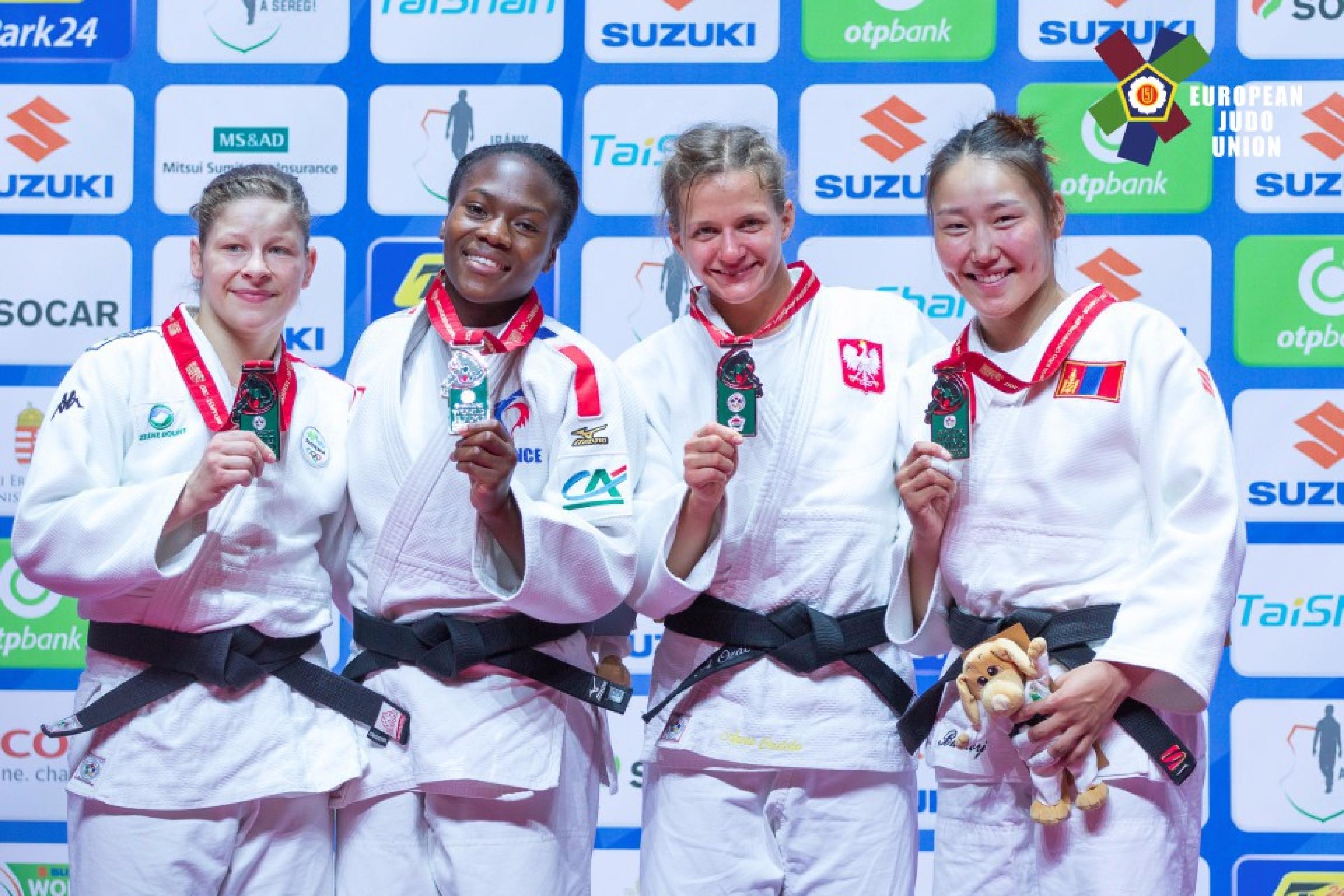 Podium -63 kg 1. AGBEGNENOU, Clarisse (FRA) 2. TRSTENJAK, Tina (SLO) 3. OZDOBA, Agata (POL) 3. BALDORJ, Mungunchimeg (MGL) – Rafal Burza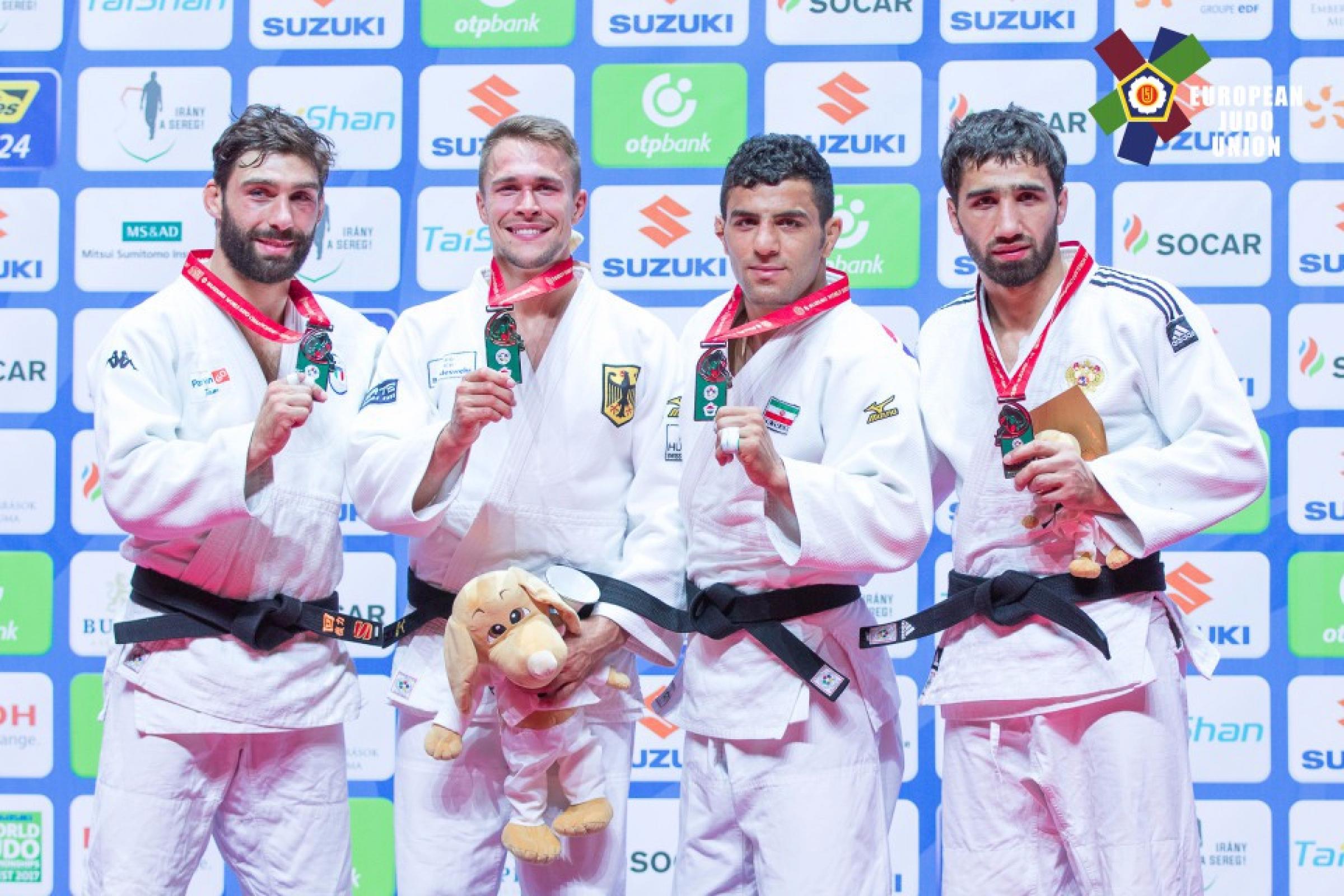 Podium -81 kg 1. WIECZERZAK, Alexander (GER) 2. MARCONCINI, Matteo (ITA) 3. MOLLAEI, Saeid (IRI) 3. KHALMURZAEV, Khasan (RUS) – Rafal Burza
Olympic Champion, Khasan KHALMURZAEV (RUS) finished in third place at his first outing at a senior World Championships.
---
Video Interviews
---
Judoka
---