One of the series of the Senior European Judo Cup took place in Bratislava. The tournament presented opportunities for 212 judokas from 23 countries (143 men, 69 women).
This is already the third edition of the tournament with increasing quality as evidenced by the number of participants of judokas and their ranking. For example, double world champion, Majlinda Kelmendi from Kosovo was amongst the draw sheet in the -52kg category.
The weekend, however, shown progressive moves for Matej Poliak (SVK) who was convinced about his qualities and rising form after he won his first Senior European Cup in the -66kg category. Poliak has already achieved several good results amongst the seniors this year. He placed fifth at the European Cup in Sarajevo, whilst in Uster he finished in top seven. The Slovakian Judoka made is debut in Bratislava after winning bronze at the European Cup.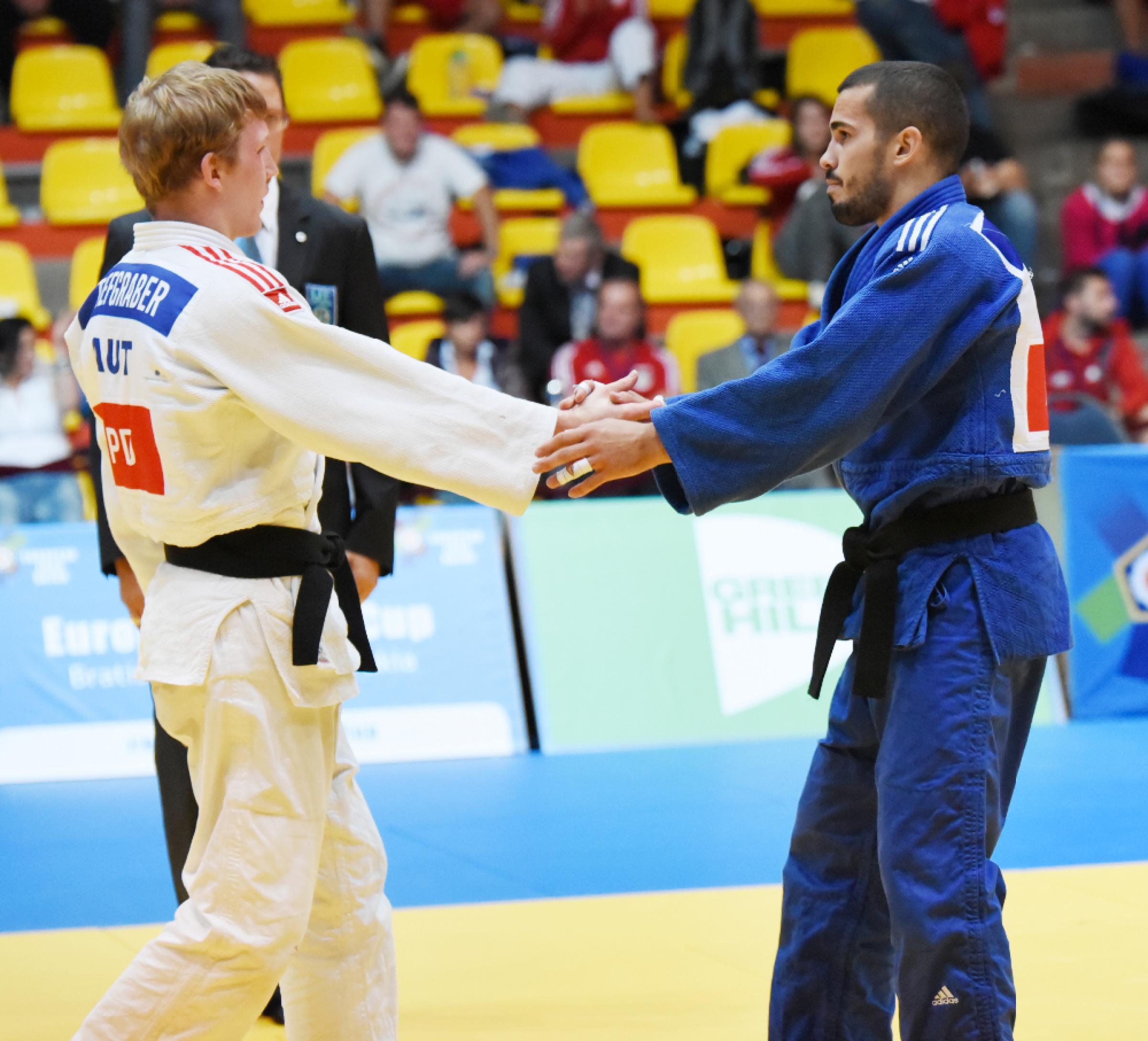 "At the start, I felt pressure in front of the home crowd", Matej says. "But after the second close victory I relaxed and I believed that I would not disappoint fans of Slovakian Judo. I placed third in Bratislava last year and I secretly dreamed of a victory here in Bratislava", he added. Of course, Poliak was the highest seeded in Bratislava and the coach, Jozef Krnáč, Olympic medalist of 2004 Athens, was satisfied with the draw. "I believed Matej, because this year his form has been increasing. He is fighter but he has to be able concentration on the tatami. He had a lot of pressure front of home fans, but after the second match he calmed down and he showed his potential", said Krnáč. Matej won his first match against Gorjanacz (HUN). The second match was very tight too where Matej's opponent was Golus (POL) but the Slovakian Judo ace shown clear path to victory. Matej won all the remaining matches by ippon. After Matej's winning performance, the Slovakian fans erupted in a standing ovation.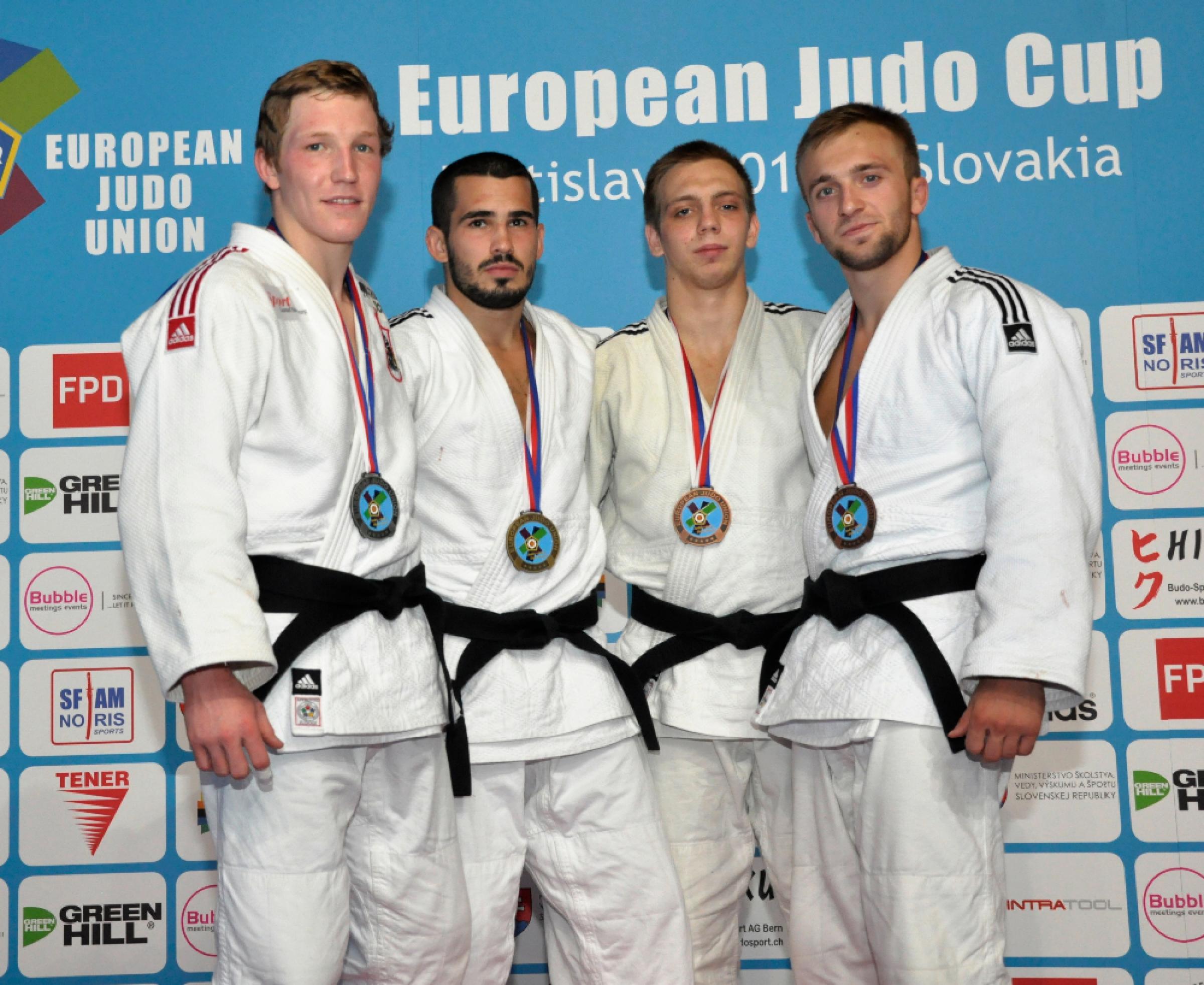 In the final, Poliak met Tiefgraber (AUT) who defeated Plesnik (SLO) and Cziszek (POL). "I don't know Tiefgraber very well. I was calm before the final. After the first exchange I felt calm. The contest was very much going head to head before I scored wazari with goshi-gurumu. Tiefgraber (AUT) had to open the fight. He was extremely dangerous but he made a mistake which I utilized and pinned him down with kaeshi waza for ippon. I felt a great relief and happiness soon after the referee called Ippon", Matej expressed his feelings after the final. Matej Poliak has plans for the near future: "I do not want to talk much about my "secret" plans but a medal at the European Championship U23 in Bratislava in November would be amazing", he concluded.
---