Female in sport is an ongoing topic and when it comes to female in Martial Arts, questions are doubled. Prof. Jigoro Kano, the founder of Judo was also a founder of female Judo. He essentially examined Judo techniques on his wife, Sumako. The experiment of Mr. Kano with familiarizing women to inherent men's activity was successful. The first female competitions were held in 1925 at the Kodokan. Masako Noritomi, who entered Kodokan in May 1925, wrote a popular book called, "Judo For Women" which was republished many times.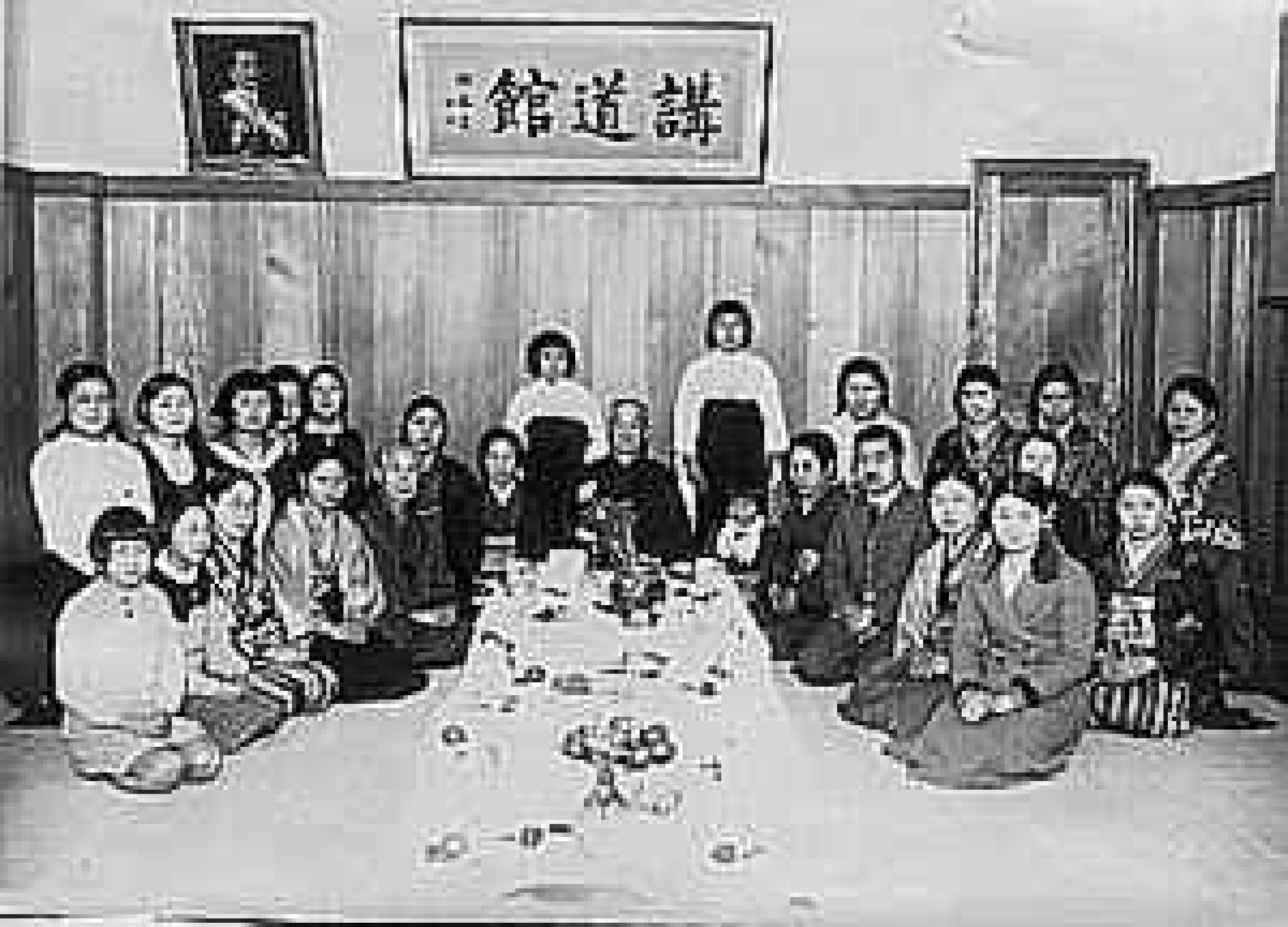 Kano always encourage women to practice Judo and often repeated, "If you want to really understand Judo watch a women's training" (source: Masako Noritomi "Judo For Women). Nonetheless, for a long time, official female Judo Championships were not held in Japan. The first official Olympic Games for Women in Judo was not until Barcelona 1992. Today, it is a fact that there are more male than female participates in judo in general, not only on the mat but outside too. Now, the Women Judo Network is a recently established setup which not only focuses on bringing more female judoka on the mat but also oversees females at different position in judo. What's better? You don't need to be a female to join. This is not a close group, exactly the opposite. Everyone is welcome to join with ideas on how to bring more female into judo at any level and position? Moreover, the European Judo Union welcomes all to take their time to analyse what is happening in each federation in respect to their female frontage.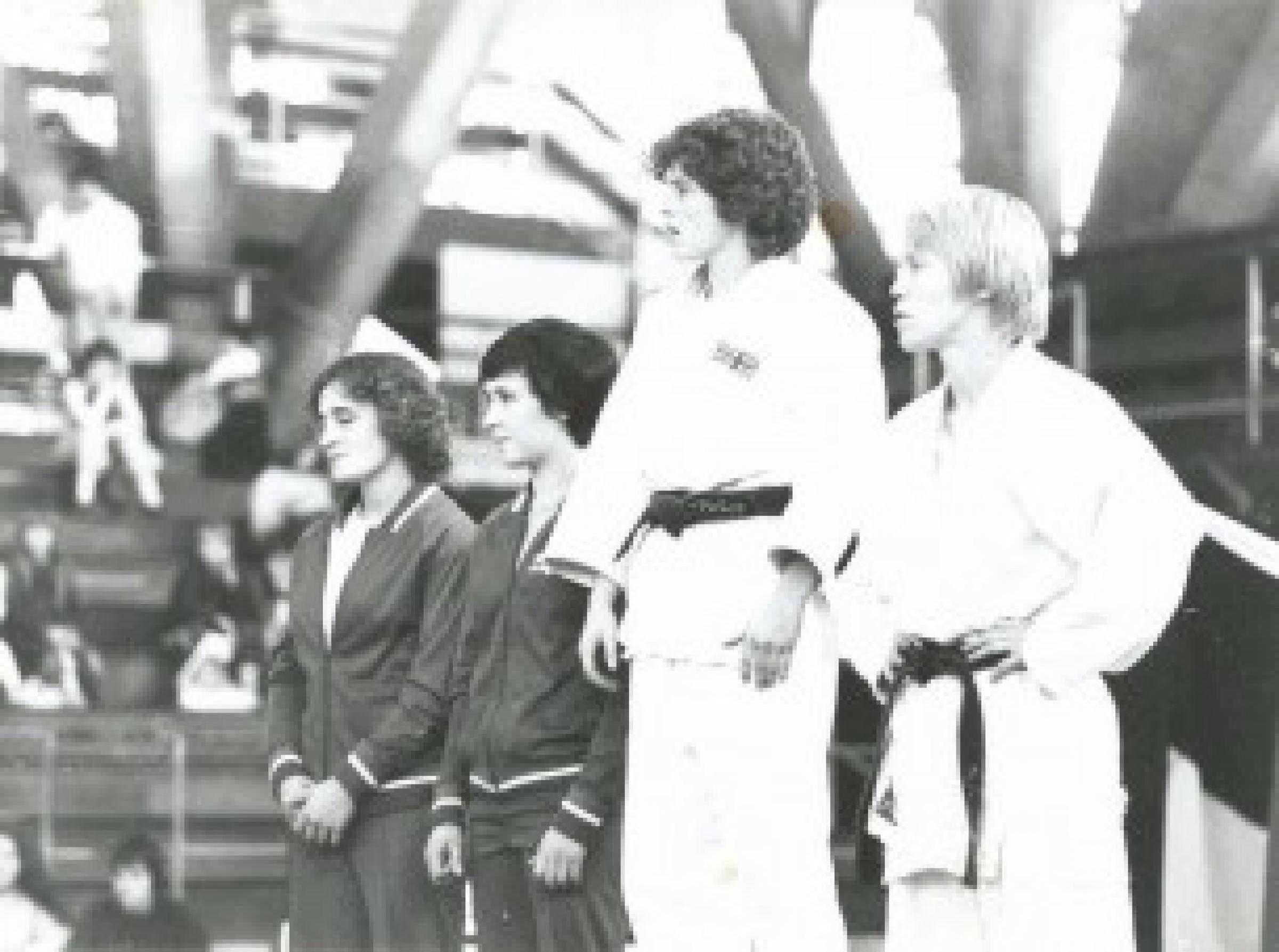 Over the past days, as part of the 2018 Judo Festival, a Women Judo Network meeting was in place where individuals from all over the World took place in the discussion, including male participants. It is very important to highlight that the purpose is not to undermine one gender to another, but to construct a better understanding on the number of female uptake in judo; study it and to progress forward. Despite several round table discussions, the group also gathered to deliver different presentations and by all means shared some mat time too. The meeting saw the Vice President of European Judo Union, Mrs. Jane Bridge and the President of the Croatian Judo Federation, Mrs. Sanda Čorak, heavily taking part.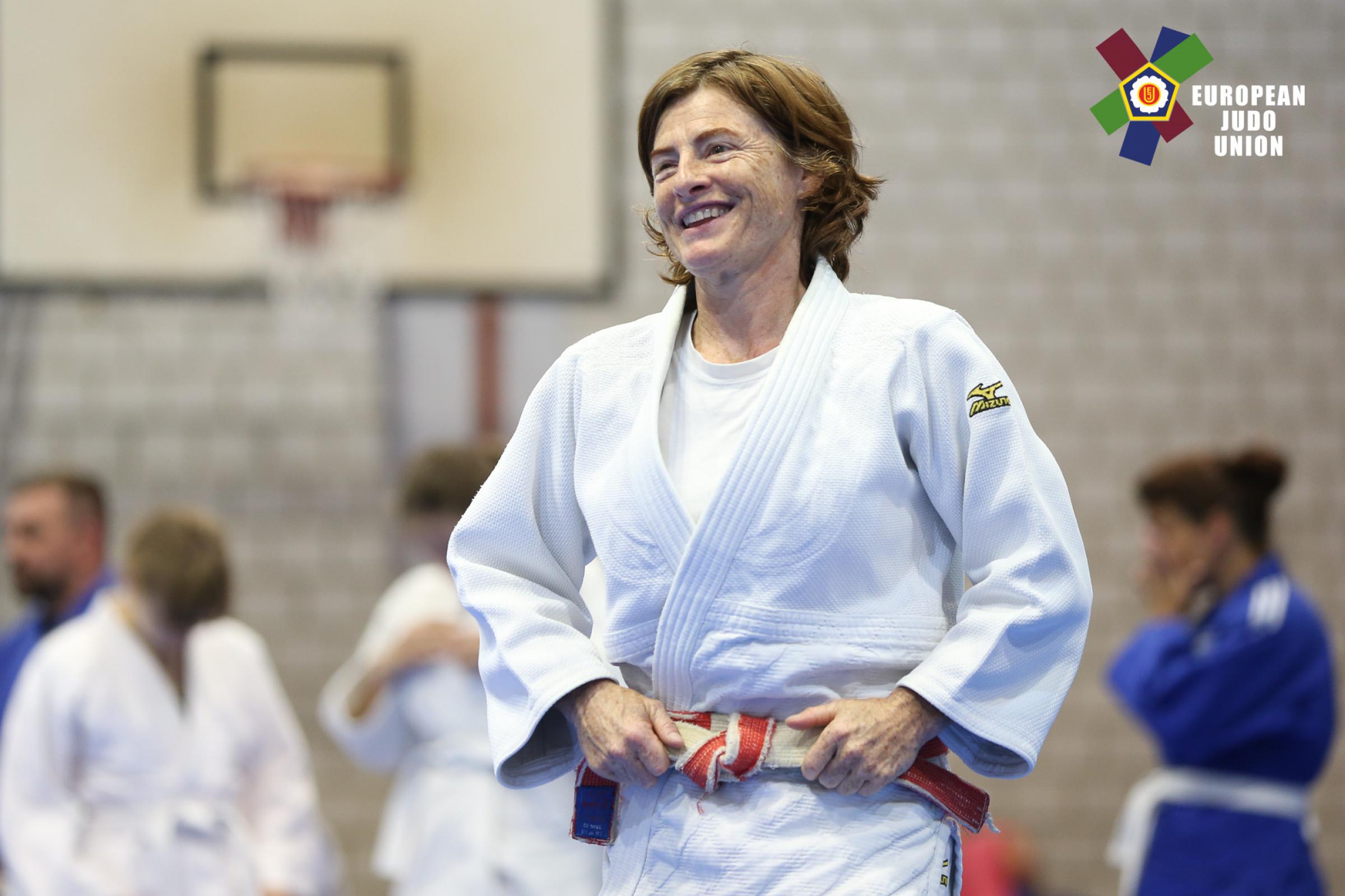 EJU Vice President, Mrs. Bridge began to express her initial thoughts at the round table discussion:
"If I am honest, back in the days I did not think there was an issue and never felt there was a barrier for me as a woman. I always used to do everything just as a person never thought of it as I am a female, and so I should do anything differently. I don't look at myself differently than others. However, I see today, there is a real question to ask and a progress to work on."
"In regards to what I hope as the outcome of this gathering is to meet new people, coming together, and the system will create automatic progressions. We have had great presentations and we are taking new information, exchanging ideas. This is really a great opportunity to meet people, to mark awareness of this network and to existing strains. I believe we have already made a good progress in the past days and that we will continue to advance further."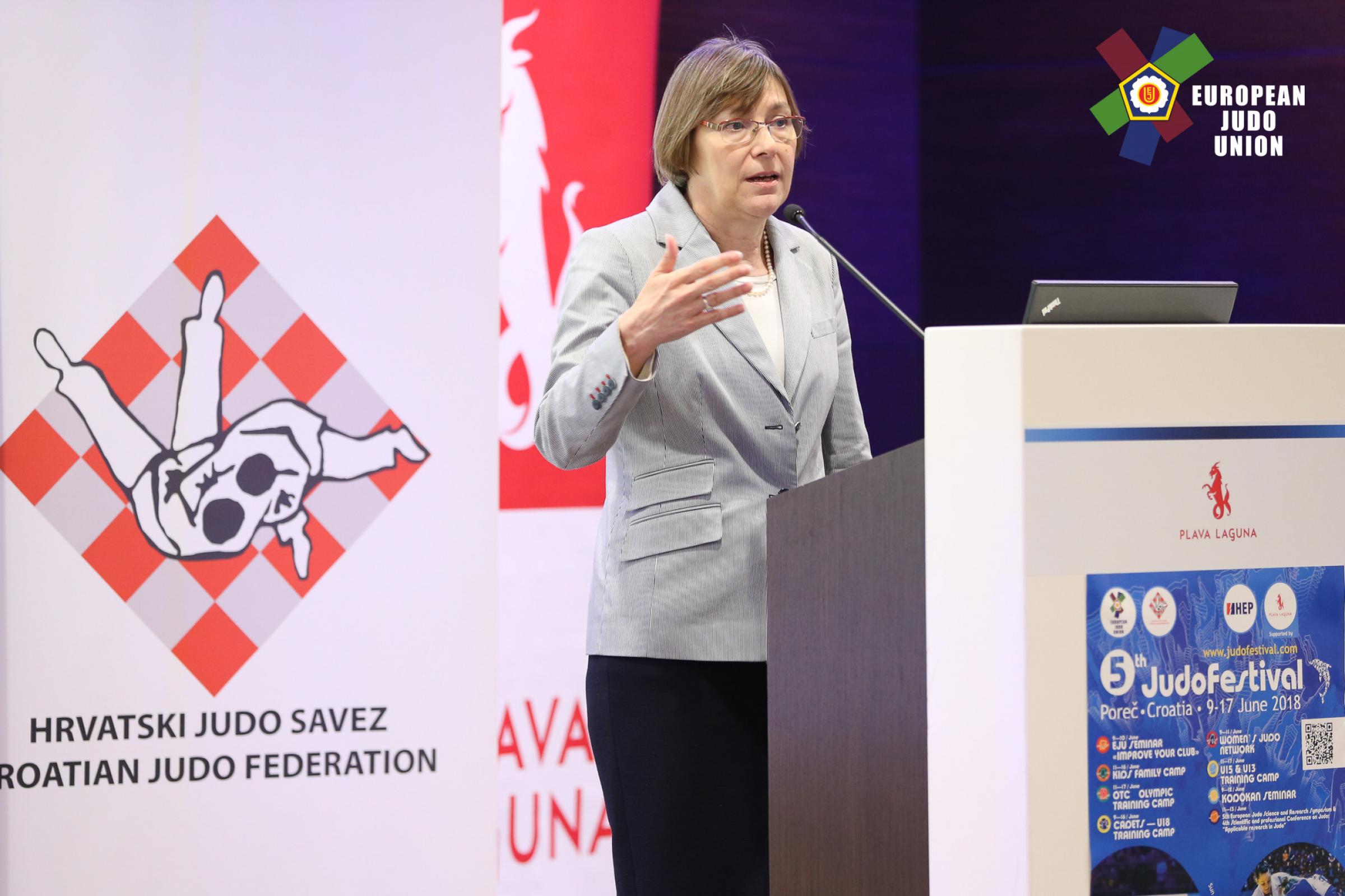 The President of the Croatian Judo Federation, Mrs. Čorak added;
"The idea of the Women Judo Network is to discuss about the activities are taking place in each countries and to analyse what can be done to help to raise the awareness about gender issues in judo, because until now, there are a lot of things we are doing but no real results. This topic also setback of the society, not only sport. However, I believe sport can really be a good example for this and make a change in society. So being here and being part of the network whilst sharing experiences is definitely a good example of judo and what the Women Judo Network can do."
Amongst all attendees, we saw the President of the the Swedish Judo Federation; IJF IT Team member, Elisabetta Fratini; Olympic Bronze medallist, Gevrise Emane sharing their stories as female participants in judo at different area.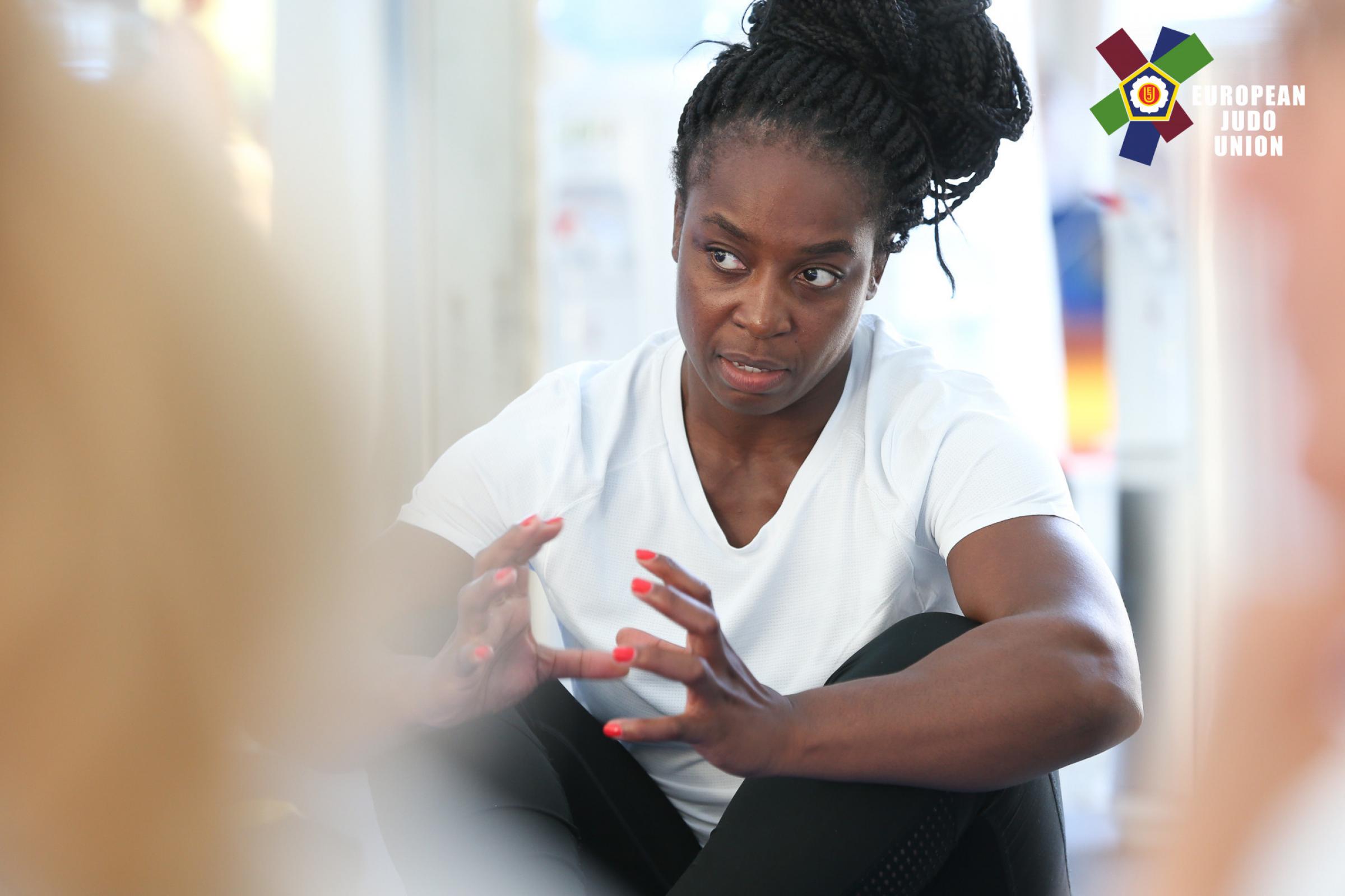 Olympic Bronze medallist, Triple World Champion and 5x European Champion, Gevrise Emane. "I recently retired from competitive Judo and now I am working with the French Cadet male team. I am actually the first female to become a coach for a male team in France. But what is important is that I am not only teaching them how to throw or win a judo contest but also preparing them for a professional life. We are working on management skills around their studies, trainings and whatever else is that they need to juggle around with. I am also a member of the IJF Judo For Peace project and working towards becoming a valuable member of the 2024 Paris Olympics Organising Committee." – Emanuele Di Feliciantonio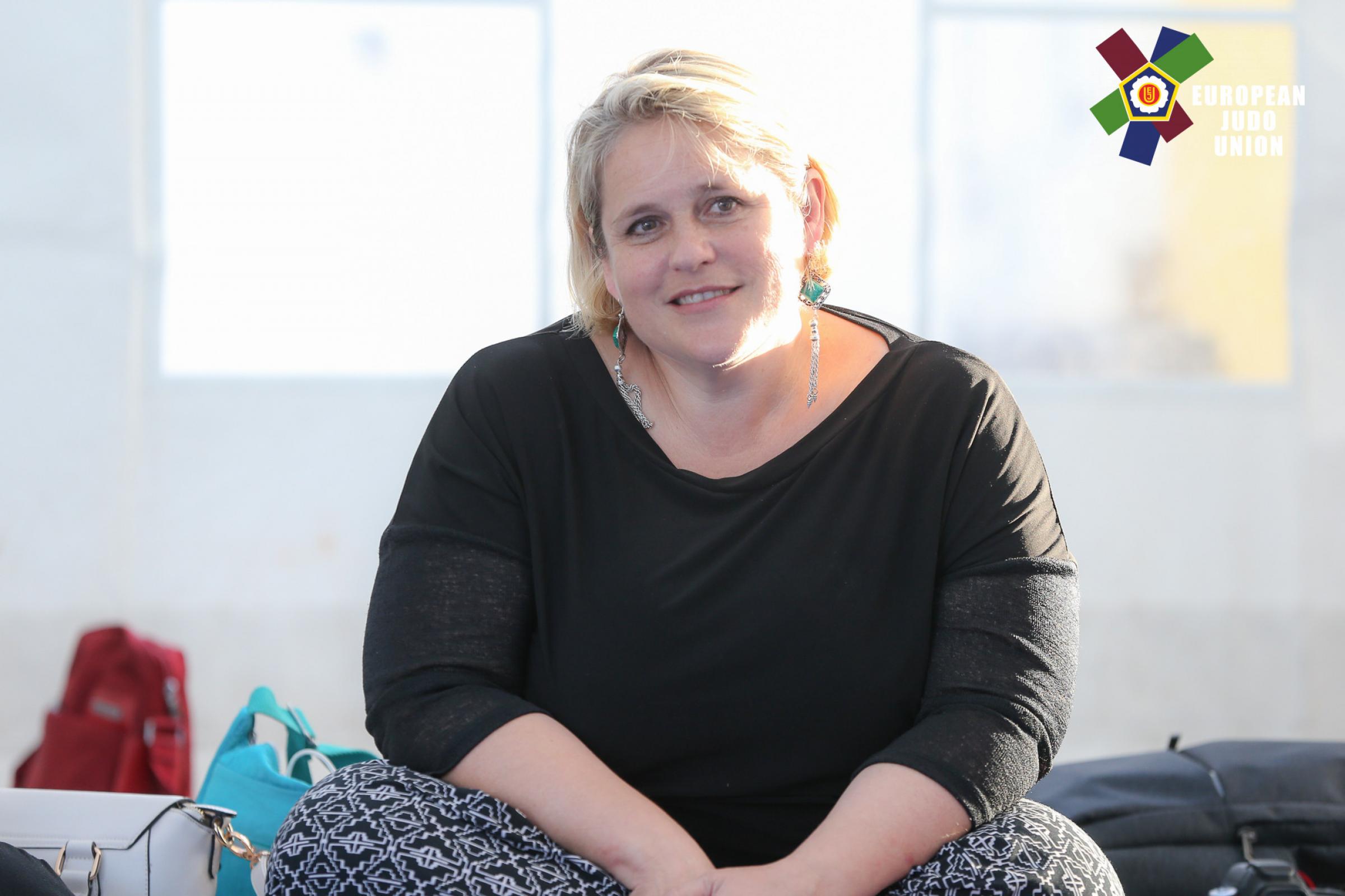 IJF IT Team Member, Elisabetta Fratini, whom many of the athletes refer to as 'mummy' whilst others would call her 'Eli'. "I think as many of us, I also started judo at a small club as a competitor. As an athlete I did not make a big career. I believe, all of us aims to be at the Olympic Games in some shape or form. For me, it was my language skills that allowed me to have the opportunity to get into first the EJU then the IJF IT Team. It was certainly not my computer skills at the time that got me the life I am living today and I definitely consider myself lucky as I travel around with my family, my judo family. I am proud to be a prestigious member of the IT Team and I would certainly encourage every ladies out there to take a chance; you never know what is that one thing that will put you into a position you wouldn't imagine of. Like I said, for me, it was my language skills that allowed me to take a once in a lifetime opportunity." – Emanuele Di Feliciantonio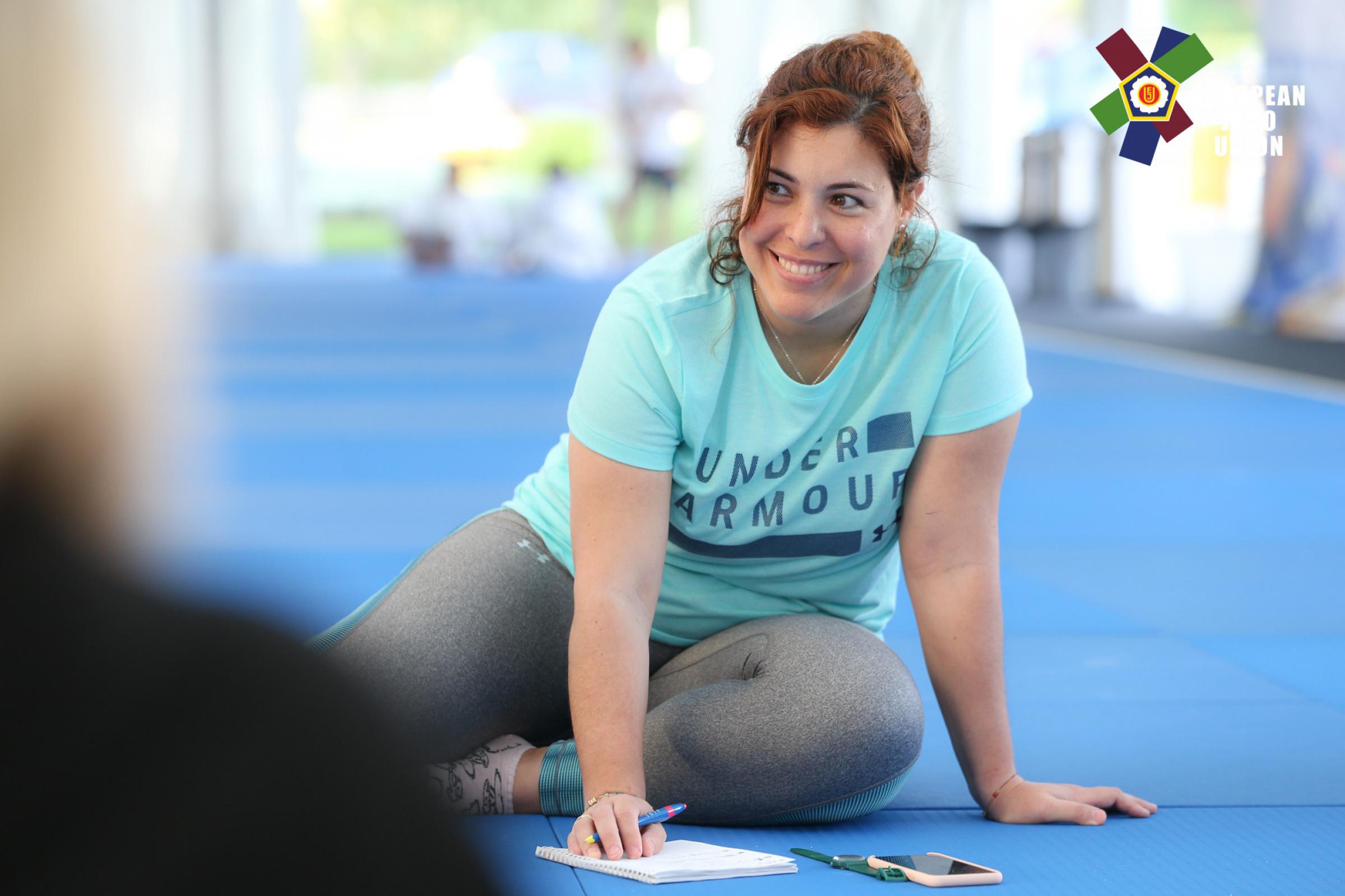 Mrs. Carmen Calvo, Assistance of EJU Vice President – Educational Sector. "I also did judo as a kid and still involved in a bit of coaching too. At my first job in judo, I was actually a driver at one of the tournaments and only by chance I got a job at the EJU, whilst driving one of the key member and ended up having a conversation of my event management skills. I used to work in Tennis with organisation, management and all sorts. I must admit, Eli (Elisabetta Fratini) was my inspiration to get to the Olympic Games and now I can say I have done two of them already." – Emanuele Di Feliciantonio
Administrative General of the Croatian Olympic Committee, Sandra Buric also attended at the Women Judo Network. – Emanuele Di Feliciantonio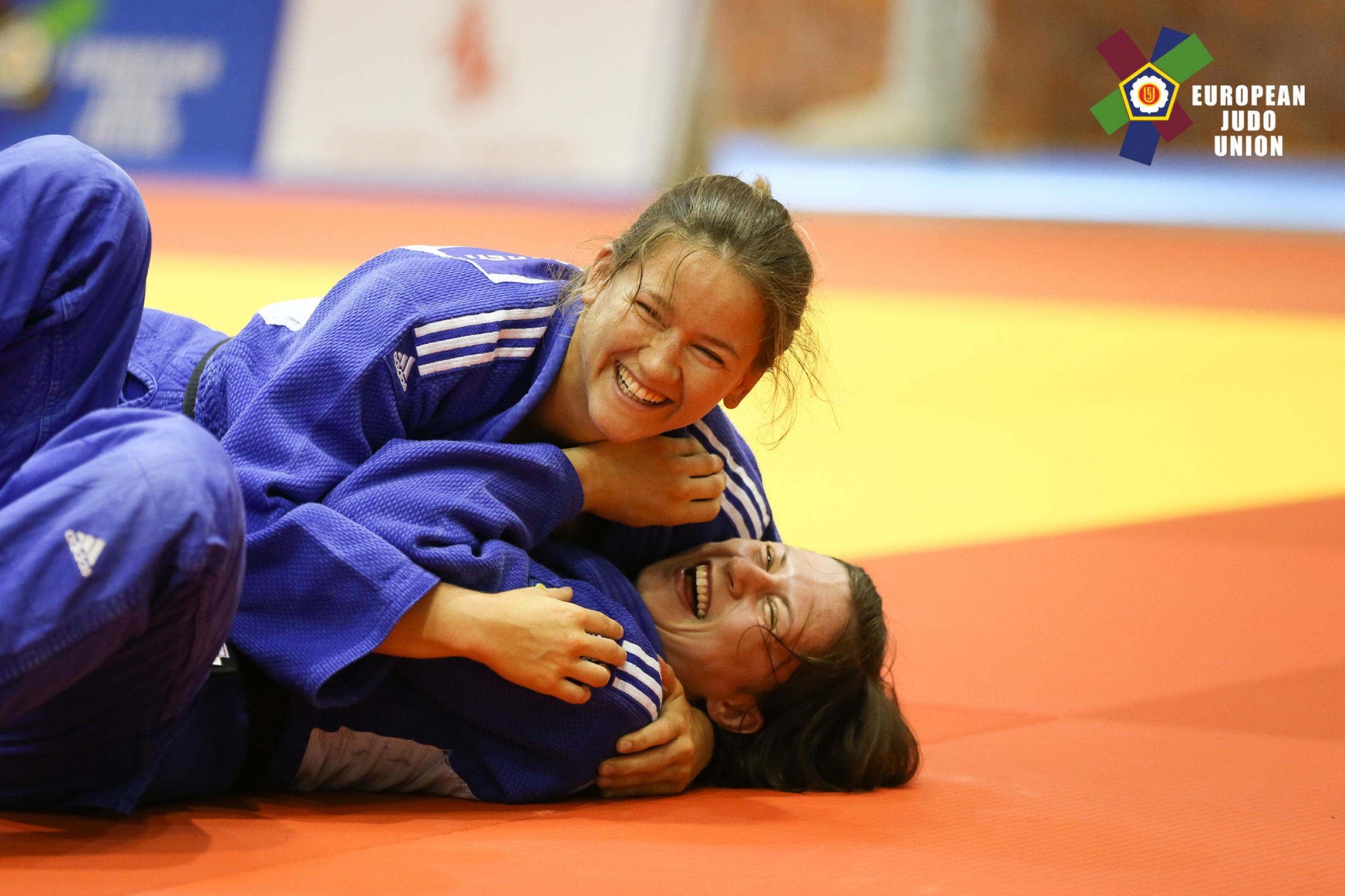 Kathrin Unterwurzacher of Austria gave us a little smile during the Olympic Training Camp Porec 2018. – Emanuele Di Feliciantonio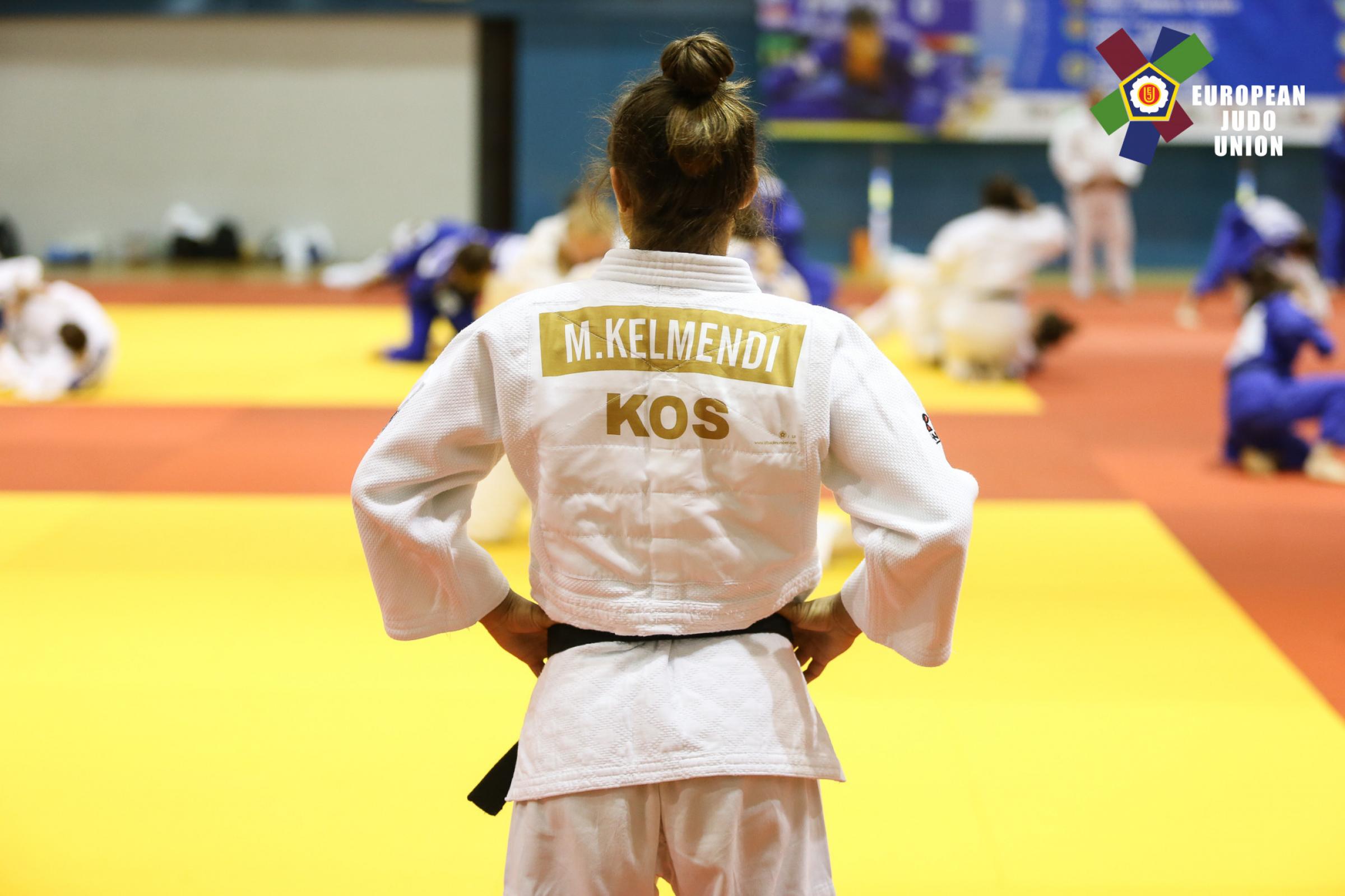 Olympic Champion, Majlinda Kelmendi at the Olympic Training Camp Porec 2018. – Emanuele Di Feliciantonio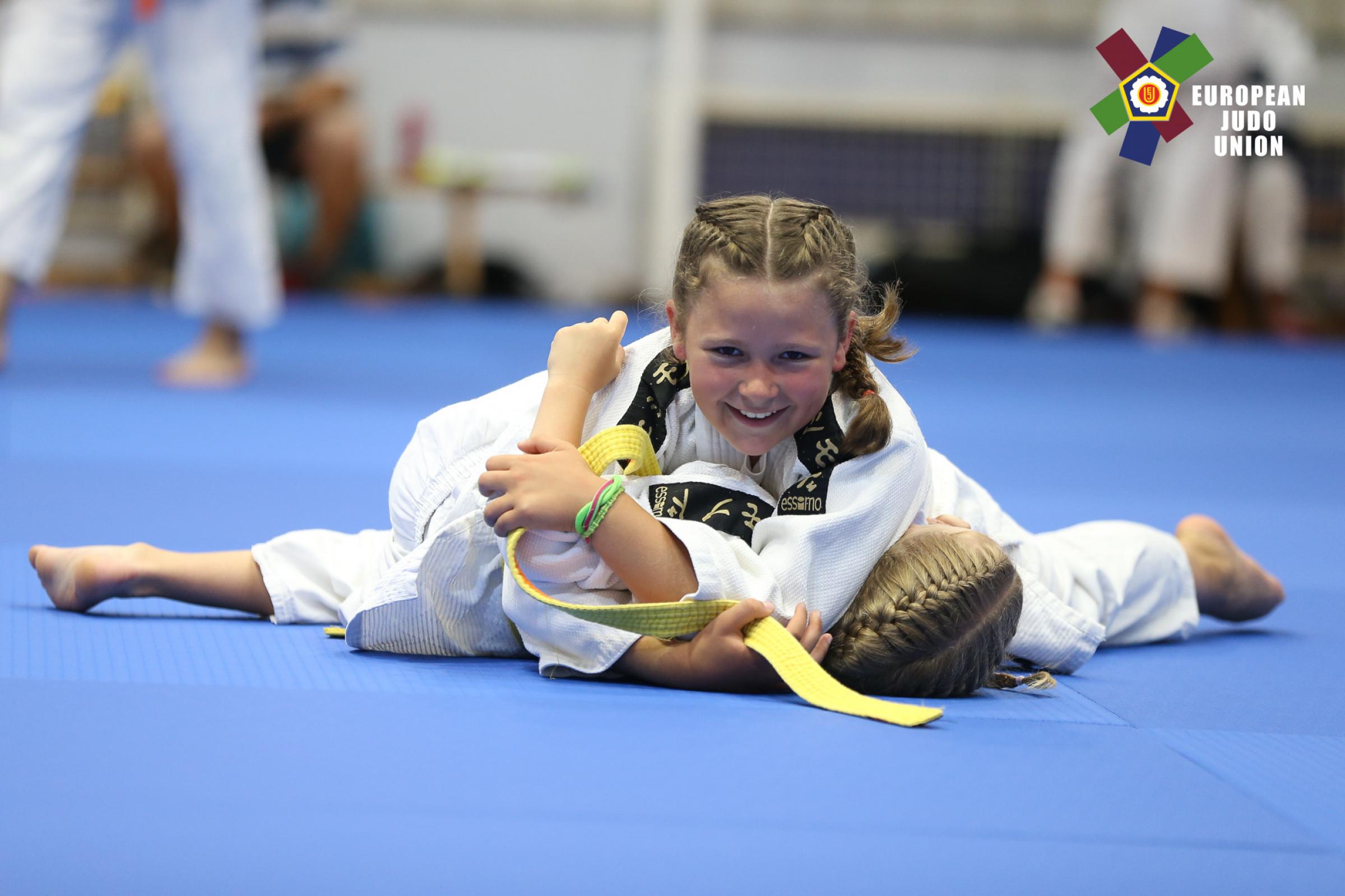 The girls are enjoying their U8 Training Camp in Porec. – Emanuele Di Feliciantonio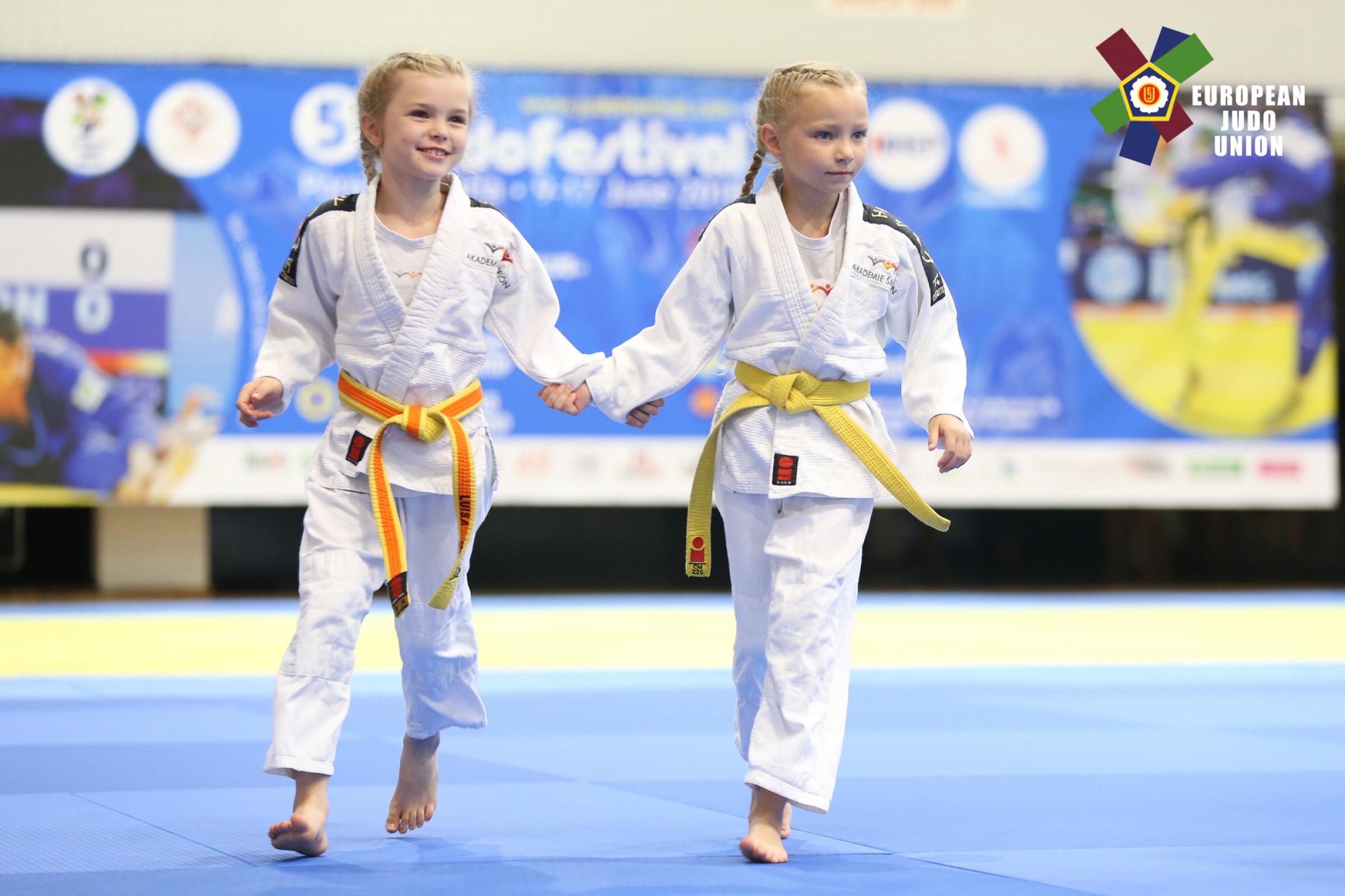 And more from the Kids Camp… – Emanuele Di Feliciantonio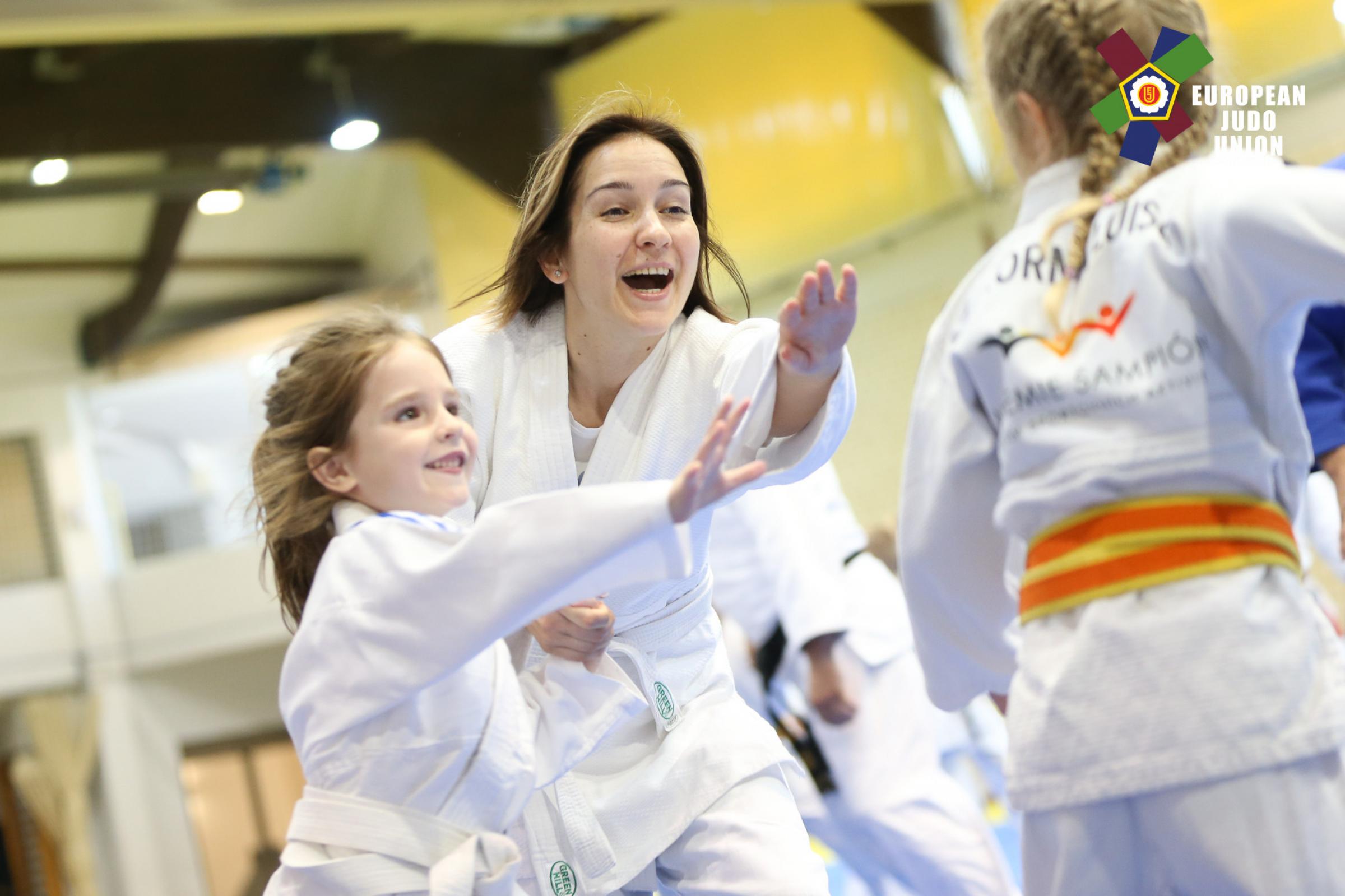 The Family Camp is designed for parents to train together with their children. Here you can see the joy on the mom's and on the child's face. #JudoForAll – Emanuele Di Feliciantonio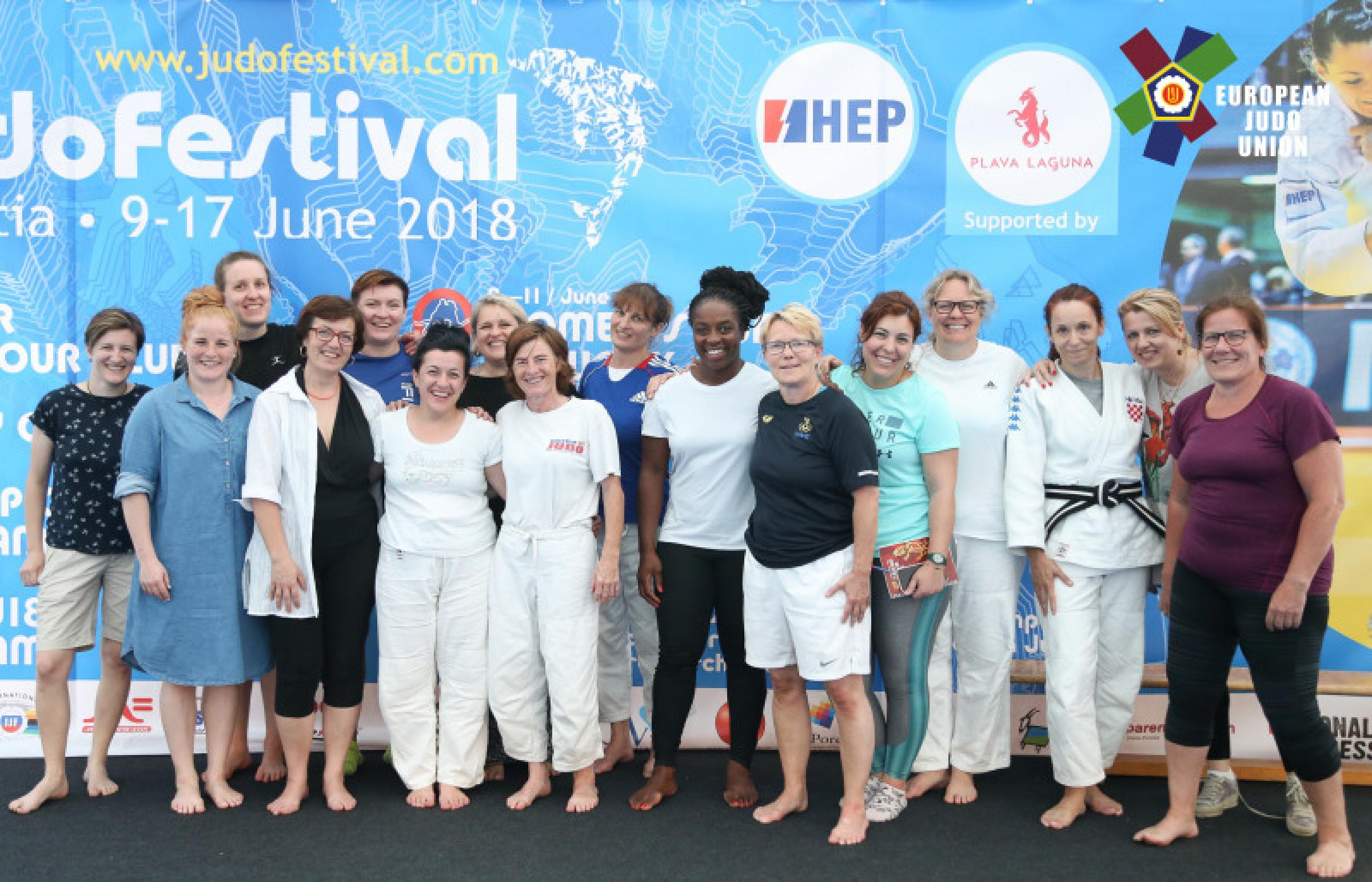 The photo of the ladies who took part at the first meeting in Porec. The numbers doubled over the days. – Emanuele Di Feliciantonio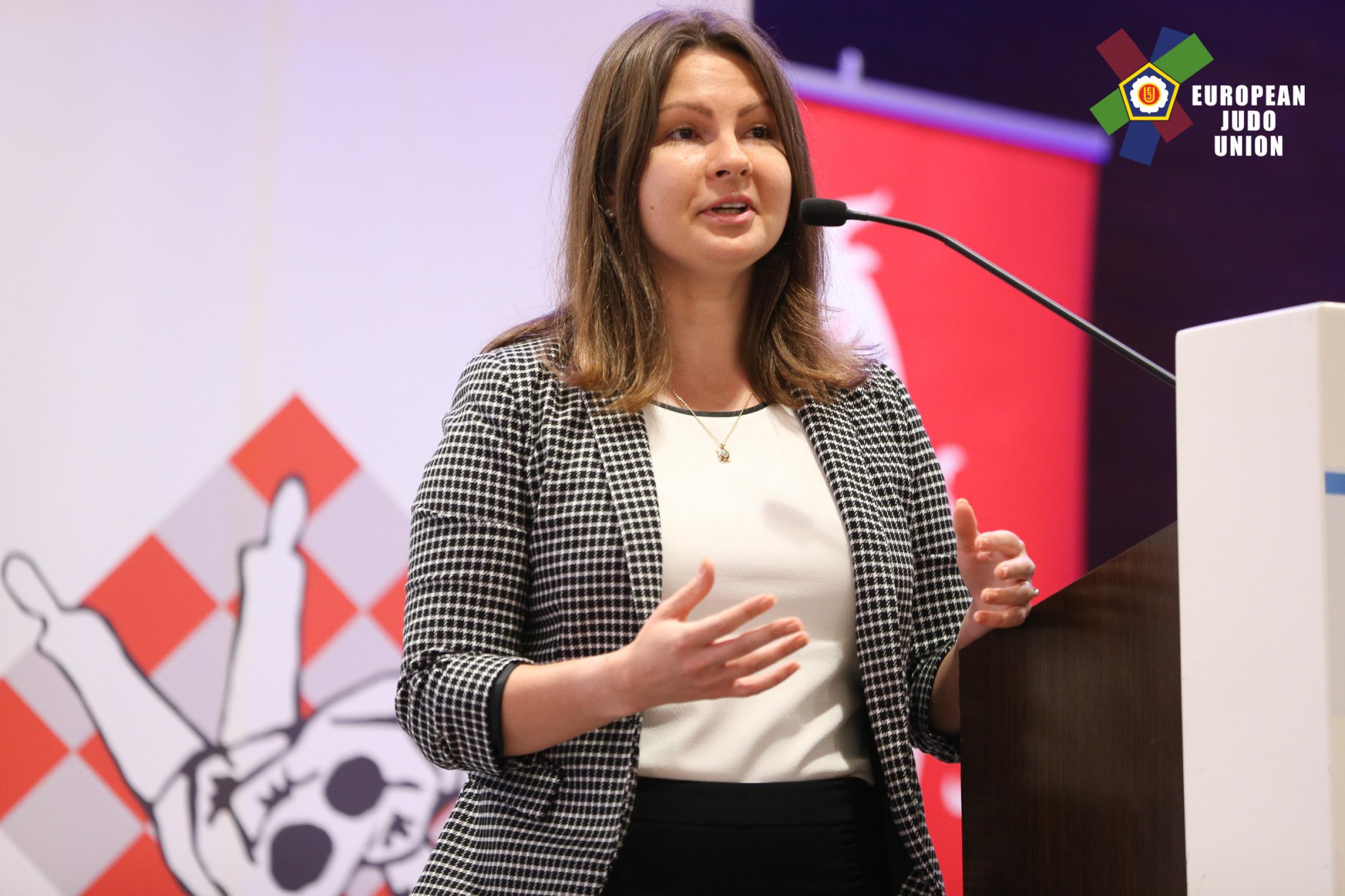 Brighton University Lecturer, Dr. Anastasiya Khomutova delivered a lecture on Gender Equality where she also covered the following; – Body Image and Weight Cut – High risk of quitting sport at puberty – How can we attract and retain girls in judo? – Mixed gender training – Emanuele Di Feliciantonio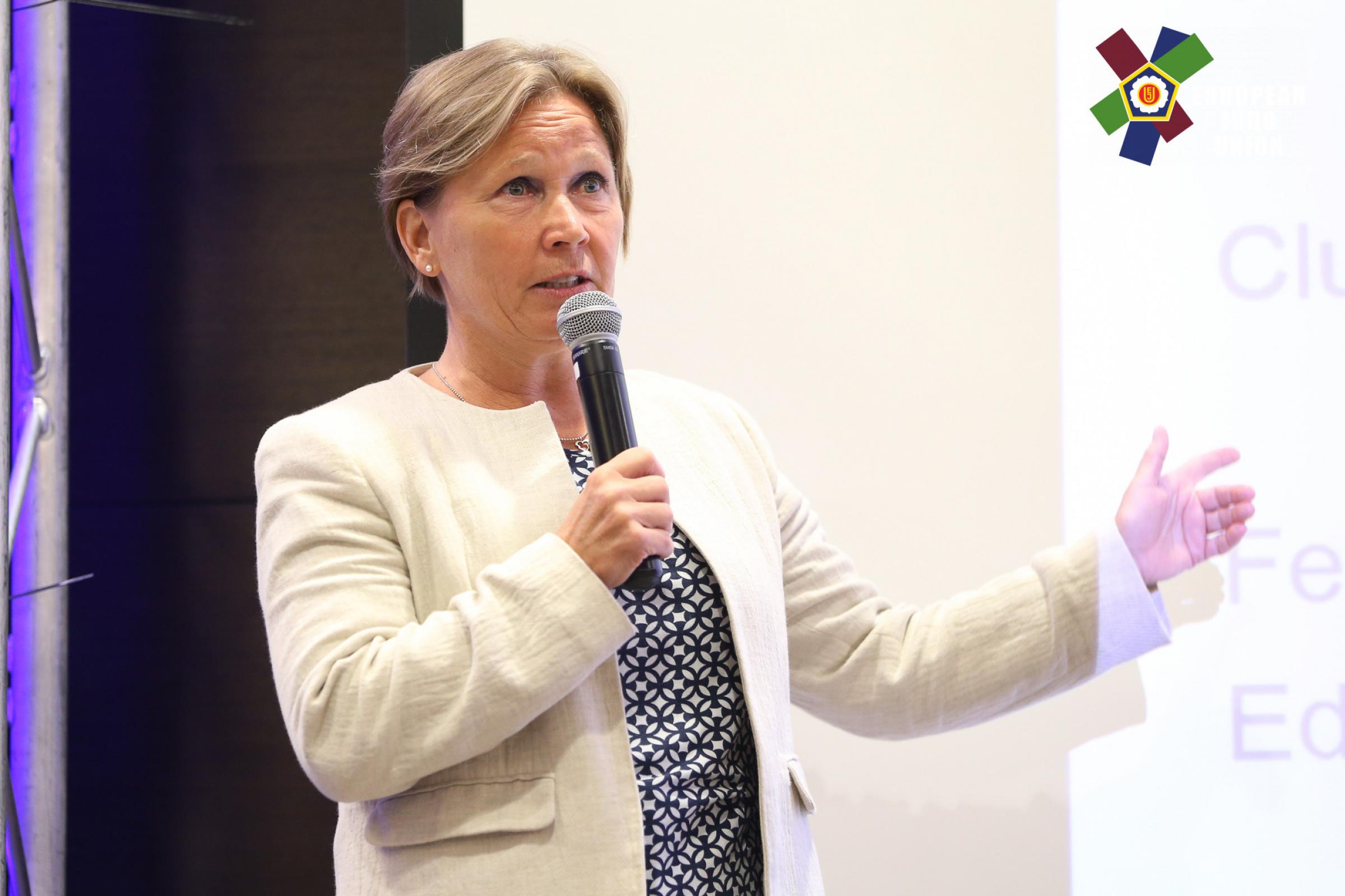 The President of the Swedish Judo Federation, Mrs. Kristiina Pekkola, delivered a presentation on Swedish Judo – Vision 2020 Growth Strategy Fuelled by Inclusion. Amongst many points, the presentation also discussed: – Increasing the participation of Women in Judo – Why? How? What? factors – What actions make the difference? – Emanuele Di Feliciantonio
What is your story? Get in touch with us with your ideas as on how to increase female participants in judo? You can also follow us via our social media channel: Women Judo Network.
---
WOMEN JUDO NETWORK
Judoka
---