Over the course of this week, between the 4th and 7th of October, junior world champions will be recognised in Odivelas, Portugal. There are only two defending champions, one from Europe, Giulia CARNA (ITA/-52kg) and Japan's ARAI Mao in the +78kg category.
Aside from these young women looking to continue their reign, 12 new champions will be crowned and it is all up for grabs. So let's see who the top contenders are for the 2023 titles from Europe.
-48kg
The now-double junior European champion, Merve AZAK (TUR) is #1 in the world ranking list and appeared to be technically beyond her opponents when she took her most recent title in The Hague, Netherlands. Now the question is, can she stand up and defend her winning streak on the world stage?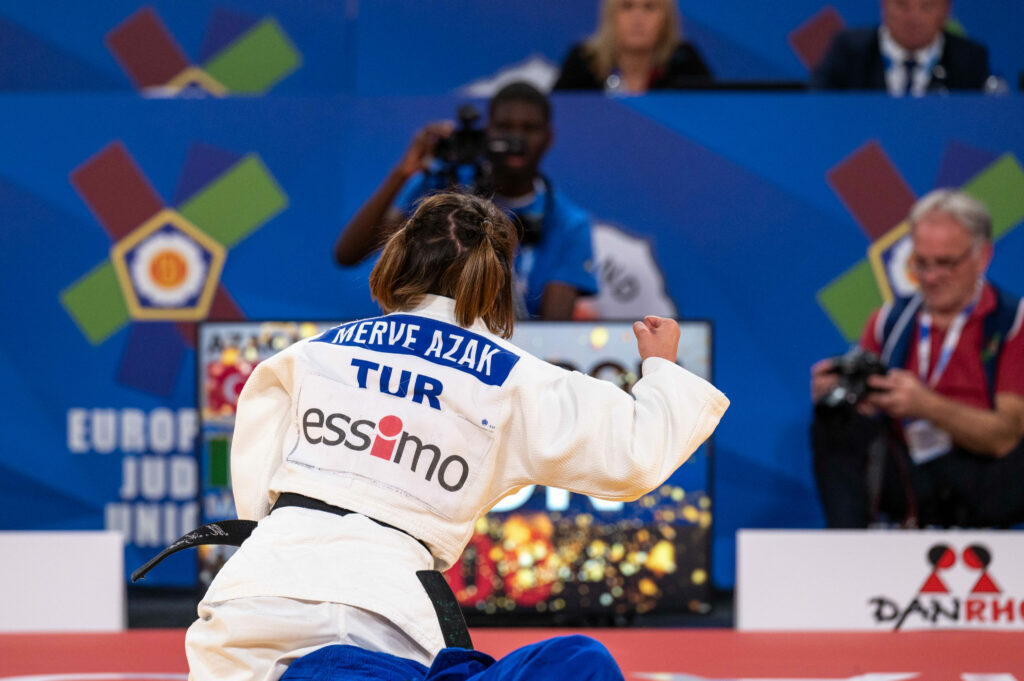 Looking to knock her off the top of the podium are a host of budding young talents including the current EYOF, cadet European, and world champion, Patricia TOMANKOVA (SVK) who is unseeded and ranked #36 at junior level, having only just begun making the shift from cadet level where she competes at -40kg. There is also the -48kg cadet world champion, Aitana DIAZ HERNANDEZ (ESP) vying for some junior recognition, placing 5th at the junior Europeans. However they will have a tough job, the seeded athletes alone are unnerving; Pauline CUQ (FRA), Tara BABULFATH (SWE), Giulia GHIGLIONE (ITA) are major threats, and we also have senior European Open gold medal winners in amongst the group including Eva PEREZ SOLER (ESP).
-52kg
Carna defends her title this week in the -52kg category against a very strong force, including those who joined her on the European podium not too long ago; Ariane TORO SOLER (ESP), Lena DJERIOU (GER) and Aydan ALIYEVA (AZE).
Binta NDIAYE (SUI) will be competing at -52kg on this occasion though she managed to secure a junior European bronze in the -57kg category with the likes of Veronica TONIOLO (ITA) and Pihla SALONEN (FIN). Interestingly, without any ranking at all is Khadizha GADASHOVA (AZE), the young Azeri athlete became cadet world champion in Zagreb this year, making history for her country and is now challenging herself for yet another world title. 
-57kg
After earning herself the junior European title, Toniolo of Italy is looking to complete her collection before she says goodbye. This is her last year to compete in this age bracket, having already move on to the IJF World Tour and *qualified for the Paris Olympic Games.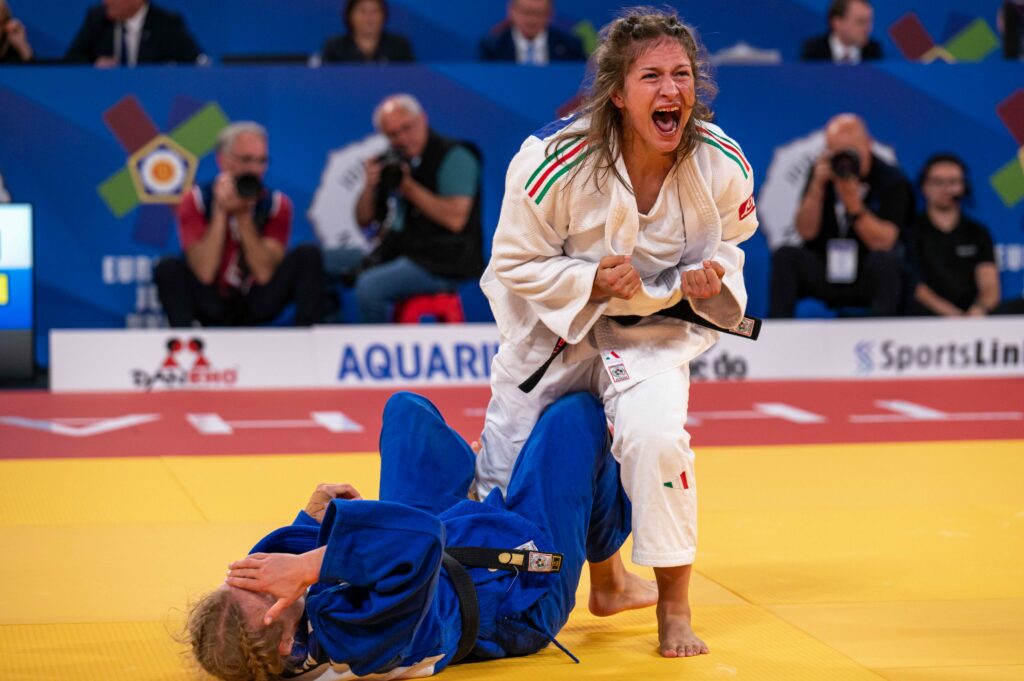 The Italian judoka will actually be the number two seed, behind Bianca REIS (BRA), the current junior continental champion for Pan America. She will however be joined by team mate Thauany Davi CAPANNI DIAS in the seeding positions. 
In at number three, and silver medallist in The Hague Junior European Championships, Pihla SALONEN (FIN) may feel a little more at home in Odivelas, the Finnish representative moved to Portugal a while ago to progress her judo career and so far it is paying off for the 2021 Junior European Champion who took the title in the -52kg category. Another major threat will be Julie BEURSKENS (NED), she didn't manage to perform how she'd hoped at home and instead of taking an individual medal, assisted her team to the Mixed Team silver medal. After some reflection she will be prepared for the world championships this week. 
-63kg
Junior European silver medallist Melkia AUCHECORNE (FRA) is the top seed in the -63kg category this week, the European streak in seeding is interrupted by Fatma GHANEM (EGY), African junior champion, then followed by Antonietta PALUMO (ITA). Thew Italian athlete will be looking for a podium place after leaving The Hague without a medal.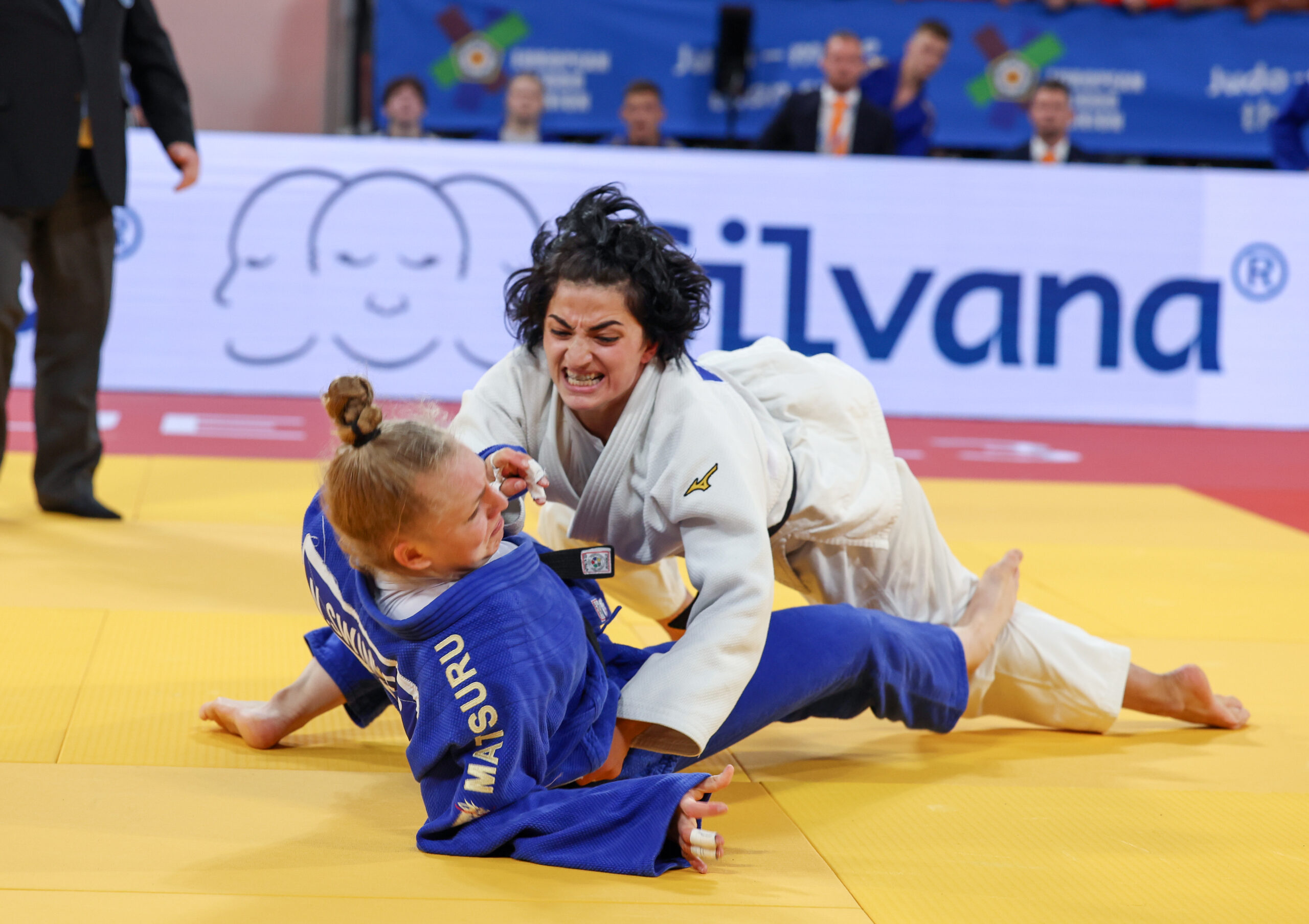 Eter ASKILASHVILI (GEO) has now helped her nation to historic Mixed Team medals on two occasions but when it comes to an individual performance she seems to miss out, perhaps this will be the occasion on which she pulls through to take a medal for herself. 
-70kg
The top seed in the -70kg category is Aina Laura RASOANAIVO RAZAFY (MAD), but she is followed by world ranked number two, 2022 U23 European Champion, Samira BOCK (GER). Elena DENGG (AUT) will be hunting down yet another junior medal following a bronze win in The Hague, but the one everyone needs to keep an eye on is the current junior European champion, Kaja SCHUSTER (SLO) and her team mate, bronze medallist, Nika KOREN.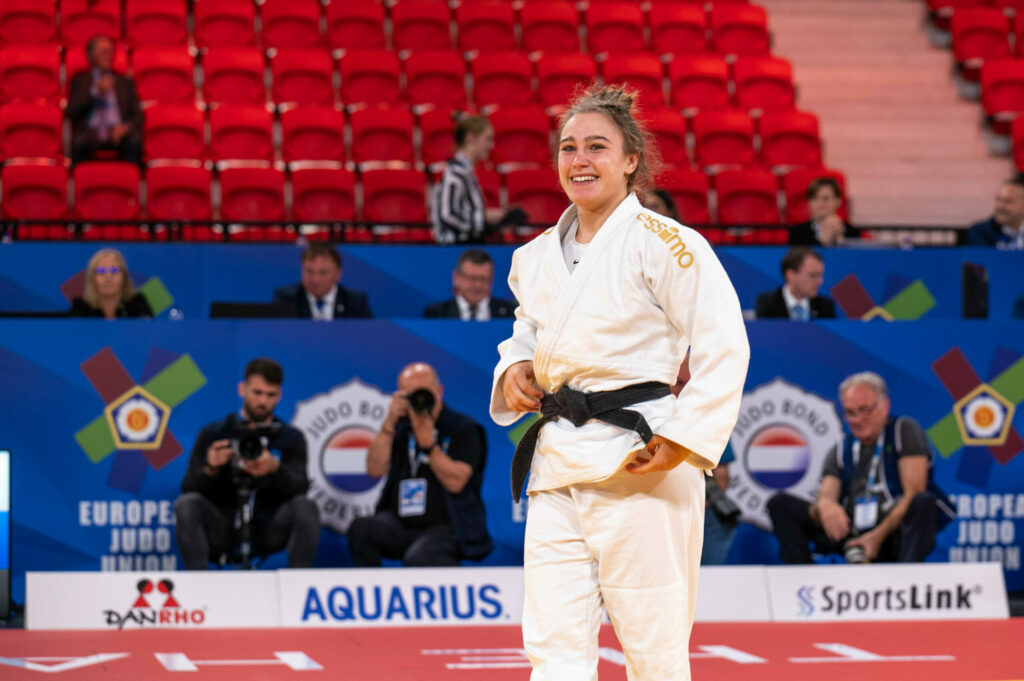 -78kg
Leading the charge of the -78kg category and favourite for a world title is Lieke DERKS (NED). The Dutch athlete gave a star performance at home and became the European champion at junior level, confessing that her recent experience on the senior circuit and the support she receives from her team mates within her own category in the Netherlands has allowed her to advance and have that edge on her opponents.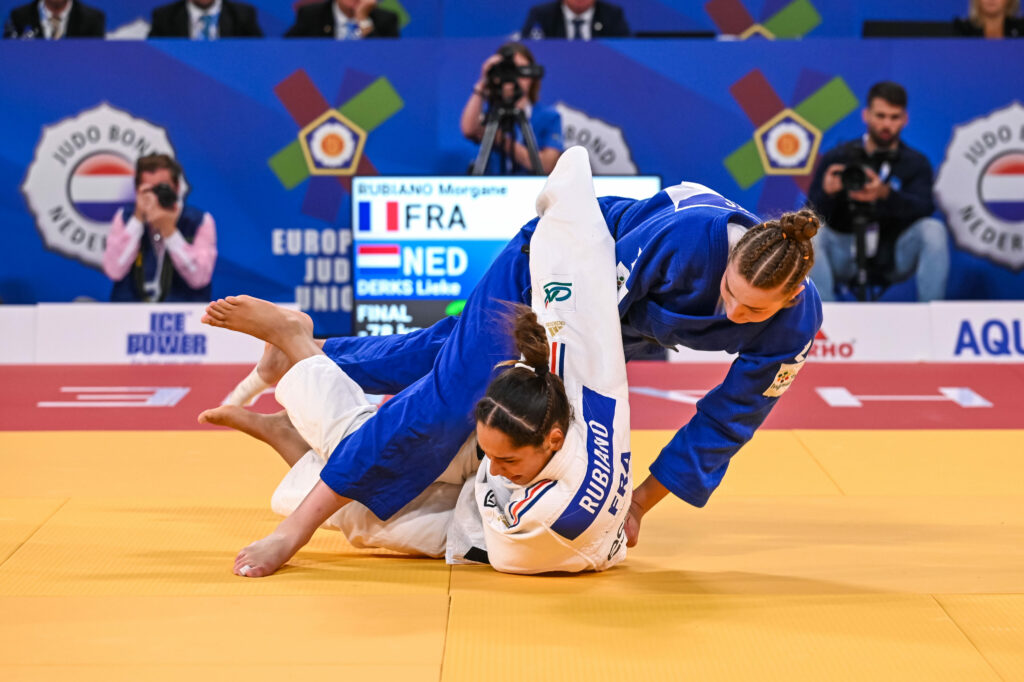 These world medals however are not given, but very much earned. There will be some new opponents for Derks from further afield, a strong Asian entry within her category could cause some issues. That being said, it is still being led by a European front, with Morgane RUBIANO (FRA), Aleksandra TUREK (POL), Mathilda Sophie NIEMEYER (GER) and Janet MICHAELIDOU (CYP) all in seeded positions. 
+78kg
The Dutch are doubling up with top seeds as the +78kg junior European champion Paulien SWEERS sits atop the heavyweight category. This may be one of the most evenly distributed category in terms of other continents taking seeding positions. We have the defending champion Arai of Japan in at number five as well as Katia ALVES (BRA/#2), Karina TAKIYEVA (KAZ/#3) and Enta PIRES (BRA/#6). Yuli Alma MISHINER (ISR) took silver against Sweers and a strong chance to add to her collection with a world medal this week.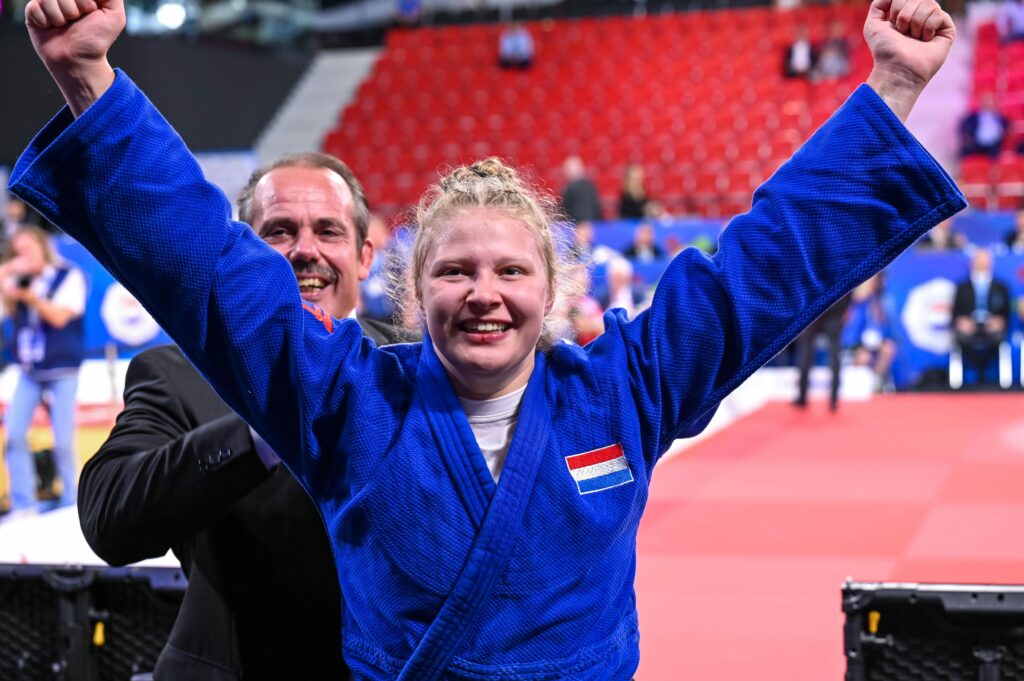 Author: Thea Cowen
---