The weekend will be rather hectic as there are a couple of events to keep an eye on. One of those events will be taking place in Morocco where the Open Division of the World Judo Championships 2017 hosted.
Ladies first. The total number of 16 judoka will be competing for a World title. Amongst, Olympic Champion Idalys ORTIZ (CUB) who returns first time since Rio 2016; World Silver medallist and WRL leader of the +78kg category, ASAHINA Sarah (JPN) and European medallist, Larisa CERIC (BIH). Amongst lightweights who will seek for challenge, or to challenge, Assmaa Niang (MAR). Rio 2016 Olympian, Niang, is multiply African Champion of the -70kg category and will be seeking for glory on the back of the home supporters.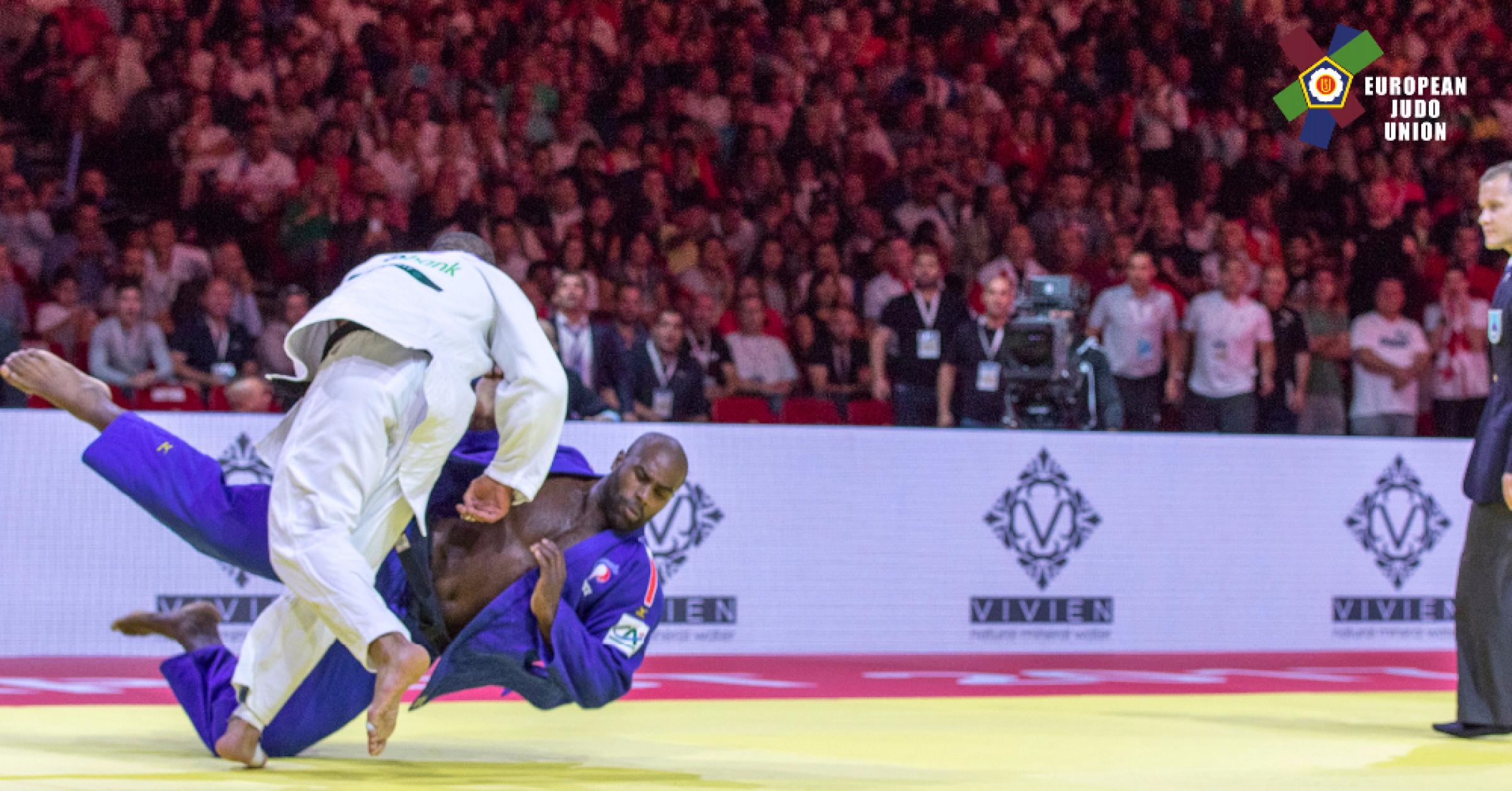 As per the men part of the event, there are 40 athletes listed to compete. Amongst, double Olympic Champion, multiply World and European Champion, French judo legend, Teddy RINER (FRA). Recently, everyone is seeking to find the cure to make the French fighter fall, however, no-one really managed it as yet. Obviously, the majority would say they expect Riner to be winner of the open men division, however, he knows it too, it not going to be a walk in the park. There is a list of incredible athletes entered and betting on a podium line up would be hard enough, let alone seeking the winner. So if it is not Riner, who is it then? The list includes, Olympic, World and European Champion, Ilias ILIADIS (GRE) who routed to this event with full commitment. Does he have enough left in the tank to stumble a few over? Or will it be fresh heavyweight Cyrille MARET (FRA)? They say strength don't matter. Does it mean Varlam LIPARTELIANI (GEO) could out-speed the bigger group? Or will it be his team mates Adam OKRUASHVILI or Levani MATIASHVILI? Or might just be the fourth Georgian athlete on the list, Guram TUSHISHVILI, who already showed a slight hazard to mighty Riner. Faicel JABALLAH (TUN) likes to spoil the show and will certainly aim for it now. Alexander MIKHAYLIN (RUS) won his first World medal in 1999 and two decades later, he is still competing at the highest level. Mikhaylin retired in 2014 not knowing he will soon return. Althought, since his return, Mikhaylin did not win any major championships, he is Russia's most successful judoka on the World Championships stage and their only heavyweight to ever win world gold; which gives the benefit of the doubt for him as well as the equal respect from all opponents. To wrap it up, one thing is for sure, Stephan HEGYI (AUT) is up to date the best teenage heavyweight you will come across. Is he on the list? Yes! Has he already upset a few of the elites? More than one. Can he be a potential medalist this weekend? It would not be a shock.
Judoka
---