The year of 2020 was not what any of us expected, with judo taking a hiatus around the world, with some nations still unable to return to contact sport.
It has taken its toll, with many judoka missing the tatami and their friends' company, but fortunately we live in an age where we could still be together in some way. It is apt that the slogan for this years World Judo Day is 'Stronger Together'.
This strength comes in many forms, when in Europe, the infections first shot up in Italy and the continent came together in support of our Italian athletes, clubs and family. Fan favourite, Odette Guiffrida (-52kg) became a beacon of hope, encouraging her fellow countrymen that despite their strict new regimented lives, that all would be okay again, it was affecting much more than the sport and she recognised this.
We have had many great examples of strength, in the most dangerous situations, judoka and staff who are also training in medicine and putting themselves on the front line to coaches and athletes providing online resources for our judo community. Any help has been a great help.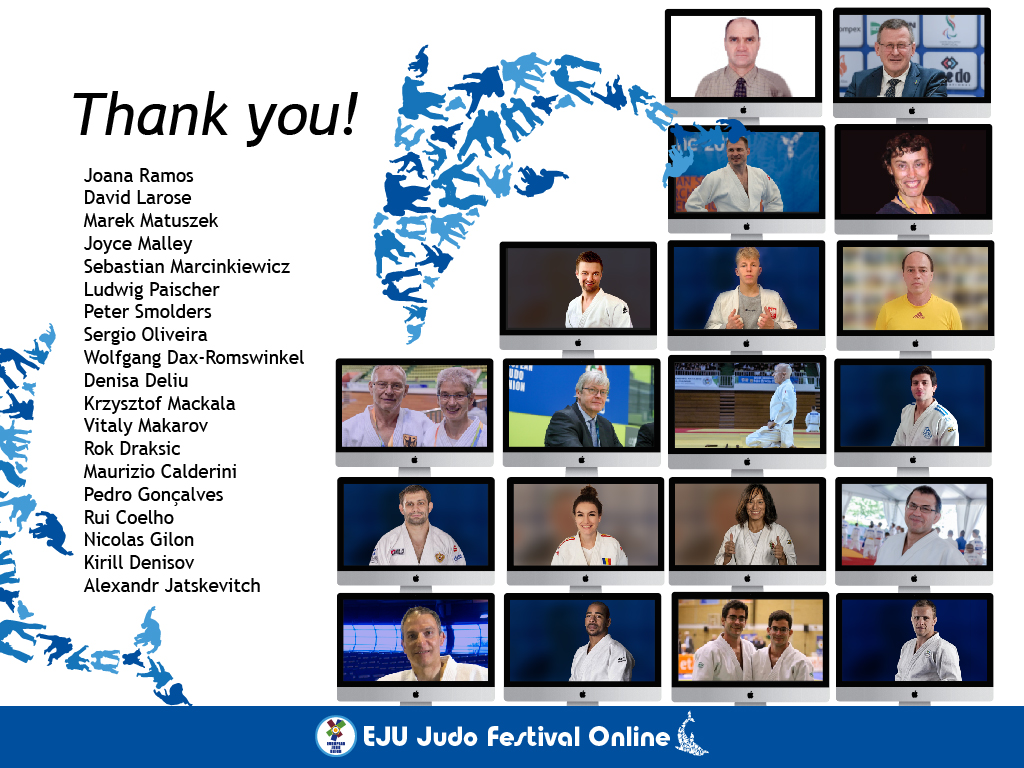 The European Judo Union affirms that judo is more than sport and 2020 has proven just that. As well as the physical detriment lockdown restrictions has caused, on an equal, if not greater level is the mental health of individuals as they social interaction had been stripped away. Luckily, we were able to continue to host the EJU Judo Festival during the summer with the help of our EJU experts and guest coaches.
Everyone is contributing in their own way, so let us know how you, your club or federation has demonstrated 'stronger together' in 2020 by using the hashtags; #StrongerTogether and #EuropeanJudo. We wish good health to our judo community and that we can all be together in the near future.
#StrongerTogether #EuropeanJudo
Author: Thea Cowen
---