The 7th edition of the World Masters, which is also the last tournament of 2017, going to take place in St.Petersburg, Russia, throughout this upcoming weekend. This is the tournament where you cannot just show up with your backpack and take part. This weekend will be a true battle of The Best.
In order to qualify for this tournament, individuals must be within the top 16 of the IJF World Ranking (WRL) within their respected weigh category by a certain deadline. This year the deadline was the 4th of December. If a judoka from the top 16 cancel their place, the next person on the ranking will automatically receive an invitation. The organizing country has the right to have a minimum of one (1) athlete in each category. If, they do not qualify an athlete in the top 16, a domestic athlete will participate as the 17th athlete. Changes can be made one to one, like for like, due to injury or illness. For example, an injured athlete can be replaced by another athlete regardless of gender or weight category.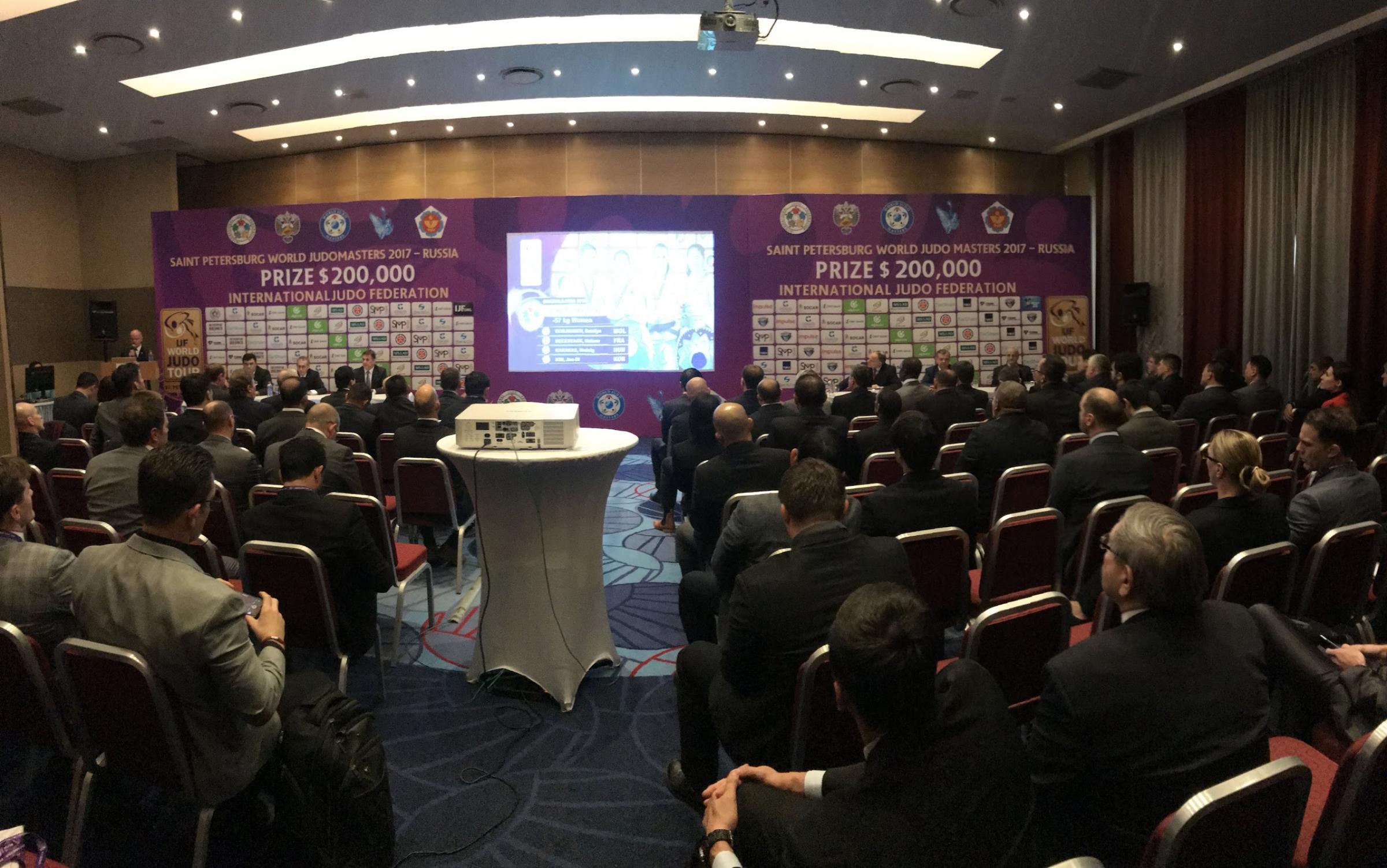 As of the host nation, the northern Capital of the Russian Federation is considered to be one of the most sporting cities in Russia and is well-known as a hometown of "Yavara-Neva" – the most titled European sport club – and as a venue for Junior European Judo Cup. Judo is loved and appreciated in this city.
As per what to expect…; certainly, tough and yet very exciting contests. Most of the weight categories will have their WRL leader at present which will make it even more interesting since a slight error can cause rank leaders to fall down just as we come to the end of the year. It will be in all of their interest to finish on top of the WLR as IJF will announce the big prize winners before the end of the year. Only those athletes who finishes on top of the WRL has the chance to grab a bonus. The total number of six athletes arrived in Russia to defend their World Masters title from last year. Namely, -60kg Orkhan Safarov (AZE), -73kg Hashimoto Soichi (JPN), -57kg Sumiya Dorjsuren (MGL), -63kg Tashiro Miku (JPN), -100kg Elmar Gasimov (AZE) and +78kg Idalys Ortiz (CUB). Amongst the six athletes listed above, only two of them (Dorjsuren and Hashimoto) are currently occupying the top spot of the WLR.
---
Schedule
Saturday – 16 December

W: -48kg, -52kg, -57kg, -63kg

M: -60kg, -66kg, -73kg

10:00 – Preliminaries

16:30 – Opening Ceremony

17:00 – Final Block

Sunday – 16 December

W: -70kg, -78kg, +78kg

M: -81kg, -90kg, -100kg, +100kg

10:00 – Preliminaries

16:30 – Opening Ceremony

17:00 – Final Block
Judoka
---