It is undeniable that the favours lie greatly with Amandine BUCHARD of France. She is seeded #1 in the world, is the current European champion and Olympic silver medallist. Though she has seen some tough opponents within Europe, she has swiped the medals regardless.
Her most recent gold in the Paris Grand Slam however was an eye-opener. Just as one Kosovar athlete retires from the -52kg category, the -48kg Olympic champion takes her place and really takes Buchard to her limit. Distria KRASNIQI (KOS) has very quickly flown up the ranking in the -52kg category, a home she is already familiar with and has started to redecorate with her own achievements.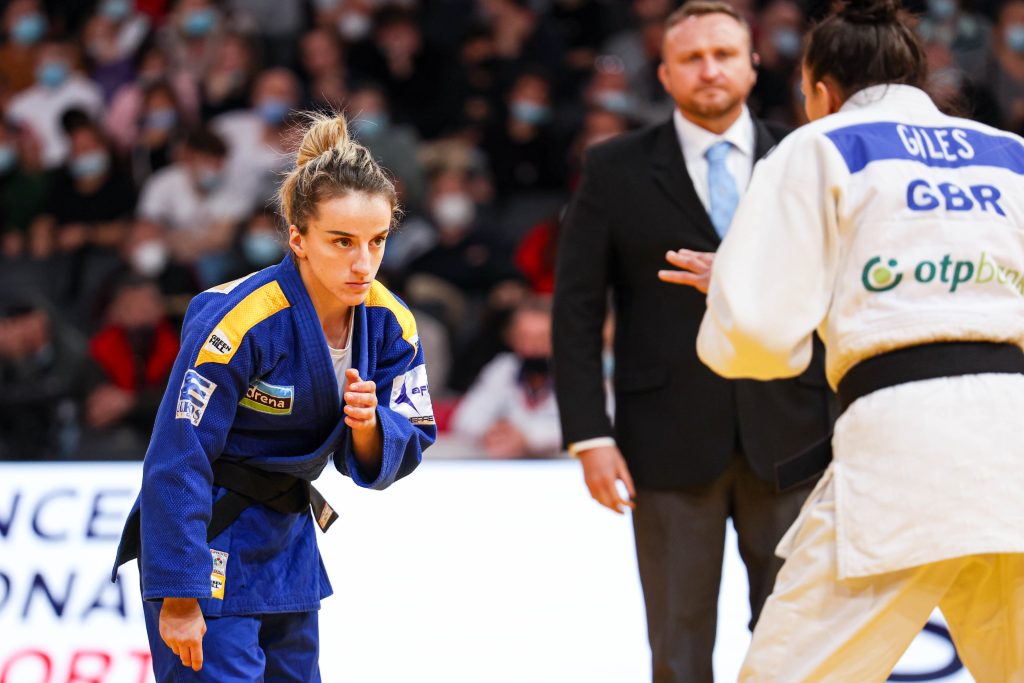 The top eight of this category all have great achievements to their names and they all form a strong force in the world, let alone within Europe. PUPP Reka (HUN) has developed so much in the past year, her former self is practically unrecognisable as the 25 year-old is more confident, is in control and her style of judo is phenomenal to witness. Another who has made her name known is Fabienne KOCHER (SUI), along with the whole Swiss team who have caught the eye of spectators, she is one to watch in Sofia. The British, Spanish and Israeli teams also have high hopes for their athletes; Chelsie GILES, Ana PEREZ BOX and Gefen PRIMO. 
Looking outside the seeding positions, rising stars include Binta NDIAYE (SUI). The cadet European champion of 2021 proved herself on the junior world stage taking a bronze and has since secured a gold and silver in European open events.
As for the host nation, we have Gabriela DIMITROVA and a familiar face, Amelie GIUHUR. The latter was in fact a former athlete of France in the -57kg category and has not been seen on the circuit since 2018. It will be a nice return for the athlete who now competes for the Lokomotiv club in Sofia and will have great support from the public.
Judoka
Author: Thea Cowen
---