It can't always be your day, season or even year, and for Andrea STOJADINOV of Serbia, it felt like a domino effect, one disaster after another.
We are used to seeing the smiling and bubbly personality of Stojadinov on the podium, with her numerous continental championships medals including gold, one in the junior category and two at U23, then a senior silver in 2020. She has also claimed world medals as a junior and since the pandemic has included three grand slam medals in her -48kg portfolio. With this experience and success behind her, there was really just no explanation for 2022.
Whilst almost all athletes were publishing their highlights from the past year, their crowning jewels of a successful season, Stojadinov posted a frank and refreshingly honest story stating it was the 'worst year ever'. For her, it really was.
It was the first in her career that she didn't once step on the podium.
The U23 European Championships, which she has demonstrated consistent success in, was taken off the table for her as she underwent surgery.
The 22 year-old from Judo Klub Tamiš has never failed to prove herself and her results really do all the talking, so to go from winning the U23 European Championships at the end of 2021, to not leaving a tournament with a medal throughout 2022, it was filled with stress and pressure. For many athletes, funding is gained through achievements, in spite of any growth or development, no medals threatens everything.
At the end of the year, following what was a disaster for the young Serbian judoka, she never thought she would still qualify for the Masters event but she was still in with a chance and at the very least to gain experience. However true to her end-of-year statement, it was a two-and-out situation and once again she was left to analyse her errors. This, however, is the positive she can take away, she has a lot to learn and get right for the coming season.
I have the same goal, I always come to win, and yes it hasn't happened this year but I am always improving. There has been a lot to analyse and a lot to fix but we are working on it all the time. As for what brings me back, I am a stubborn person [she laughs] I have my goals and I know what it feels like to win. So yes it is very hard to lose, actually it is crushing. But I know it will change.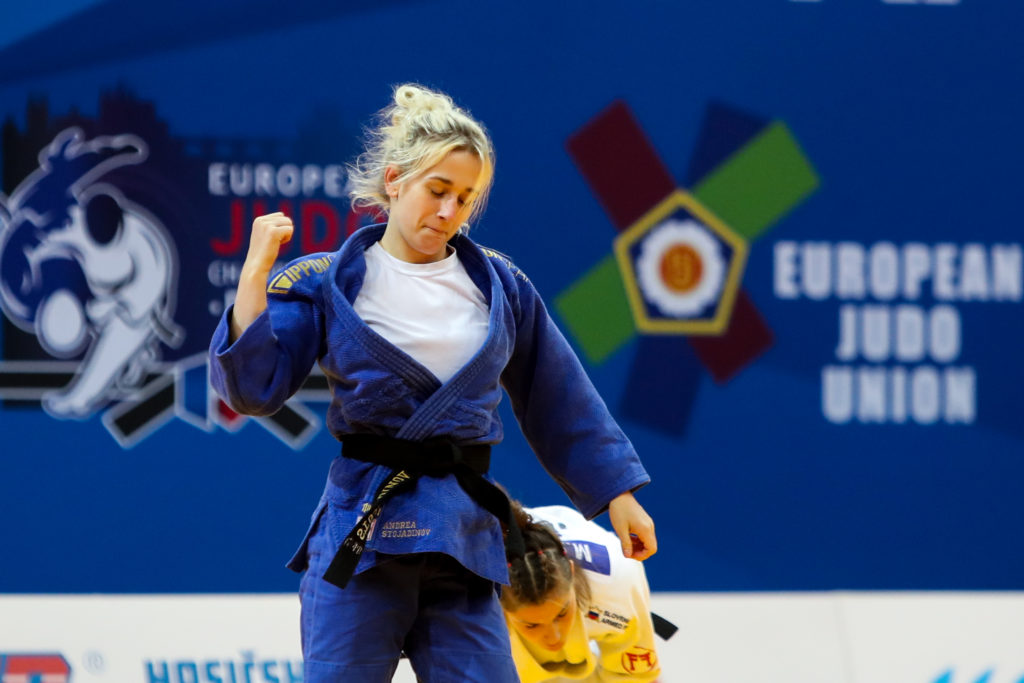 Moving from junior to senior is very difficult, it is a totally different game, with juniors it is straight forward and I could do my judo, but at senior it is so much more tactical. For me, I could attack constantly with no problems, but at senior I've found that the fighting style is more preventative, sometimes I'm struggling to get two attacks in which just isn't me, but this is something I'll be working on. It is a hard transition to make.
Not only her stubborn persona, but this is a way of life for most judoka, having stepped on the tatami before they can remember and in the case of Stojadinov she was only four years-old, following her slightly older brother to training with her parents at every given opportunity and it has never changed.
Now we are in a new year and she is focussed on changing her fortune in 2023, starting with a gruelling OTC in Mittersill, Austria, which everyone is happy to be back at after a long break due to the pandemic. Step by step, we're sure this year will be a big improvement on the last for Serbia's currently ranked #22 -48kg star.
Author: Thea Cowen
---