Shirine BOUKLI (FRA) © Emanuele Di Feliciantonio (IJF)
Opening the first day in Tel Aviv, she began France's chase for gold medals, beating Italy's Francesca MILANI with an O-Soto-Gari in the final. Second gold for 23-year old Shirine BOUKLI in Israel, but even more important she is officially World Ranked #1 in the -48kg division.
I think Tel Aviv loves me and I love Tel Aviv – laughs – and I'm very happy to start this year with this gold medal in Tel Aviv.
Boukli once again showed that she is ready for big things, the season has just begun and she started in the best possible way. The absolute dominance of the young Frenchwoman on the first day in Tel Aviv, as shown by the ippons to the semifinals, is really promising before the upcoming European Championships in Sofia. With the end of the Grand Slam at her current 4560 points, in addition to her name will be entered 1000 points, and will officially be number one in the world.
Shirine, now you have slept on it, how do you feel after winning another gold in Tel Aviv?
I am feeling very good, it was a very good day with a lot of sensation and I wanted to win!
Yesterday you won 1000 points at WRL, did you know in that very moment that you are now #1? How much this means to you?
Yes, I know, it was target for me, this is a big step. For the moment I don't realize how amazing it is!
France took first place in Tel Aviv after the first day of competition, looks like preparation for Paris2024 is going well for the team…
Yes, the preparation for Olympic Games started now, now it's time to do the work and show on the tatami what we can do! And it's a good for all the team, it's good for the future.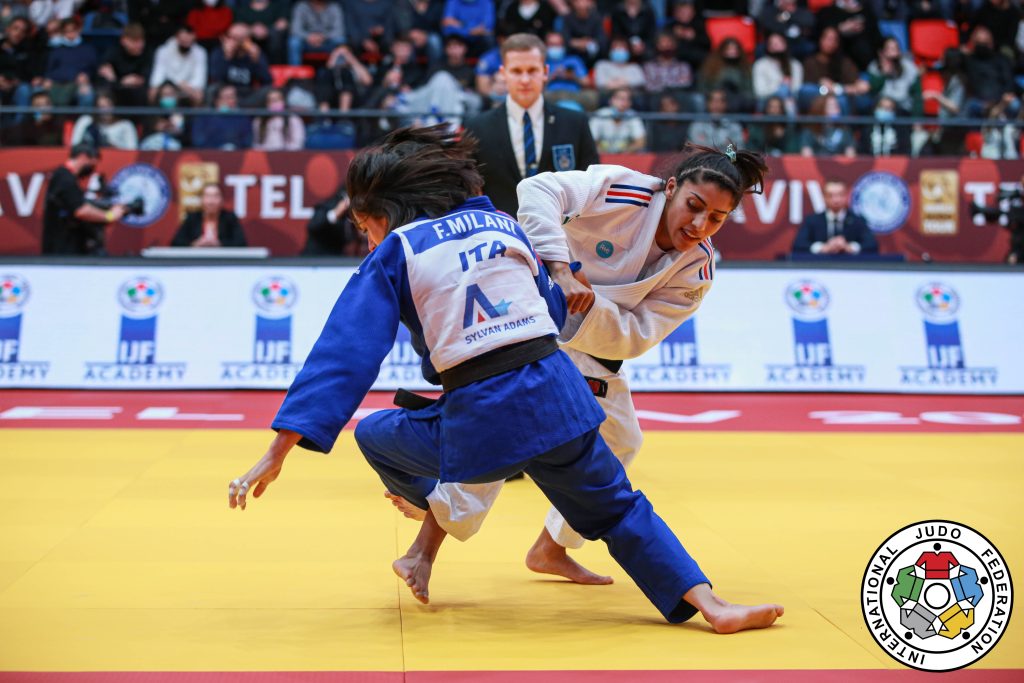 You are only 23-years old, already WRL#1, European Champion, 3 Grand Slam winner, Olympian… As a kid did you expect to be so successful in this early stage of your career? What is your secret to success?
When I was child I was hoping to win Grand Slam and a lot of other big titles. For the moment it's not happening all what I was dreaming about and I don't know when this time will come but I'll work hard for that, but although I didn't think it will be that fast.

My secret it's perform and belief in yourself. It is the most important that I work hard every day with my team and putting everything in place to be the best.

As well I also dedicate a lot of time to work on mental preparation, physical preparation, judo in general, technical practice and I listen to myself.
What is your story about judo, how come that you chose judo instead of other sports?
My father was a judoka and once my uncle opened a club, together with my brother and my cousin I started to practice judo for the fun.

In between I also did swimming, tennis a little and free combat too, but I decided to stay and I choose judo. Mostly all the time I practiced with boys for a long time in my little club.
Do you have favorite judoka? If yes who it is and why?
My favourite judoka is Ono.

I don't have some certain example because every athlete have a different story but I'm very passionate and love to watch intense fight. That's something unbelievable for my eyes.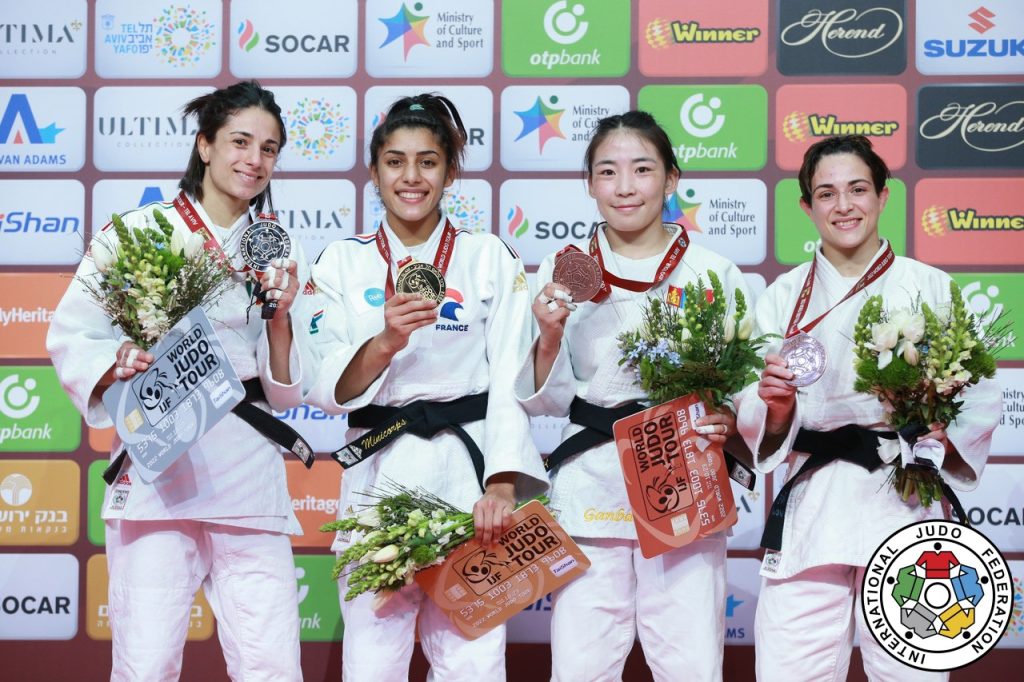 You were 2020 European Champion, soon it's European Championships in Sofia, who do you see as the biggest opponents in your category?
I think every athlete is very dangerous. Especially during big event such as European Championships. I take everyone seriously .
Do you see any rising star that could surprise in Sofia among French or other teams?
Anyone can succeed, at the moment we don't know who participates in the European Championship so it's difficult to determine, but in our sport there are many surprises.
Follow up the second day of the Tel Aviv Grand slam at our results section.
Judoka
Author: Mario Krvavac
---