Judo returned to Prague and the Czech Judo Federation once again hosted the best judokas in the UNYP Arena. However, if there was one thing unexpected, it was certainly the number of entrees which have exceeded over 500. The Czech Republic is home of the two-time Olympic Champion, Lukas Krpalek, the only competitor in the world who won everything that he could, in two different weight categories. This shows that the judo tradition speaks for itself in the Czech Republic.
Today, the President of the Czech Judo Federation, Pavel Volek was extremely pleased with the organization:
Our events, from the age of cadets to seniors, are always in high number of participants. We have athletes not only from our continent but also from Asia, America, and this year, even from Australia. We can be really proud of everything we have done in previous years, of course thanks to Lukas Krpalek and his coach Petr Lacina. I also must thank the whole team that has worked hard all these years to make Czech judo recognizable on the judo map.
Prague is the third host of our European Open series this year, and yet, the first where it was required to hold the competition across four contest areas. We are witnessing actions amongst 315 male and 210 female competitors from 42 nations. The figure speaks for itself.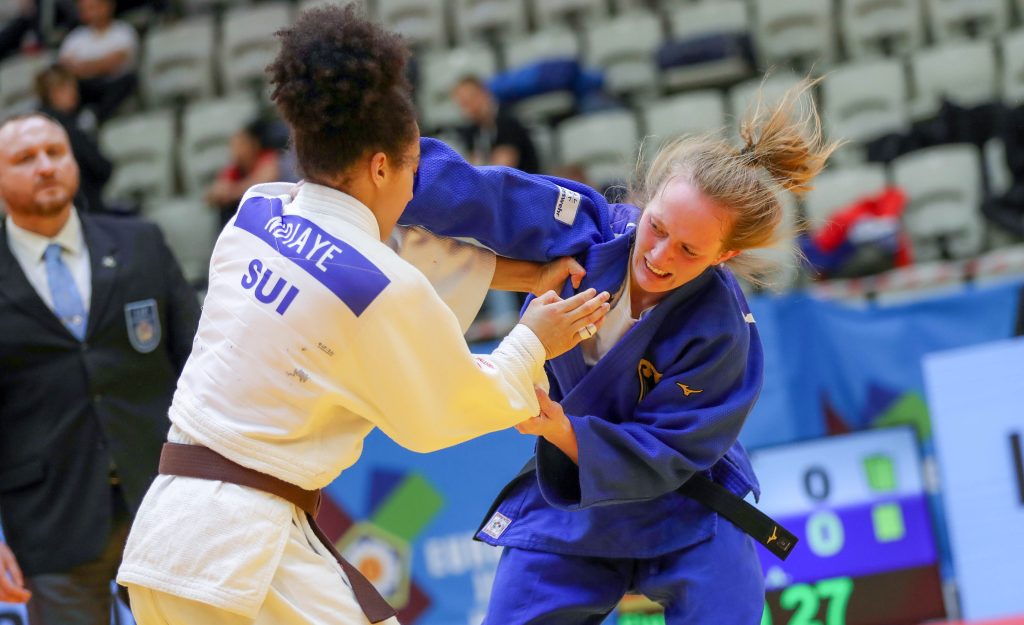 The rising star of Switzerland, current cadet European Champion, Binta NDIAYE doesn't stop to impress. However, in the final of the -52 kg category she lost against Annika WÜRFEL of Germany. It was not an easy final for neither of the competitors and as the contest went into golden score, we saw a great technical preparation from both sides. At the end, a third and final shido on the back of the Swiss youngster allowed a moment of celebration for 22-year old Würfel.
I feel very good, it was a tough day and long fights but I'm happy to take the medal. Such big tournament, this is a good feeling to win the medal on the European Open. There was almost 40 competitors in my category if I'm right, bye in first round and after that I've had five fights. To be honest, at the beginning of the day I didn't see myself in the final, but I wanted to show the things that I learned during training sessions in last months as there was still no enough tournaments and I didn't think too much about the medal. I've only wanted to have good fights.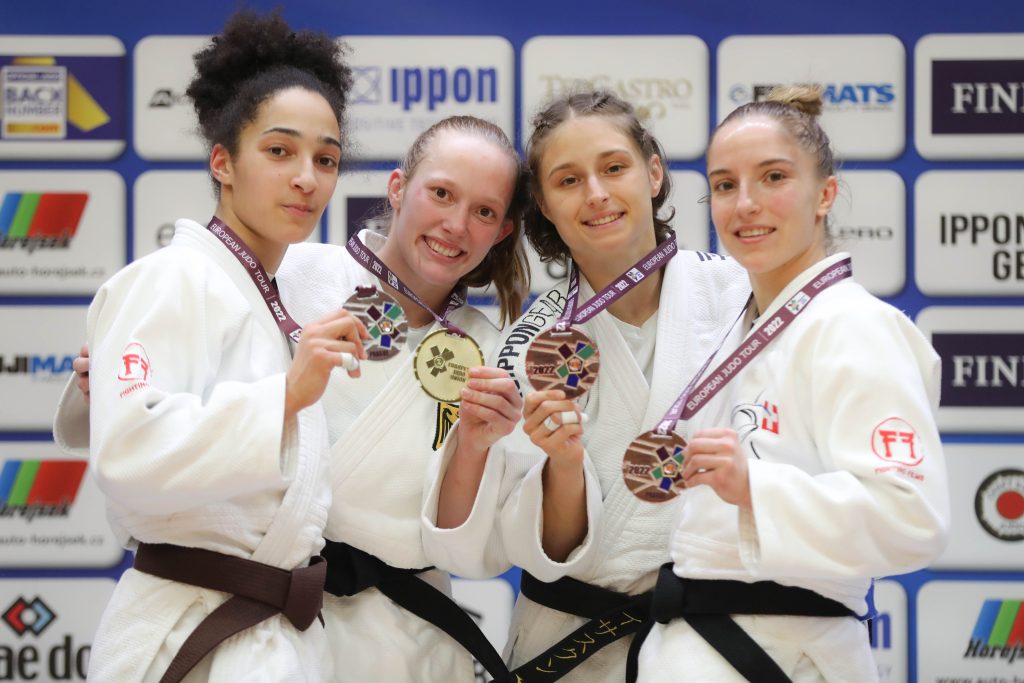 On the last day in Prague, the men's categories -81kg, -90kg, -100kg and + 100kg are schedule to compete alongside the following women's categories -70kg, -78kg, + 78kg.
We do not want to create pressure but tomorrow all eyes will be on the current World Champion and WRL # 3, Jorge Fonseca (POR), who will be facing the winner of Banchuk (ISR) vs. Oscarsson (SWE) as his first contest.
Judoka
Author: Mario Krvavac
---