The third edition of Youth Olympic Games (YOG) is held in Buenos Aires, Argentina. The total number of 3926 young athletes from 206 countries are embracing the Olympic spirit. The total number of 13 venue hosting 32 sports across the period of 13 days. The Opening Ceremony of the event marked a special point in history, as for the first time, it was held in an open-air venue.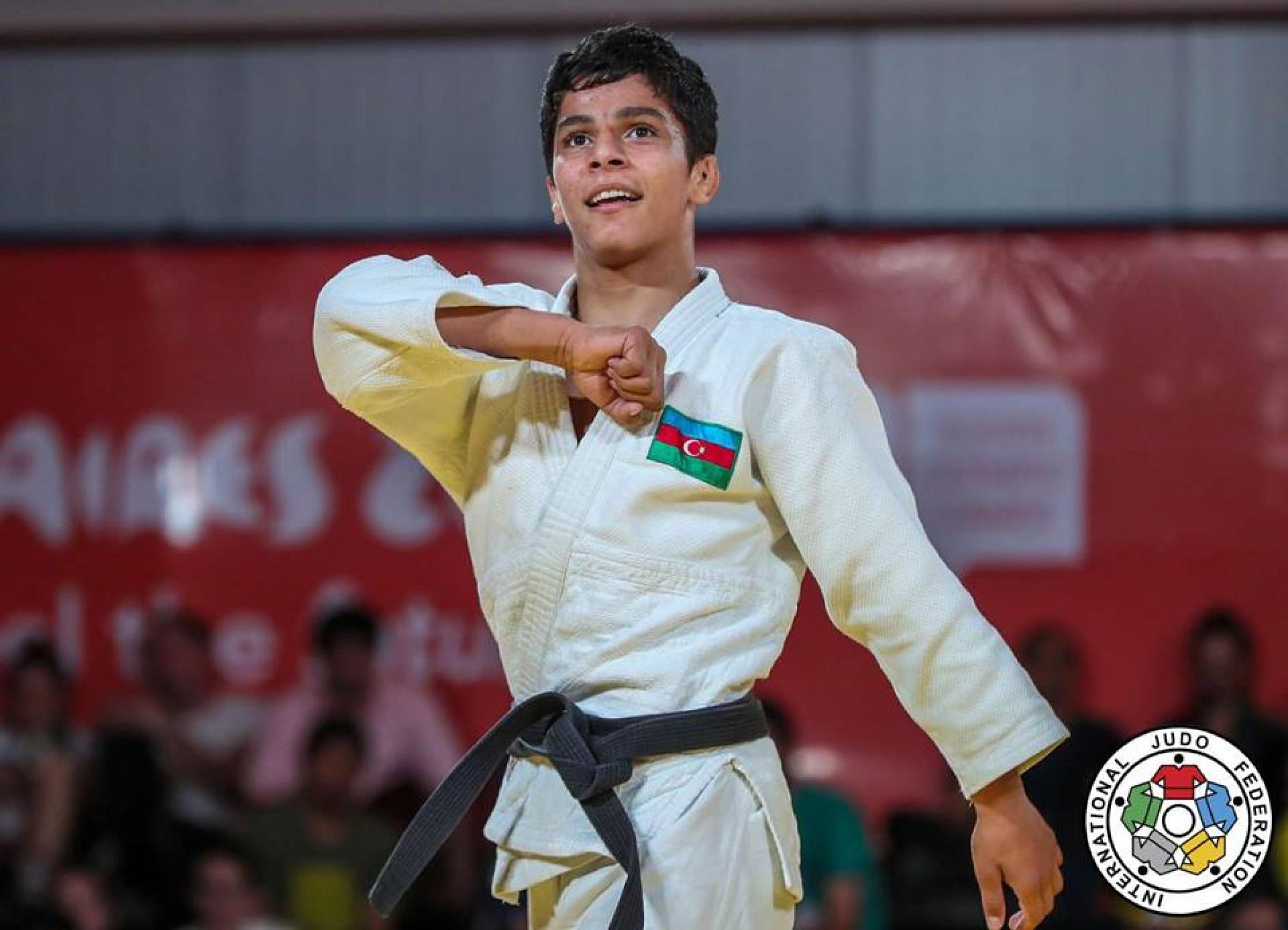 The Judo event at the YOG concludes of four female [-44kg, -52kg, -63kg, -78kg] and four male [-55kg, -66kg, -81kg, -100kg] categories. The total number of 104 young judoka across 70 nations are put at test what most likely to be their first multi-sport event. The past days delivered an incredible success for Europe, mixed with joyful tears and new milestones.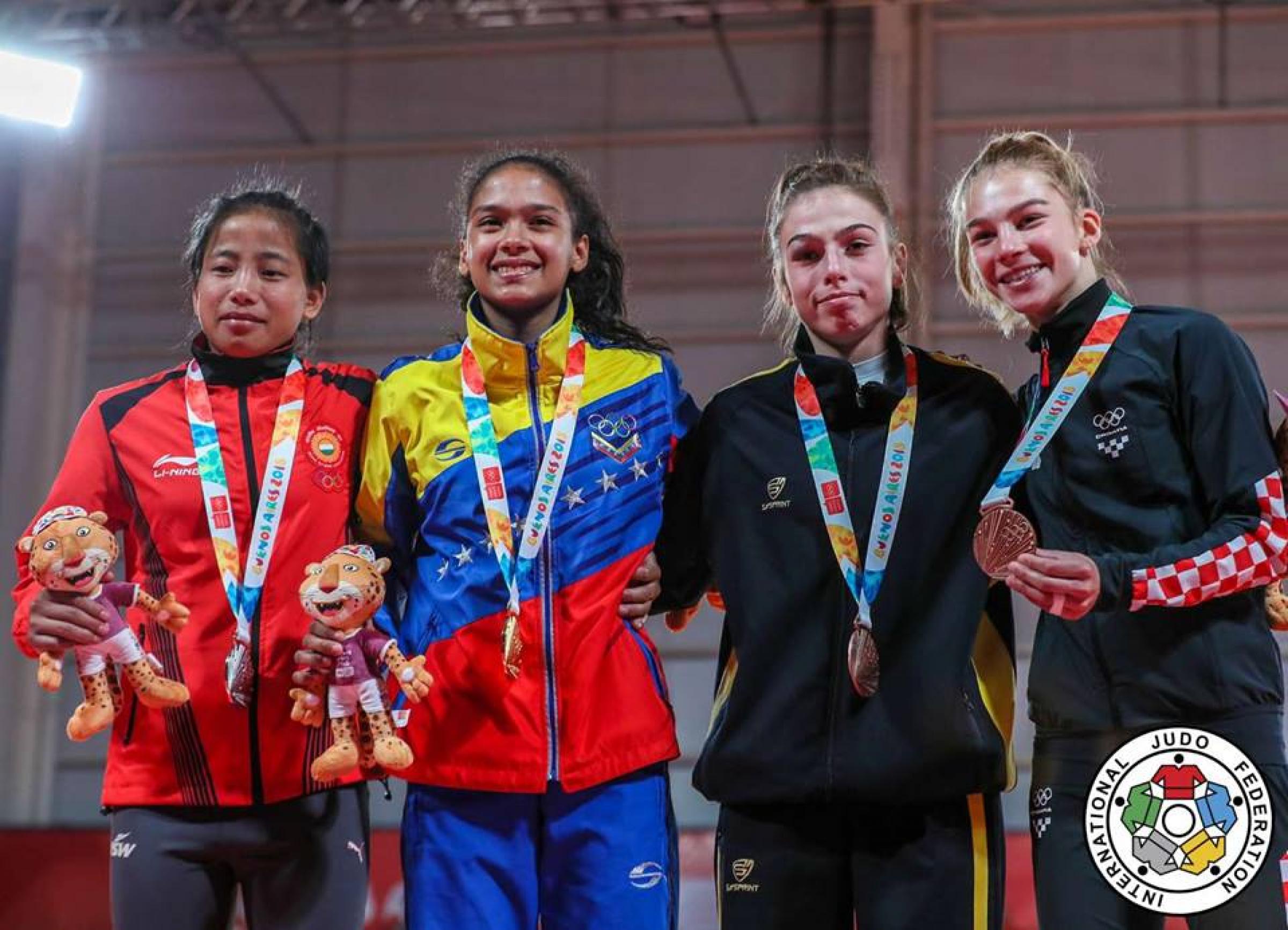 Podium -44kg category 1. GIMENEZ, Maria (VEN) 2. THANGJAM, Tababi Devi (IND) 3. MUMINOVIQ, Erza (KOS) 3. PULJIZ, Ana Viktorija (CRO)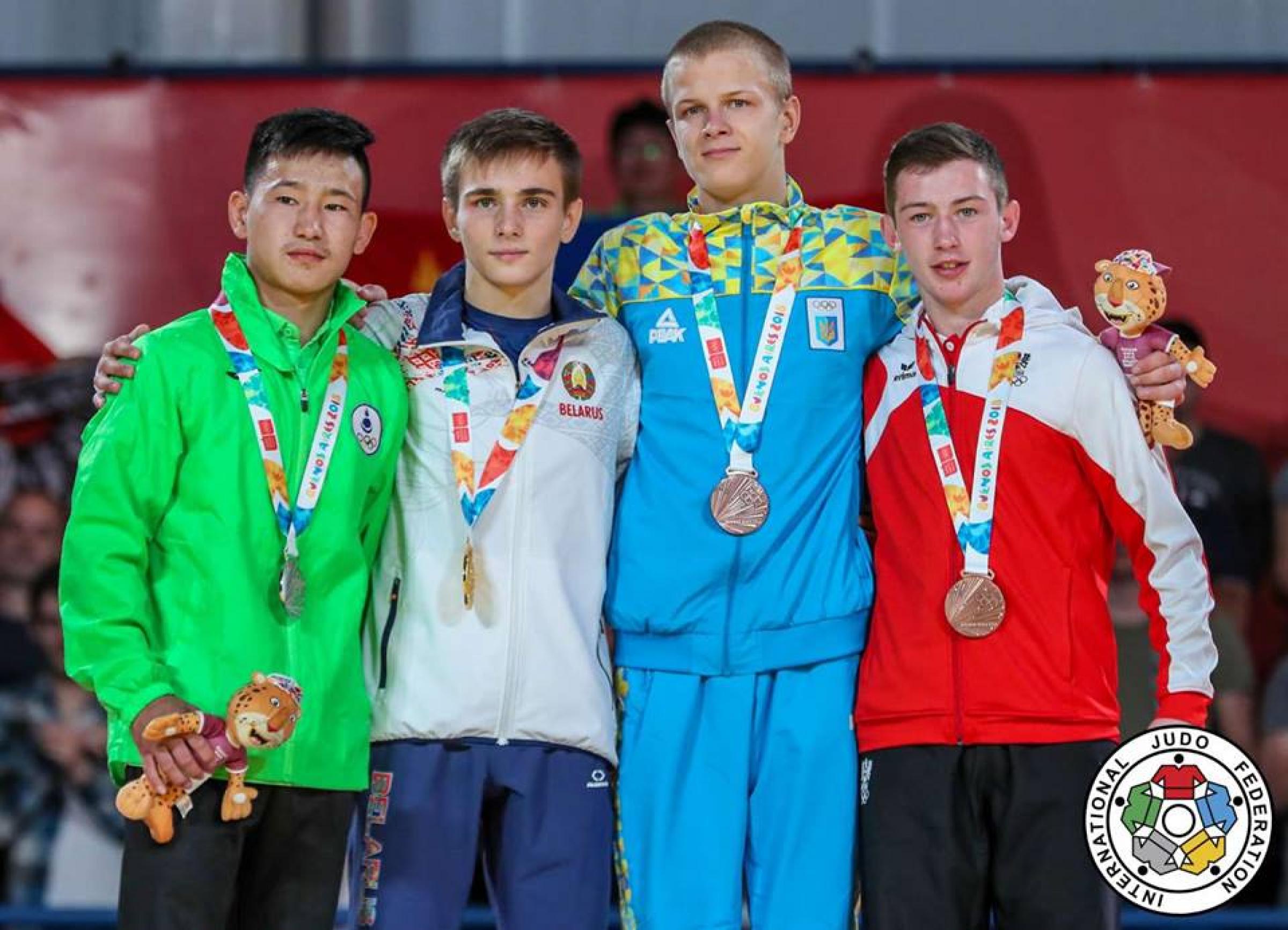 Podium -55kg category 1. KOLASAU, Artsiom (BLR) 2. GANBURGED, Temuujin (MGL) 3. VEREDYBA, Oleh (UKR) 3. LEUTGEB, Daniel (AUT)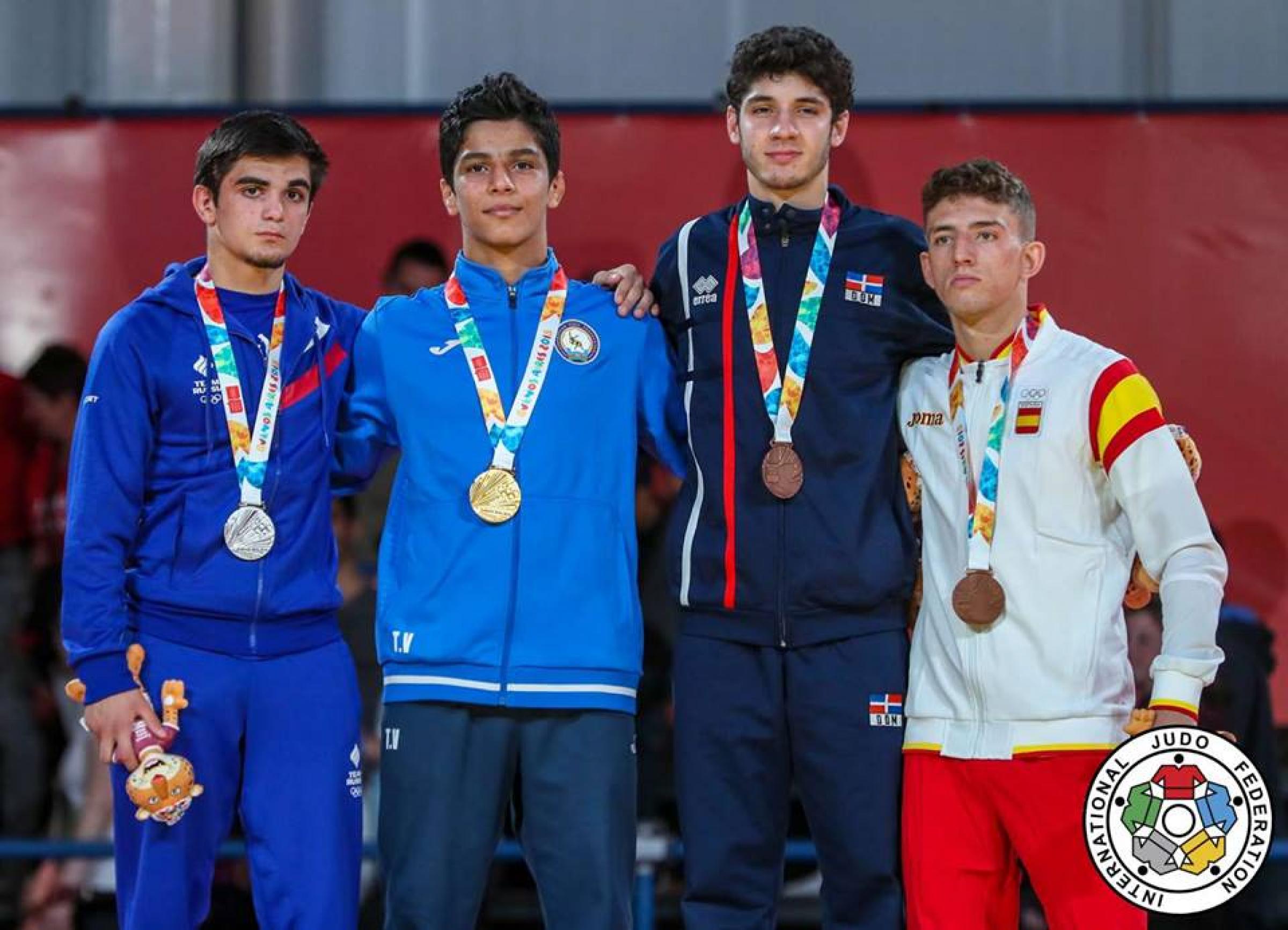 Podium -66kg category 1. TALIBOV, Vugar (AZE) 2. NAGUCHEV, Abrek (RUS) 3. TORNAL, Antonio (DOM) 3. PENA INSAUSTI, Javier (ESP)
The first day of the event saw the three lightest weight divison on stage which delivered the total number of 8 medals for Europe. The -55kg Artsiom KOLASAU (BLR) took victory defeating Temuujin GANBURGED (MGL) in the final. Bronze medals were picked up by Daniel LEUTGEB (AUT) and Oleh VEREDYBA (UKR). The golden success continued as Vugar TALIBOV (AZE) strived for glory in the -66kg category, overcoming Abrek NAGUCHEV (RUS) in the final. Spain picked up a bronze medal by Javier PENA INSAUSTI. The -44kg final had no European interest, yet, the final block marked a historical moment when Erza MUMINOVIQ won Kosovo's first ever Youth Olympic Games medal, respectable bronze. Right beside was 2017 Cadet European Champion and 2018 Silver medallist, Ana Viktorija PULJIZ (CRO).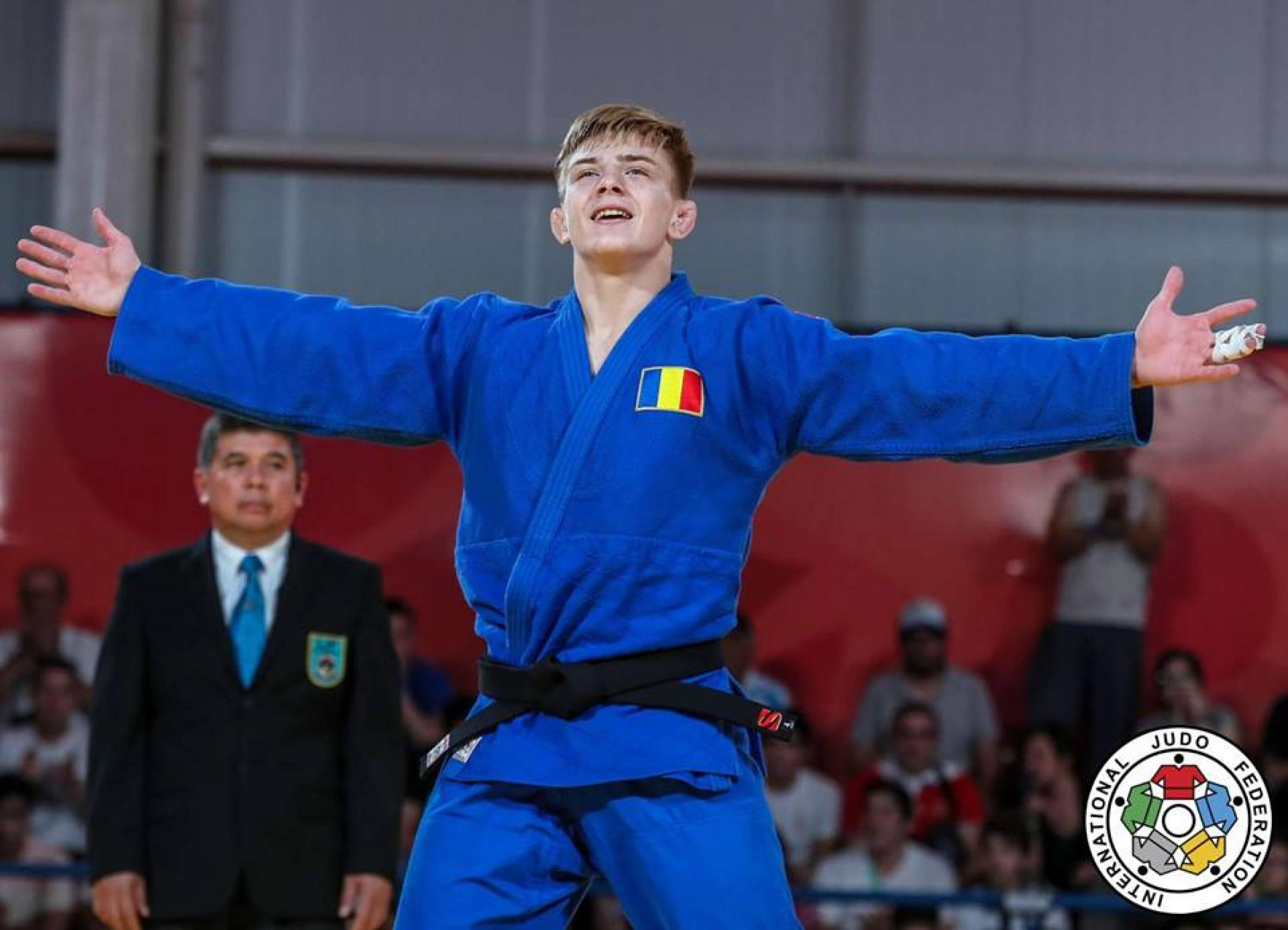 Celebration of Adrian SULCA (ROU) after winning the final of the -81kg category.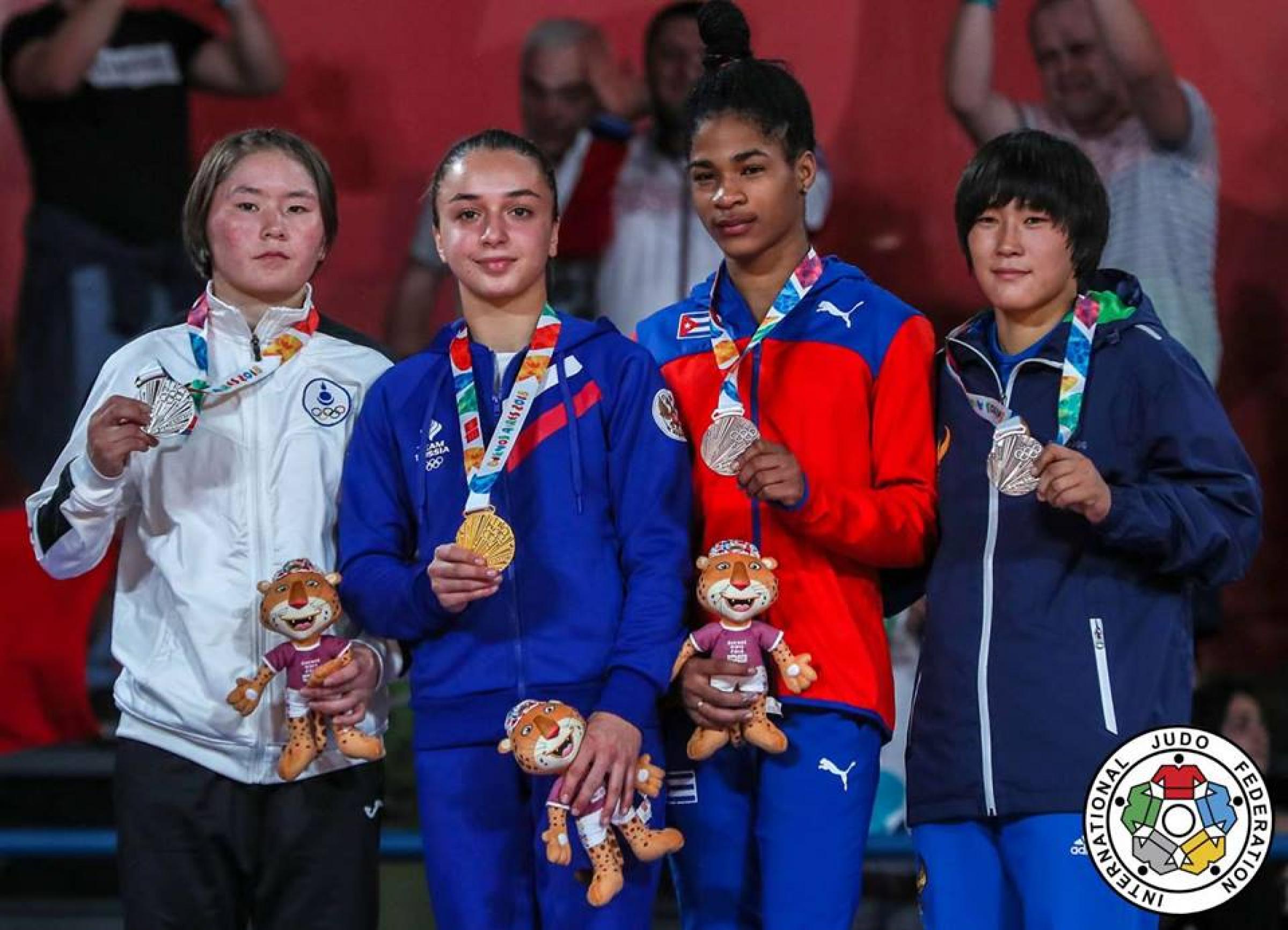 Podium -52kg category 1. KHUBULOVA, Irena (RUS) 2. LKHAGVASUREN, Sosorbaram (MGL) 3. ACOSTA BATTE, Nahomys (CUB) 3. ERMAGANBETOVA, Nilufar (UZB)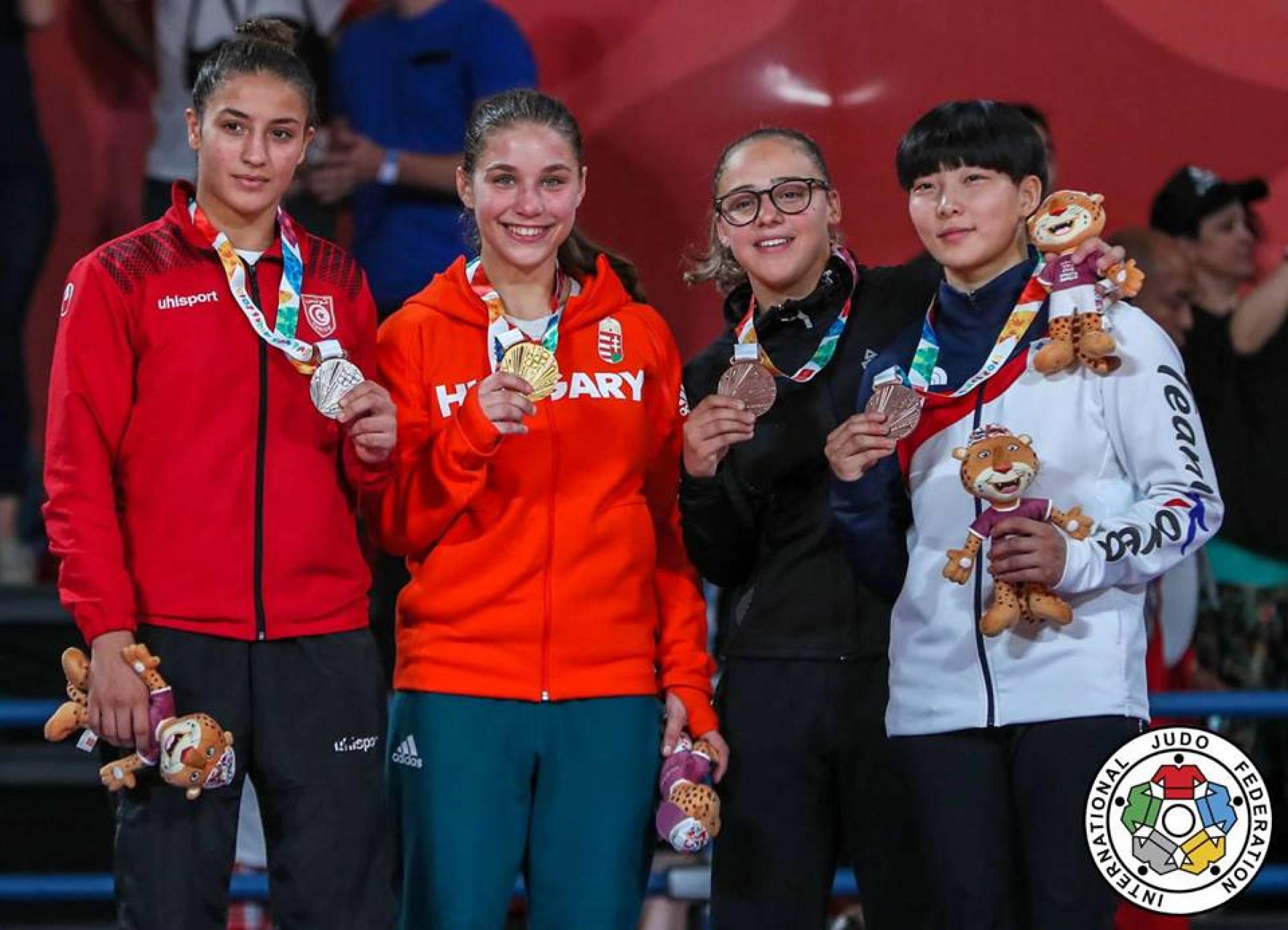 Podium -63kg category 1. OZBAS, Szofi (HUN) 2. KHLIFI, Mariem (TUN) 3. CORRAO, Alessia (BEL) 3. KIM, Juhee (KOR)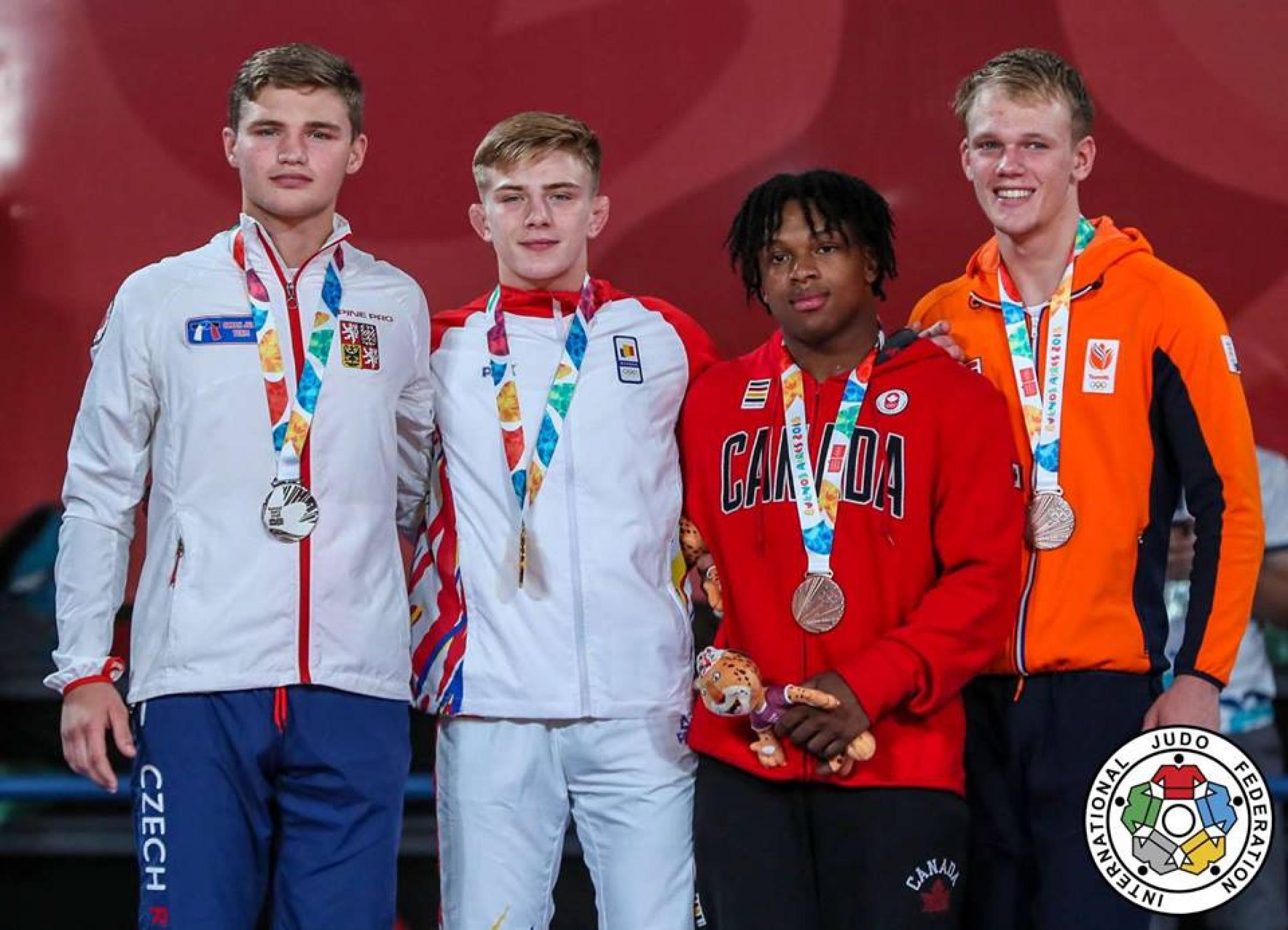 Podium -81kg category 1. SULCA, Adrian (ROU) 2. BEZDEK, Martin (CZE) 3. VAN DIJK, Mark (NED) 3. YOUNG, Keagan (CAN)
Day two continued in style. This time, Russia took the first victory in the -52kg category by Irena KHOBULOVA. The Russian judoka was the only European athlete to stand on the podium of this particular weight division, however, on the top spot it was. 2018 Cadet European bronze medallist, Alessia CORRAO (BEL) was over the moon in celebration when winning her bronze medal contest against Hasret BOZKURT (TUR) in the -63kg category. Four years ago, Hungary won gold in this weight division by GERCSAK Szabina. Less than 24 hours ago the tradition continued as OZBAS Szofi (HUN) triumphed to top her already precious medal tally. The Romanian national anthem was played in celebration of Adrian SULCA (ROU) as he climbed the -81kg category. Martin BEZDEK (CZE) has done his utmost winning silver, being only defeated by Sulca. Mark VAN DIJK (NED) put the Dutch on the medal table after his bronze winning performance against Ahmed REBAHI (ALG).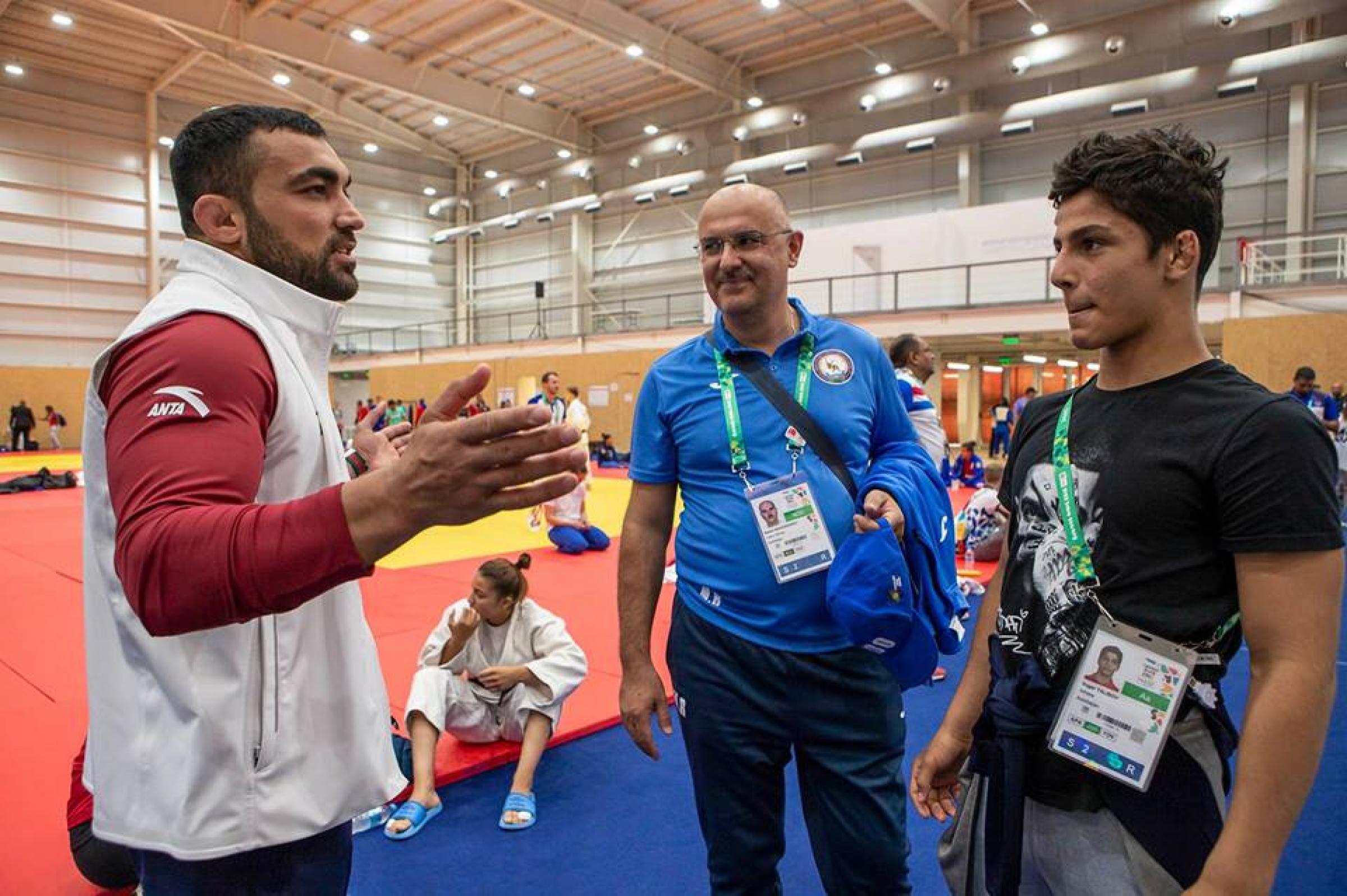 Olympic Champion, Ilias Iliadis inspiring the next generation at YOG2018. (Photo: International Judo Federation)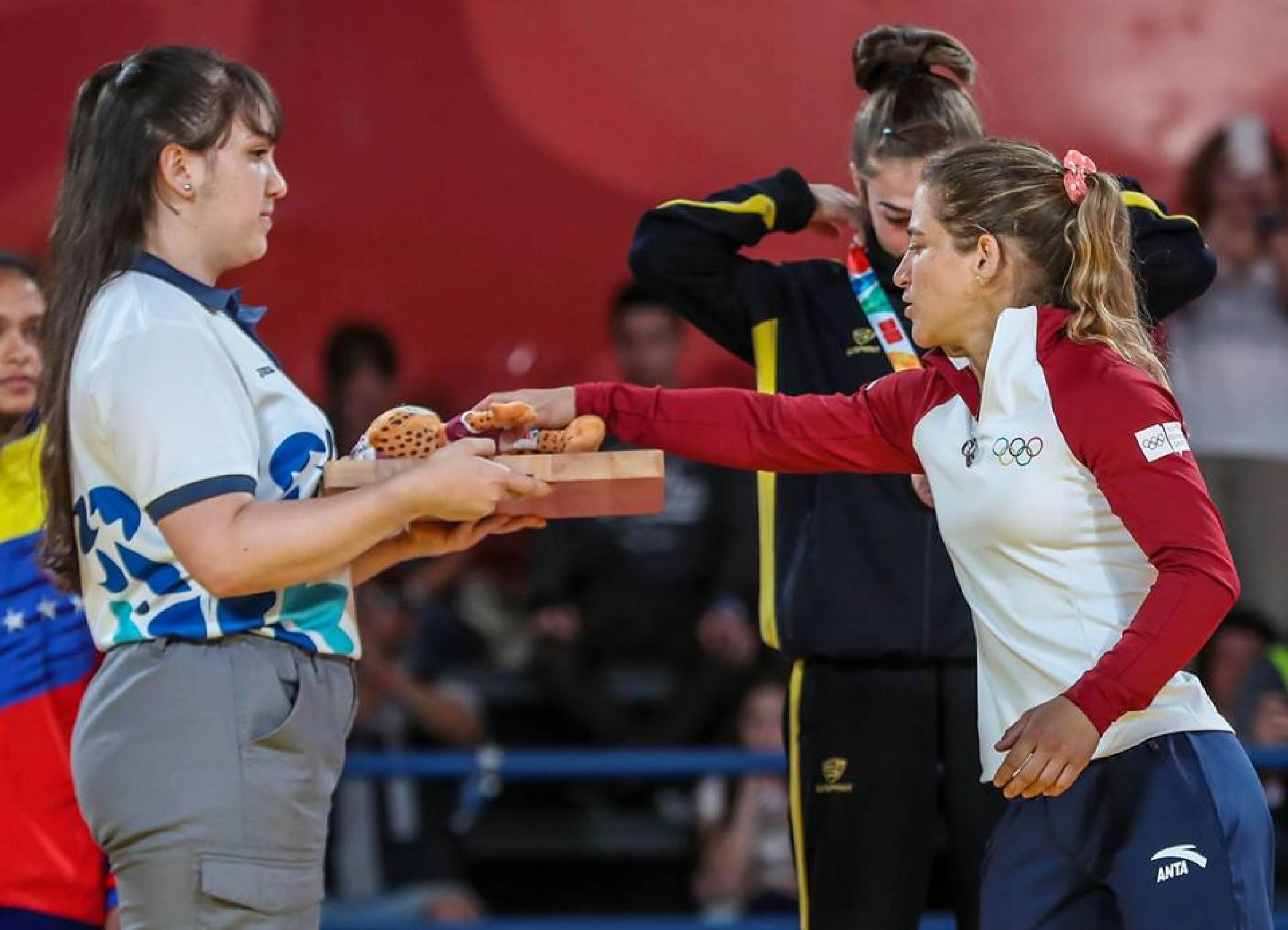 Olympic Champion, Paula Pareto, is also one of the Athlete's Role Model and Ambassador for YOG 2018. (Photo: International Judo Federation)
The Youth Olympic Games, or in fact any multi-sport events aren't just an ordinary judo events and in this case, it is truly special for our youth. Whilst inhaling the Olympic spirit, they are also surrounded by two Olympic Champions within reach. Both, Ilias Iliadis and Paula Pareto are on site supporting the youth.
Judoka
---