In a phenomenal effort, Joanne VAN LIESHOUT of the Netherlands took gold in the -63kg category.
The Dutch athlete was already celebrating both a bronze medal in the Junior European Championships and the fact it was her birthday yesterday, turning 18 years-old.
I don't know what to say, I wasn't expecting to win the gold medal but I felt strong this morning and I had a very good day.
Her Polish opponent, Angelika SZYMANKSA also had a sensational day to reach the final, taking out the #1 seed Laerke OLSEN (DEN) on her way and despite a tough back and forth, both in ne waza and tachi waza, VAN LIESHOUT had the final say.
I like to score big but also in ne waza, I don't really have a preference, I train hard in both. I can't believe after taking bronze in juniors I have won the U23s.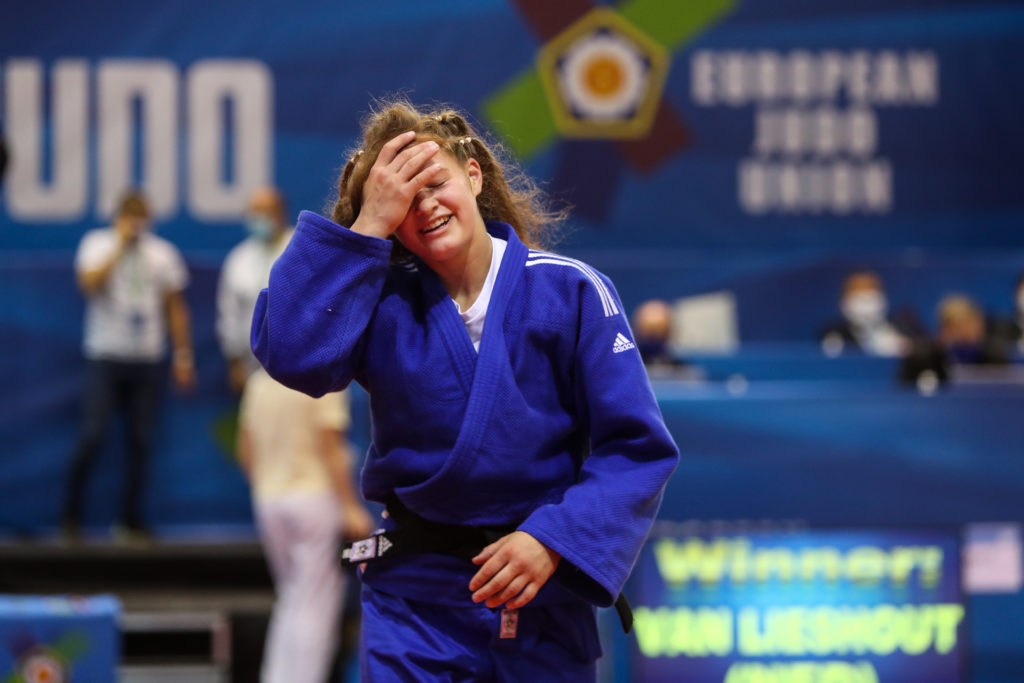 Still catching her breath after going in to golden score and moving directly to the podium, the youngster can return home with her team and celebrate when her title finally sinks in! It looks like great things are to come for VAN LIESHOUT who still has another four years to compete in this tournament.
Team Netherlands had already picked up a gold medal in the -52kg with Pleuni CORNELISSE and Yannick VAN DER KOLK taking a bronze in the -73kg category. The latter was in fact supposed to fight team mate Koen HEG, bronze medallist in the Junior Europeans but unfortunately was injured in his previous contest. It was a close contest for Nadiah KRACHTEN in -63kg which resulted in a 5th place.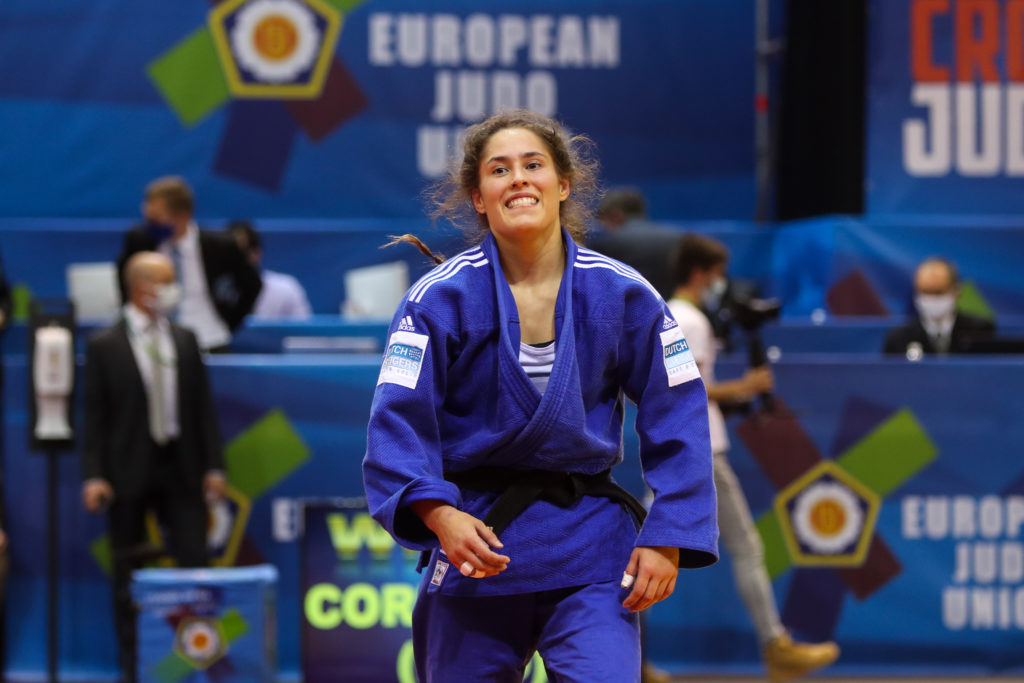 In the remaining categories there were some brilliant final contests, in the -48kg field, it was a huge effort from Frenchwoman Melanie VIEU who defeated Irena KHUBOLOVA (RUS) in the final, and also the former U23 Champion, Andrea STOJADINOV (SRB).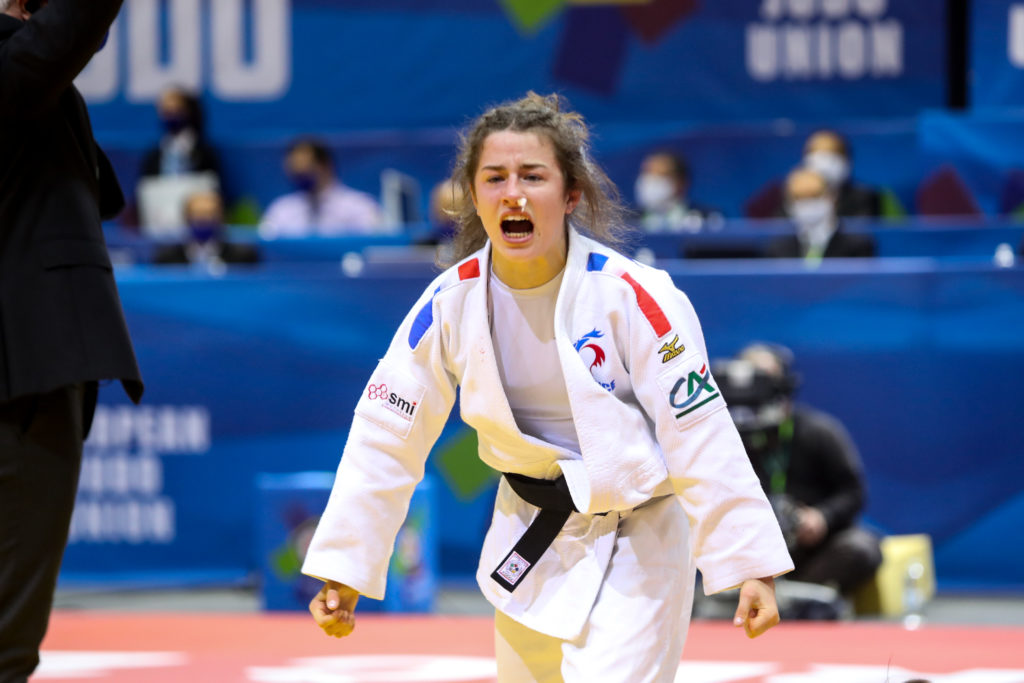 It was a brilliant event for Spanish superstar Nina Estefania ESTEO LINNE in the -57kg category. For ESTEO LINNE, this title was a long time coming having already taken 5th place and last year, a silver.
It has been a tough year and today very tough in my preliminaries. I was competing against juniors who have already fought and were still competing with the excitement from last week. It wasn't until the final I really enjoyed it, it was a really good contest. The situation in Spain was difficult but fortunately I could train at home with my boyfriend and next in the Valencia Centre with Laura Gomes and Sugoi Uriate. This was really important for me.

This break has been like an injury but worse, it is of the heart and the head and we cannot do anything about it. The next time I plan to compete is the Zagreb Grand Prix if it goes ahead, but of course in these times it is just a case of waiting.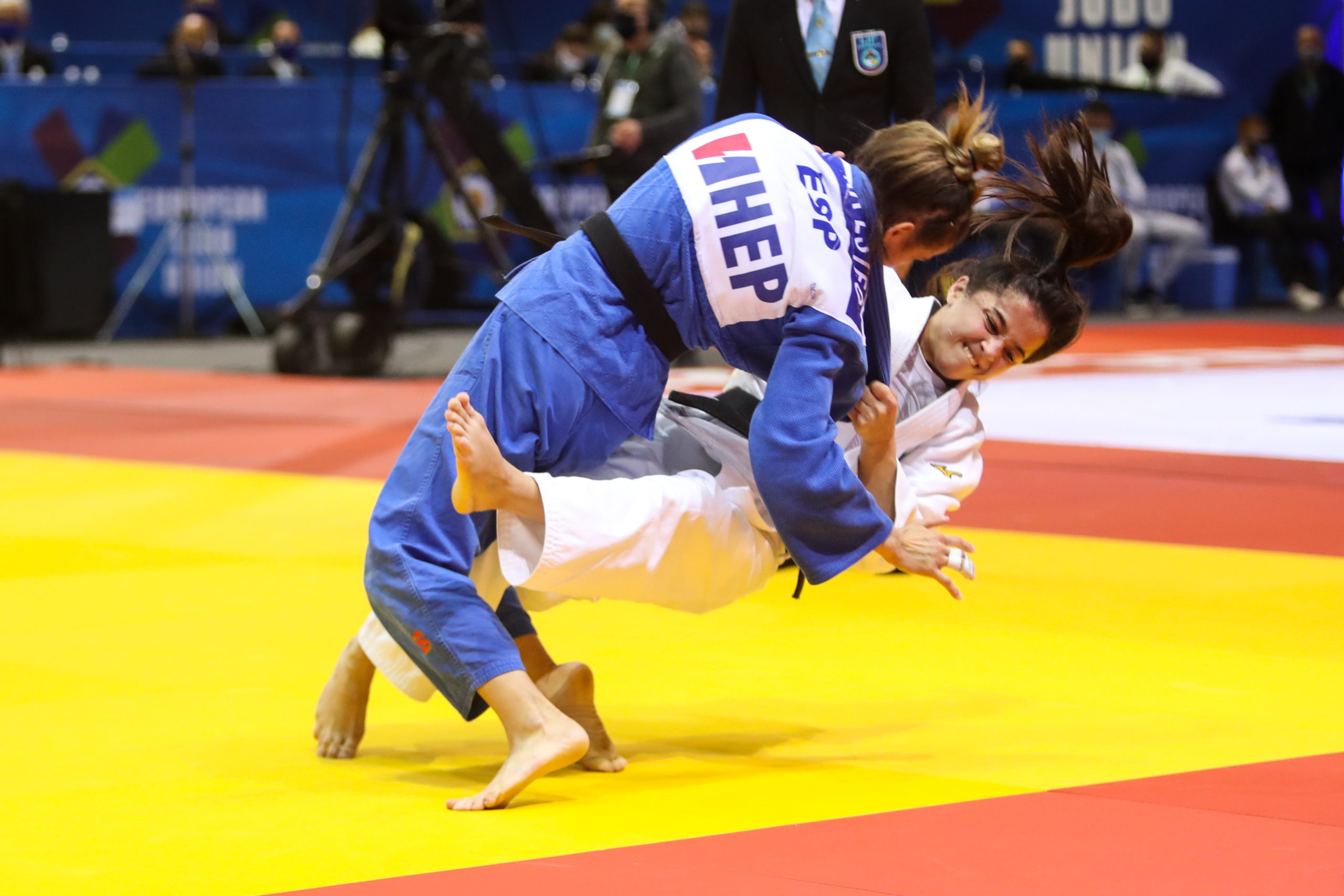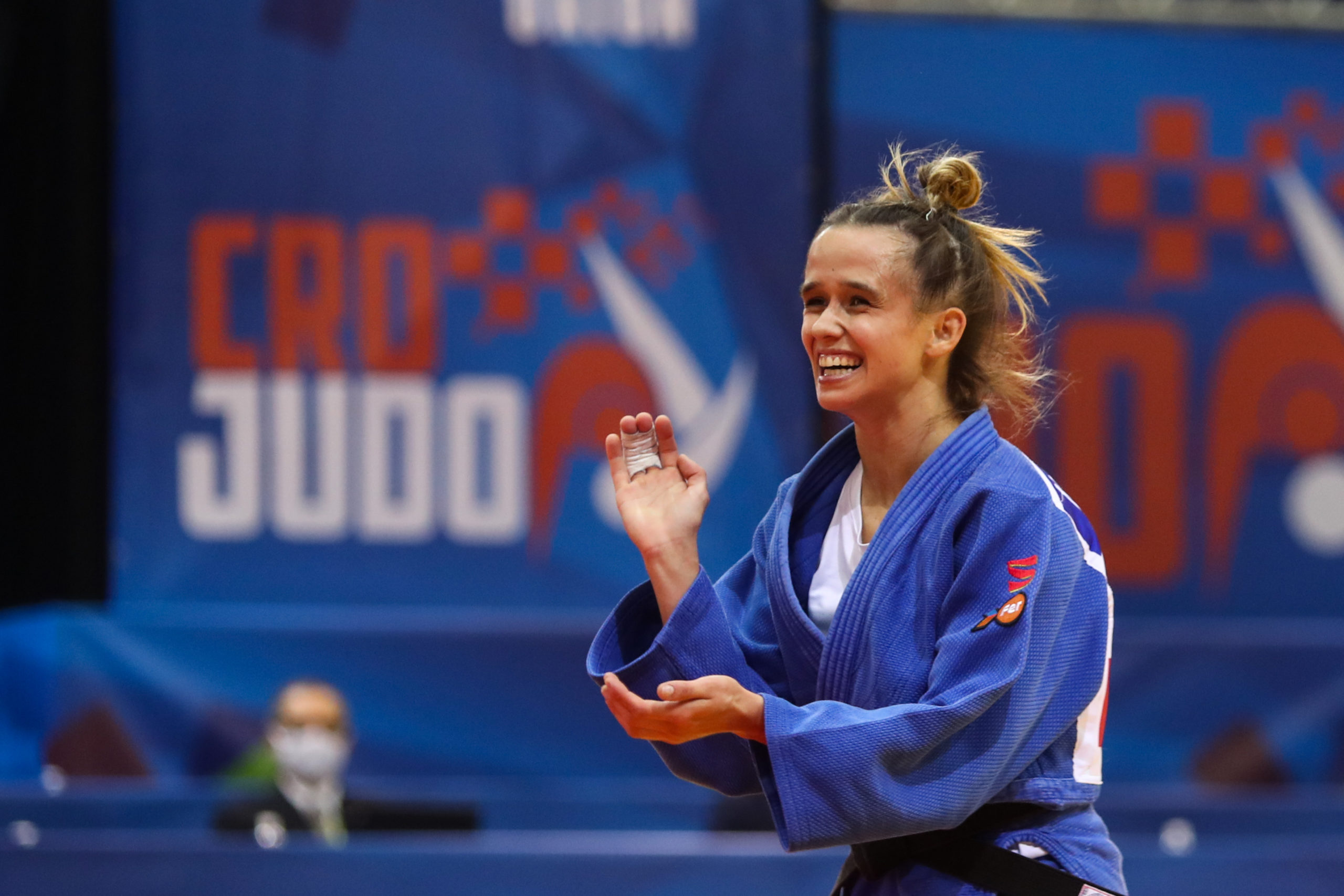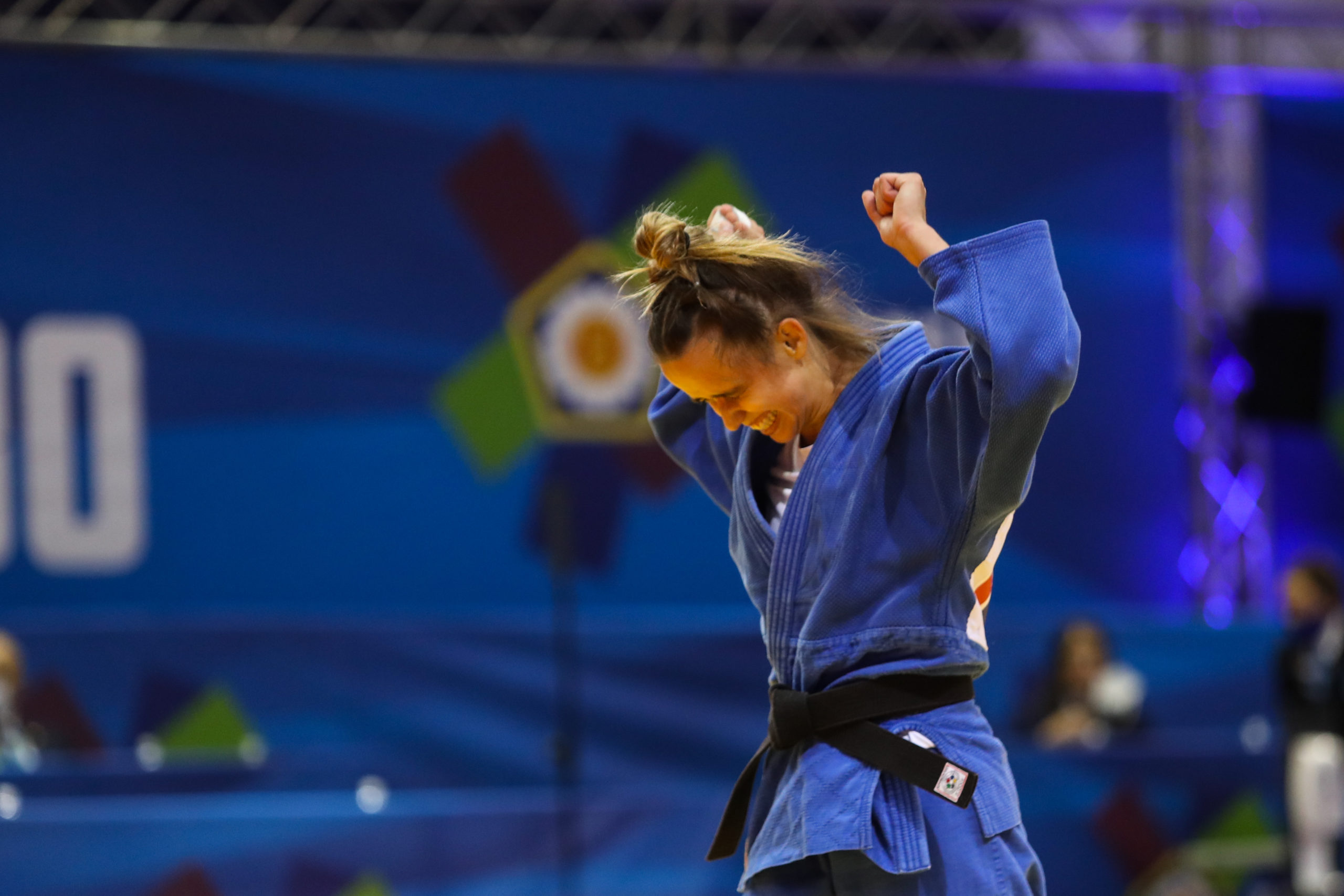 Russian entry, Konstantin SIMEONIDIS put in an extraordinary performance, his 2019 Junior World title transpired perfectly as he dominated the -60kg category with finesse. He appeared to win with relative ease until his semi final meeting against Jaba PAPINASHVILI (GEO) and of course the final against Temur NOZADZE also of Georgia. Both were difficult but especially the final as he was scored against by NOZADZE and needed to pull it back for the win.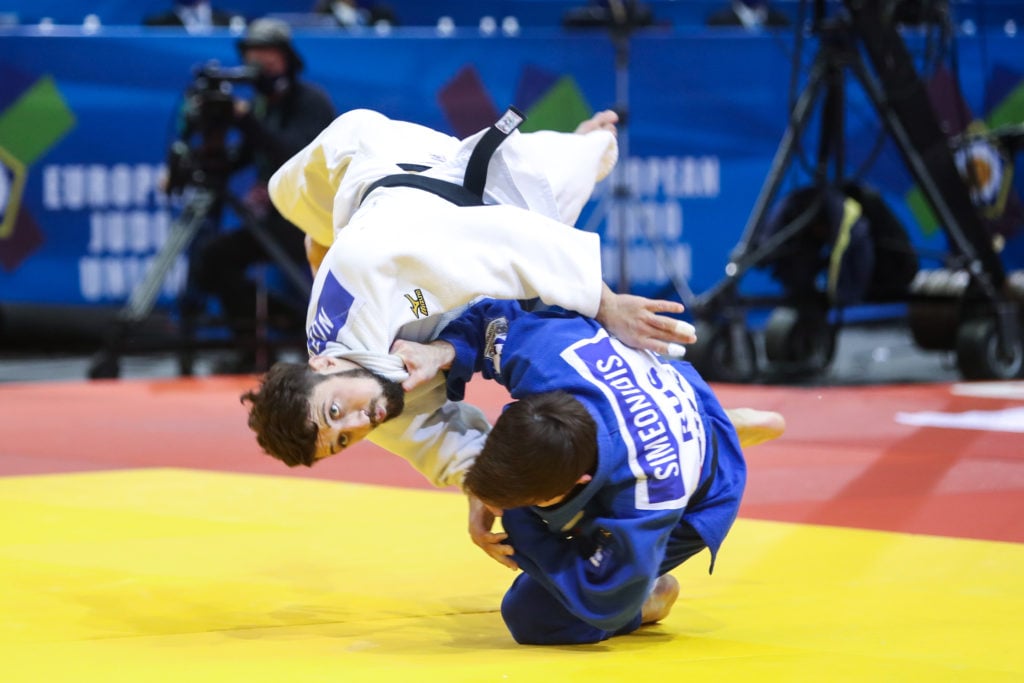 In the -66kg category, Mattia MICELI (ITA) had a successful journey through his preliminary rounds, seeing out strong hopefuls including Dylan VAN DER KOLK and a close contest against Adrian NIETO CHINARRO (ESP) in golden score. The final was greatly anticipated as it was against the home representative, Robert KLACAR (CRO), but it wasn't the result locals were hoping for and MICELI fed off the energy to take the gold medal and U23 European title!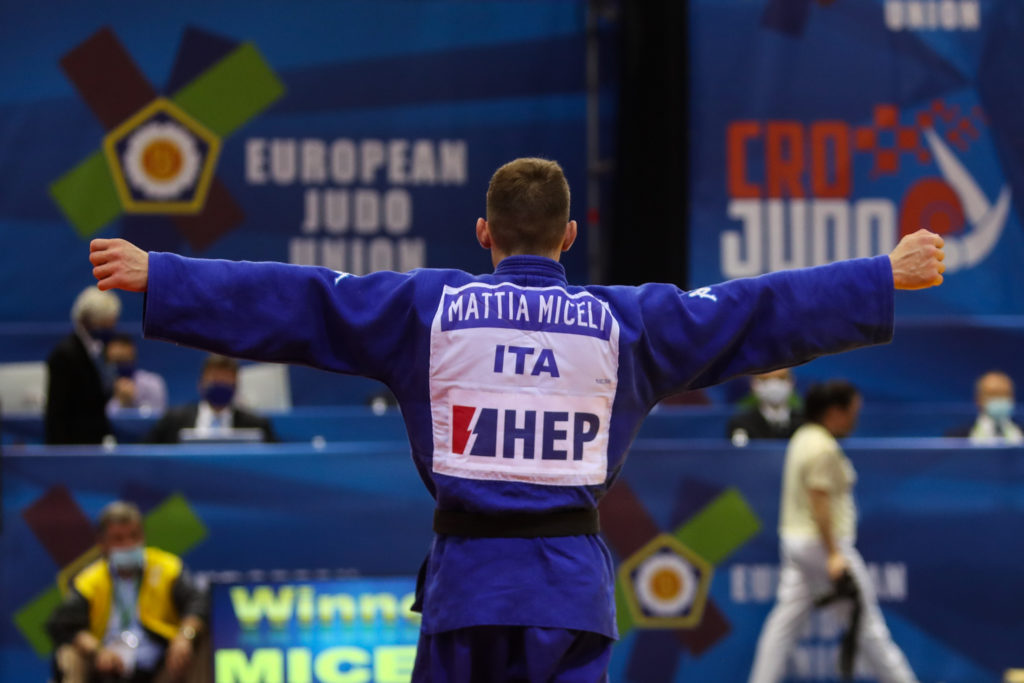 From the start of the day it was clear that the strength and talent of both Victor STERPU (MDA) and Makhmadbek MAKHMADBEKOV (RUS) would carry them at least in to the semi final. The pair came head to head for a grand finale, the initial score came from the Russian and settled in to a hold, but with 9 seconds on the clock, STERPU made a great escape. With the crowd hooked, he managed a second waza ari, the 2019 Junior European Champion took the U23 title in style!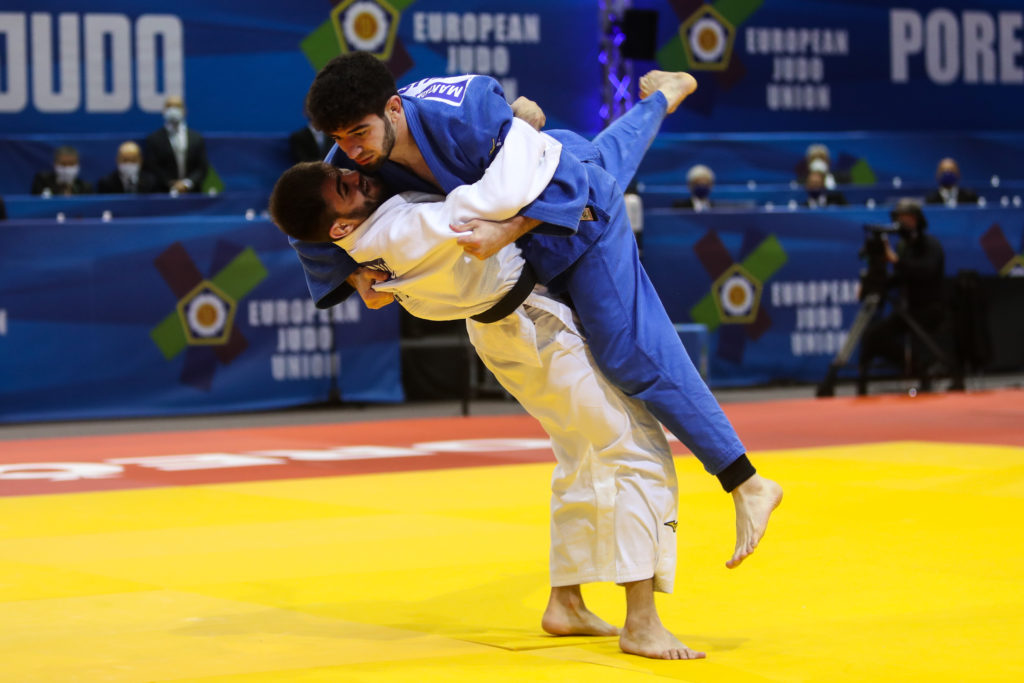 Day one of competition was incredible and wonderful judo was witnessed, those moving out of the U23 category already performing well on the senior circuit and the younger generations proving that Europe have a lot of talent to offer.
[google-translator]
Judoka
Author: Thea Cowen
---