The first day of the 2015 Cadet European Judo Championships in Sofia has come to an end with joy and tears as over 200 athletes did battle for the precious prize of success. The opening day was marked by a number of spectacular individual performances as well as high standards of judo skills. To top it all, there were several Olympic athletes in attendance, albeit this time off the tatami, from the coaches chair position. These sporting icons included double Olympian Sophie Cox (2004, 2012) and Ariel Zeevi (2004 Athens – bronze) who were busy up and down the arena supporting their athletes.
If you looked closely enough you could also spot French judo star, triple Olympian and Olympic Champion, Lucie Decosse (2008 Beijing – Silver, 2012 London – Gold).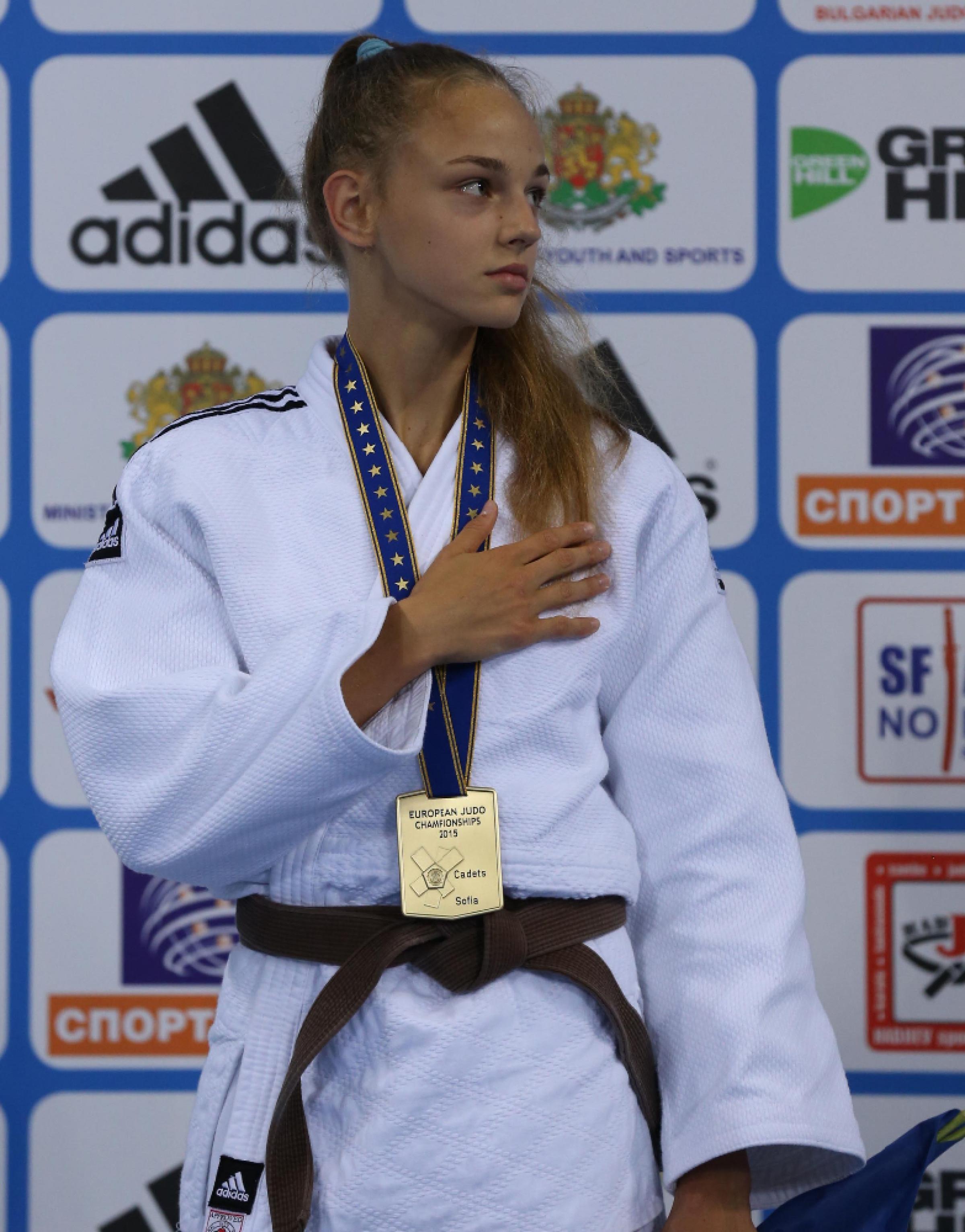 Leaving aside for the moment any technical analysis, the EJU's long-standing emphasis on the sport's family values were ably delivered by Daira BILODID (UKR) who won the -44kg category. Having her mother and father as her coaches leaves little doubt about their commitment and their love for the sport. "My aim was to win today. I knew it was going to be hard, there are many strong opponents so I had some nerves," explained the 14 years old judoka. Bilodid's father happens to be double European Champion (2001, 2003) and world bronze medallist (2005), Gennady Bilodid. "It is a very hard situation because all of my judo as a fighter was in men's judo so women's judo wasn't my territory. But I am incredibly proud of her [Daira]…It is definitely much more nerve-wracking to watch my daughter fight than to actually be on the mat [myself]," Bilodid concluded.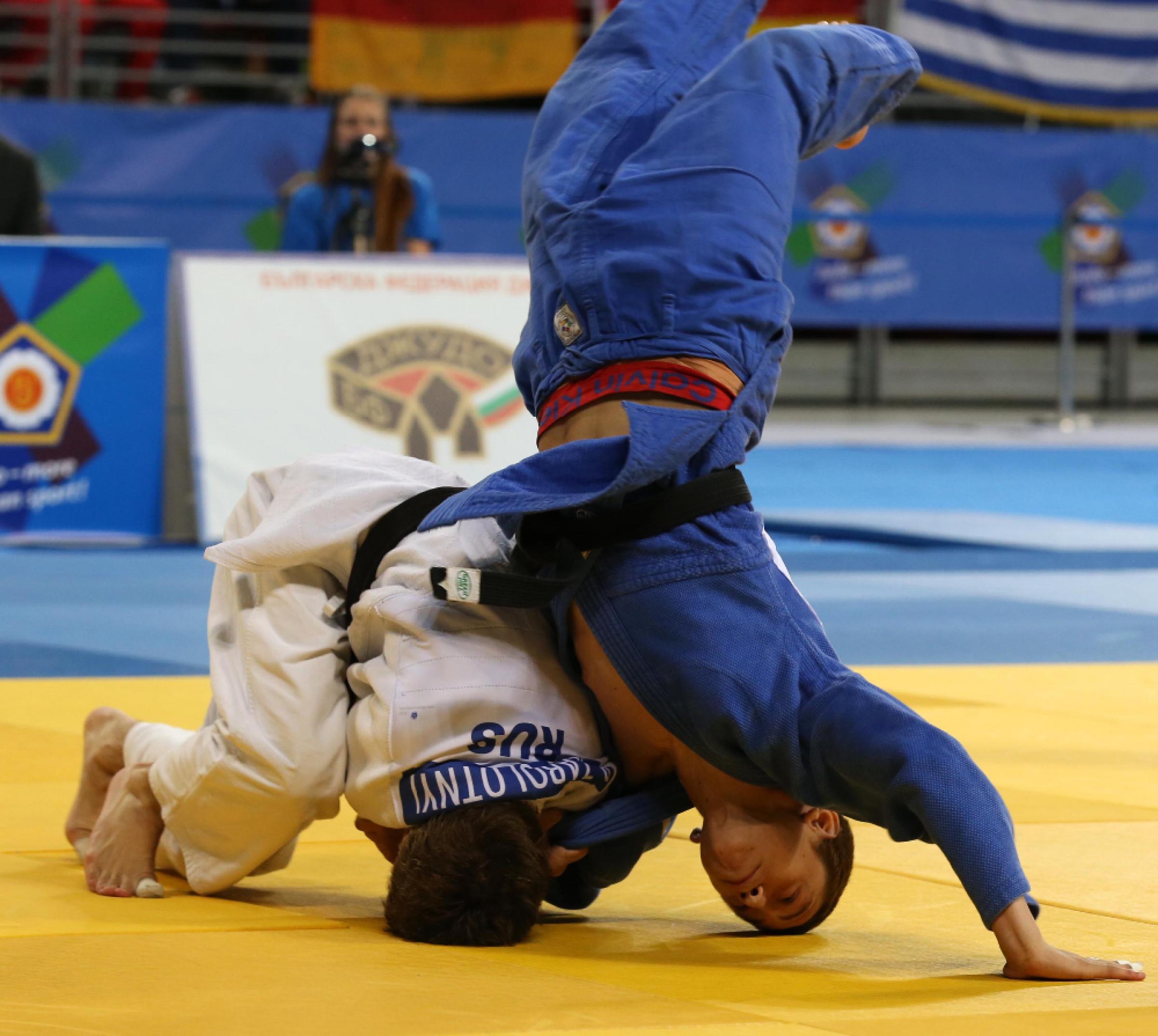 Meanwhile one of the biggest highlights of the day was Rustam ZABOLOTNYI (RUS). All eyes were on the Russian judoka who came to Sofia to defend his title in the -50kg category. Moreover, he was the only male winner from last year who managed to return and repeat. An 'Ippon shower' was unleashed by the youngster whilst defeating Francisco GARCIA MESA (ESP) as well as Dobromir KALISTERSKI (BUL). This was enough to book a spot in the semi-final where he had to overcome his team mate, Kazbek NAGUCHEV (RUS). At the end, a waza-ari score helped Zabolotnyi to go through.
In the final, Girogi NIAZASHVILI (GEO) appeared up for the challenge but surprised to see the contest take less than a minute leaving the title holder to come out on top once more. It was the Georgian fighter who initiated a left sided attack at the beginning of the contest that Zabolotnyi gently sidestepped, before throwing with a winning right-sided uchi-mata.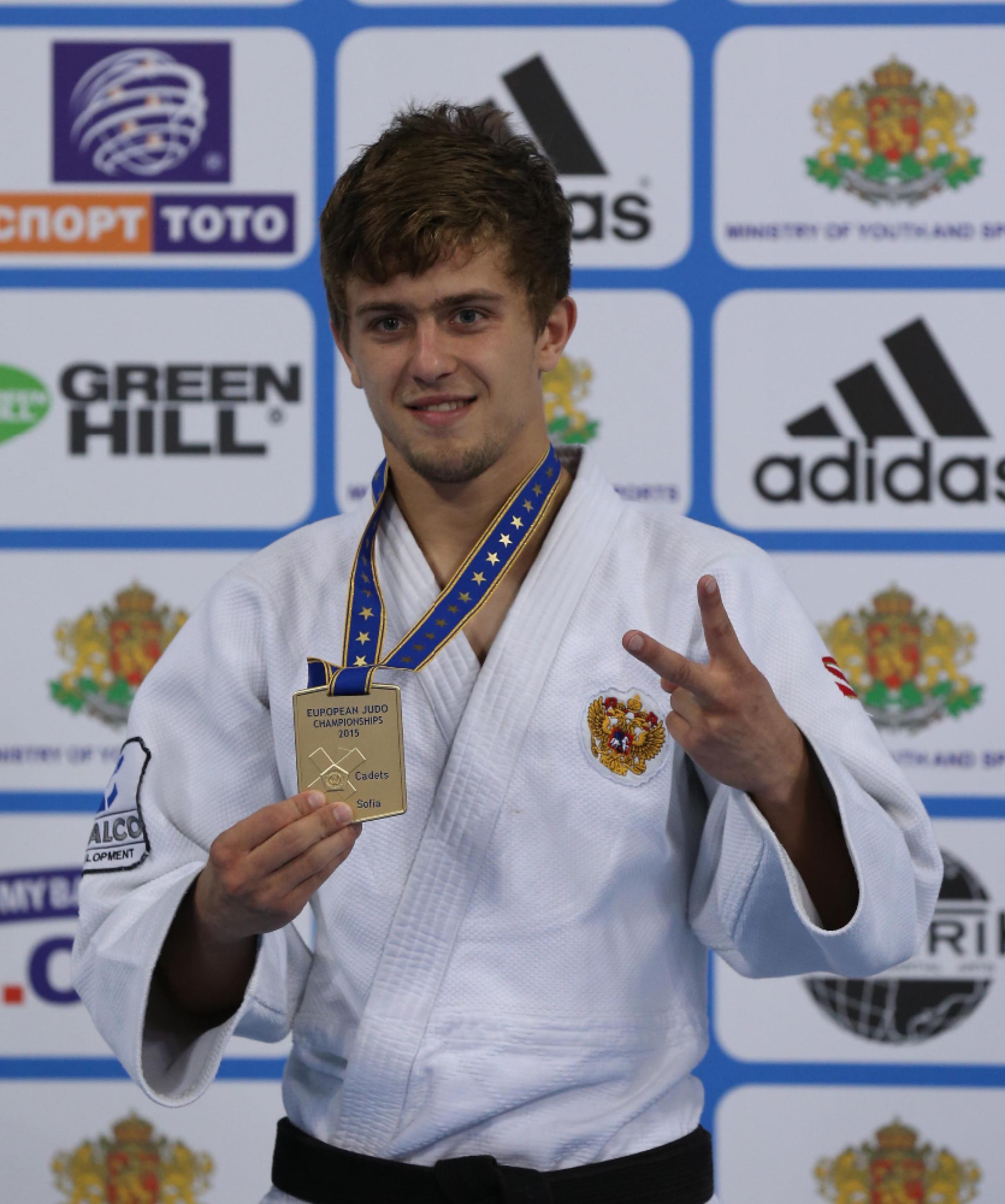 RZ: "Today, my target was to come here and win. I feel very tired but apart from the dedication to my training schedule I am really thankful to my coach and doctor who helped me to stay focused. I believe the moral concentration is the most important. There was a slight pressure if I could even call it one; apart from me there was an Italian girl who came back to defend her title…It was only the two of us and she finished 3rd place, so there was an extra yet special focus and determination for me today… The most difficult fight today was against my team mate in the semi-final Kazbek, I lost to him once before so today was my revenge," said Zabolotnyi. The next tournament for Zabolotnyi will be the Cadet World Championhsips in Sarajevo, Bosnia and Herzegovina; that may yet prove to be the icing on the cake. The climax of the opening day came when the home crowd jumped off their seats as the final of the -55kg category came to an end. Denislav IVANOV (BUL) secured a golden victory for the host nation with five winning contests. Overall, the Russian team leads the medal table after day one with Georgia and Italy following up closely. The second day of the tournament will begin at 9:30am local time
WATCH OUR EVENTS ONLINE
http://www.eju.net/calendar/?mode=showLiveTransmission&id=2079
FOLLOW US
Facebook: https://www.facebook.com/europeanjudo
Twitter: @europeanjudo
Instagram: europeanjudo
---