Dominic RESSEL (GER) confirmed his status as a world class judoka when he won the gold medal in the -81kg category on day two of the Zagreb Grand Prix. The 24-year old from Kiel secured his first ever Grand Prix gold and virtually assured himself of place in the German team for the forthcoming world championships to be staged in Baku, Azerbaijan in September. The points scored here will undoubtedly cement his position among the top ten in the world and most likely will be sufficient to earn him a place as one of the top eight seeds.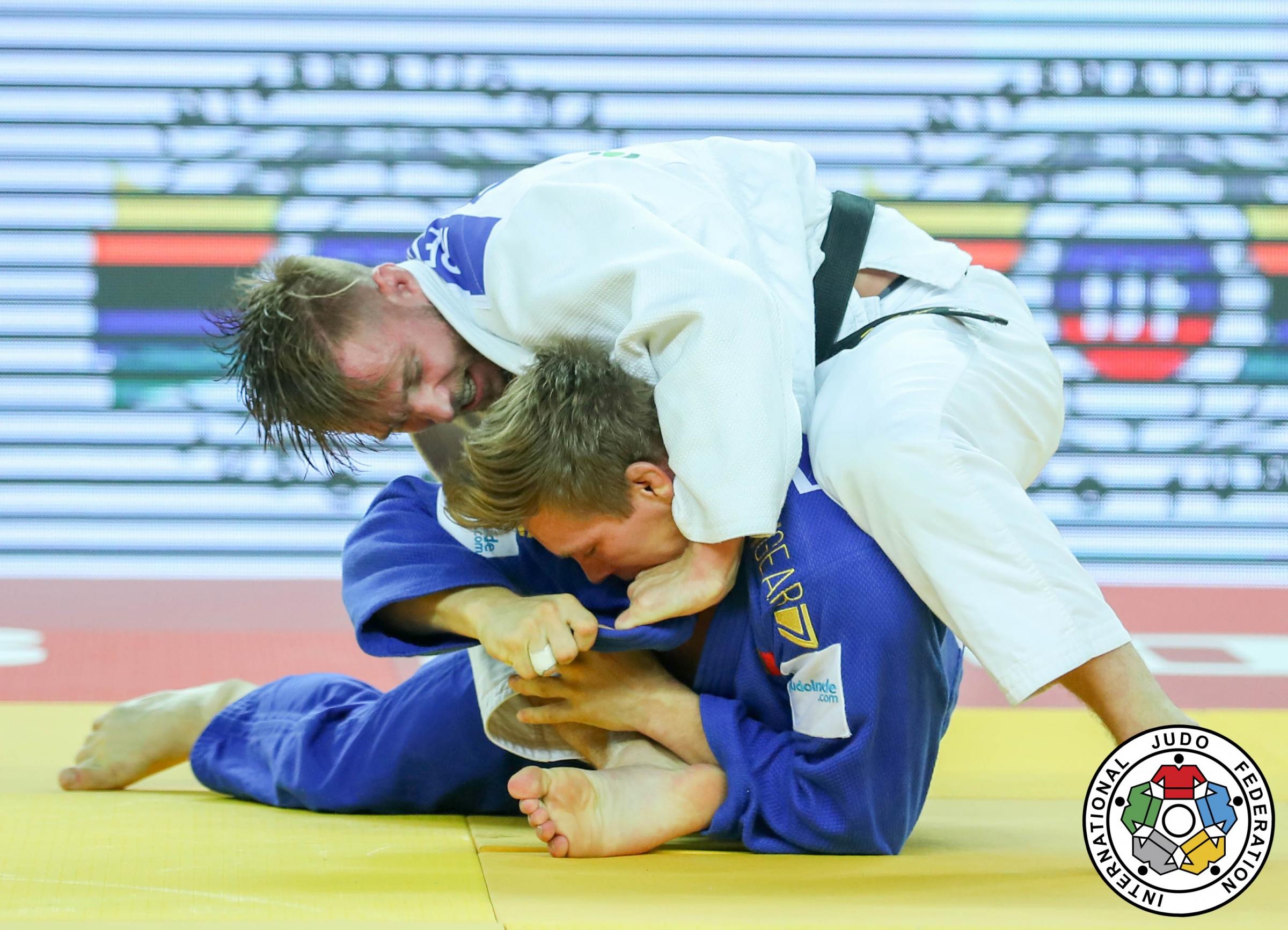 When asked about the difficult nature of his opponents today Ressel answered,
"They all posed problems and each one was hard in some way or other. But I found Koba MCHEDLISHVILI (GEO) in the preliminaries was particularly tough and I was glad to get that one out of the way. By the time the final came around I felt well prepared and my opponent, Matthias CASSE (BEL) was someone whom I had fought on three previous occasions. I had lost once before, but I discussed with my coach the best way to deal with this contest and so had a plan. I'm glad things worked out although I had not intended to end things in ne waza which if I am honest is not my speciality. I'll be in Budapest next and we'll see how things go there."
Ressel should perhaps reconsider his opinion regarding his own ne waza skills, given that four of his five contests resulted in wins in ne waza. He defeated some good opponents on his way to this Grand Prix gold medal and it seems highly unlikely that any of those who lost to him would consider Ressel's ne waza as being weak.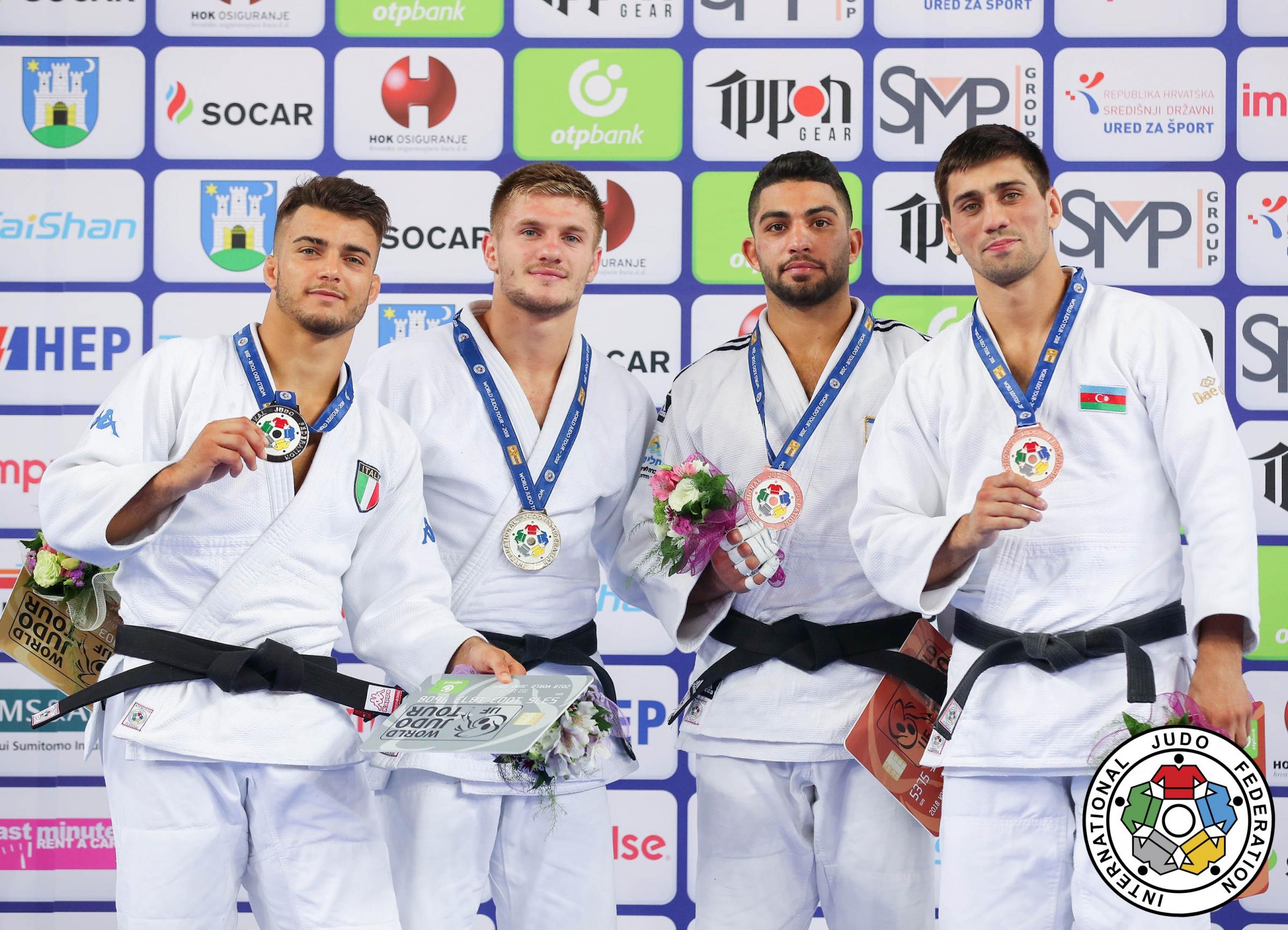 Podium Men -73 kg 1 GJAKOVA Akil KOS 2 BASILE Fabio ITA 3 BUTBUL Tohar ISR 3 ORUJOV Rustam AZE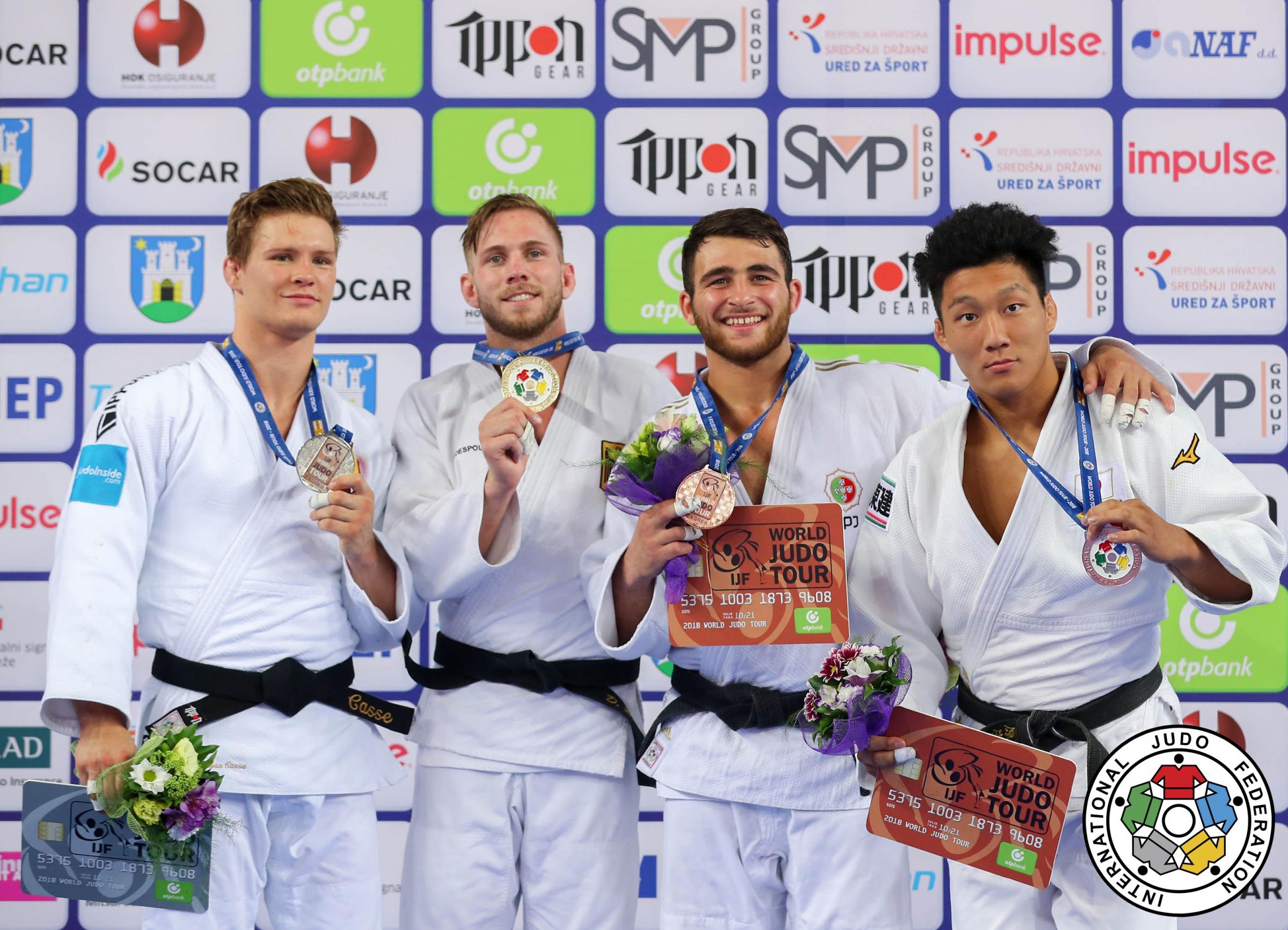 Podium Men -81 kg 1 RESSEL Dominic GER 2 CASSE Matthias BEL 3 EGUTIDZE Anri POR 3 FUJIWARA Sotaro JPN
In the -73kg the gold medal was one by Akil GJAKOVA (KOS) when he defeated current Olympic champion at -66kg Fabio BASILE (ITA). The bronze medals were won by Tohar BUTBUL (ISR) and Rustam ORUJOOV (AZE).In the -63kg category Tina TRSTENJAK (SLO) picked up a silver medal losing in the final to NABEKURA Nami (JPN). In the -70kg category Marie Eve GAHIE (FRA) took the gold medal defeating ONO Yoko (JPN) in the final. Sally CONWAY (GBR) won a bronze medal.
Judoka
---