Zagreb was just warming up in the past days with their annual Grand Prix, as this week they will be bringing the world together, accurately, with the Cadet World Judo Championships 2023. The President of the Croatian Judo Federation, Dr Sanda ČORAK is ready to welcome almost 600 competitors from 64 different nations.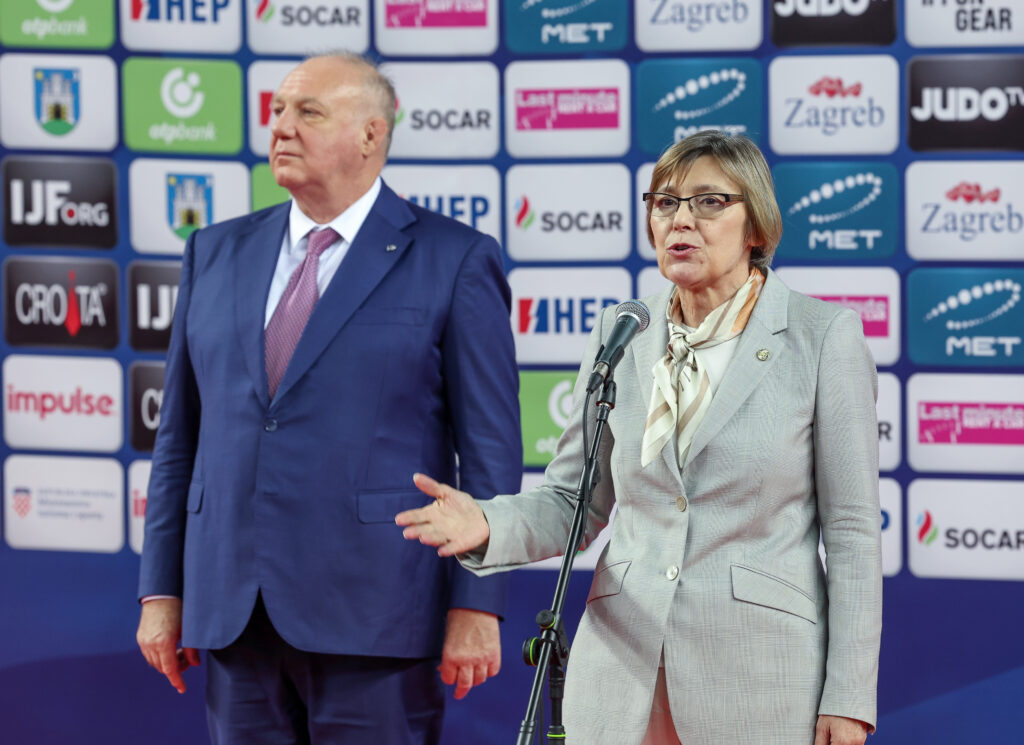 Dear judo friends and family,
Welcome to Croatia and welcome to Zagreb World Championships cadets 2023, Croatian Judo Federation is proud on continuity of organizing international judo events.

This is again one excellent opportunity for Croatian Judo Federation to welcome all judo family to Zagreb and express our hospitality to all competitors as well as sport officials and members of national teams.
As a host, we would like to organize sustainable and memorable event for all included and we will take care about every organizational aspect that can help in creating a positive sport atmosphere in our sport hall Arena Zagreb, but also to contribute to creating possibilities for all judo officials to meet and exchange their ideas for development of judo worldwide.
Therefore, we are focused on shaping one outstanding judo experience and promoting our country and our sport – judo, as a modern and dynamic combat sport with many social values. To achieve this task, we need the support and help of our sponsors, and many volunteers and I would like to take this opportunity to thank them all.

I wish all participants the best of luck, enjoy in new judo friendships and in experience of city of Zagreb!
Schedule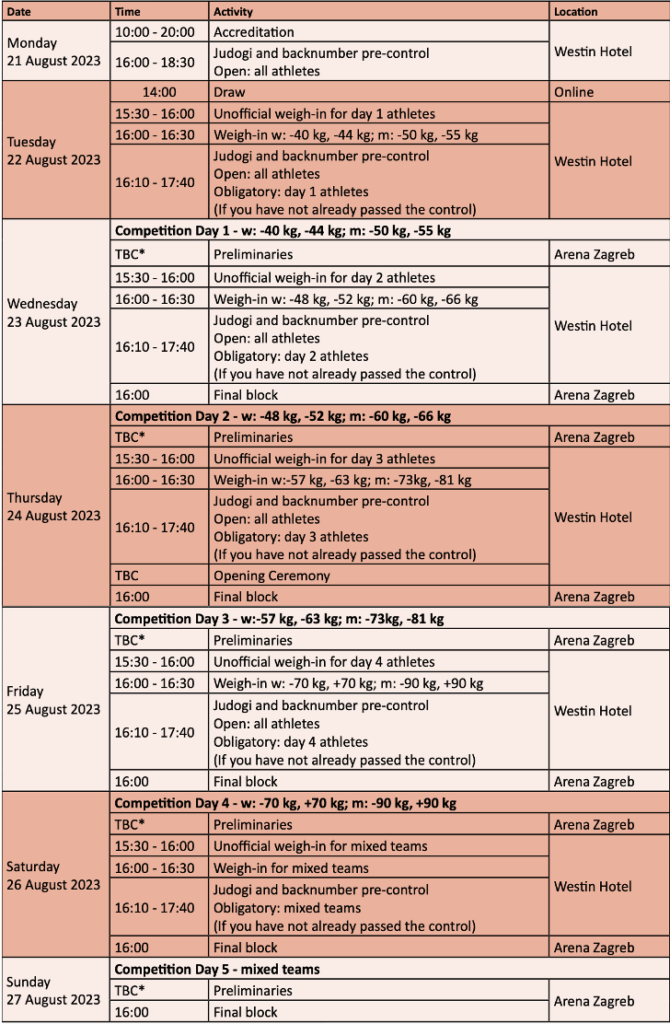 Europe's hopes
At last year's cadet worlds, France took glory on the overall medal table, followed by Georgia and Japan. With the absence of Sinem ORUC (TUR) in the -63kg category, there will officially be no returning world title holder for this week's event. The door is open and golden moments are up for grabs. Meanwhile, most of Europe's youth had two major events to test themselves at this year, the Cadet Europeans and EYOF. Therefore, there are a couple of names worth looking at and not be surprised by, if victory so happens to land in their hands. The list kickstarts with Patricia TOMANKOVA (SVK) in the -40kg category who won both the 2023 Cadet Europeans and EYOF. Moreover, she placed third at the 2022 cadet worlds. Marta BEORLEGUI OSES (ESP) also doubled on gold winning both events. Same applies to Vusala HAJIYEVA (AZE) who despite excellent efforts, will remain #2 seed in the -48kg category as top seed and world ranking leader is Tara BABULFATH (SWE). In the -52kg category Alyssia POULANGE (FRA) took the '22 cadet European title whilst Khadizha GADASHOVA (AZE) won gold at EYOF. Maria SILVEIRA (POR) shone on home soil in June, taking home the gold in the -57kg. In discovered absence of Oruc (TUR), cadet European silver medallist and '23 EYOF winner, Jana CVJETKO (CRO) will carry Europe's golden hopes on her shoulders. Watching her sister winning a Grand Prix title in style a few days back would certainly boost her confidence. She will be making memories for Croatia with her teammate, Nika MARKULIN (CRO) in the -63kg category. Another '23 cadet European Champion Tuana GULENAY (TUR) will enter the field of play in seek for brilliance in the -70kg category. France hopes to repeat an all French final in the +70kg with '22 cadet world silver medallist Celia CANCAN and '23 cadet European Champion, Leonie MINKADA-CAQUINEAU (FRA).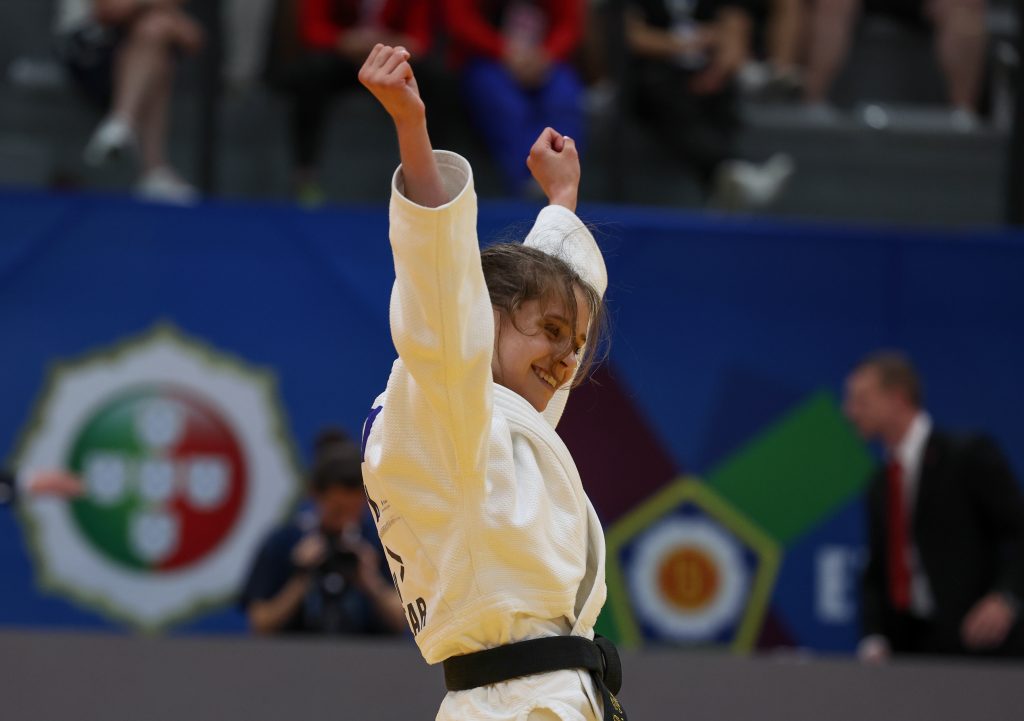 Europe will carry a valuable team across the male divisions too where Azerbaijan alone arrive with five current cadet European champions; Mahammad MAMISHOV (-50kg), Mirkhalig ISKANDAROV (-55kg), Mahammad MUSAYEV (-60kg), Abil YUSUBOV (-66kg) , Ramazan AHMADOV (+90kg). They are all top seeds within their weight categories, respectively and will be joined by other EC title holders, -73kg Lucio TAVOLETTA (ITA) -81kg Boris RUTOVIC (SRB), -90kg Nikita YUDANOV (UKR). A few '23 EYOF winners are also amongst the list with some of them being unseeded which will only make the outcome more interesting: Shota BACHOSHVILI (GEO), Merabi SAMADASHVILI (GEO), Tudor MOSOI (ROU), David GLIGA (ROU), Emir Selim ARI (TUR), Aslan KOTSOEV (AZE) and Ibrahim TATAROGLU (TUR). Japan Is bringing an eight potential freight with four male four female, all of them unseeded. Brazil and Canada will also be challenging Europe's troops. The famous mixed team event will take place on Sunday, 27th August.
The official draw will take place today at 14:00 (CET). Good luck to all participants!
Author: Szandra Szogedi
---