We would like to inform you that the elections of the Polish Judo Association (PJA) were held on the 29th of August 2021.
The president of the PJA, Jacek Zawadka has been re-elected. 202 delegates out of 376 voted for Zawadka. The second candidate got 160 votes at the PJA Congress.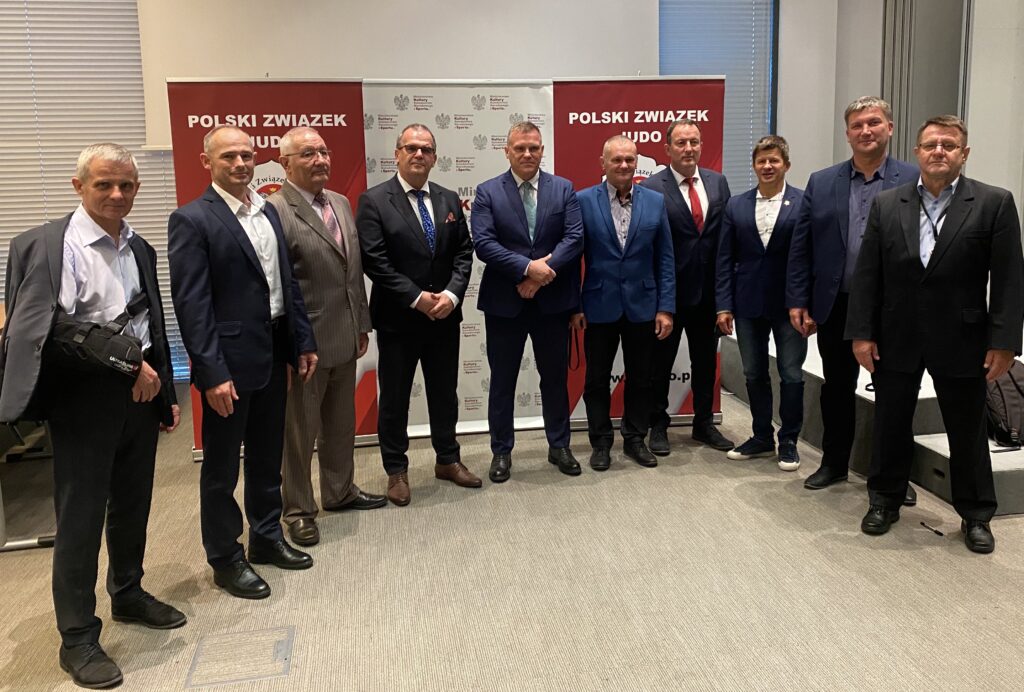 The main slogan for President Jacek Zawadka is "positive and effective judo". He explained his plans and ideas for the upcoming years.
We start in a new Olympiad and we will make some major changes. In the next days we will announce the new sports director. Also the position of the senior head coach remains vacant at this stage. We are looking for an experienced trainer, preferably from abroad.
Further Plans
Modification of the PJA training organisation system coordinated as the "Polish training system", adapted to our human, financial and organisational potential as a system that takes into account our specificity and capabilities.
Further development of kata judo.
Organise the national system of competition between veterans and amateurs to take over the organisational and training care of a group of veterans in the field of coordination of participation in international and championship competitions.
Strengthen activities in the field of development of the sport of judo for disabled people, take measures to build national competition in Paralympic judo.
Building a far-reaching cooperation with both the International Judo Federation and the European Judo Union.
---
BOARD MEMBERS
President: Jacek Zawadka
Vice president: Juliusz Kowalczyk
Vice president: Jozef Jopek
Board secretary: Marian Lewandowski
Member of the Board: Cezary Borzecki
Member of the Board: Tomasz Gadaj
Member of the Board: Jacek Biernat
Member of the Board: Robert Taraszkiewicz
Member of the Board: Piotr Pulkosnik
Member of the Board: Mariusz Gronski
Author: Sören Starke
---