Slovak Peter ŽILKA gave an exciting and convincing performance to take gold in the -100 kg category on the second and final day of competition at the European Judo Cup in Bratislava. Stylish and controlled, Žilka's solid defence kept his opponents at bay whilst at the same time he was able to set up his array of scoring techniques.
In the first round he faced Narsej LACKOVIC (SLO), whom he threw with two waza ari. In the last match, Žilka came up against Semen RAKITA (UKR). In a close contest Žilka eventually found a way past the defence of the Ukranian, scoring waza ari then ippon at 3:45. Domenico DI GUIDA (ITA) was a strong oponent but Žilka managed to defeat him with one waza ari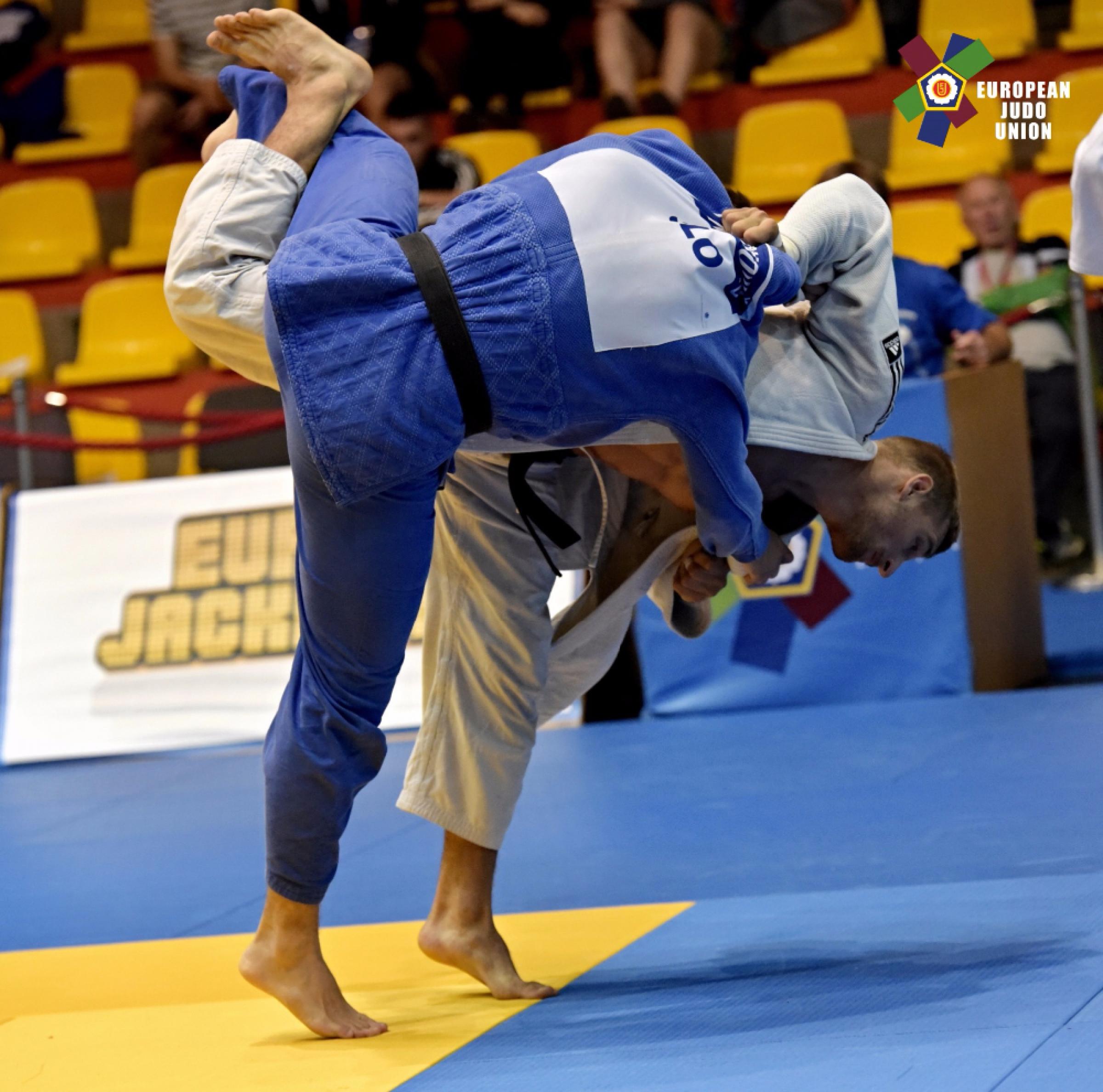 In the semifinal, Žilka won against Rafal KOZLOWSKI (POL) with one waza ari and managed to maintain it that way despite 2 shidos.
Then the fans got to see a Czech – Slovak final between Žilka and Jiří PETR. Even though it seemed like a simple match, in reality it wasn't. With his personal technique of uchi mata, Žilka acquired 2 waza ari followed by an ippon.
Peter Žilka is from Žilina and currently trains for Slávia STU in Bratislava under Jozef Krnáč, silver medalist from the Olympic Games in Athens in 2004. "This success feels awesome as I have had a really tough month competing every weekend, this being my fifth competition in a row. This is the reason that I feel a little bit tired."
"I would like to go to the Olympic Games, but there is one opponent from my country in a higher ranking position at the moment in the Olympic ranking list. So I hope Tokyo will also be the one for me," explained Peter.
Judoka
---