Last Sunday the Swedish Judo Federation held a ceremony for Solveig MALMKVIST who received her 7th Dan. Both national television and radio were present to broadcast this precious moment. Little did she know that 48-hours later, her popularity will be spreading across Sweden via social media, beating views and likes of Zlatan's quitting with Eurovision's recent top news.
On the 10th of October 2022, Ms Malmkvist turned 90-year-old. She herself was highly involved in the very first years of the creation of the Swedish Judo Federation. During the 70s, she was responsible for women's judo in Sweden and later she became one of the real pioneers of special needs judo. It started at Tomteboda with the visually impaired class and today Solveig is involved in two clubs; Vasastan's Adaptive Judo and Huddinge Judo Club for the disabled.
Solveig is the living proof of the motto "sport for life". She has shown outstanding endurance and a great commitment to judo for over 60 years. A hard-to-beat performance, said the President of the Swedish Judo Federation, Ms Kristiina Pekkola.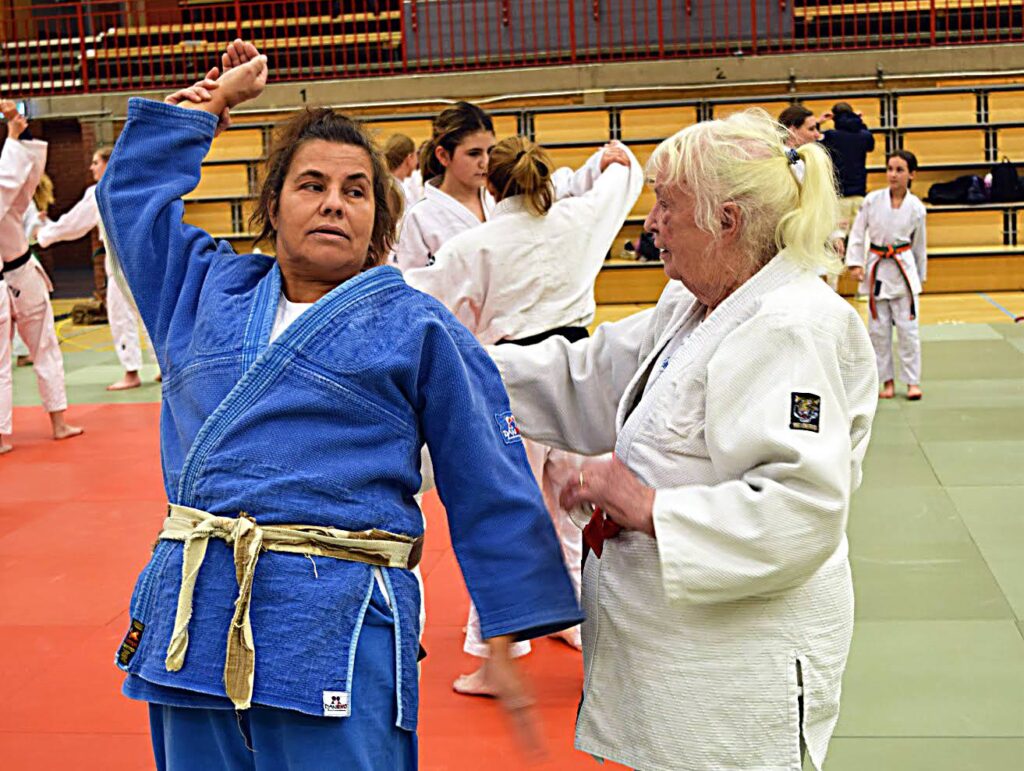 Ms Malmkvist started judo in 1962, at the age of 30. During those years, there were no girls practicing judo. In fact, it was unthinkable that girls would do such things at that time. She was allowed to join only because her husband was doing judo. Today, Ms Malmkvist, is still active on the judo mat. At the age of 81, she was the first woman in Sweden to receive 6th Dan. Last weekend, this was topped with another celebration up in ranks.
The post about Ms Malmkvist 7th Dan has already received over 14k likes with almost a 1000 shares and the numbers just keep growing and growing. This Thursday, she will be live on National TV, sharing her story. Click here to view Facebook Article.
Tack så mycket Solveig! What an ambassador for judo!
Cover image: IK Södra
Author: Szandra Szogedi
---