The Junior European Championships 2020 started a little unusually, however in these current circumstances, the safety of athletes and delegations has been our priority which forced the postponement of the draw and in turn, the preliminary rounds on day one.
Organisation by Croatian Judo has been incredible from the very start, the transformation of the usual OTC training venue in to a major tournament site, ensuring the safety and appropriate distancing measures for all teams and delegations as well as staff couldn't be faulted.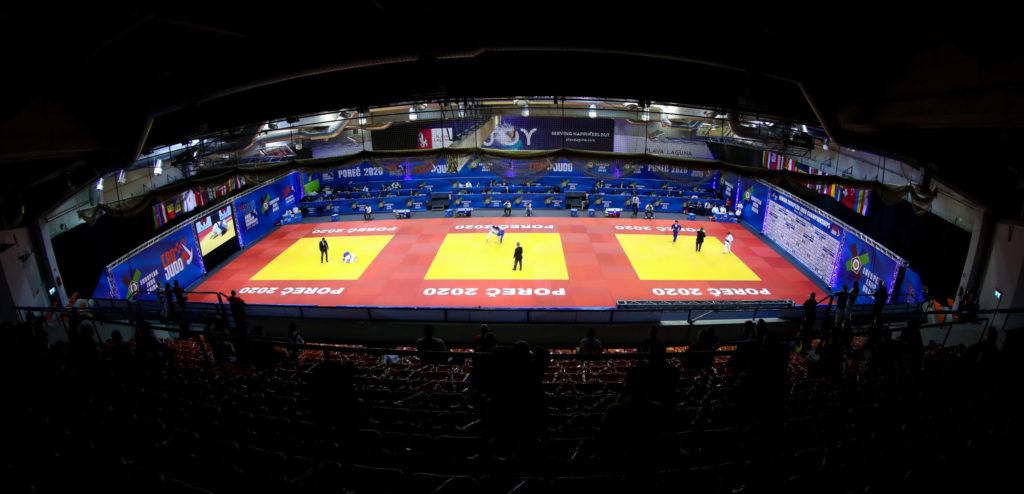 The first athletes were welcomed on to the tatami at 14:00, kickstarting these Championships and the top seeded athletes were off to a tremendous start, demonstrating exactly why they came in as the leaders.
Andrea STOJADINOV (SRB) came in as the #1 seed in the -48kg category, but her history in Junior European Championships hung over her, though she holds two Junior World medals, a medal in every colour in the U23 category and a host of senior medals, the Junior Continental seemed unattainable.
She came in today with the mindset that under no circumstance was she to leave without the gold and this mentality held true for her as she confidently won each contest and though each of her opponents gave her a good fight, especially in the final against the unseeded and unranked Italian, Giulia CARNA, her experience won out.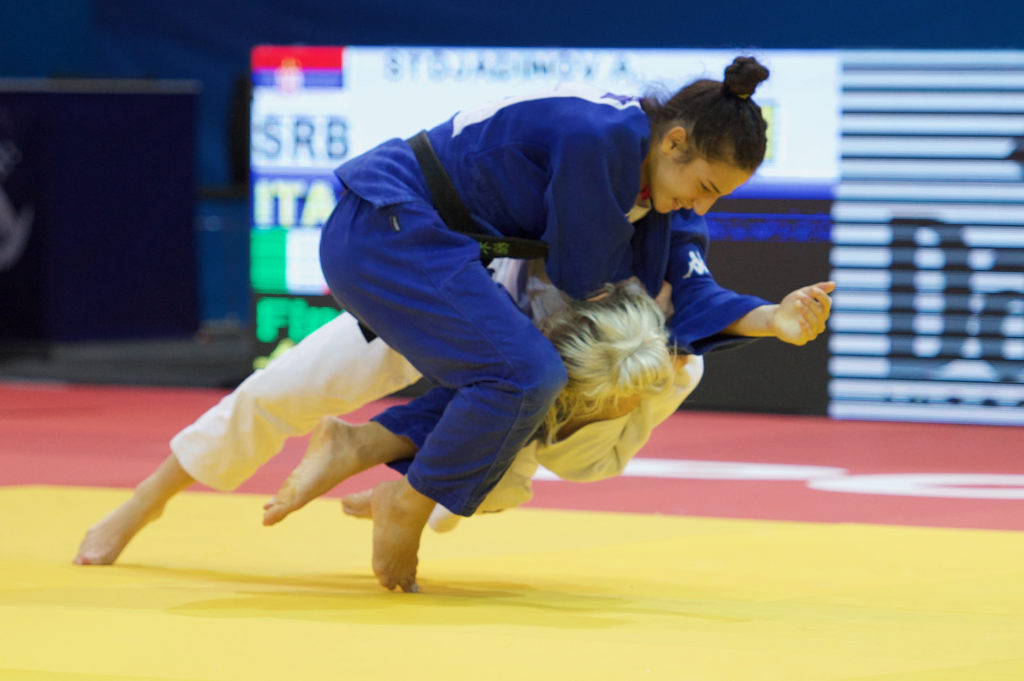 This is my last year as a junior, so my last opportunity to get this medal. I'm so pleased that I have it now but because of the circumstances, I don't have the same feelings, perhaps tomorrow I will realise, I'm just very happy.
We already saw STOJADINOV in the Budapest Grand Slam last week as she took a bronze medal and performed like a well seasoned pro; speaking to her now it is no wonder she is picking up these medals.
Actually, this is my fifth competition since lockdown ended, I have been very busy and somehow I am not exhausted, it just feels like a really long training camp!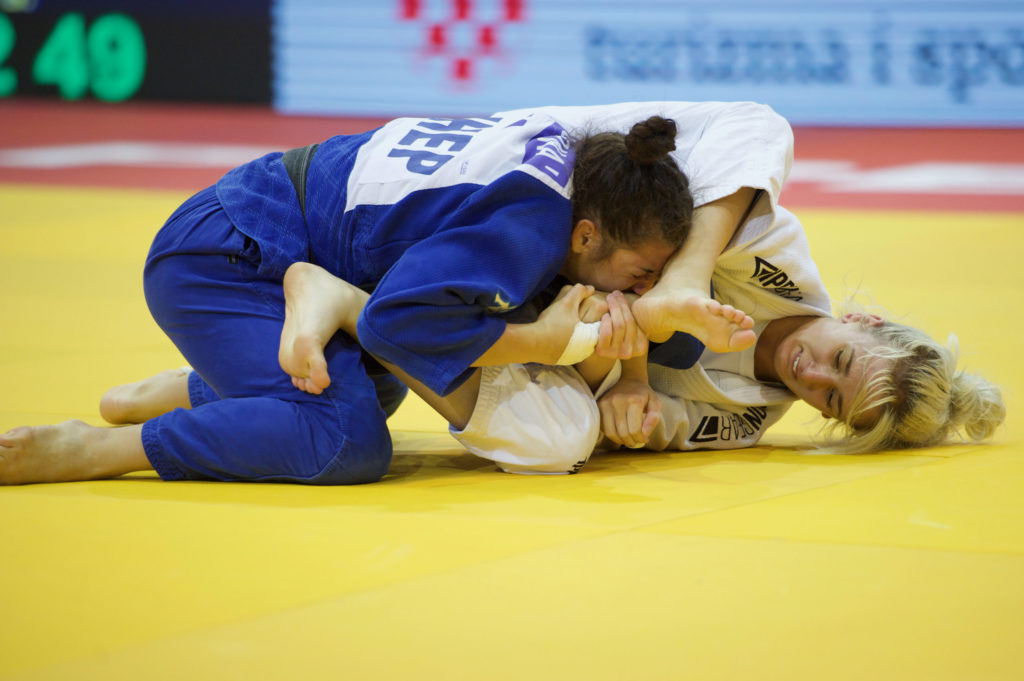 It is completely understandable that some athletes are taking advantage of every second they can spend on the tatami given the lack of opportunity this year, thankfully for the Serbian athlete, her final year as a junior athlete delivered the gold medal she had so longed for.
In the -66kg category, Ivo VERHORSTERT (NED) came in at the top but was challenged by Luka KAPANADZE (GEO) in the semi final. It was an extremely close contest, just pipped in the final minute by the Georgian, the level of judo very high in this category.
On the other side of the draw, it was an unfortunate fate for the Russian NAGUCHEV brothers, Kazbek and Abrek.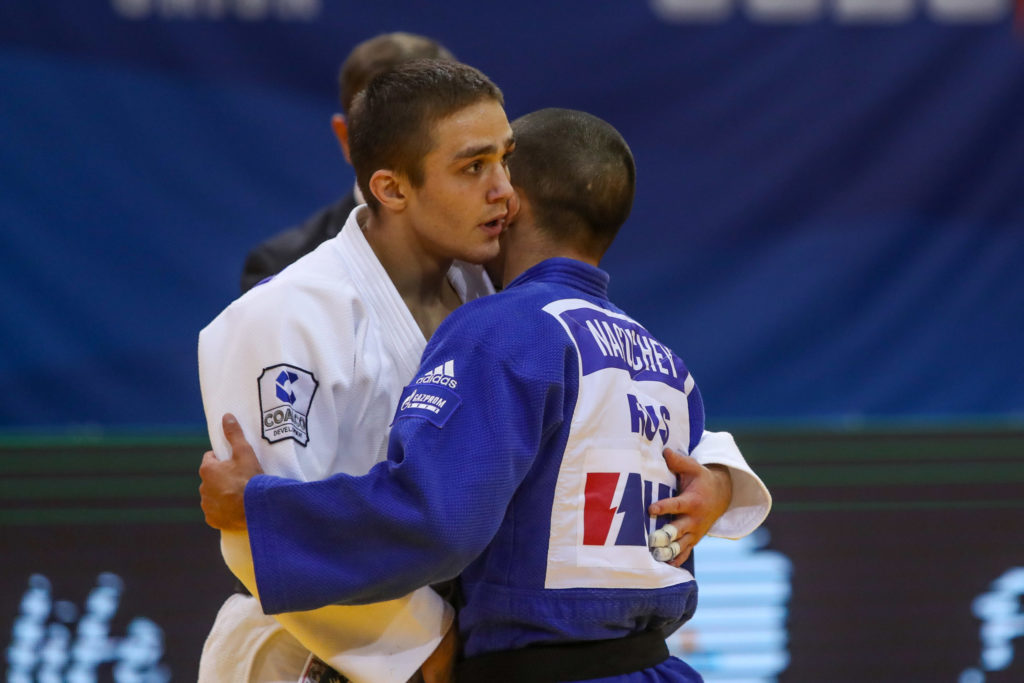 We were not looking forward to this contest and didn't enjoy the feeling of having to fight one another.
It is bad enough having to fight a team mate in the same weight, let alone a sibling in a major Championship, but the pair gave it their all and the younger of the two, Abrek, really made his big brother fight for his place in the final. Abrek was of course disappointed,
It is unfortunate for us that we are numbers two and three in the world ranking list, being on the opposite side of the draw would have been better, then we could have been in the final together.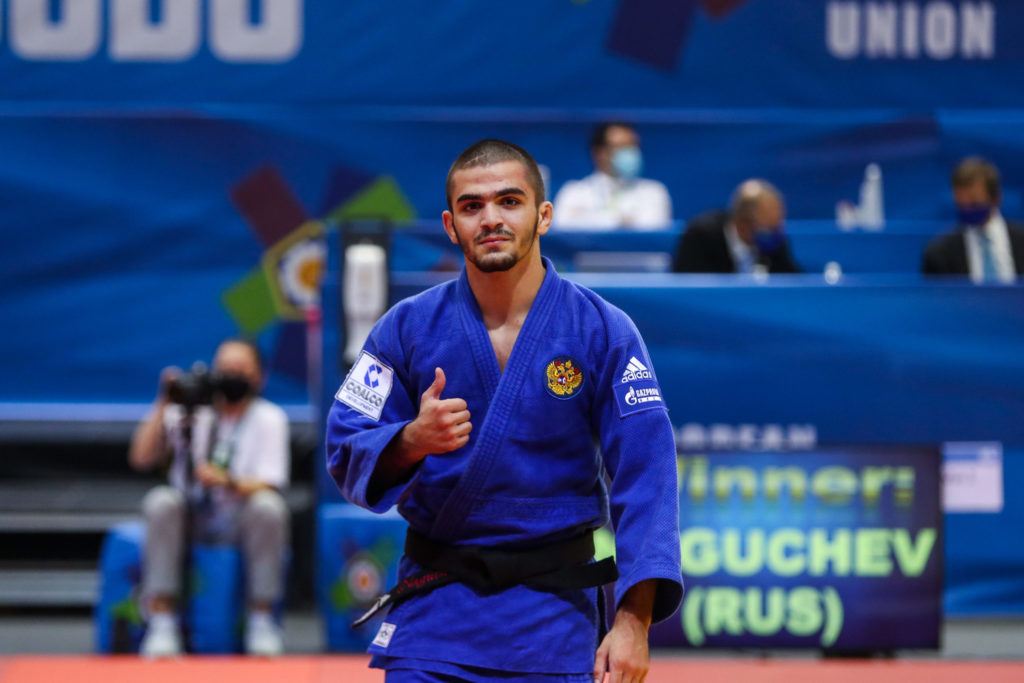 Kazbek agreed whole-heartedly and although very happy with his result, was clearly disappointed for his brother, even if he did take a bronze medal. The younger 18 year-old still has a chance at a junior gold though and Kazbek has every faith that a bronze won't be the only medal he takes,
I am 20 years-old, and he is 18, so next time he will be the one to take the gold medal, I know it.
So the eventual gold medallist was indeed happy with his result but wished better for his brother, however both performed outstandingly on the first day of competition. Kazbek's style was very relaxed and moved seamlessly, making it very difficult for his opponents to attack. His final opponent, KAPANADZE has a very similar style which made for a greatly anticipated final, both able to escape and adapt with ease. It was the Russian's strength on the ground that brought him the title in the end and was a fantastic moment to finish a fantastic day.
KAPANADZE (GEO) and NAGUCHEV (RUS) in the final of the -66kg category.
NAGUCHEV transitioned in to ne waza to take the gold medal.
Keeping it in the family, their sister, Danna NAGUCHEVA will be competing in the U23 European Championships next week!
We concluded late in the evening on day one due to the postponed draw but we will reset and be back on schedule for day two which will start at 10:00 CET, live streaming available at https://live.ijf.org and all information and galleries from the tournament on our website, https://www.eju.net/event/junior-european-judo-championships-2/2451/.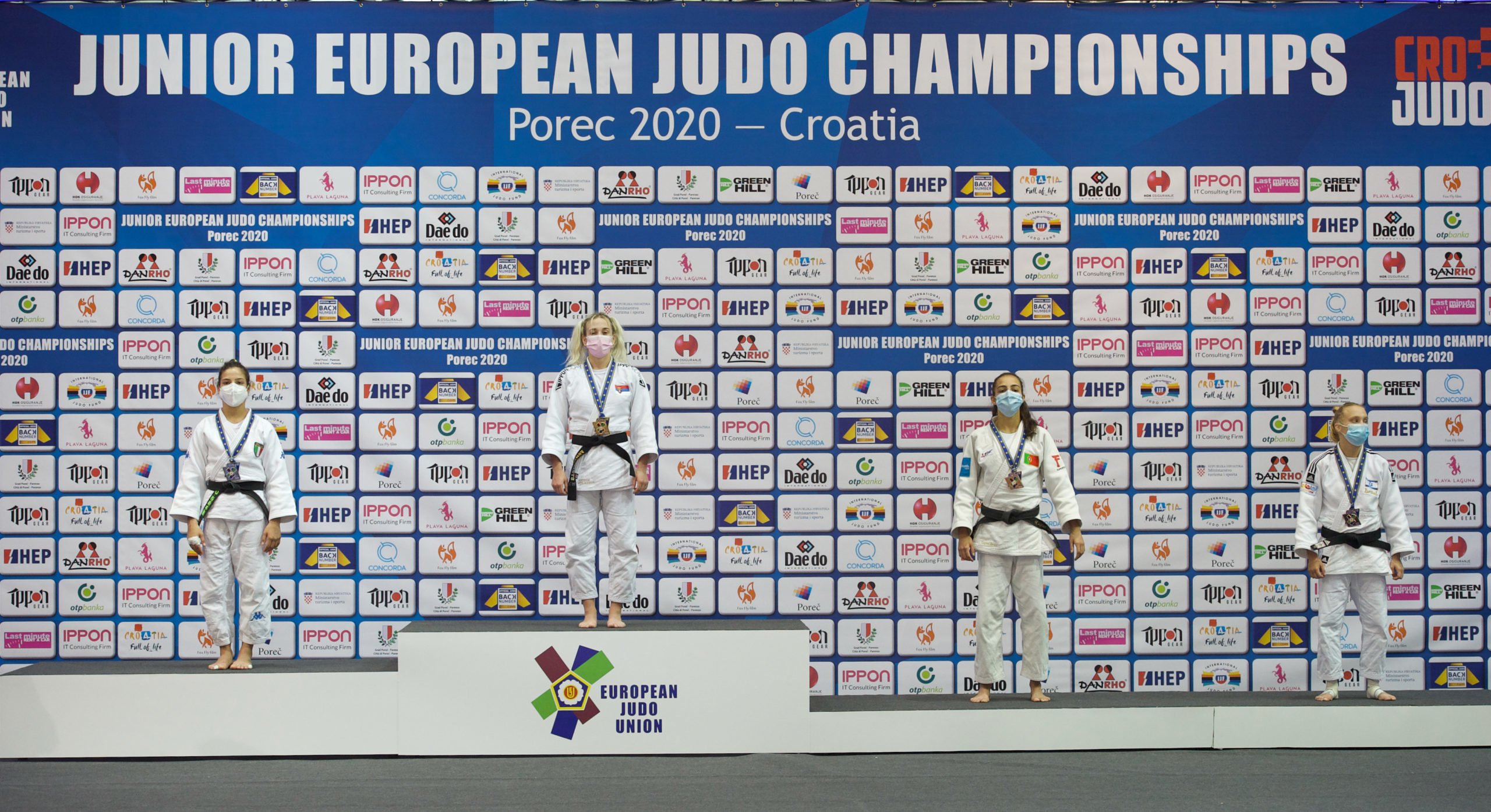 -48kg Medallists ?CARNA Giulia ?? – ?STOJADINOV Andrea ?? – ?BRITO Raquel ?? – ?MALCA Tamar ??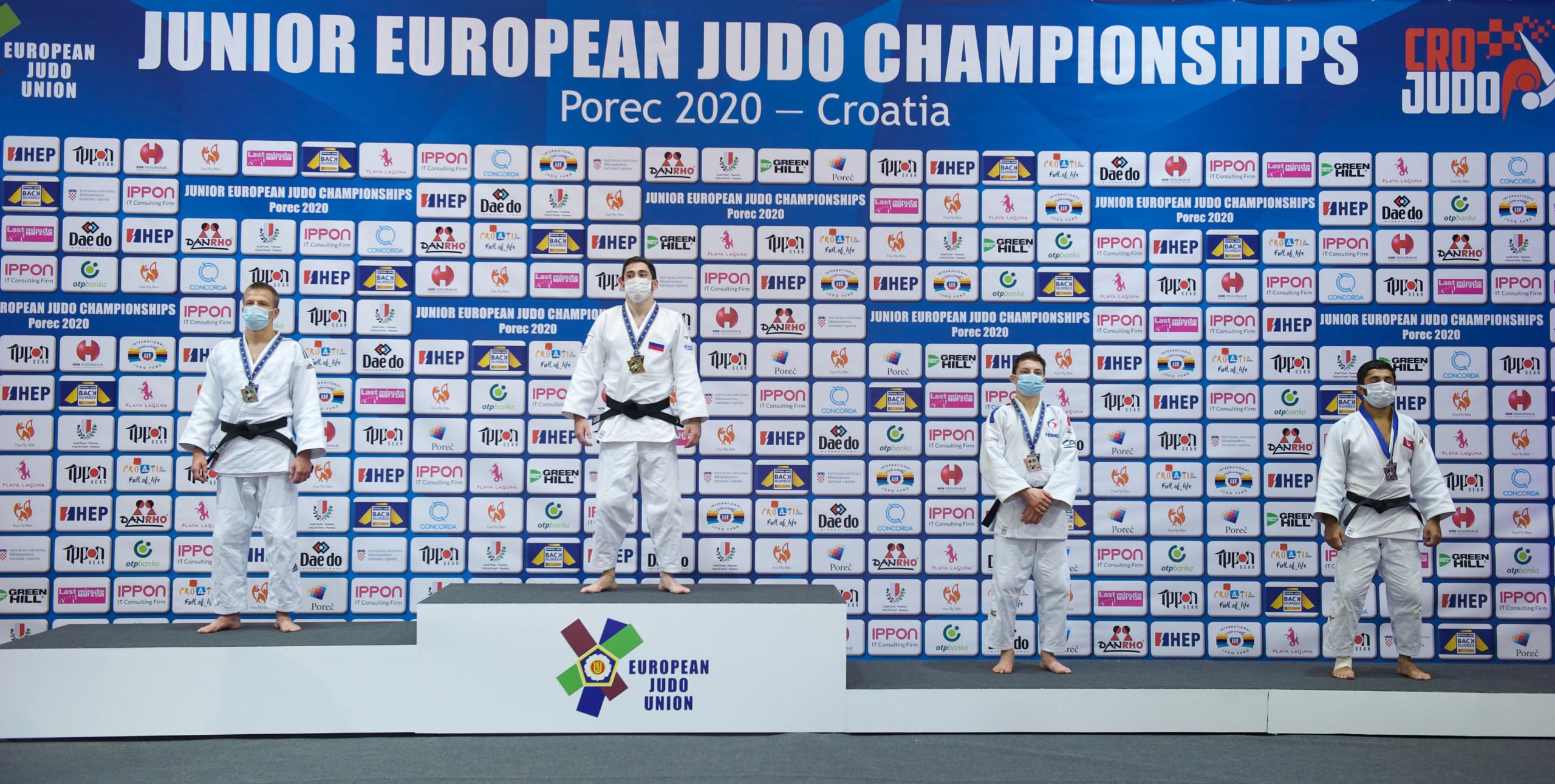 -60kg Medallists ?VEREDYBA Oleh ?? – ?BASAEV Khetag ?? – ?VALADIER PICARD Romain ?? – ?YILDIZ Salih ??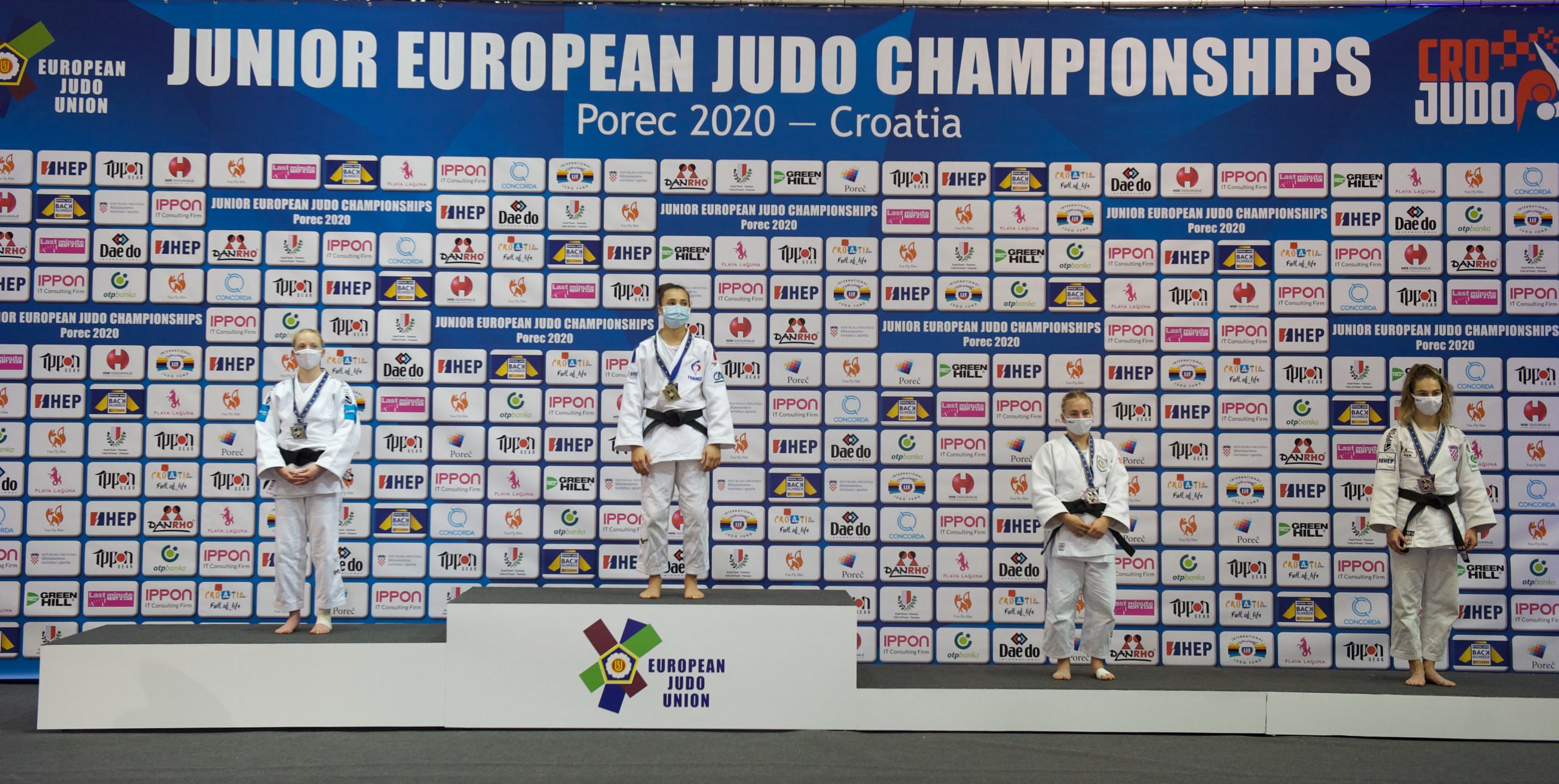 -52kg Medallists ?VAN KREVEL Naomi ?? – ?MOKDAR Faiza ?? – ?ASVESTA Sofia ?? – ?PULJIZ Ana Viktorija ??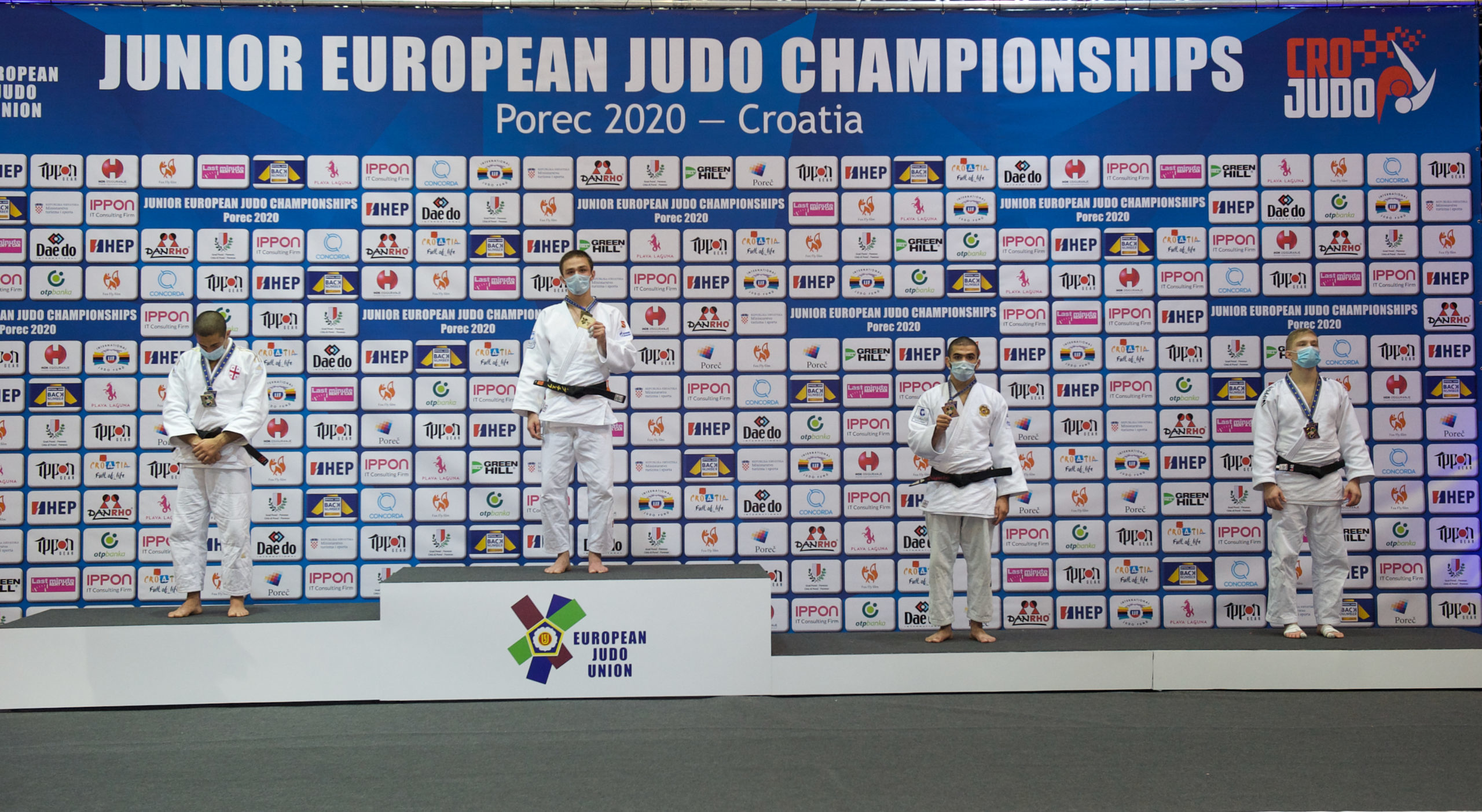 -66kg Medallists ?KAPANADZE Luka ?? – ?NAGUCHEV Kazbek ?? – ?NAGUCHEV Abrek ?? – ?SZEGEDI Daniel ??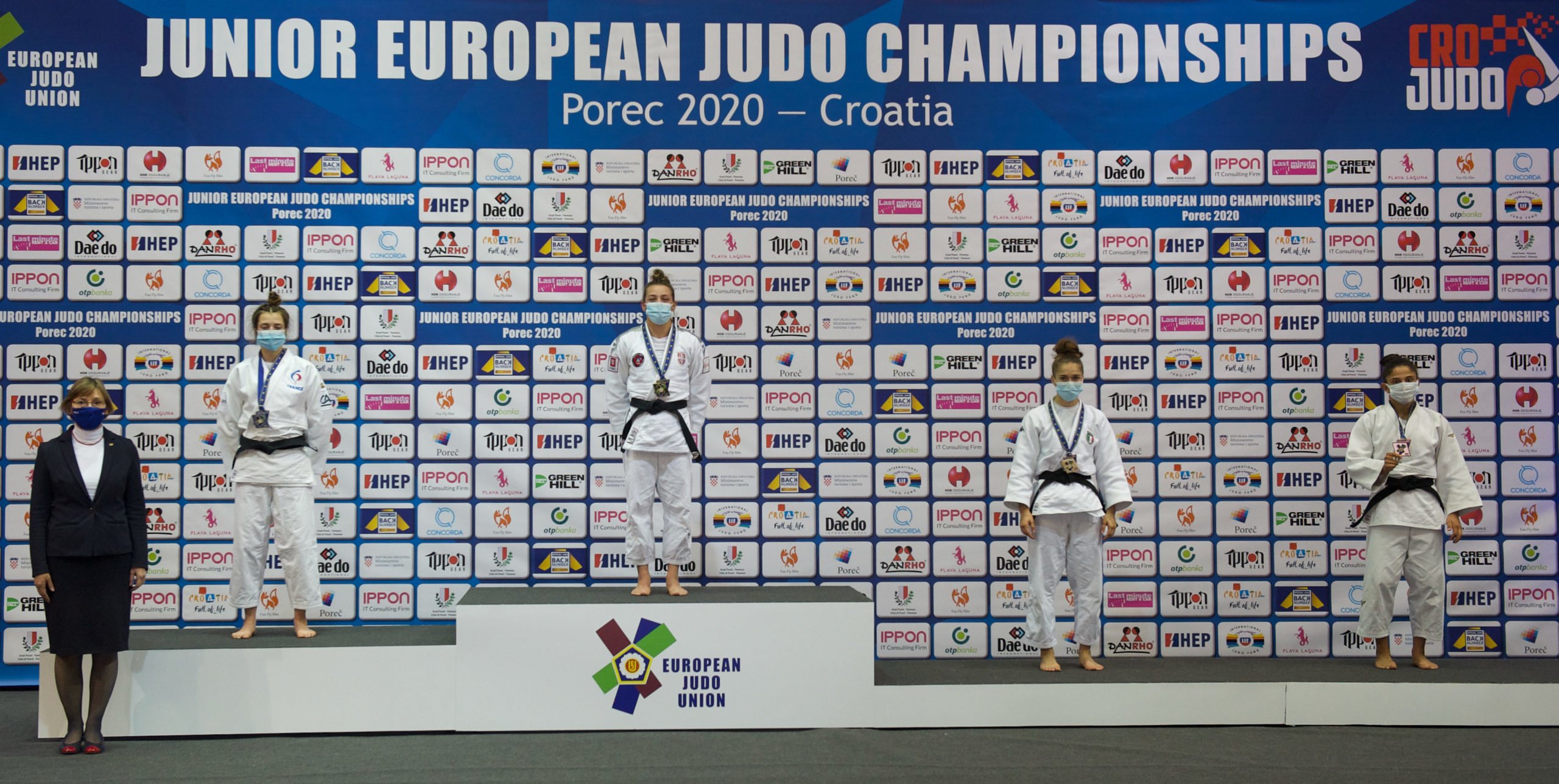 -57kg Medallists ?VELLOZZI Ophelie ?? – ?PERISIC Marica ?? – ?TONIOLO Veronica ?? – ?YILDIZ Ozlem ??
Judoka
Author: Thea Cowen
---