It is with great delight and hope for the future that the European Judo Union can announce the creation of the 'Adapted Judo Commission'.
Heading this new commission within the education department are Tomas Rundqvist (SWE) and Tycho van der Werff (NED). Both of whom have been recognised with EJU awards for their contribution in several projects and are very active leaders.
During both the 2019 Judo Festival in Porec, Croatia and the 2020 Online Judo Festival, there has been involvement from our new commissioners. This is a very positive step in judo, for the EJU and more importantly the social inclusion of all of our judo community.
Introducing our new commissioners, both have extensive experience in their fields of work and commit much of their lives to the inclusion of all people in sports through the practice of judo.
I have worked with Adapted/Special Needs Judo for many years. I have seen all the benefits that comes out of judo practice. All the joy that our judoka feels when they realise that they can do much more than they thought they could do before. To get more friends and feel that they belong somewhere, to a group, a club, to a sport. To train together with others that have the same, or other difficulties.
To practice judo is for many judoka the best thing that ever happens during the week. Can you have more excited students, that love everything you teach them?
EJU has the possibility to reach all National Federations, to help them to start national commissions and onwards down to club level. Now the work begins with helping and giving more coaches in Europe, a way to teach judoka that need a little more time and support. Through education about Adapted judo we can open up for more people to understand all the beauty of our sport. That judo is for everyone. No matter gender, age, weight or ability.
The EJU slogan is so true! Judo really is so much more that a sport!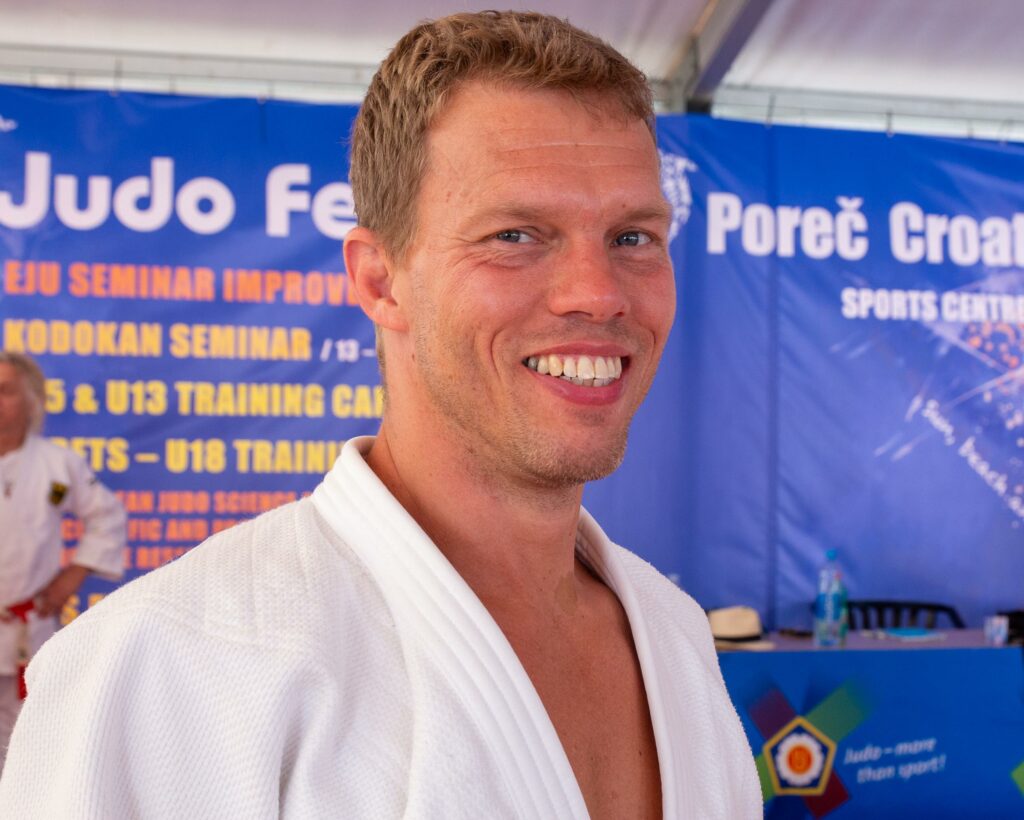 The feeling is overwhelming. I am so happy, proud and honoured to be a part of the EJU family now. I have taught Special Needs judoka for over 28 years now. All the judoka I have trained, have also been my teachers. I learn so much every day from all the SN judoka I meet. They have taught me to look for possibilities and not at the disabilities. The goals they set have been the drive for all that we have accomplished until now. The list is long, but to name a few.
We have created a Functional classification system that allows judoka to meet each other on their own judo level. That means we look at a person and not at his disability. We have made rules and guidelines for teaching safe and fun judo, so that judo is available for everyone. We have always found a way for everyone to do judo, it doesn't matter how severe the disability of the judoka is.
We made Dan grades possible for SN judoka and because some SN judoka loved doing Kata, we also created SN Kata competitions, where judoka can learn from and with each other as you saw in Gran Canaria 2019, they really love doing Kata.

Because of judo, I have seen so much growth by judoka, physically, socially and mentally. Sometimes with little miracles even, these moments are such a fantastic feeling, we want to share with as many people as we can.
We have already been successful with all of this all over the world but now in cooperation with EJU we can reach so many more people. One of our main goals is that we want to show, teach and help others how to make judo possible for all judoka. There are no limits in judo as long we work together and help each other to get better. Judo is for everybody.
Judo is more than sport. It cannot be argued, it is a fact. It has been proven more so than ever over the past year and now with the Adapted Judo Commission in place and people at the helm with direction and belief, we can look forward to the improvement of inclusion for all across our continent and potentially further afield.
Author: Thea Cowen
---