Yesterday we saw a collection of new champions, but today we saw a series of athletes, who are displaying some serious consistency with two or more titles, in one case eight. There is a great deal of focus on development of athletes and the purpose of this competition, serving as a stepping stone as the junior athletes try to break down the doors of the senior tour. Today, it was great to see them doing just that.
As the final was an all-French affair, the atmosphere was respectful, from both the spectators and their team mate, their great efforts applauded at the end. The match up was as expected, knowing each other well and even exchanging a good luck to one another before the stepped on the tatami, it was extremely close and was only decided upon a waza ari score, luckily attained by Aregba as Gnamien picked up his opponent and it looked to be an ura nage win for the latter. However, he lost control and Aregba secured it, directing his final opponent to the ground for the score.
I had a great judo sensation today, I am happy with my performance because I had a lot of pippins. I felty my preparation was good, first we went to the training camp in Malaga and then with my team mates. I did all I could to be ready for this event and I felt good today, happy that I could be with my friend in the final knowing we would both take a medal, but when I won I did feel sad for him. I knew the contest would be hard with him and of course it was, it was sad because we both deserved it.
This was the first time the pair had met in competition and for some time, it wasn't clear who would be the eventual winner, both looking strong, focussed and with a desire to take the U23 title. The back and forth went on, then something clicked for Bock and you could see the conviction in her face as she knew she was in the right position for juji gatame. A quick adjustment, with her team mates already celebrating, Issoufi submitted. Celebrating her gold medal, Munich-based Bock was still a little surprised,
To be honest, I came in to the competition and I wasn't expecting all that much because, of the German team I'm one of the youngest, I was quite nervous and wasn't as prepared as I could be so right now I'm just over the moon and really excited.
Since the main competitions for the juniors were over, worlds, europeans, we took a step back from training, focusing more on our strength training, but apparently it still worked!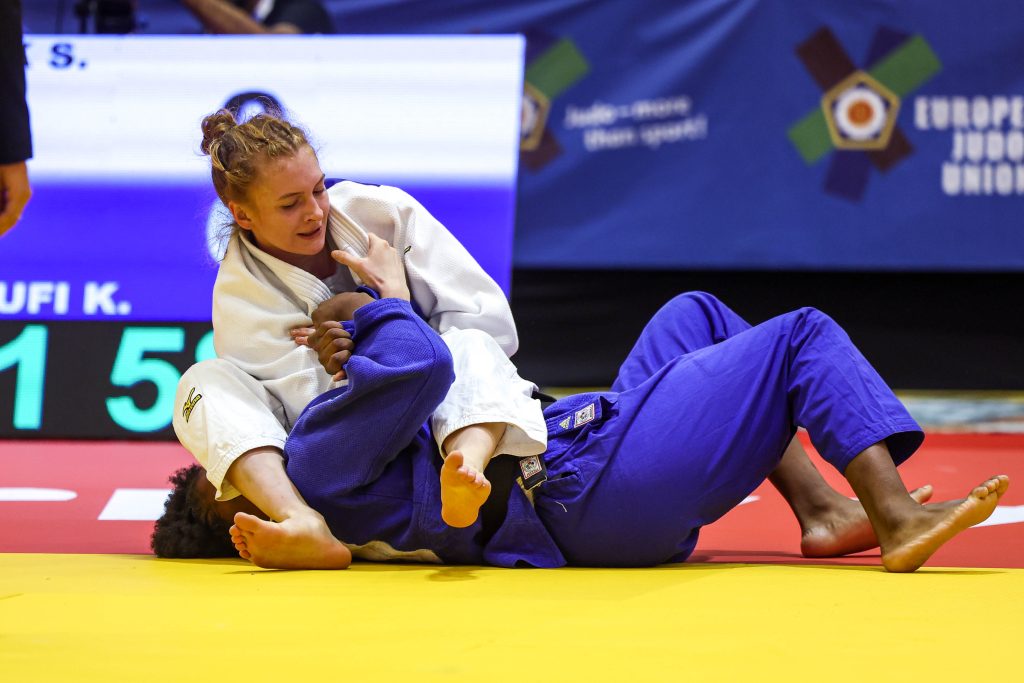 I was very nervous going in to the final, I knew my opponent is very very strong so of course I was nervous for it, but once you stand on the mat, all those thoughts, everything just goes away.
I heard them cheering and I have a bit of a reputation of being good in ne waza so I think they knew if I had the arm and a good position, I'm able to get it!
2021 junior European champion, Kharazishvili already has the making of a champion, and has proven his abilities with this achievement, but his determination was evident this morning as he began his journey to the U23 final. It was a terrific head to head against Kryzhanskyi, with the Kharazishvili putting the first score on the board, then evened by the Ukrainian. The pressure was on, but an overstretched o soto from the Georgian ensured the win and his second continental title, this time in a new age category.
I feel really good right now because I won the gold medal, it is my first at the U23 European championships, last year was junior and I can only hope that next year it will be senior! At the beginning of the day it was really hard for me but after that, for me I felt much better, each contest was hard and each competitor really strong but it felt easier.
The final was a great contest, it was just one little mistake I made and after he scored the waza ari, I just went back to my space and started fresh, I had to win the gold medal. It is hard to show everyone your emotions when you don't feel them yet yourself, I feel happy I know that, but I think later I will realise it better.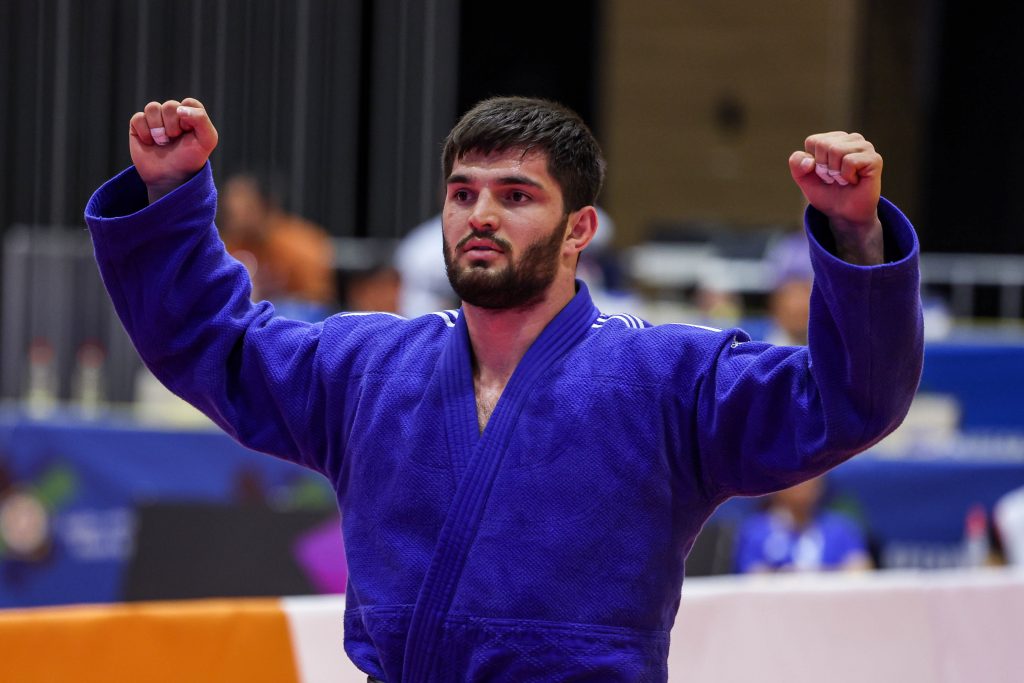 Last year, Pavia took the silver medal in the U23 European Championships but not this year. It was time to take the gold. Its is somewhat unsurprising given the success of the Croatian women's team over the past year, including the all-Croatian world final in the -70kg category. It is incredible to see that not only is their success at the top in the senior team but that it goes right through all ages.
It took only half of the contest for Pavic to secure the win against Schmid, anticipating a tani otoshi from the German, Pavic changed direction, throwing Schmid for ippon and taking the title. The Croatian had many friends cheering her on today in Sarajevo, making this win that little bit sweeter.
I just hoped that it wouldn't be like last year, that I could go one step higher and close my younger senior career with the European title and be able to move on. I don't have too much rest, I already have the IJF Grand Slam in Baku (AZE) next week, so a short break will follow after that.
-100kg: Ilia SULAMANIDZE (GEO) v VEG Zsombor (HUN)
Sulamanidze once again took the U23 title today, and in the run up to the final, executed his usual style of big techniques, devastating his opponents on the way to the final against Veg. This was in fact a repeat final of last years U23 European championships in Hungary and was an opportunity for Veg to turn the tables but was definitely caught off guard by the Georgian in the gold medal contest.
The expectation was that we would see yet another of Sulamanidze's ippon scoring big throws if it was to go his way, however he saw an opportunity in ne waza and transitioned quickly on to the arm for the submission and his second title at this level. The Georgian is of course a regular on the IJF tour and already an owner of a senior world medal, so the pressures don't feel so great and in events like this.
Of course, this is my second title at U23, I think the first reaction, the first title, the first win is better. It is a big responsibility for me, coming in with the expectation of others, but when I go on to the tatami it is a good thing for me, I feel motivated by it and it doesn't feel like pressure.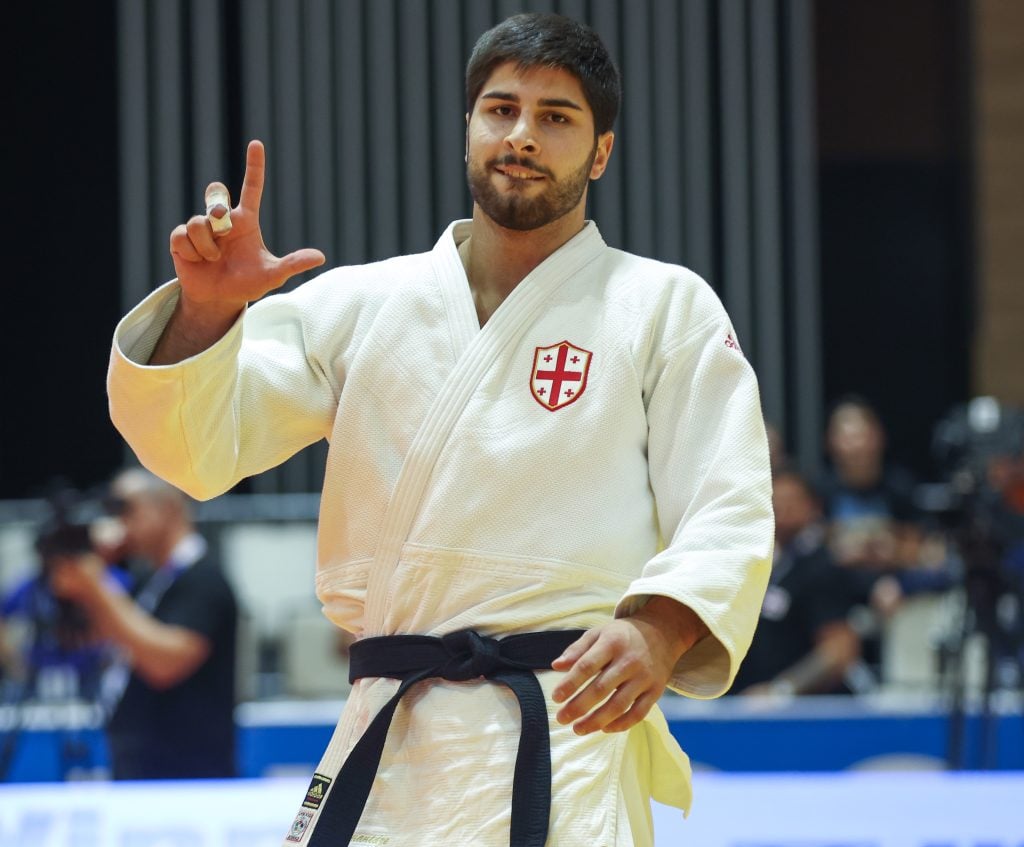 In regards to the final, this is the second time we [Veg and I] have fought and I know what to expect, his power and what techniques he does. Also, ne waza isn't my best side but I need it so I am working on it and now I won the title with it so I'm happy. Now I am looking forward to Baku next week, I am really motivated at the minute to take more medals.
Bulavina was definitely the underdog coming in to the final against the current junior world silver medallist from Türkiye. Ozturk has been a consistent judoka since being a cadet, earning herself a continental title in EYOF and at junior level this year. Her recent performances were certainly suggesting that she had the potential to top the podium today, but as always, anything can happen.
For Ozturk, the final went as planned, an early waza ari score was followed by a colossal maki komi which left no doubt as to who should be crowned the new U23 +78kg title holder.
I'm so happy right now, that is all I am feeling [laughs], but I know I must fight again tomorrow in the team event! Today, winning the gold is very special and I'm so excited and proud to be representing my country because the 29th of October is the Republic Day of Türkiye.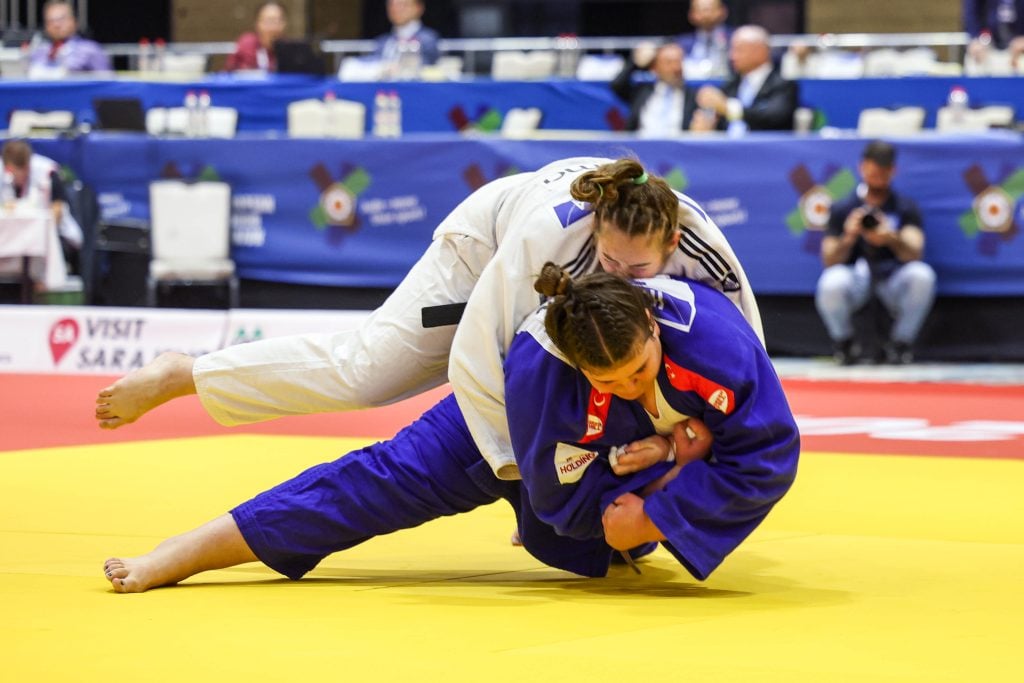 +100kg: SIPOCZ Richard (HUN) v Munir ERTUG (TUR)
What can be said about Sipocz? Coming in to this tournament, he already had seven continental titles at various ages, two of which being U23. The ultimate goal for the 21 year-old was to make it a hat-trick but it was not an easy road, it rarely is. There may be a lot of expectation riding on the Hungarian but he likes to simply enjoy his competition, and Ertug had nothing to lose so it was a great final to spectate. Eventually the win went to Sipocz.
I am very happy, every time I take a European title it is an amazing feeling. I don't really feel so different from the first or second time I took this medal, it still feels great to be taking the gold medal and being the champion. There are expectations for me but I think a sign of a good athlete is managing this and just powering on, using it as motivation.
In my first and second fight, I wasn't really feeling myself but as the day went on I felt much better and the final was definitely my best shift.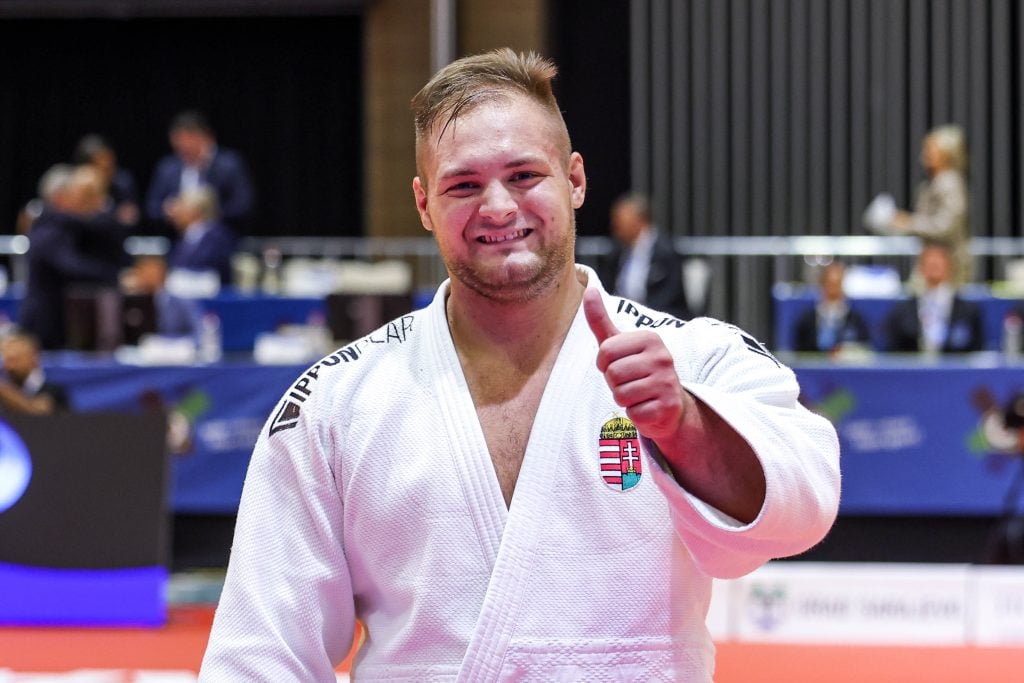 This final concluded the individual competition of the U23 European Championships, but it isn't over yet! We will end the weekend on a high with the Mixed Teams competition with 10 nations competing for the coveted title; Georgia, Azerbaijan, Ukraine, Türkiye, Bosnia and Herzegovina, France, Germany, Hungary, Austria and Poland.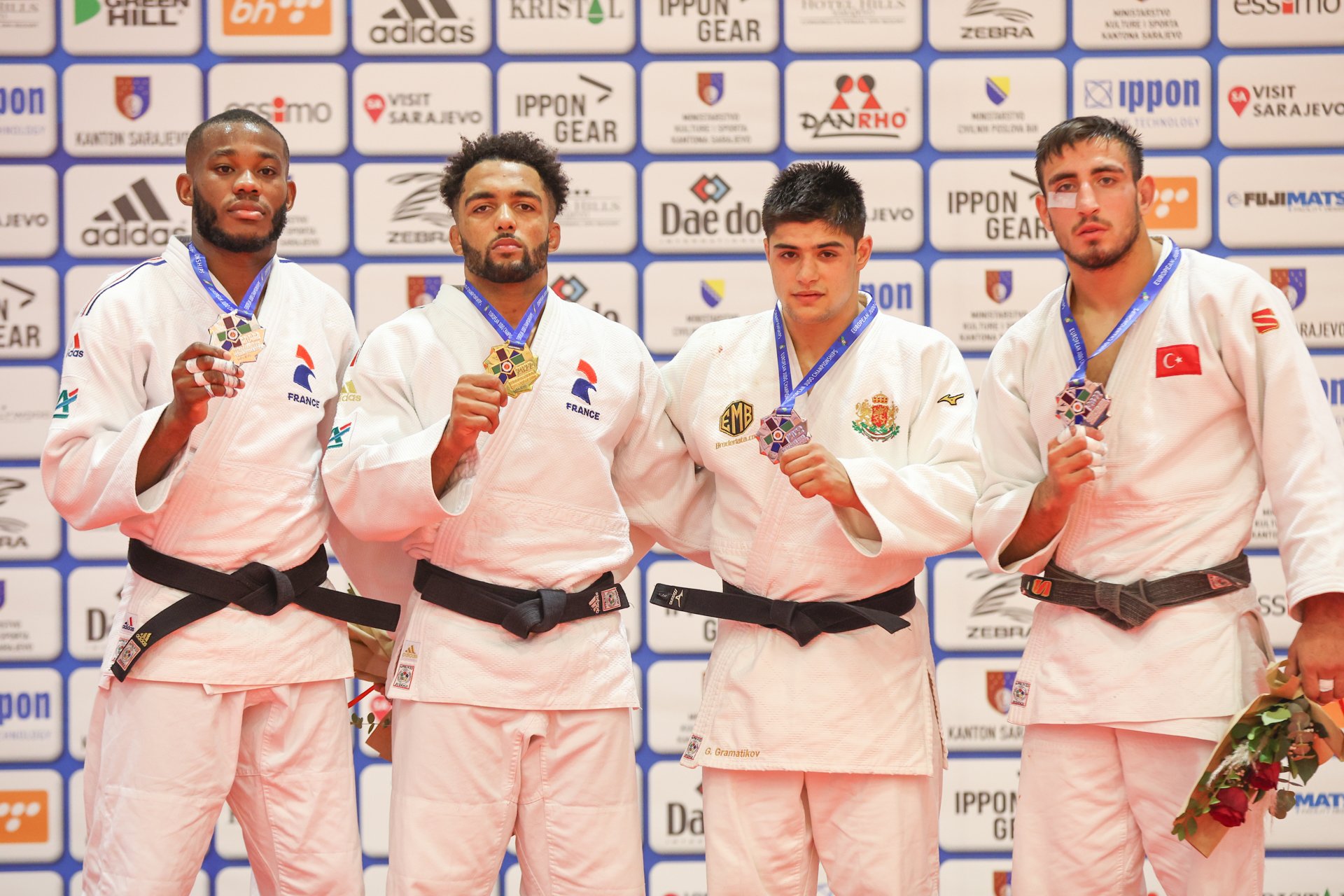 -81kg Medallists 🥇AREGBA Arnaud 🇫🇷 🥈GNAMIEN Tizie🇫🇷 🥉GRAMATIKOV Georgi🇧🇬 🥉KOC Muhammed🇹🇷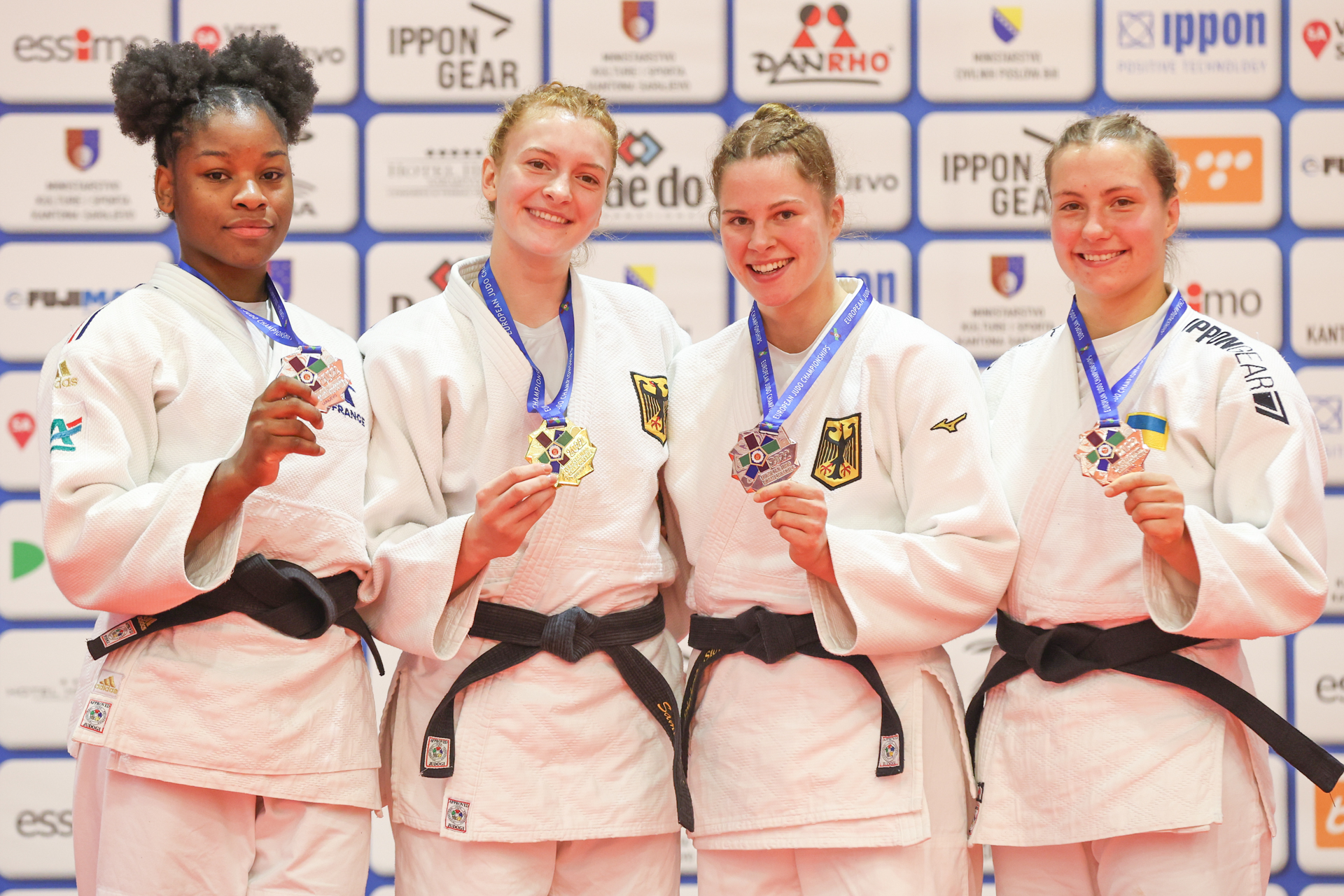 -70kg Medallists 🥇BOCK Samira 🇩🇪 🥈ISSOUFI Kaila 🇫🇷 🥉STOLZE Friederike 🇩🇪 🥉CHYSTIAKOVA Nataliia 🇺🇦
-90kg Medallists 🥇KHARAZISHVILI Nika 🇬🇪 🥈KRYZHANSKYI Marat 🇺🇦 🥉GUREVITCH Guy 🇮🇱 🥉MITROVIC Aleksa 🇫🇷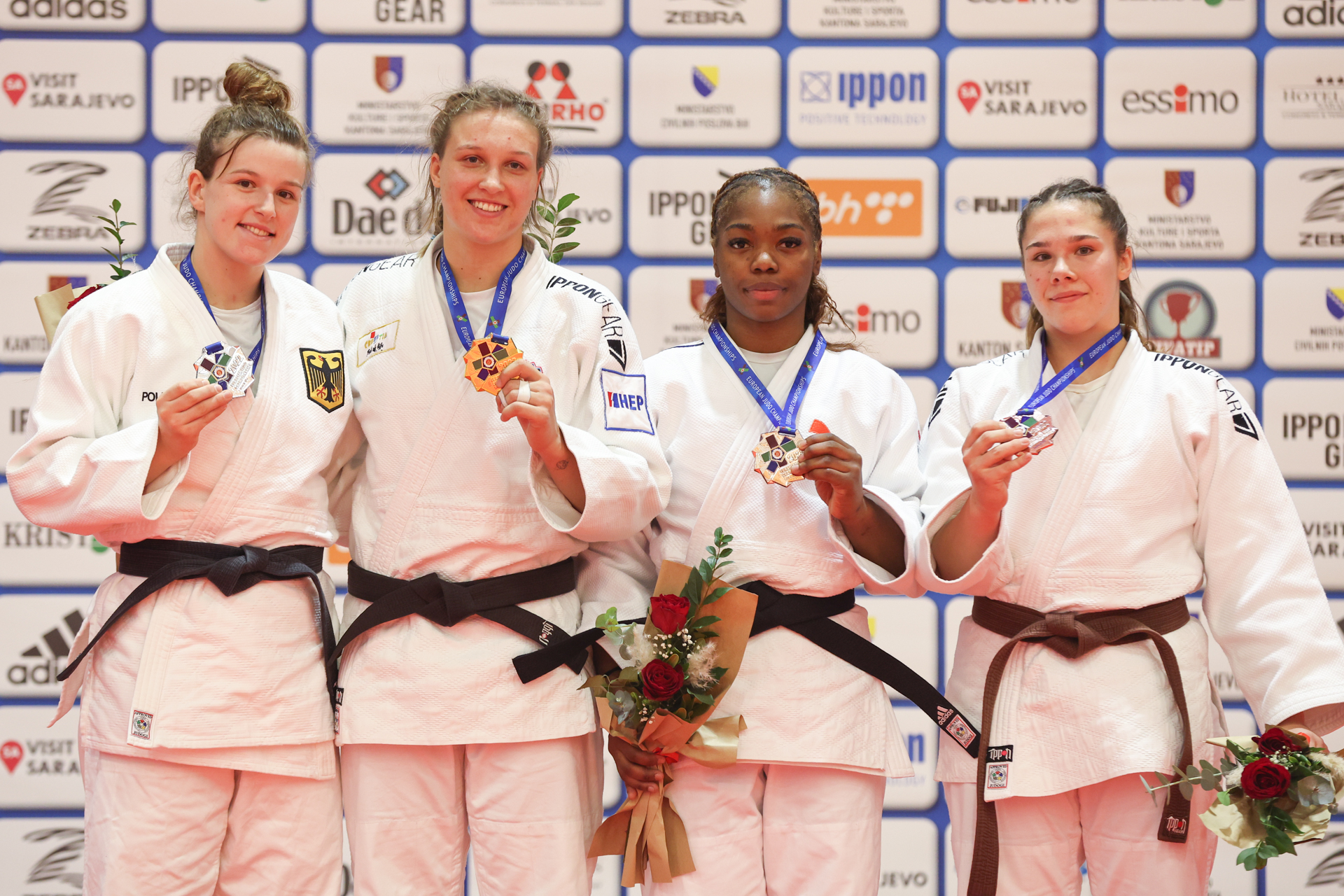 -78kg Medallists 🥇PAVIC Petrunjela 🇭🇷 🥈SCHMID Lea 🇩🇪 🥉NGELEBEYA Liz 🇫🇷 🥉SAGI Nikolett 🇭🇺
-100kg Medallists 🥇SULAMANIDZE Ilia 🇬🇪 🥈VEG Zsombor🇭🇺 🥉BELZ Marvin 🇩🇪 🥉BERGEMELLI Enrico🇮🇹
+78kg Medallists 🥇OZTURK Hilal 🇹🇷 🥈BULAVINA Ruslana 🇺🇦 🥉NORCIC Nicki 🇸🇮 🥉DIACENCO Oxana 🇲🇩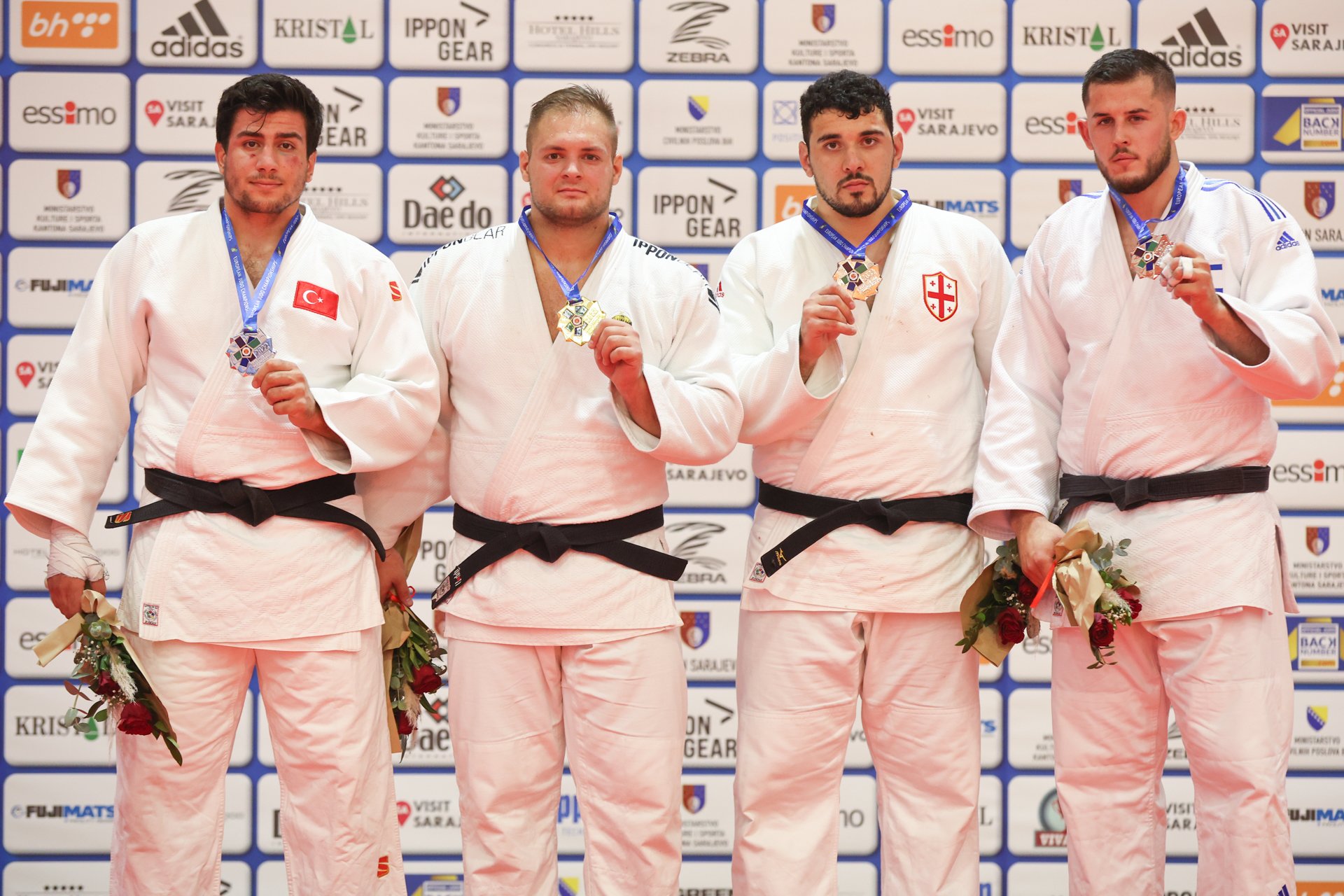 +100kg Medallists 🥇SIPOCZ Richard 🇭🇺 🥈ERTUG Munir 🇹🇷 🥉INANEISHVILI Saba 🇬🇪 🥉KOMPANIEZ Serafim 🇮🇱
Judoka
Author: Thea Cowen
---