The third and final day of the Junior European Championships provided many exceptional performances! After getting off to such a great start, we all looked forward to the final block.
Some of higher seeds demonstrated exactly why they have their high ranking status, making it a real pleasure for spectators watching the live stream.
In the -100kg category, Ilia SULAMANIDZE (GEO) and Mert SISMANLAR (TUR) ended up together in the final, but from the very start, it became clear this would be the case, both evidently strong with intelligent judo styles.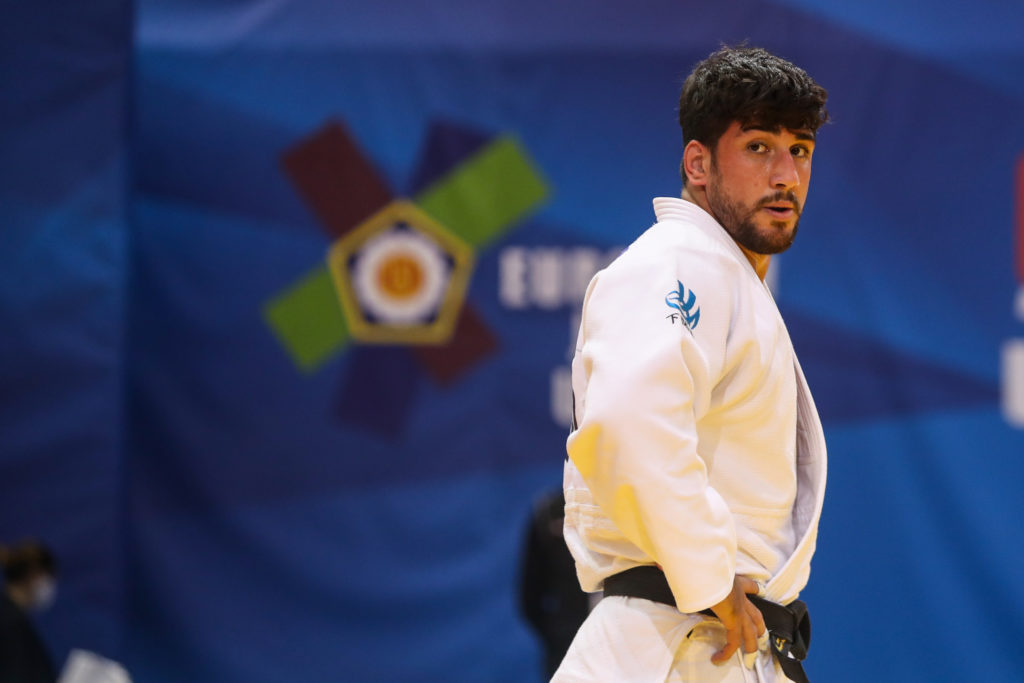 The top seed Georgian and the Turkish WRL #6, were both on a clear path to the final, but of course, in the end only one could be crowned Junior European Champion.
Waiting patiently in judogi control, both were eager to get out in front of the athletes and coaches who were preparing for an almighty contest in the stands, the first exchange setting the tone of the contest.
I was feeling strong, well prepared and that I could keep my title, this is why I am here. This morning was great for me and I appreciate the fights of all my opponents.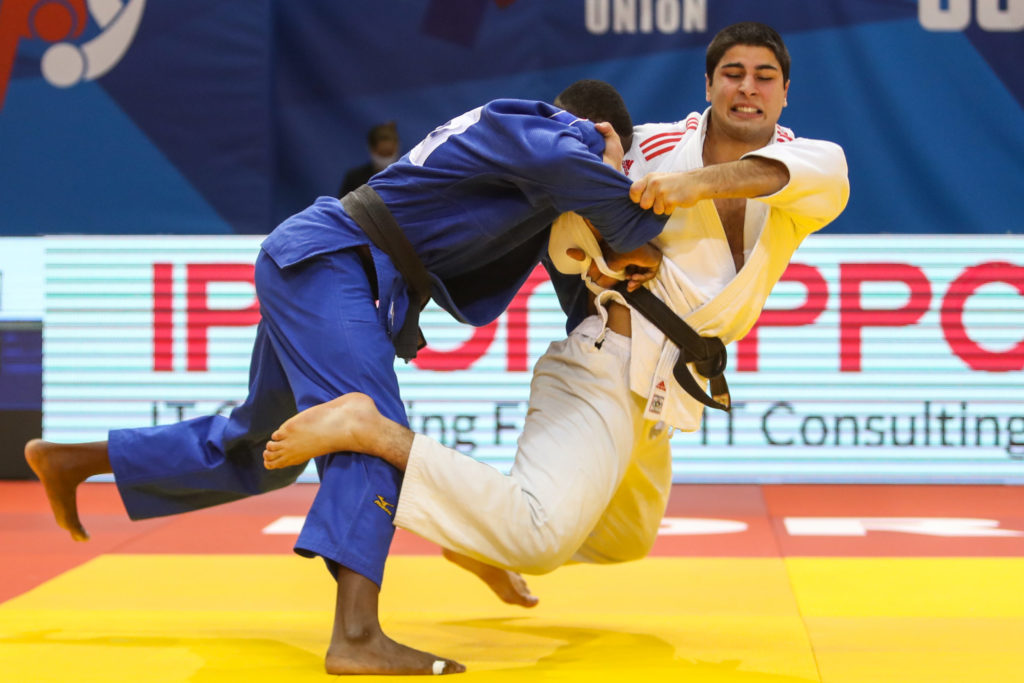 SULAMANIDZE came in as the reigning Junior European Champion and had no intention of giving this up. The Georgian put a score on the board within the first minute, and unfortunately for SISMANLAR, he wasn't allowed the opportunity to make a comeback. The Turkish athlete made the motion to attack but wasn't strong enough and was countered swiftly by SULAMANIDZE in the first half of the contest.
I was really looking forward to this contest, he (SISMANLAR) is a great judoka and has very good results. He fought very well all day and I enjoyed this fight, he fights to a very high level and I think we appreciate that more in a final contest.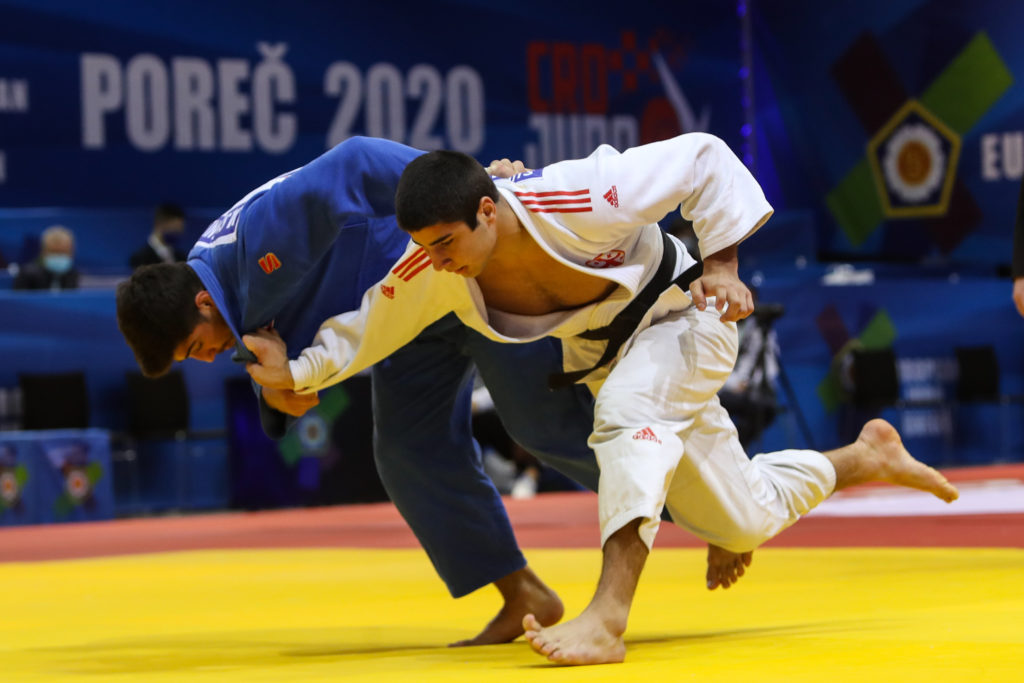 It was a different story for the women -78kg today. The top two seeds, Renee VAN HARSELAAR (NED) and Petrunjela PAVIC (CRO) ended their bid for a gold medal when losing out in their quarter final rounds, however the dream hadn't ended completely for the Dutch team.
Kim Hooi (NED) put in a terrific performance, the most tense had been her quarter final against French opponent, Habi MAGASSA, both athletes picking up two shidos with a few seconds left on the clock. It took one final push but as the buzzer sounded, HOOI put in a huge attack to score waza ari and relief washed over her face as she realised she had the place in the final.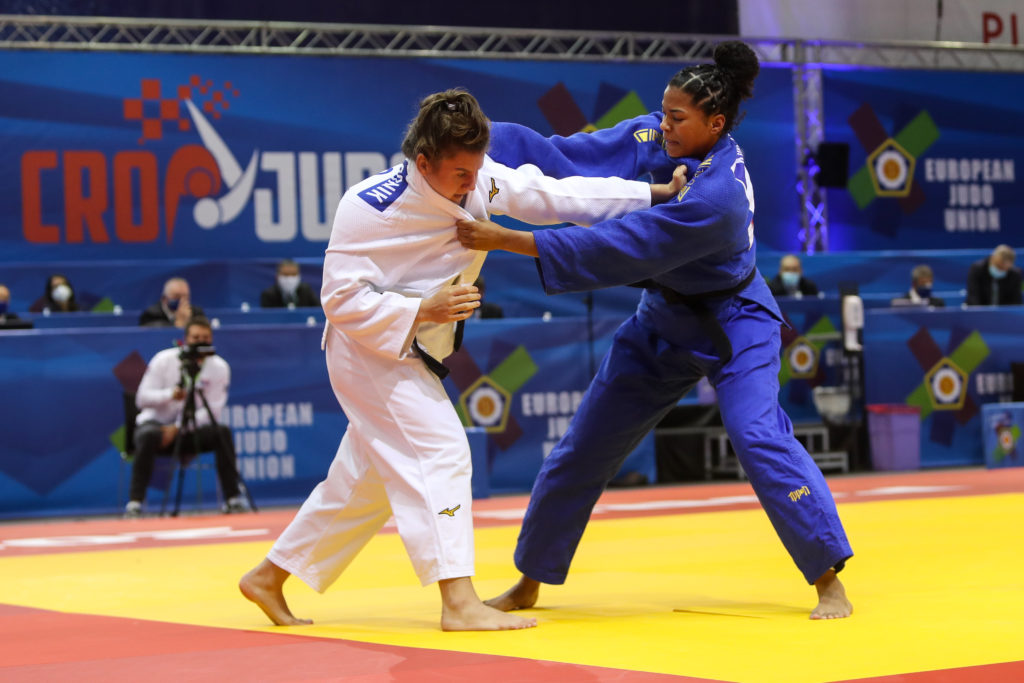 Meeting her in the final was Slovenia's Metka LOBNIK, who had managed through a difficult preliminary block, seeing out the #1 seed in the quarter final, and going in to golden score against a tricky opponent, Carolina MENGUCCI (ITA) in the semi.
The latter of the finalists has had Continental Championship success as a cadet, as well a bronze in the Youth Olympic Games in Buenos Aires, but HOOI has a slew of Junior European Cup accomplishments and both were looking strong today, strong enough to make the final.
I felt good this morning but not absolutely confident I would be taking the gold medal, I think as the day went on, I felt stronger and had the belief I could really win this. Preparing for this event was a little different, we were able to train at home in our club but it is really good to be back fighting and I will be competing in the U23 European Championships next week as well.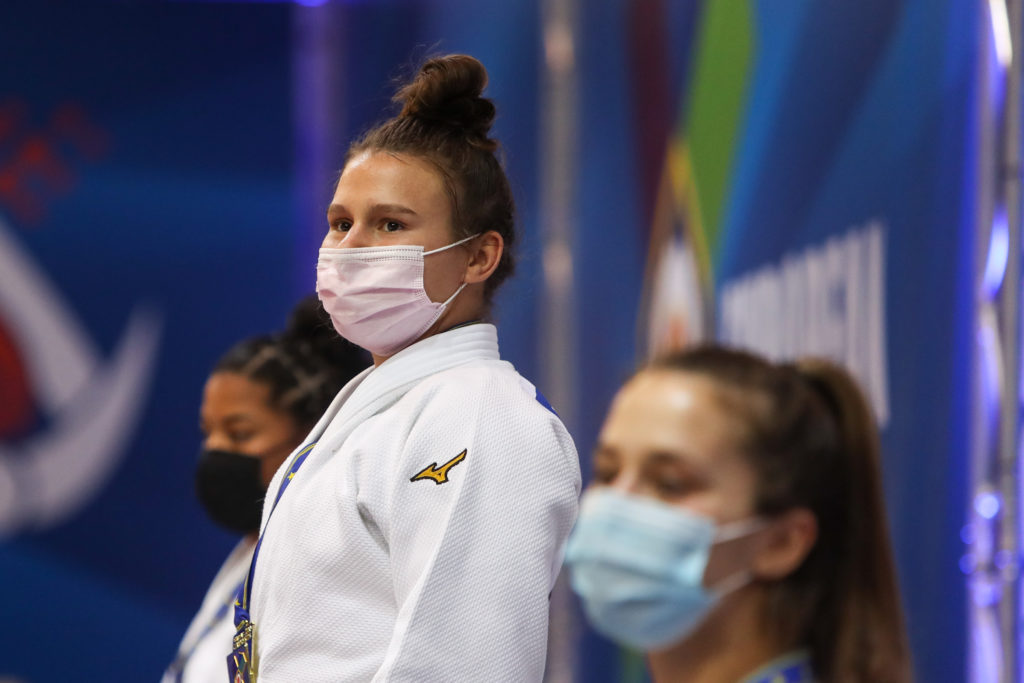 Having never faced each other before in competition, it was hard to prepare, but both went in confident in their styles. Though HOOI looked to have the dominant grip, this suited the Slovenian and at only 36 seconds in to the contest LOBNIK scored ippon with harai maki komi, taking the Junior European title.
We always have a plan for each contest but this wasn't it, it happened without me realising it was completely natural for me, it all happened so fast.
The 19 year-old has one more year as a junior so we may see LOBNIK back on the podium in 2021 as well. For now we can look forward to the U23 European Championships here in Porec.
All in all, this Junior European Championships has been a resounding success, for the EJU and for Croatian Judo who have organised a safe and enjoyable tournament for these athletes to return to the tatami.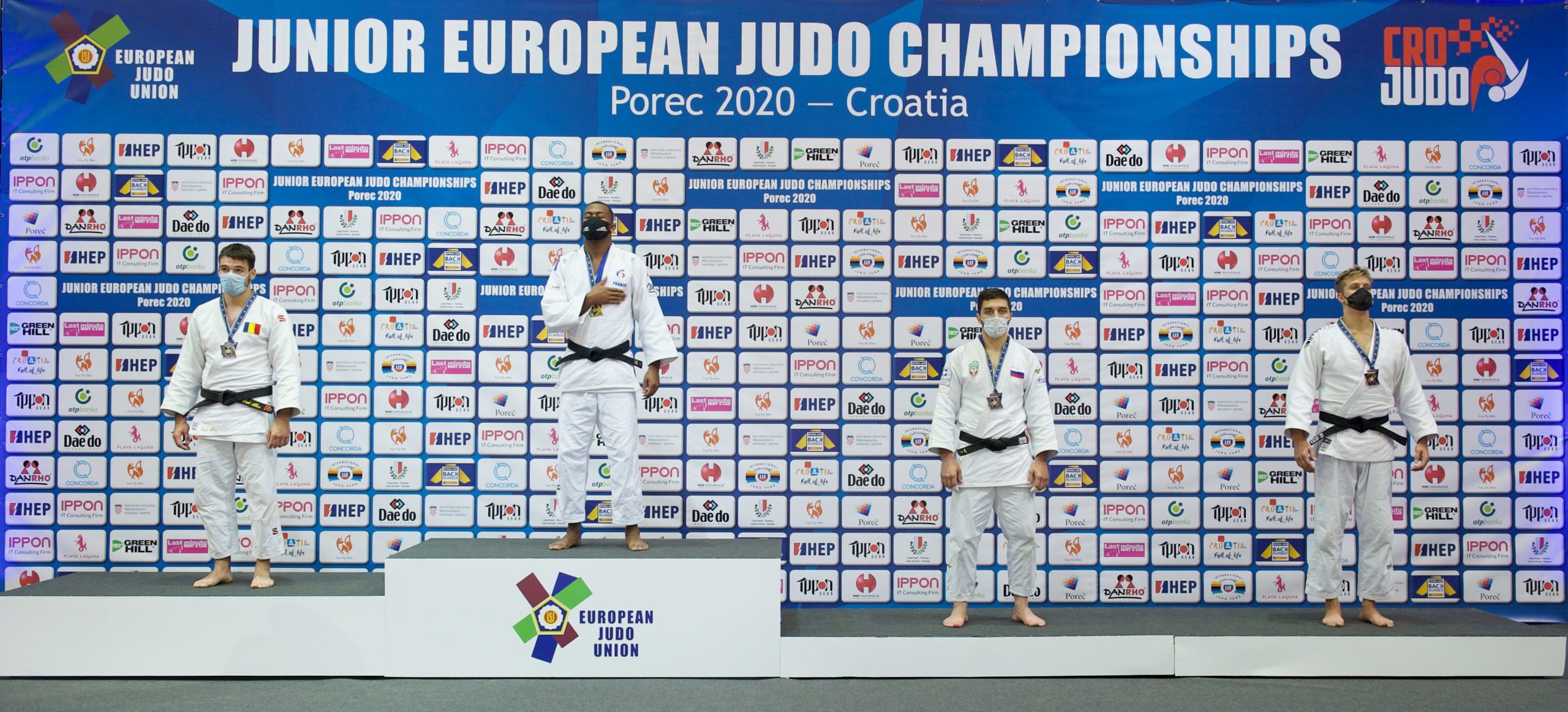 -90kg Medallists
?DAMIER Francis ?? ?CRET Alex ?? ?LORSANOV Mansur ?? ?SAFRANY Peter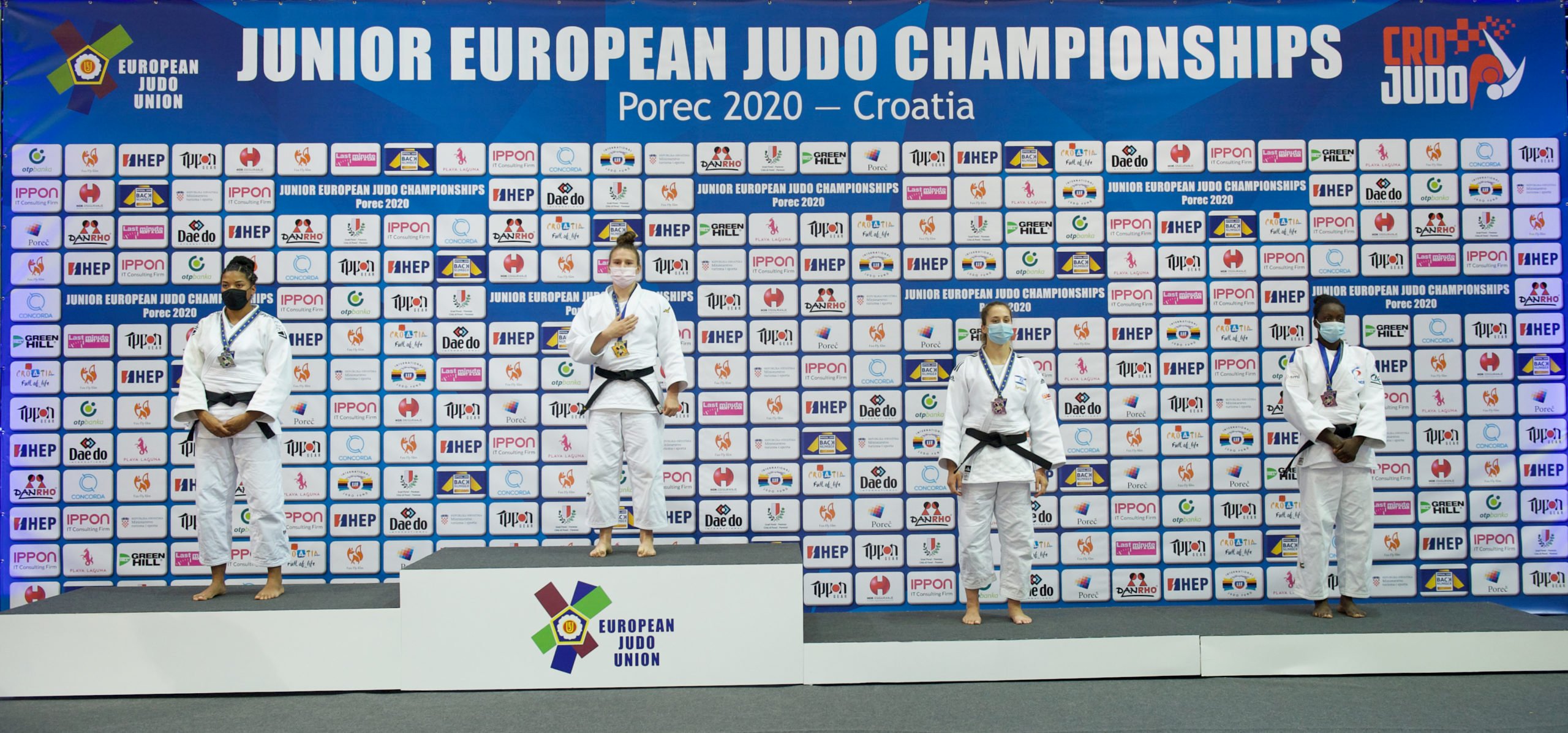 -78kg Medallists
?LOBNIK Metka ?? ?HOOI Kim ?? ?LANIR Inbar ?? ?MAGASSA Habi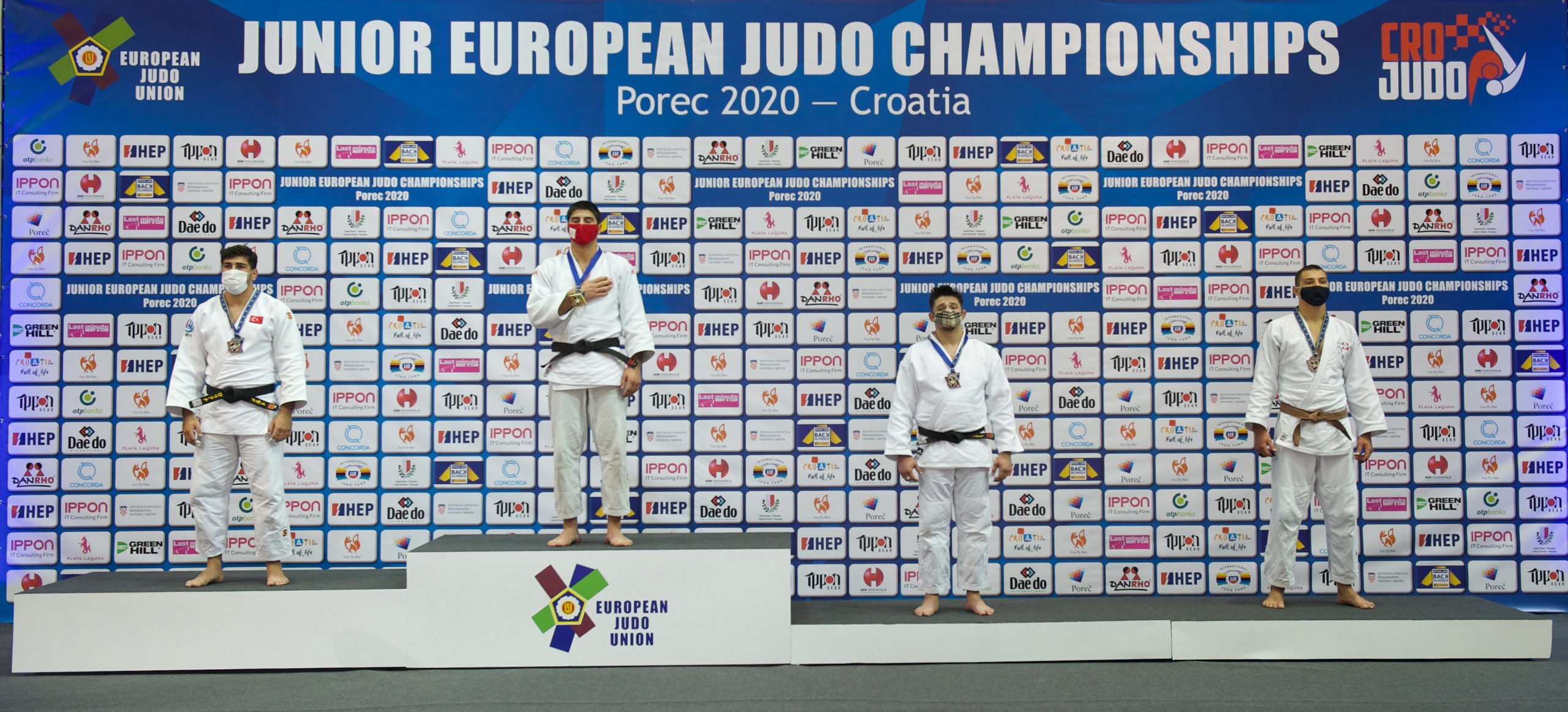 -100kg Medallists
?SULAMANIDZE Ilia ?? ?SISMANLAR Mert ?? ?SERBAN Eduard ?? ?EICH Daniel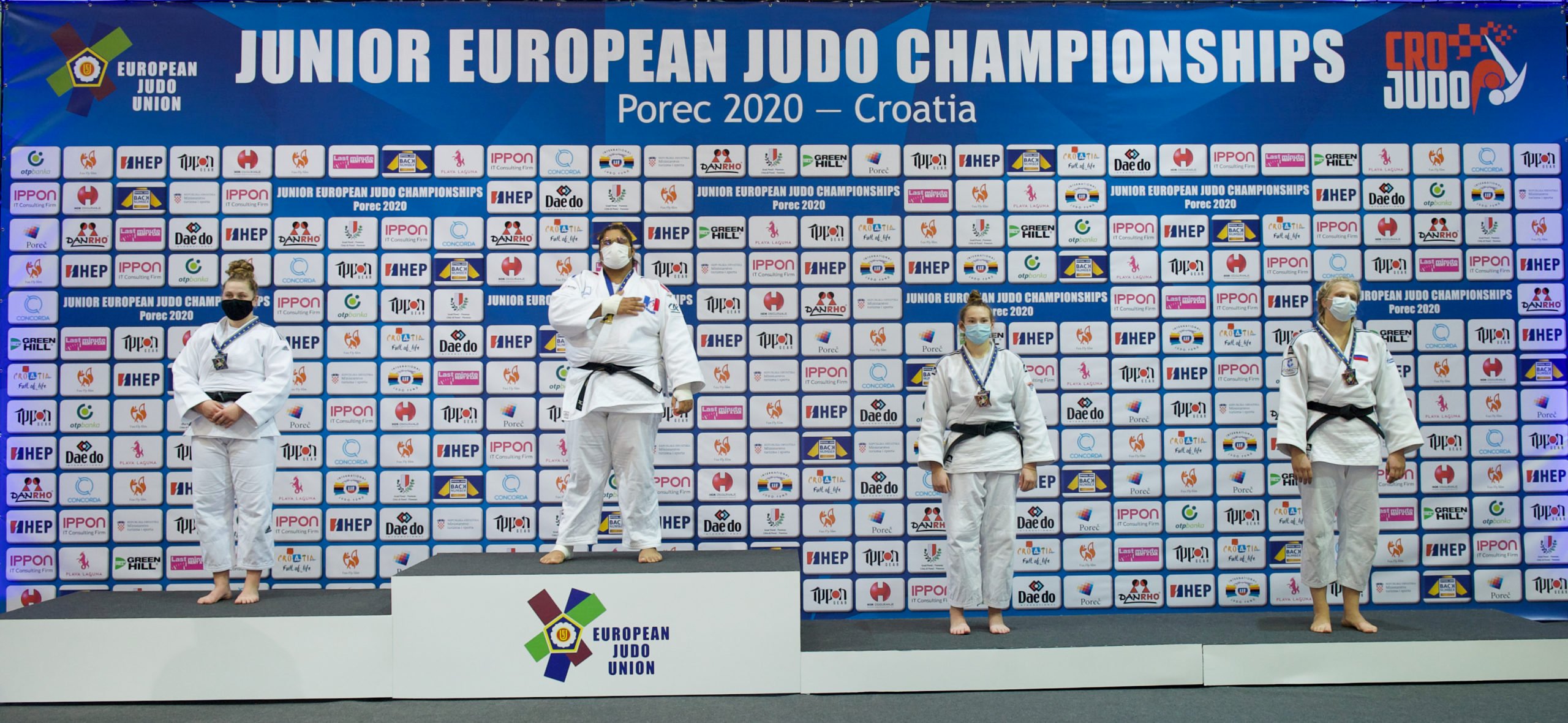 +78kg Medallists
?FONTAINE Lea ?? ?KAMPS Marit ?? ?BUVALINA Ruslana ?? ?STARTSEVA Elis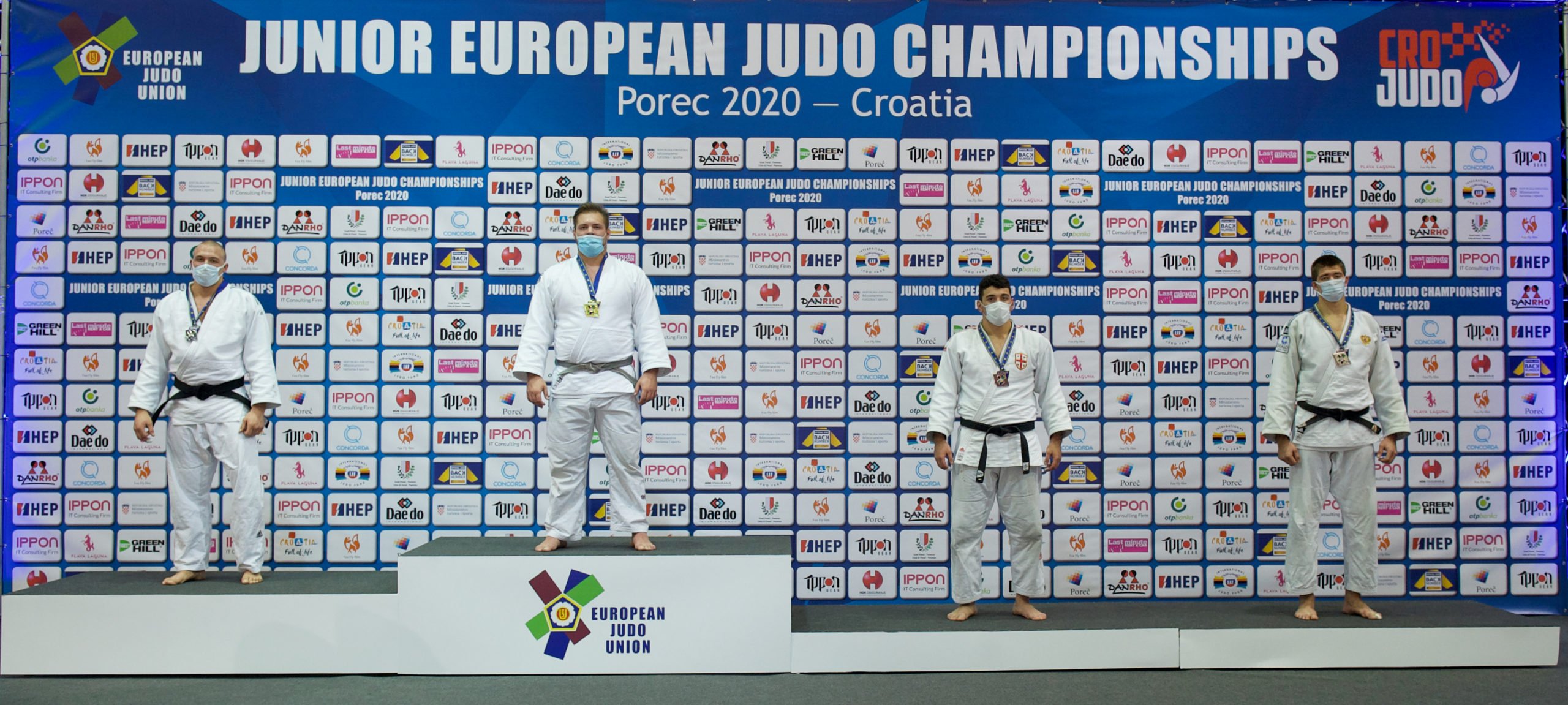 +100kg Medallists
?SIPOCZ Richard ?? ?BALYEVSKYY Yevheniy ?? ?INANEISHVILI Saba ?? ?ENDOVITSKIY Valeriy
Head to our event page for galleries, highlights and results!
Judoka
Author: Thea Cowen
---