Prior to this European Open, the first in the Zerno Zavolzhya European Judo Tour, we have already seen many athletes return in the Almada Grand Prix and Paris Grand Slam to find their footing following the Olympic Games. Though we saw the likes of Olympic champion Distria KRASNIQI and Akil GJAKOVA, we were still missing some of the Kosovo team.
Since the Tokyo Olympic Games there has been constant talk of Kosovo's success, a double gold achievement was unprecedented. Those gold medals didn't come from a solo effort but a tight-knit group of athletes situated in Peja.
One of those who we've missed in 2022 so far is Loriana KUKA. In the run up to the Olympics she had taken bronze at the IJF Masters event and finished in the final block of the 2021 European Championships following her 2020 bronze win. It certainly seemed she was on trajectory for Olympic success but a first round exit stunted those expectations. 
Today is first competition we have been able to welcome her back to, and this gold might have given her the preparation she required before returning to the IJF World Tour. 
It's been a long while, it is nice to be back but also hard. 

I had a break after the Olympics and worked more to gain weight because I'm still too light for the category, and I've been training like normal for one or two months. I also wanted to start with an easier competition to try and get more contests but I can feel that I'm still not on my top level. It isn't the real me yet. 
Though happy for her team and the success that Kosovo claimed in Tokyo, it was still a difficult time for her on a personal level.
It was hard after the Olympics, I had high expectations for myself, at least to get past the first match but it didn't work out, that's judo. It took quite some time for me to gather myself again and find the motivation also to come back to training. The shorter cycle is also some motivation for me. I am excited now for Paris and I just hope that I can get back to my real level.
First one back and a gold medal when she isn't at her best isn't too bad going, see you in Paris!
The second day of the Sarajevo European Open 2022 had many exciting matches in the final block but in the end, the onslaught of team Turkey could not be fought off and they finished top of the medal table still following their day one success and additional wins today.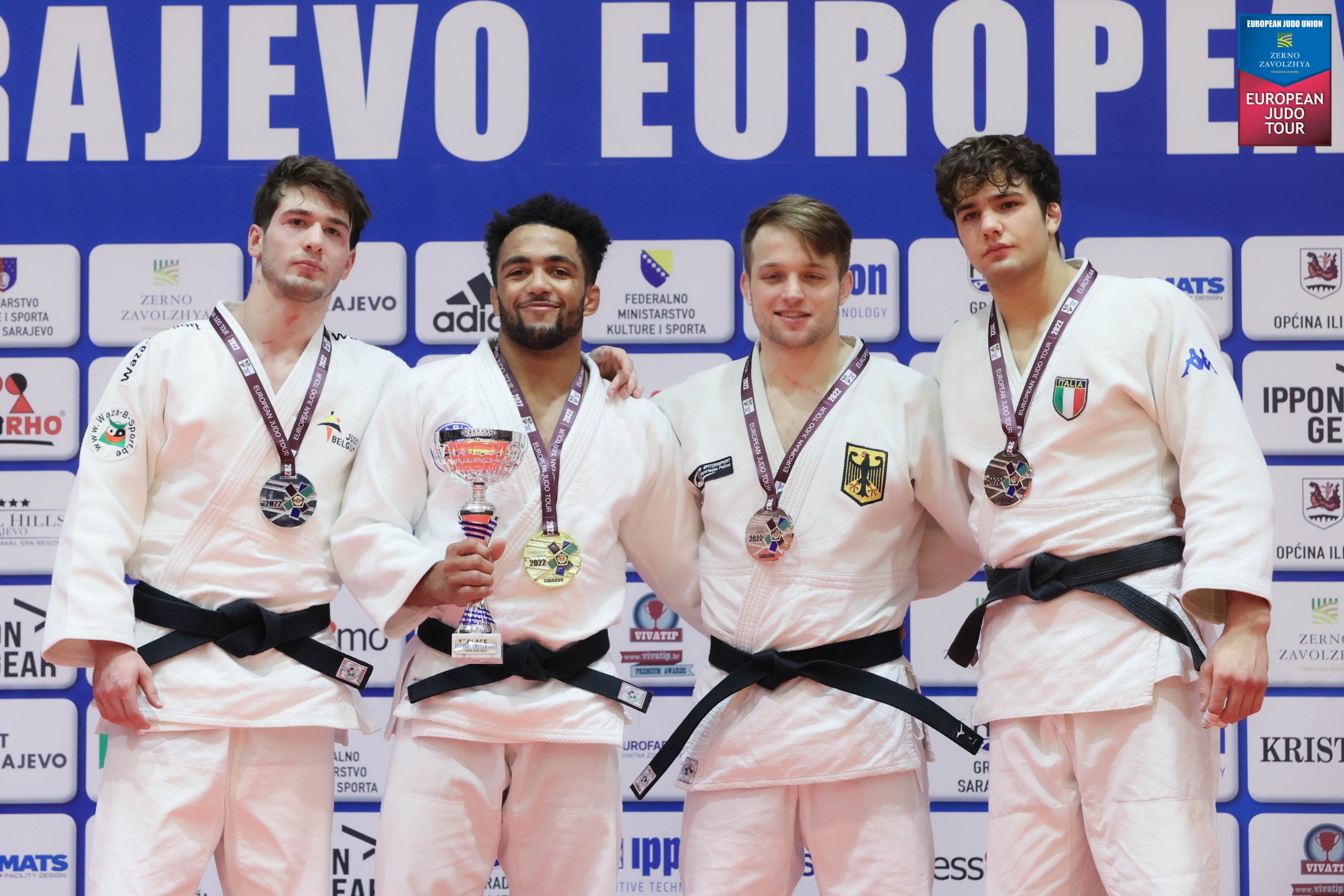 -81kg Medallists 🥇AREGBA Arnaud 🇫🇷 🥈UMAYEV Abdul Malik 🇧🇪 🥉CAVELIUS Timo 🇩🇪 🥉FALCONE Tiziano 🇮🇹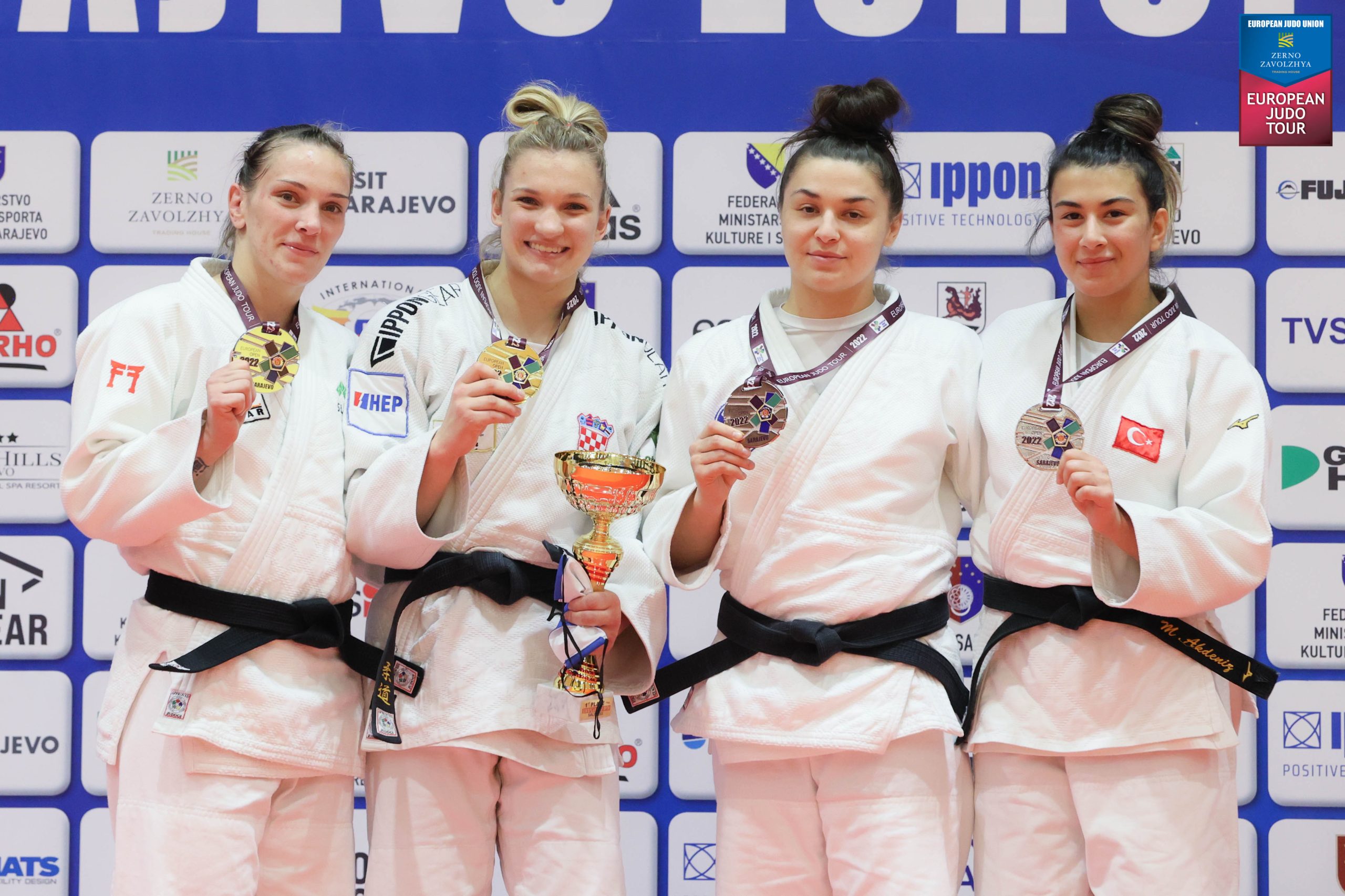 -70kg Medallists 🥇CVJETKO Lara 🇭🇷 🥈POGACNIK Anka 🇸🇮 🥉DIOLLOT Juliette 🇫🇷 🥉AKDENIZ Minel 🇹🇷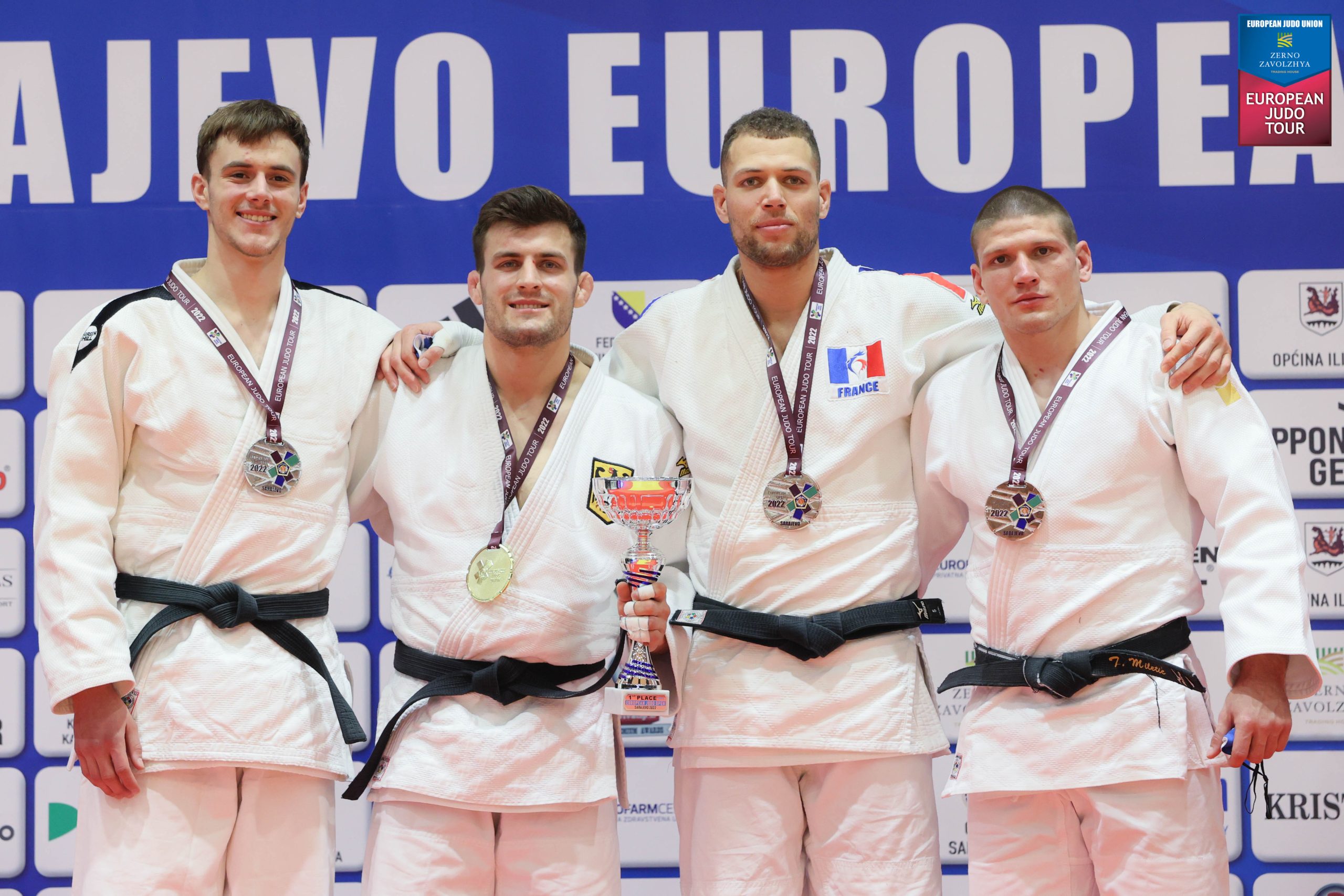 -90 Medallists 🥇MATIJASS Martin 🇩🇪 🥈CIRIC Mahailo 🇷🇸 🥉GRANDHAIE Hugo 🇫🇷 🥉MILETIC Toni 🇧🇦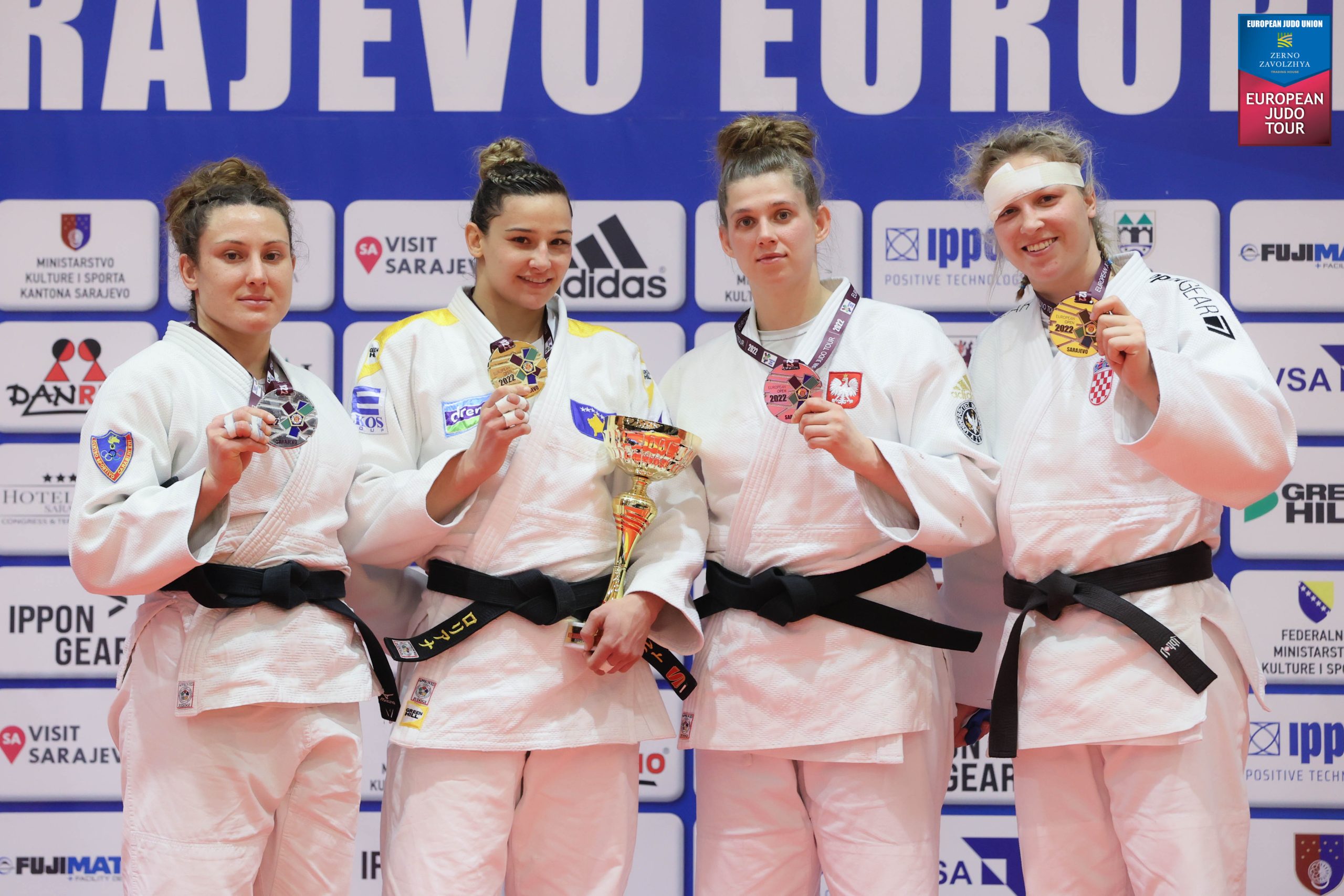 -78kg Medallists 🥇KUKA Loriana 🇽🇰 🥈POLITI Linda 🇮🇹 🥉LICKUN Sandra 🇵🇱 🥉PAVIC Petrunjela 🇭🇷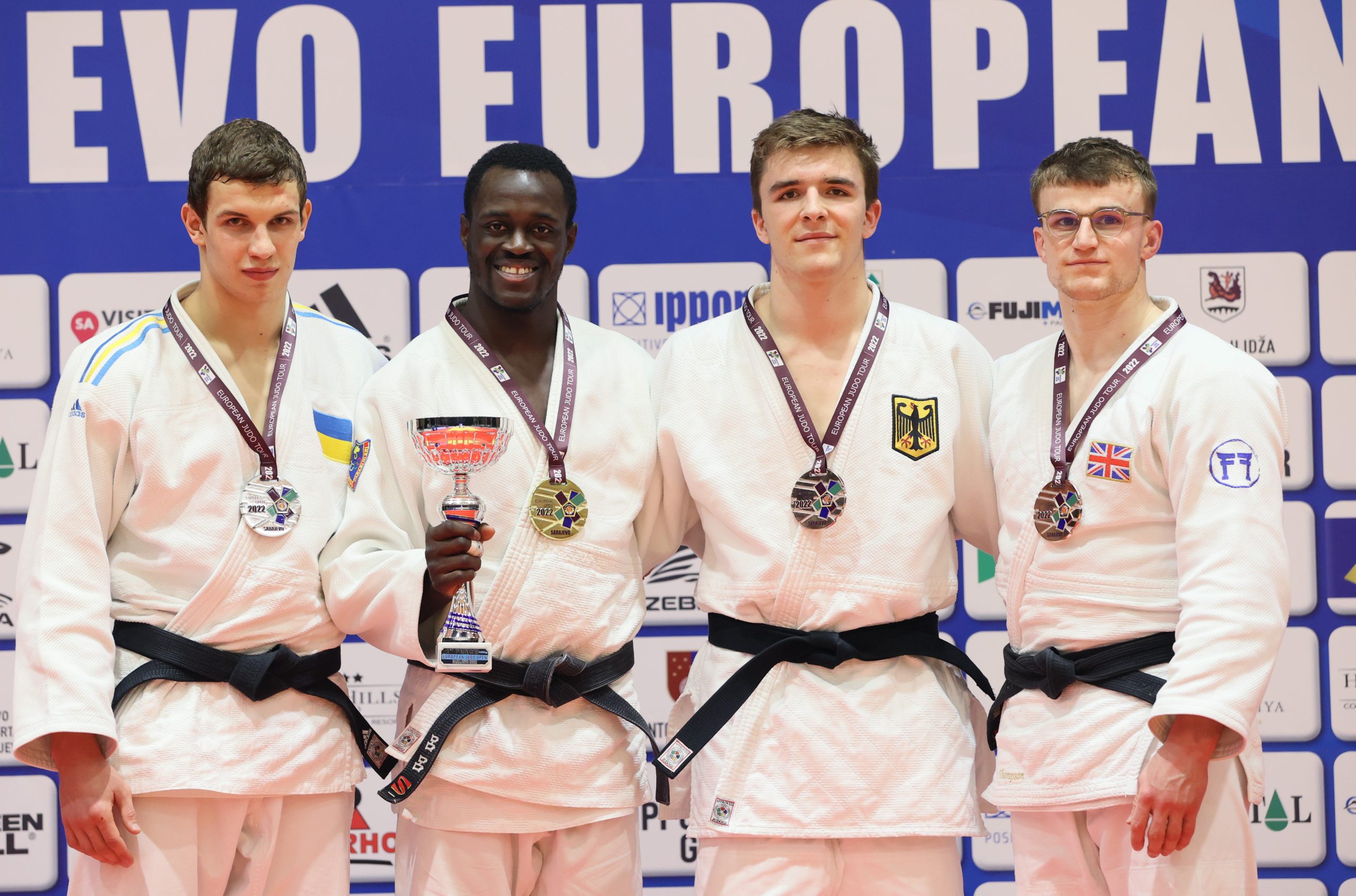 -100kg Medallists 🥇BERGAMELLI Enrico 🇮🇹 🥈YERSHOV Oleksii 🇺🇦 🥉KAPPELMEIER Kilian🇩🇪 🥉THOMPSON Rhys 🇬🇧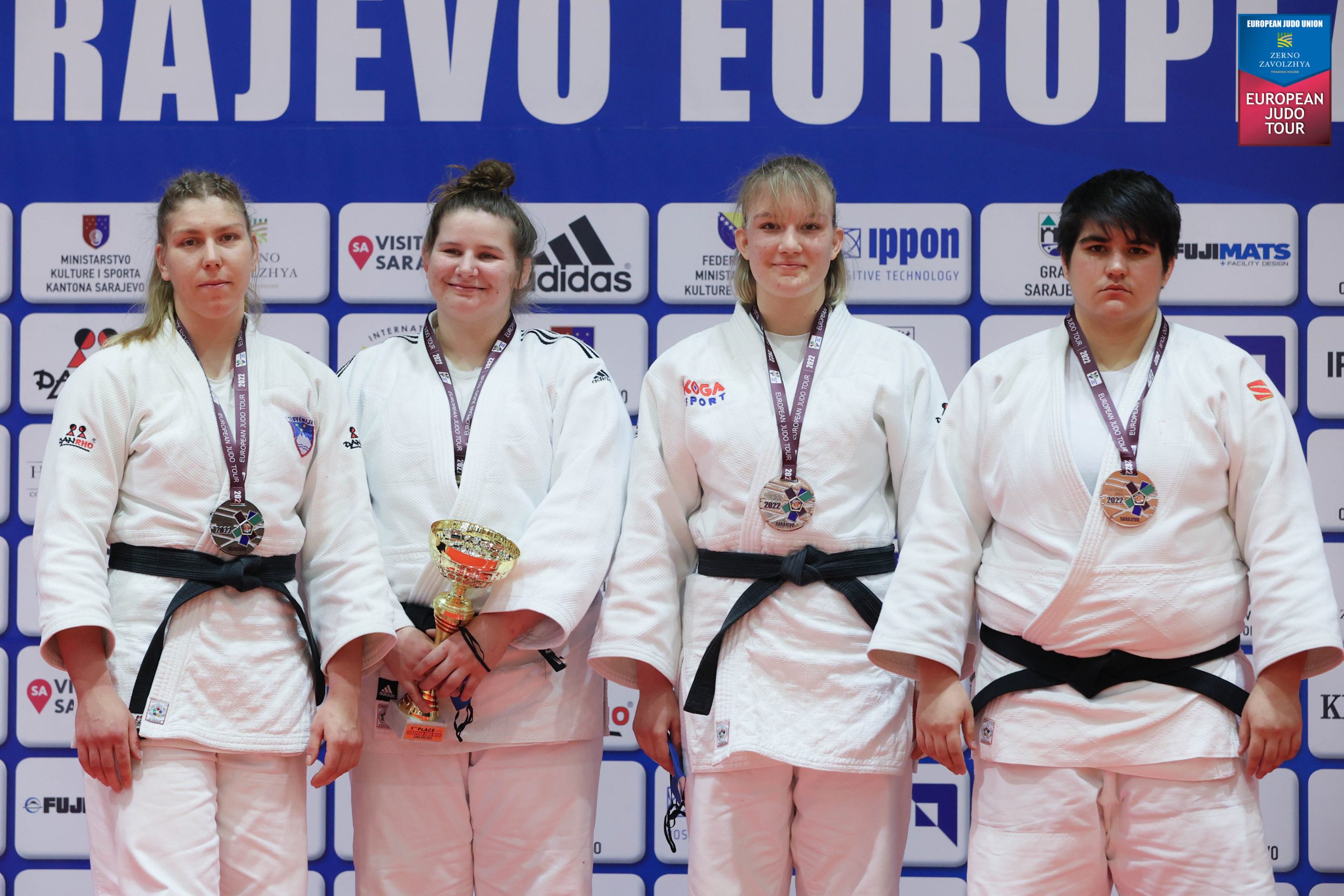 +78kg Medallists 🥇MARCHAND Valentine 🇫🇷 🥈TORKAR Urska 🇸🇮 🥉NORCIC Nicki 🇸🇮 🥉AKBULUT Sebile 🇹🇷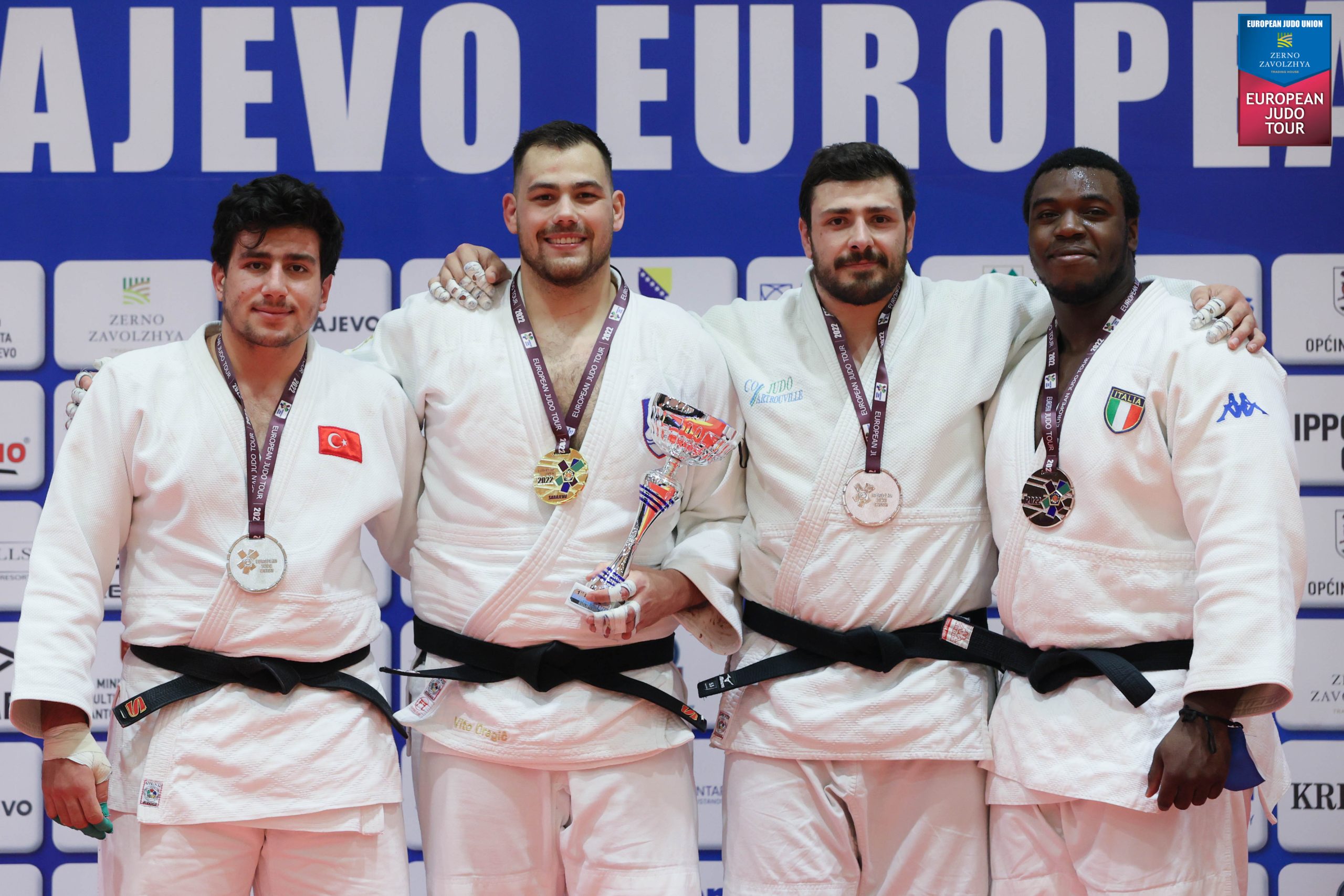 +100kg Medallists 🥇DRAGIC Vito 🇸🇮 🥈ERTUG Munir 🇹🇷 🥉CAILLON Cedric 🇫🇷 🥉AGRO SYLVAIN Lorenzo 🇮🇹
The next European Open is in only two weeks in Warsaw, Poland, over the 26th and 27th of February with many of this weekends athletes entered to compete again for a place on the podium or perhaps to add another continental open medal to their collection. 
Loading...
Currently there are no photos available!
Loading...
Currently no data available!
Judoka
Author: Thea Cowen
---