It was a very successful first day of the Zerno Zavolzhya Trading House European Judo Tour here in Sarajevo. Four of the #1 seeds made it on the podium in bronze medal positions but it was the underdogs that managed to snatch the first European Open titles of 2022. 
Binta NDIAYE (SUI) is the gift that keeps on giving in the -52kg category, strengthening Switzerland's talent pool in this weight. At only 17 years-old, she is making her presence known, only last year she became cadet European champion and added a junior world bronze to her collection.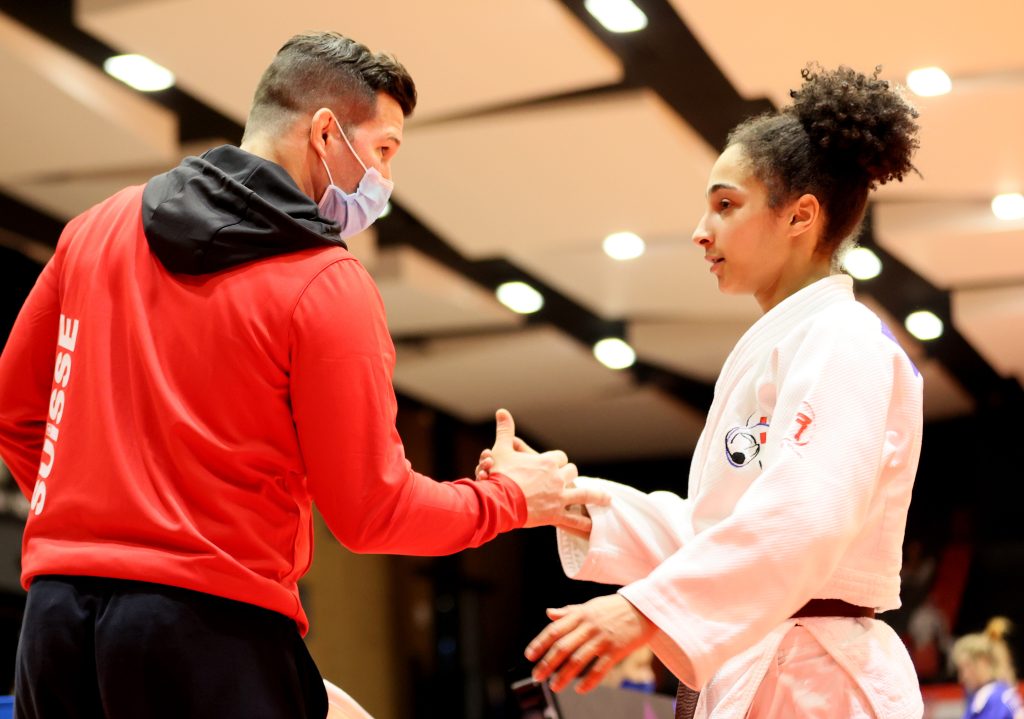 Team Switzerland have certainly become a topic for discussion with many of their players coming through and quickly climbing the ranks so it was unsurprising that they gave Ndiaye an opportunity in the Almada Grand Prix 2022.
I'm feeling good, amazing. The grand prix was my first senior competition, I competed in the cadets and juniors last year and at senior I didn't do too well, losing in the first round, but I worked on my mistakes and it paid off. The two girls I beat today, Portuguese and Croatian, I have lost to in the past and I worked really hard with my coaches and this medal proves it. 
The contests she speaks of are the occasions where she found herself one and out, at the junior European championships 2021 against Ana Viktorija PULJIZ (CRO) and the Almada Grand Prix against Maria SIDEROT (POR), both girls took bronze here today.
Ndiaye has used her time since Almada to regroup and really study her opponents to find out where she was lacking, and today turned the tables. Undoubtedly this will be her first European open medal of many and the future is looking good for the young Swiss.
In the standings, 11 of the 26 countries have secured medals with Turkey leading the charge holding two gold, 1 silver and 3 bronze, Spain and Azerbaijan not far behind.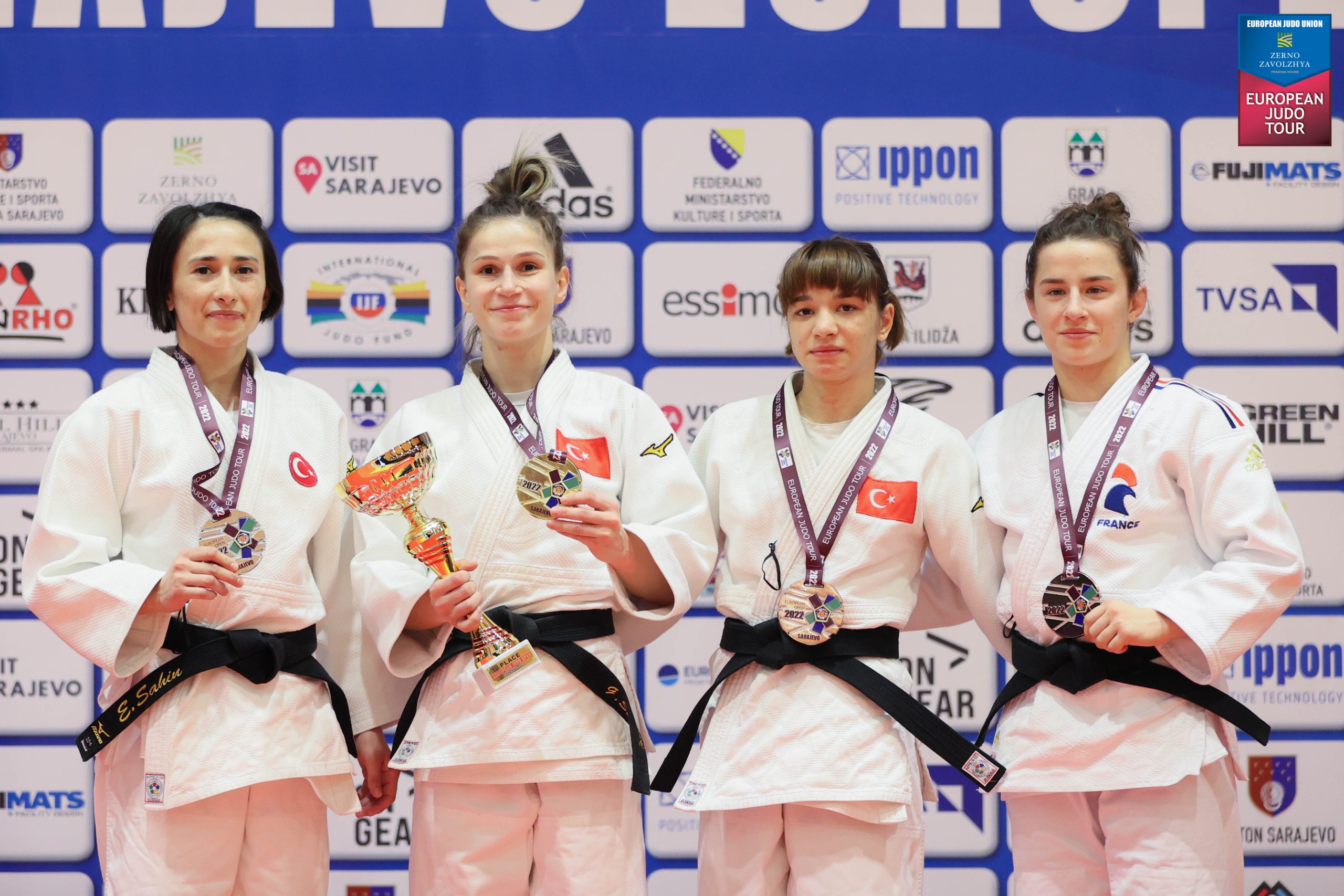 -48kg Medallists 🥇SENTURK Gulkader 🇹🇷 🥈SAHIN Ebru 🇹🇷 🥉AZAK Merve 🇹🇷 🥉VIEU Melanie 🇫🇷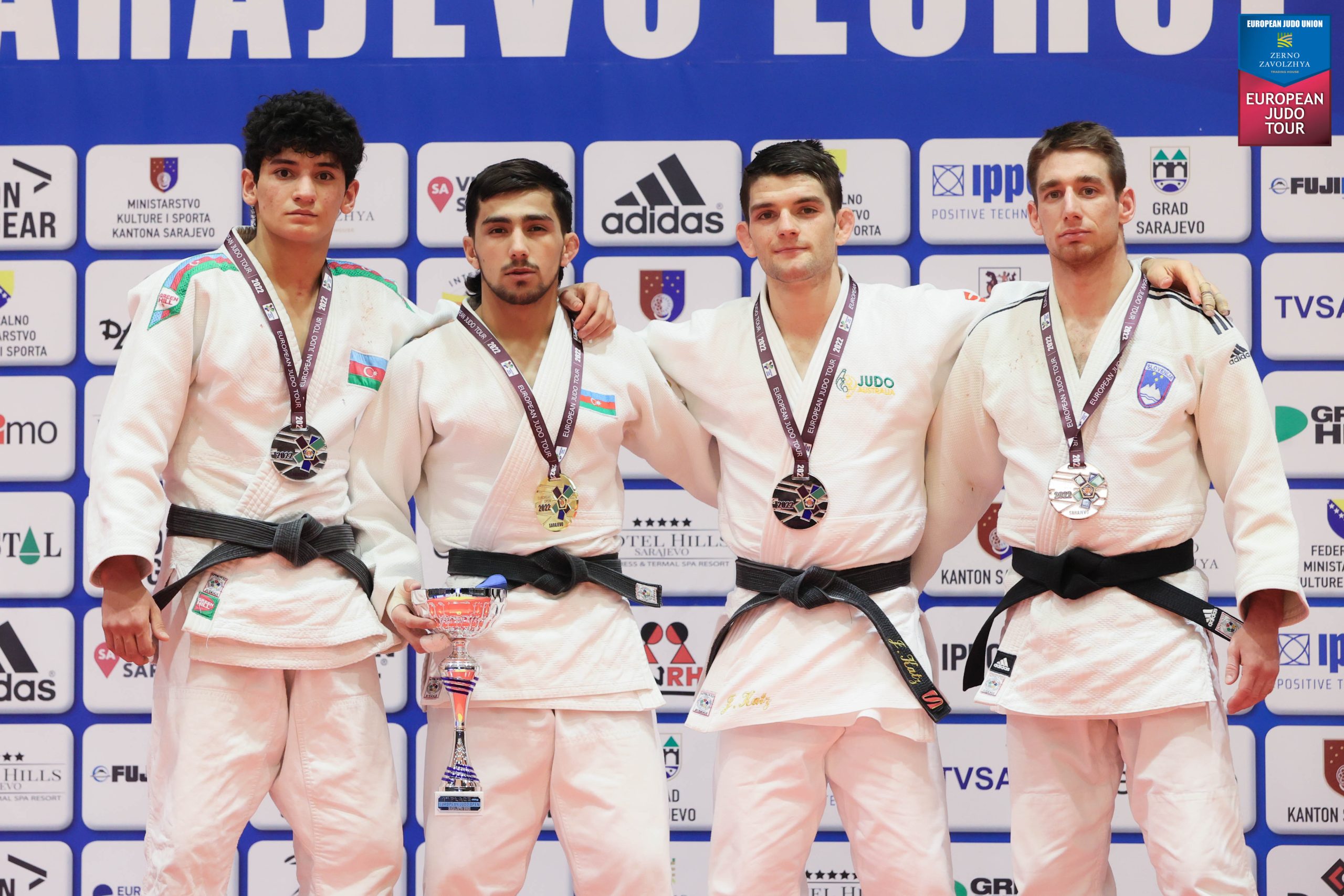 -60kg Medallists 🥇BAYRAMOV Turan 🇦🇿 🥈PIRIYEV Samir 🇦🇿 🥉KATZ Joshua 🇦🇺 🥉STARKEL David 🇸🇮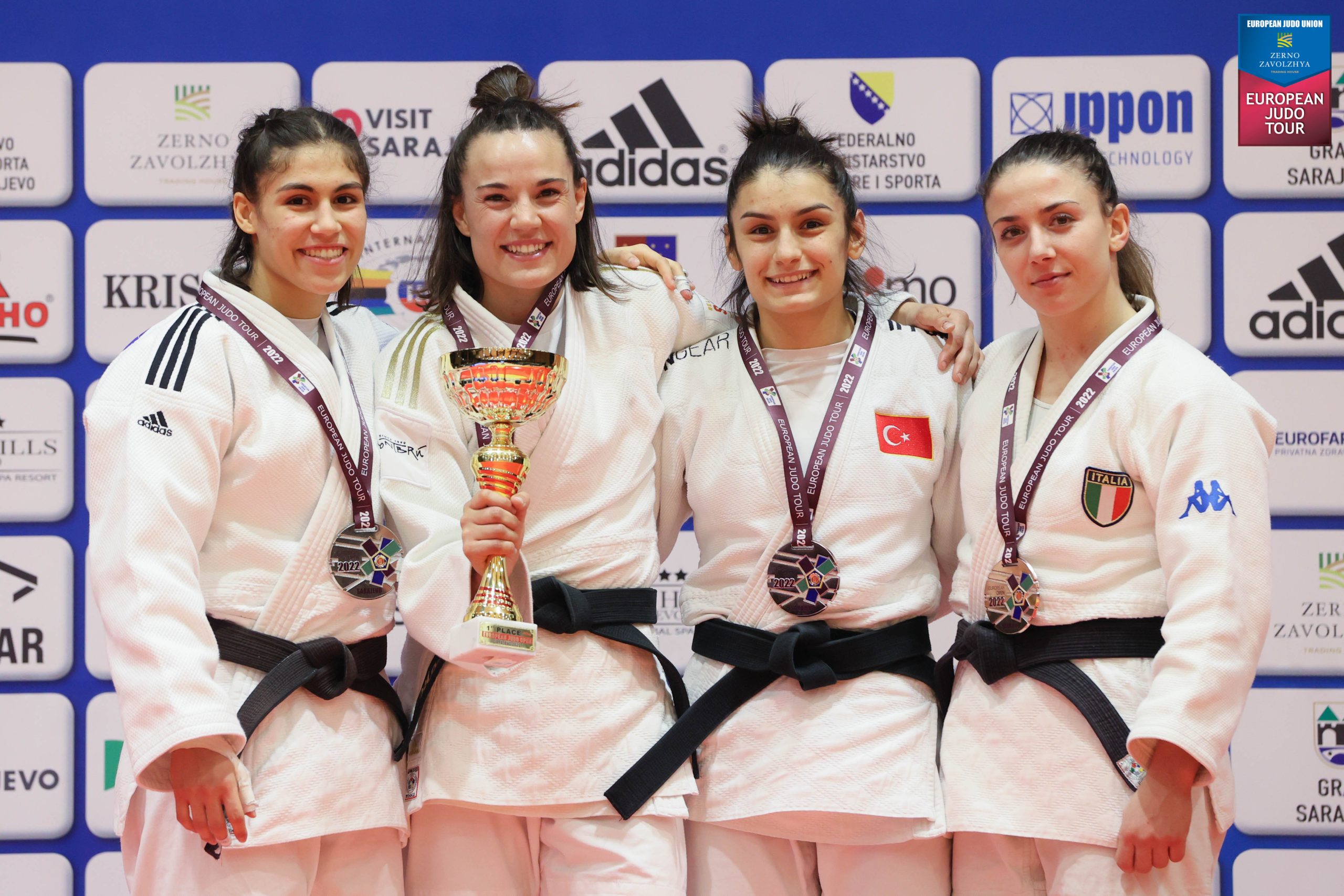 -52kg Medallists 🥇NDIAYE Binta 🇨🇭 🥈RICIU Cleonia 🇷🇴 🥉PULJIZ Ana Viktorija 🇭🇷 🥉SIDEROT Maria 🇵🇹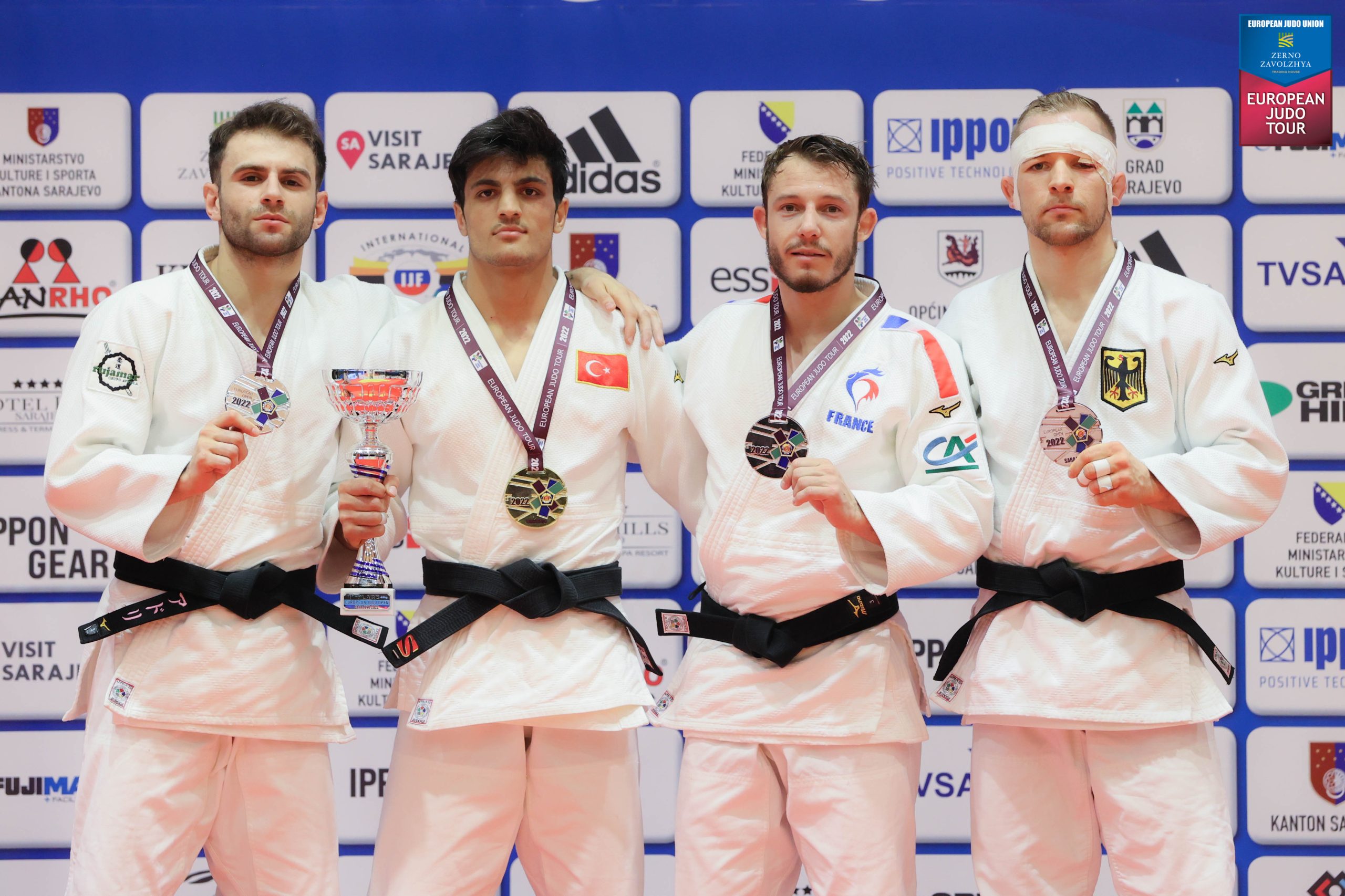 -66kg Medallists 🥇TOKTAY Ejder 🇹🇷 🥈NIETO CHINARRO Adrian 🇪🇸 🥉CORRADO Robin 🇫🇷 🥉SETZ Martin 🇩🇪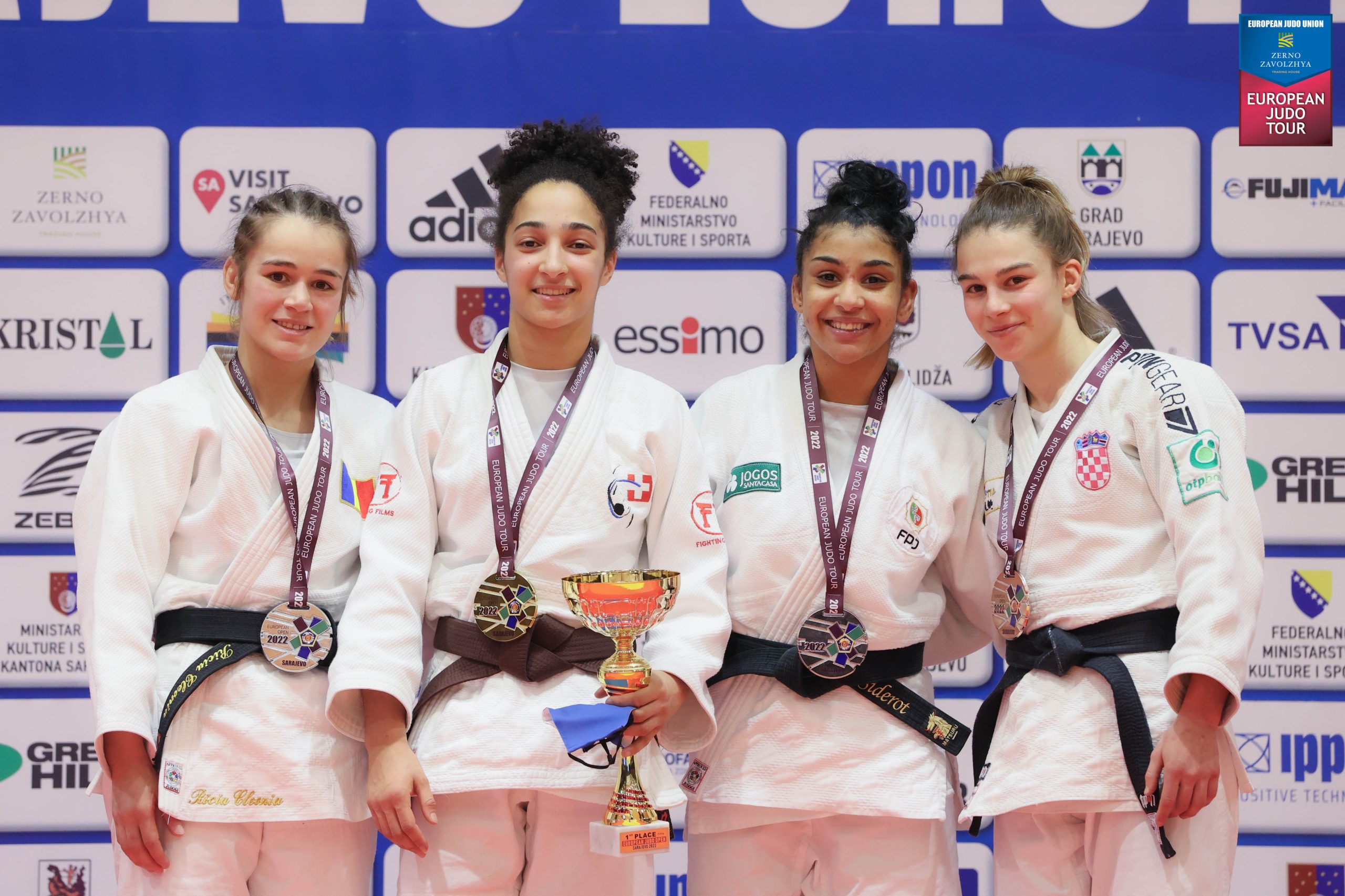 -57kg Medallists 🥇UBASART MASCARO Carla 🇪🇸 🥈CAPANNI DIAS Thauany David 🇮🇹 🥉BOZKURT Hasret 🇹🇷 🥉CAGGIANO Giulia 🇮🇹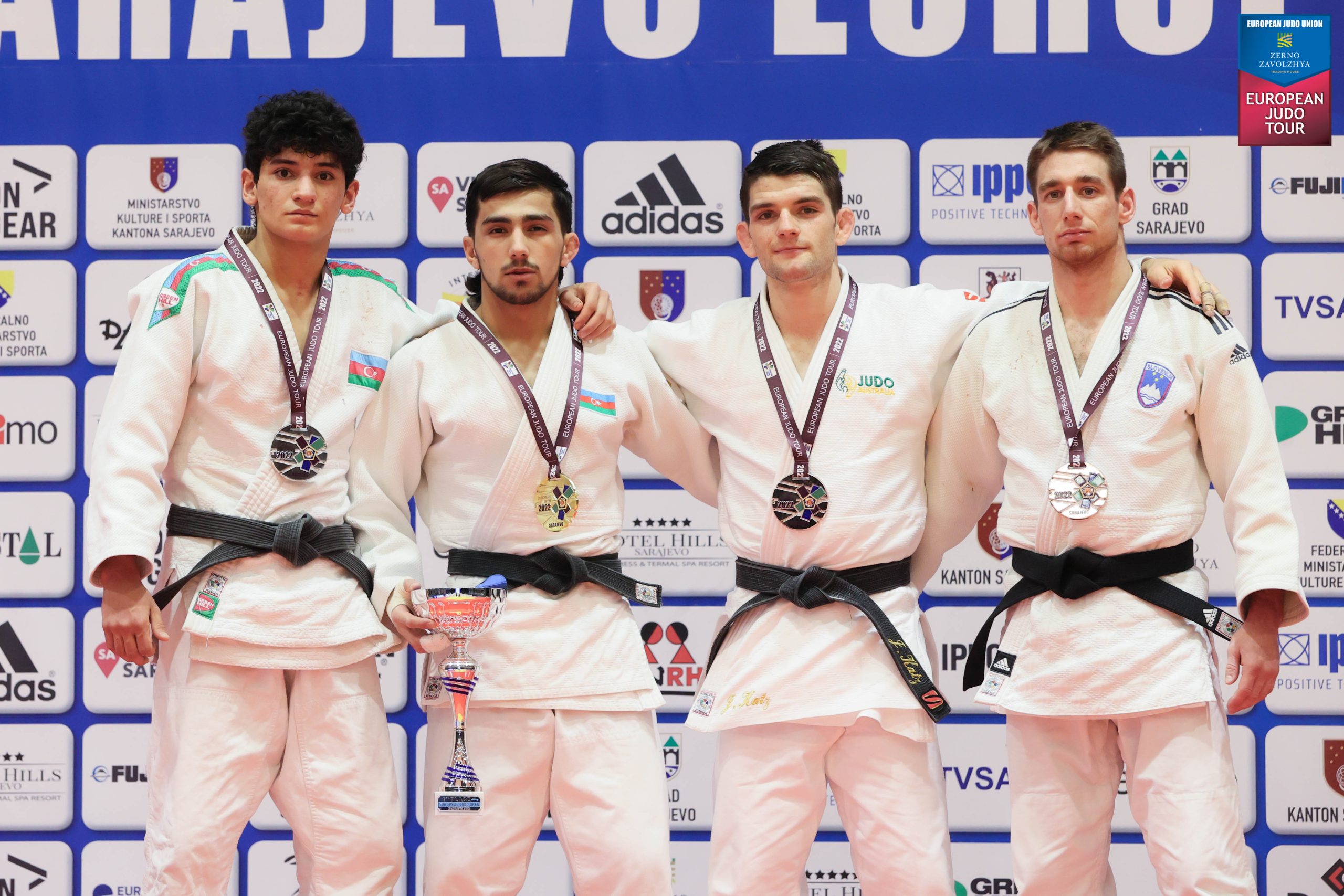 -73kg Medallists 🥇ADAM Michel 🇩🇪 🥈VAN DER KOLK Yannick 🇳🇱 🥉MORKA Ksawery 🇵🇱 🥉KANDEMIR Bayram 🇹🇷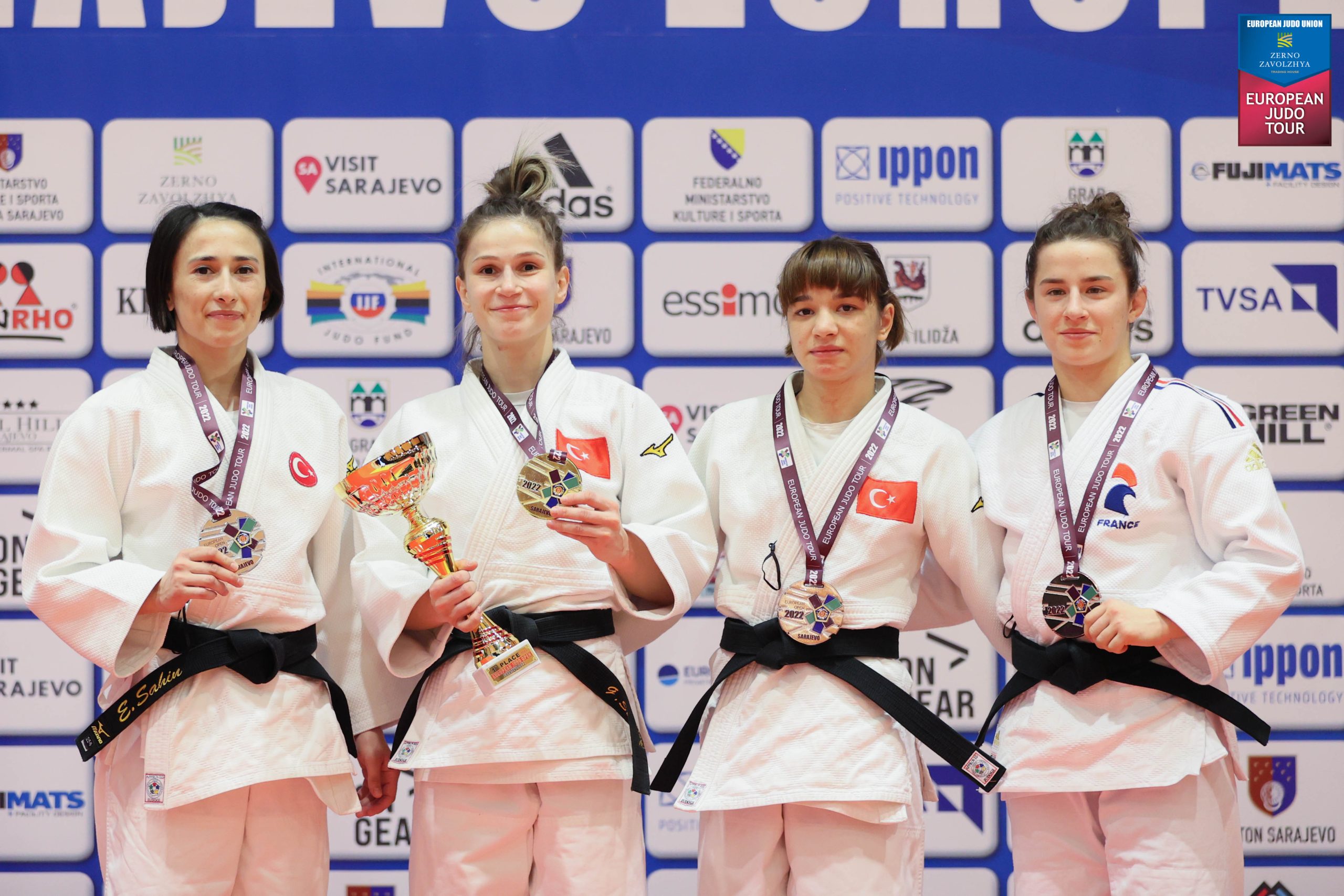 -63kg Medallists 🥇PADILLA GUERRERO Sarai 🇪🇸 🥈DEVITRY Agathe 🇫🇷 🥉HORLAVILLE Yasmine 🇫🇷 🥉IVANESCU Florentina 🇷🇴
Today we have seen some rising stars breaking their way on to the senior circuit as well as some Olympians finding their way back to the tatami, but overall it has been a day of phenomenal judo demonstrating a bright future for Europe.
Day two of the Sarajevo European Open will start at 10:00 local time with the athletes in the remaining weight categories going head to head for the medals. All action can be followed at live.ijf.org or via the European Judo YouTube channel. 
Loading...
Currently there are no photos available!
Loading...
Currently no data available!
Judoka
Author: Thea Cowen
---