There are only two days to go before the Olympic Games will start. Here you can find all the information regarding the schedule and facts about the athletes!
---
DATES: 24th – 31st July 2021
VENUE: Budokan, Chiyoda City, Tokyo
SOCIAL MEDIA: #Tokyo2020, #JudoTokyo2020, #Judo, #MoreThanSport
Tags: @europeanjudo @Olympics @judogallery
---
COUNTDOWN
---
PROGRAMME
Tokyo Time
11:00: Preliminaries
17:00: Final Block and medal ceremonies




Central European Time
4:00:Preliminaries
10:00:Final Block and medal ceremonies

W: -48 kg mat 1
M: -60 kg mat 2

W: -52 kg mat 2
M: -66 kg mat 1

W: -57 kg mat 1
M: -73 kg mat 2

W: -63 kg mat 2
M: -81 kg mat 1

W: -70 kg mat 1
M: -90 kg mat 2

W: -78 kg mat 2

M: -100 kg mat 1

W: +78 kg mat 1
M: +100 kg mat 2
TOKYO 2020 OLYMPIC GAMES FACTS & STATS
129 countries (Africa 32 – Europe 42 – Asia 27 – Oceania 6 – Pan America 22)
20 countries (Universality place)
1 Refugee Olympic Team (6 athletes)

366 athletes qualified (based on World Ranking List): 266 direct qualification and 100 continental quota
20 universality place athletes
1 Extra quota place for Saudi Arabia (+78kg)
---
The last qualifying event: World Judo Championships, Hungary 2021 (Full results: https://www.ijf.org/competition/2239)
Including Tokyo, judo has been present 15 times at the Olympic Games, since Tokyo 1964, for the men and 8 times for women since Barcelona 1992, as well as Seoul 1988 as a demonstration sport.
For the first time ever, the last day of competition will be dedicated to the mixed team event. 12 teams, including the host nation, will participate in the team competition, where the first gold medal for teams will be awarded. The Olympic Refugee team will also participate in the mixed team event for the first time.
Gender equity will be fully respected in Tokyo, with the same number of men and women qualified for the Games. The small difference in number in the end (200 men, 193 women) is due to the 20 universality places.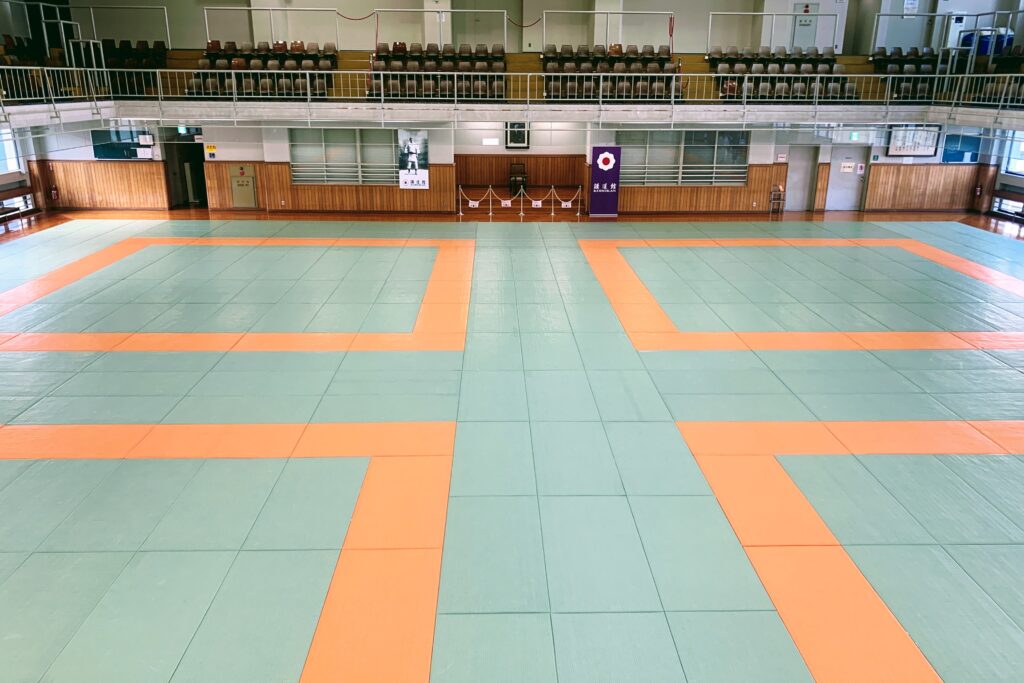 The Kodokan will be an official training venue for all delegations.
55 nations from the five continents won medals at the Olympic Games since 1964; in order of success, 1st place – Japan (84 medals), 2nd place – France (82 medals) and 3rd place – South Korea (43 medals).
Tokyo 1964: The first chapter: https://www.ijf.org/news/show/tokyo-1964-the-first-chapter
7 Rio Olympic champions will be in action in Tokyo: https://www.ijf.org/news/show/the-magnificent-seven
2 Olympic champions from London (Teddy Riner, FRA and Lasha Shavdastuashvili, GEO): https://www.ijf.org/news/show/golden-grandpas
Judoka
Author: Sören Starke
---