The final day of the Almada Grand Prix was all about the double world champion, Jorge FONSECA in the -100kg category. At no point during the day did he appear flustered, his usual confident persona felt by his opponents and spectators alike.
Fonseca doesn't only deliver with his powerful technique, but the entertainment factor is always high and he rallies the crowds with his exciting performances. Today was no different. Time after time he brought a full show and in the final he was faced with Daniel EICH of Switzerland.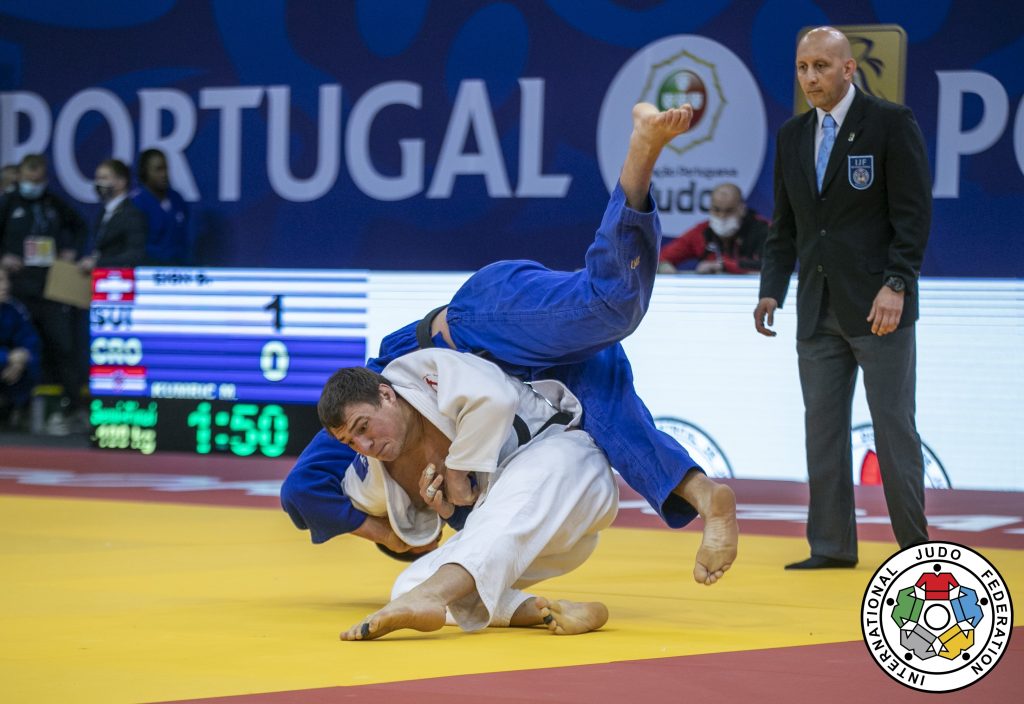 Now the Swiss team have picked up a bronze and and silver medal in this tournament, for the men, Freddy WAIZENEGGER picked up his first on the IJF world tour and for Fabienne KOCHER, another great achievement in her cap.
Though Eich wasn't able to complete the collection, it wasn't for a lack of trying but it was certainly a big ask. This is also his first IJF world tour medal after taking his first European open medal last year in Malaga. The young Swiss athlete showed a lot of promise today but it was simply in the hands of the Portuguese.
I'm very happy to win here today, the European Championships were here last year and it was not my day, but today I gave it my all and fed off the energy, I'm happy with the result. Getting back to being ready for competition was difficult because I was 115kg but once I found out that we would host the grand prix here in Portugal I was really motivated and trained so hard to be back in my best shape. It was so important for Portugal to have this competition but it didn't put any extra pressure on me.

It's so amazing to have family here, so extraordinary, each match I just felt more energy, when you're at home with them it is just special. For me, it is so important for all the children here to see me achieve and know that they can dream and do the same, I want to be an example to them and to guide them.
The remaining gold medals were collected by the Republic of Korea in the -78kg, +78kg and +100kg categories but in the -90kg category, Jesper SMINK (NED), after settling for 5 bronze medals on the world tour, finally had his moment.
Coming up against Christian PARLATI (ITA), no assumptions were made but as soon as the contest began, it was in favour of the Dutch. The control continued and a waza ari was scored leading to Smink's grand prix win.
All in all it was a very successful event for the Portuguese federation and it can now be marked as an exciting opener for the year. 
Judoka
Author: Thea Cowen
---