Malaga continued to see some brilliant judo on the second day of the European Open and the athletes in the arena were really enjoying the event, supporting each and every contest, especially in the final block. 
Off to a brilliant start for France in the -81kg with an all-French final and an eventual bronze from Loic PIETRI, but for Alpha Oumar DJALO and Quentin JOUBERT they had to go head to head, never great to go against a team mate. The contest was so close that it went in to golden score and in the end was decided on shidos in favour of the #1 ranked, Djalo. 
Similarly in the -70kg category, a national head to head came about for the Netherlands athletes, Silja KOK and Jorien VISSER. It wasn't an easy contest for the pair who know each other extremely well from the national centre in Papendal, but Visser came out on top. 
I am very happy with this result, its a relatively new category for me and a strong one for women in the Netherlands. I've had three knee operations as well and I felt really strong and well prepared for it so I felt good and it all went very well for me. 
The Netherlands and France both went on to take further golds from Jelle SNIPPE (+100kg) and Valentine MARCHAND (+78kg) but the rest were shared between Russia, Italy and Dominican Republic.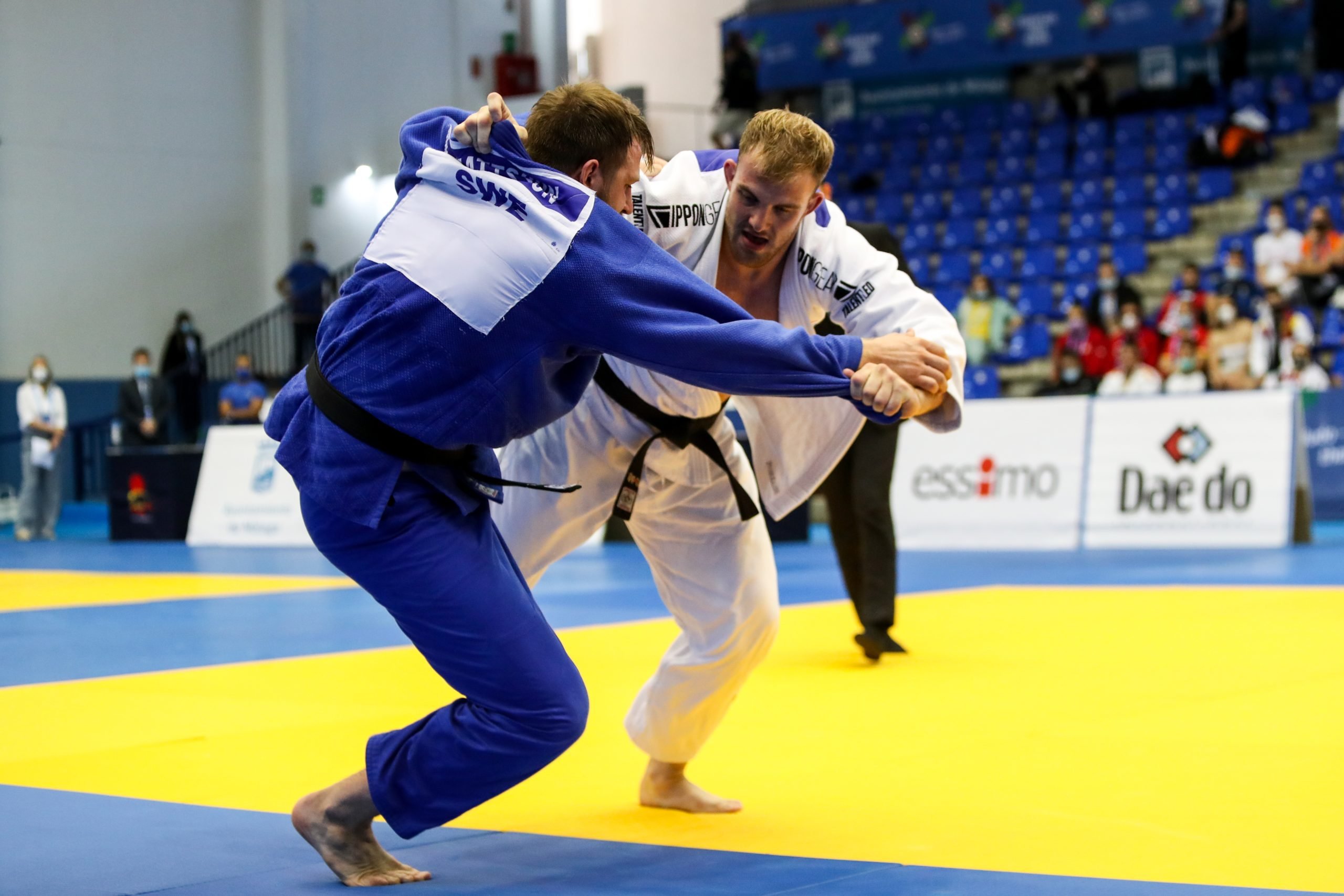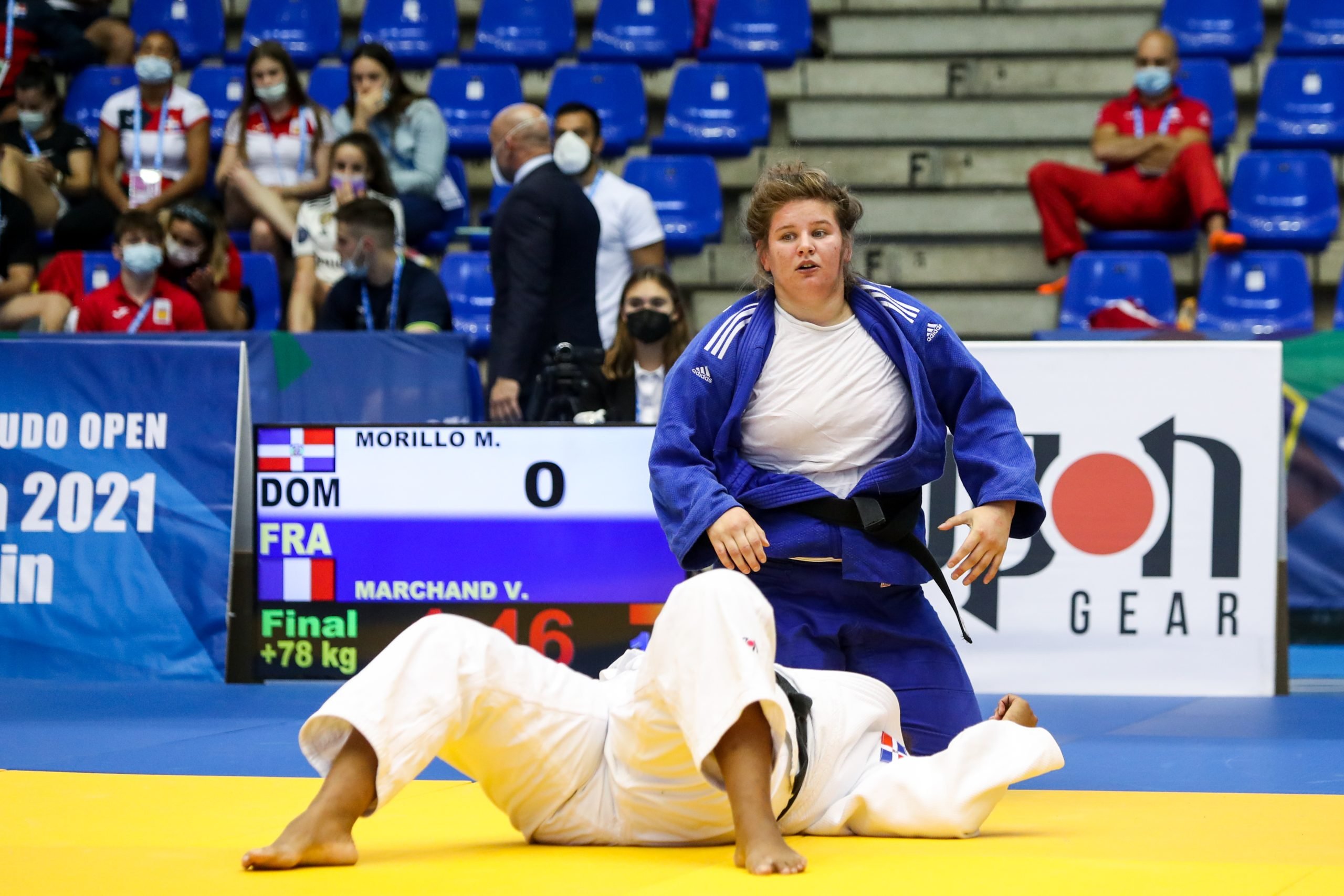 Valentine MARCHAND (FRA).
Even for those not competing for Europe, it still felt a lot like home as many of the Dominican Republic athletes train in Spain, but without a doubt the biggest celebration was for Kwadjo ANANI who was representing Ghana. There would have been no way to tell if he representing France, Spain, Netherlands or Italy with the mass celebrations as he took the bronze in the -100kg category, but the 21 year old has a great record in Italy, and now on the continental tour. 
Judo is more than sport. Congratulations to all the athletes who competed this weekend.
Loading...
Currently there are no photos available!
Loading...
Currently no data available!
Loading...
Currently no data available!
Loading...
Currently no data available!
{{ data[roundIndex]['roundName'] }}
{{ fight.white.name != null ? fight.white.name : ''}}
{{ fight.blue.name != null ? fight.blue.name : ''}}
{{ dataRepechage[roundIndex]['roundName'] }}
{{ fight.white.name != null ? fight.white.name : ''}}
{{ fight.blue.name != null ? fight.blue.name : ''}}
Author: Thea Cowen
---