Both Toma NIKIFOROV (BEL) and Peter PALTCHIK (ISR) gave an impressive and worthy performance in the final of the -100kg category but in the end there can only be one winner. The pair went in to golden score and continued to execute at a high level but it was an attack resulting in a head dive by Paltchik that ended the contest. This is the first Paris title for Nikiforov. 
It was a long day for me, usually I go out in the first or second round – he laughs – so I am glad that I took gold today. The semi final, the Japanese team are always strong but it is the first time I have fought Iida in competition, though we know each other from training camps. 

It was amazing to come out to that crowd and actually, I was excited to come out between the fireworks as my daughter loves them and then she was able to see me win. I have a very supportive family, I was sad that they couldn't come but I could feel the support from home. 

The rules are difficult to adapt to, for the athletes and referees so I don't think many will talk about this hansoku make, he is a great fighter and we have a good relationship. We said we will see each other in the final again soon.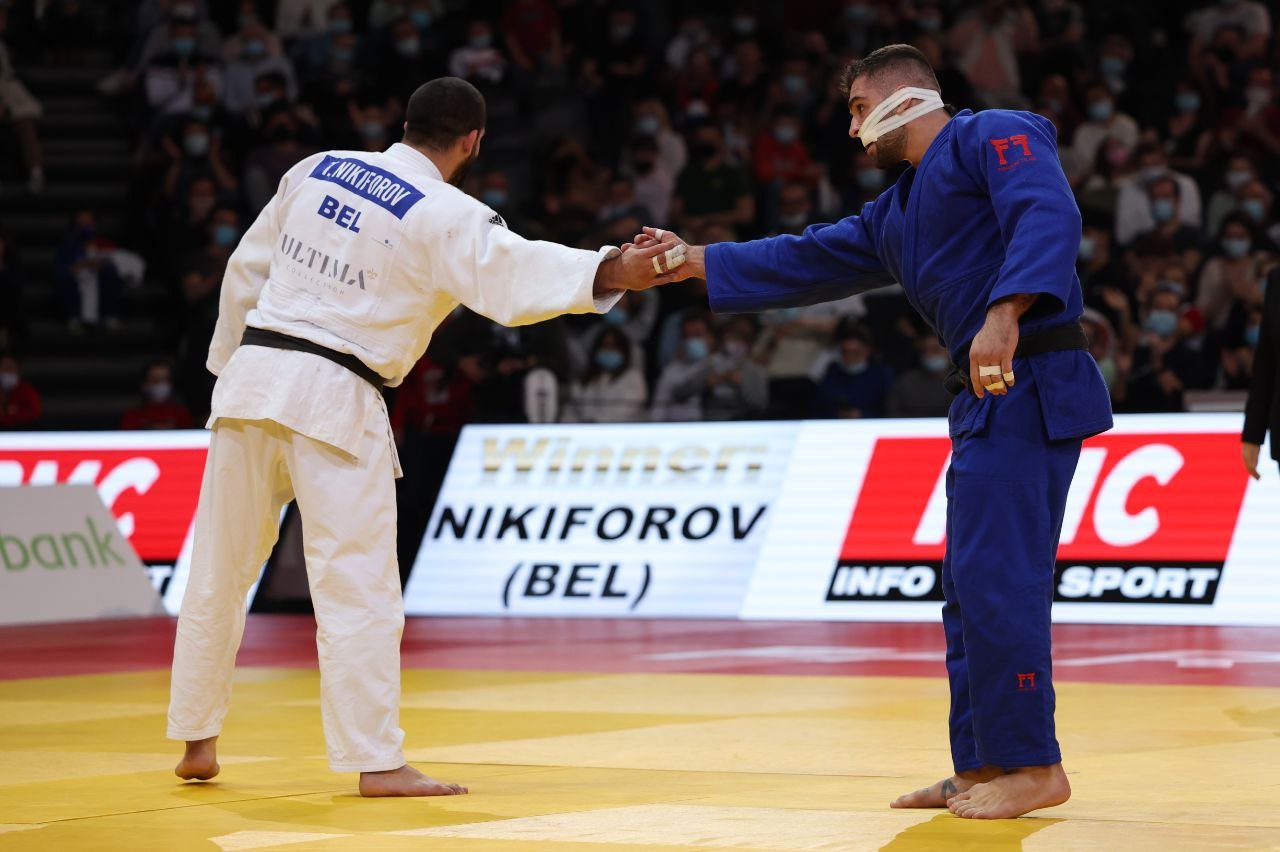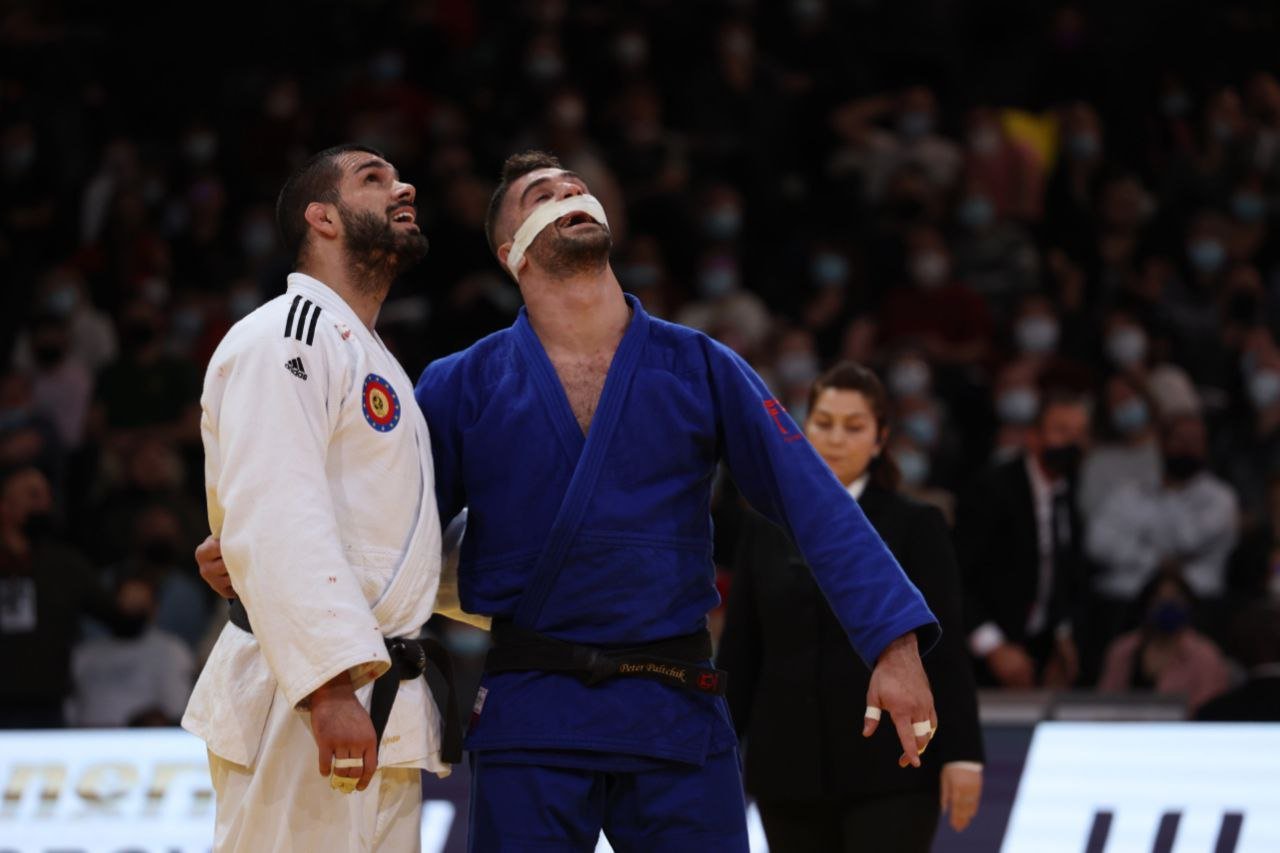 Watching back the final moments of the contest.
In the first final of the day it was a real back and forth in quick succession between Tato GRIGALASHVILI (GEO) and FUJIWARA Sotaro (JPN). The first score came from the Japanese but it didn't take long before Grigalashvili took his own waza ari score with a huge te guruma. As the pair gripped and locked in, it went in favour of Fujiwara with a ko soto gake that earned him his second Paris title.
The initial bronze medal contest between Sagi MUKI (ISR) and Sami CHOUCHI (BEL) was off to a ballistic start but Muki was unable to make his morote seoi nage stick. After two and a half minutes, an o uchi attack from Chouchi brought him the bronze. 
ALLEZ MARGAUX! The moment the spectators were waiting for, the first of the French athletes to compete in the final block, and what a contest it was! Again the -70kg athlete was up against the ropes with two shidos against her and running in to golden score. A drop morote seoi nage was the deciding attack for Pinot against NIIZOE Saki (JPN) and scored a waza ari.
Current world champion Barbara MATIC (CRO) worked hard in the first few seconds and instantly felt the timing as she threw opponent Kelly PETERSEN POLLARD (GBR) off the grip with a drop seoi nage scoring ippon. 
Although Beka GVINIASHVILI (GEO) was unable to compete for bronze, Mihael ZGANK (TUR) and Alexis MATHIEU (FRA) delivered a fantastic performance in the -90kg category. Though Mathieu put in a stellar effort, Zgank had been trying, almost in vain in his previous contests to score with tomoe nage but this was his moment, it was inescapable. A brilliant bronze.
Mammadali MEHDIYEV (AZE) gave all he could in the final against MURAO Sanshiro (JPN) but given he had suffered in his semi final, he maybe wasn't as strong as he usual. That being said Murao was struggling to find a way until later in the contest when he secured a waza ari score for the gold.
France continued their celebration with Madeleine MALONGA who won her bronze in golden score, though she couldn't quite manage a score, the defence of her opponent YOON Hyunji (KOR) was too strong and the drops too many which inevitably meant to earned the three shidos.
This was the perfect set up for the French heroine, Audrey TCHEUMEO. An early ippon was awarded to her but taken away, replaced with waza ari. This can sometimes be detrimental to athletes, given that she had already celebrated but coach Lucie DECOSSE brought back the calm. UMEKI Mami (JPN) did all she could she match the scores but it wasn't to be, France took yet another gold and the fifth Paris title for Tcheumeo.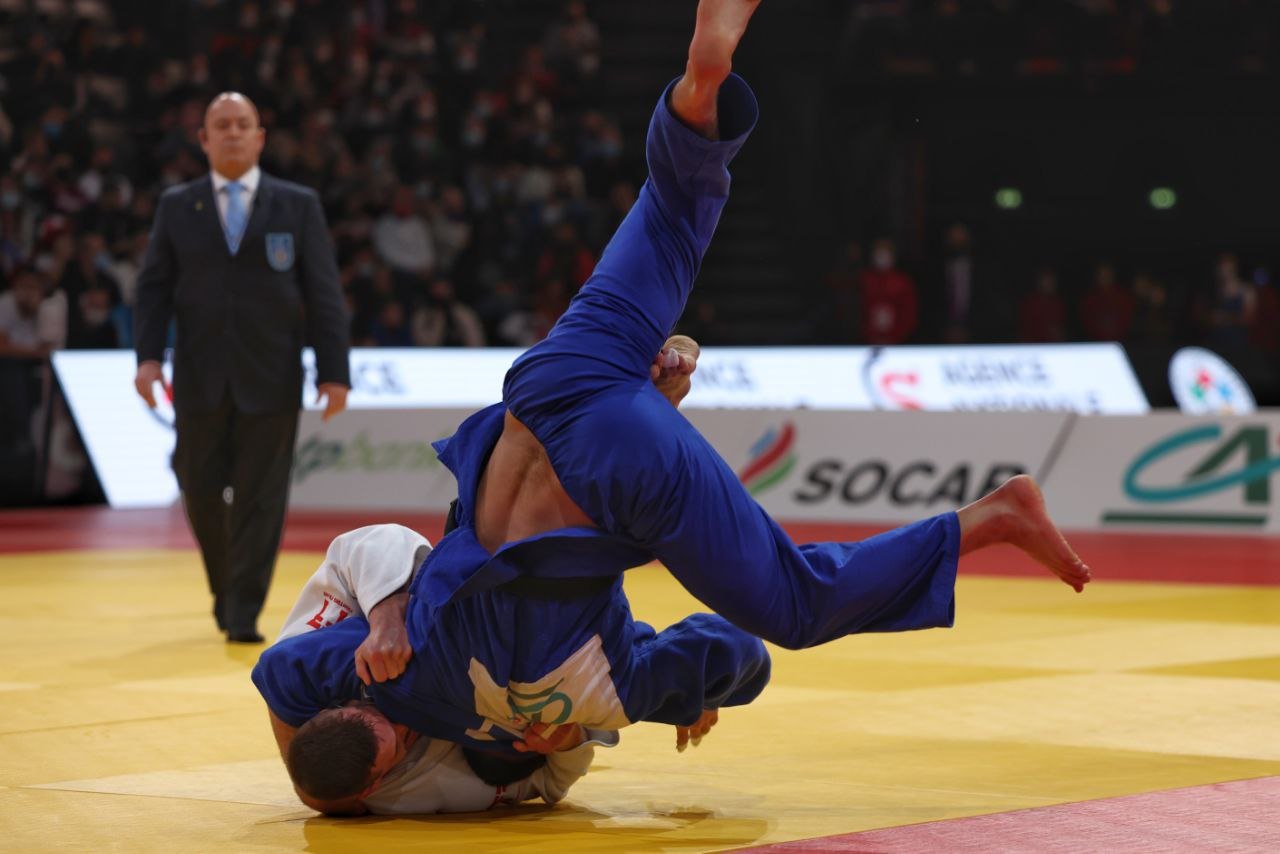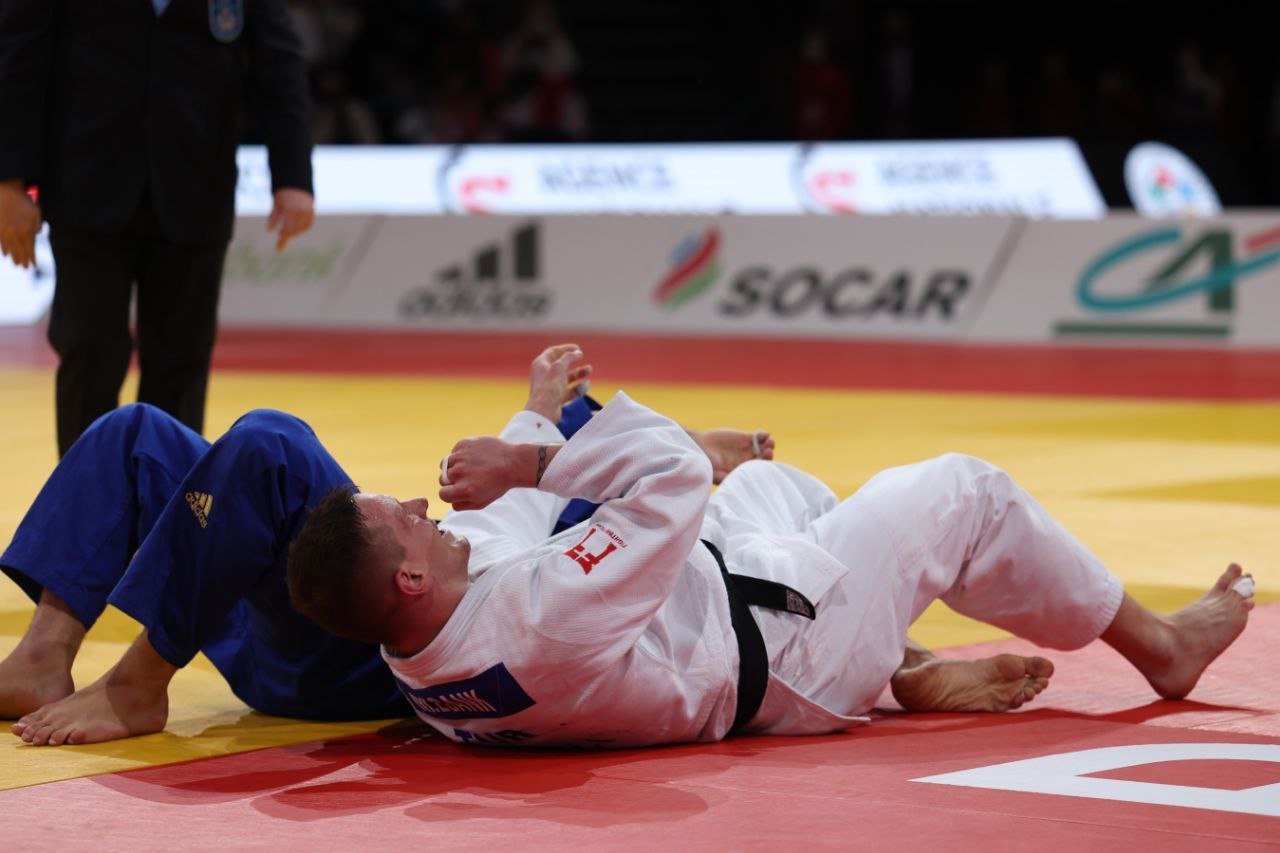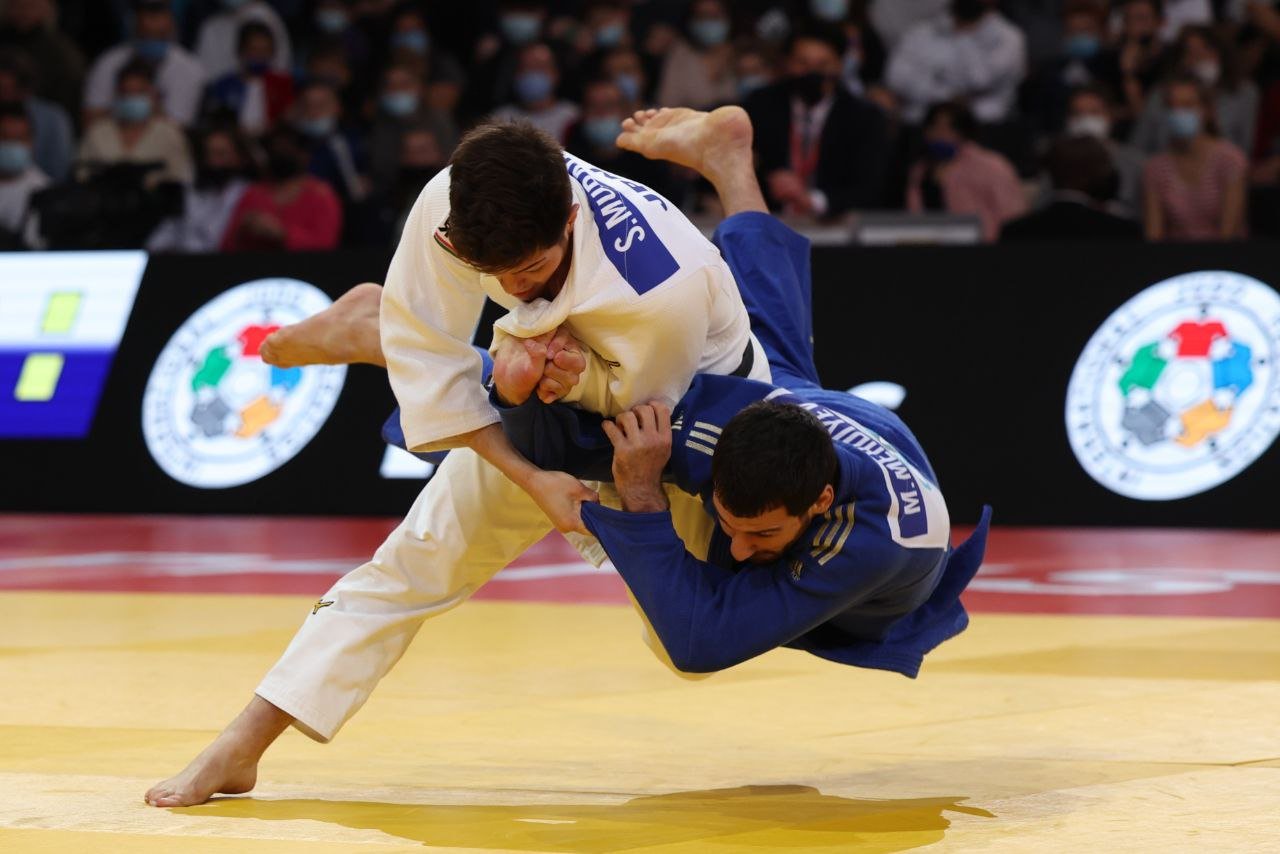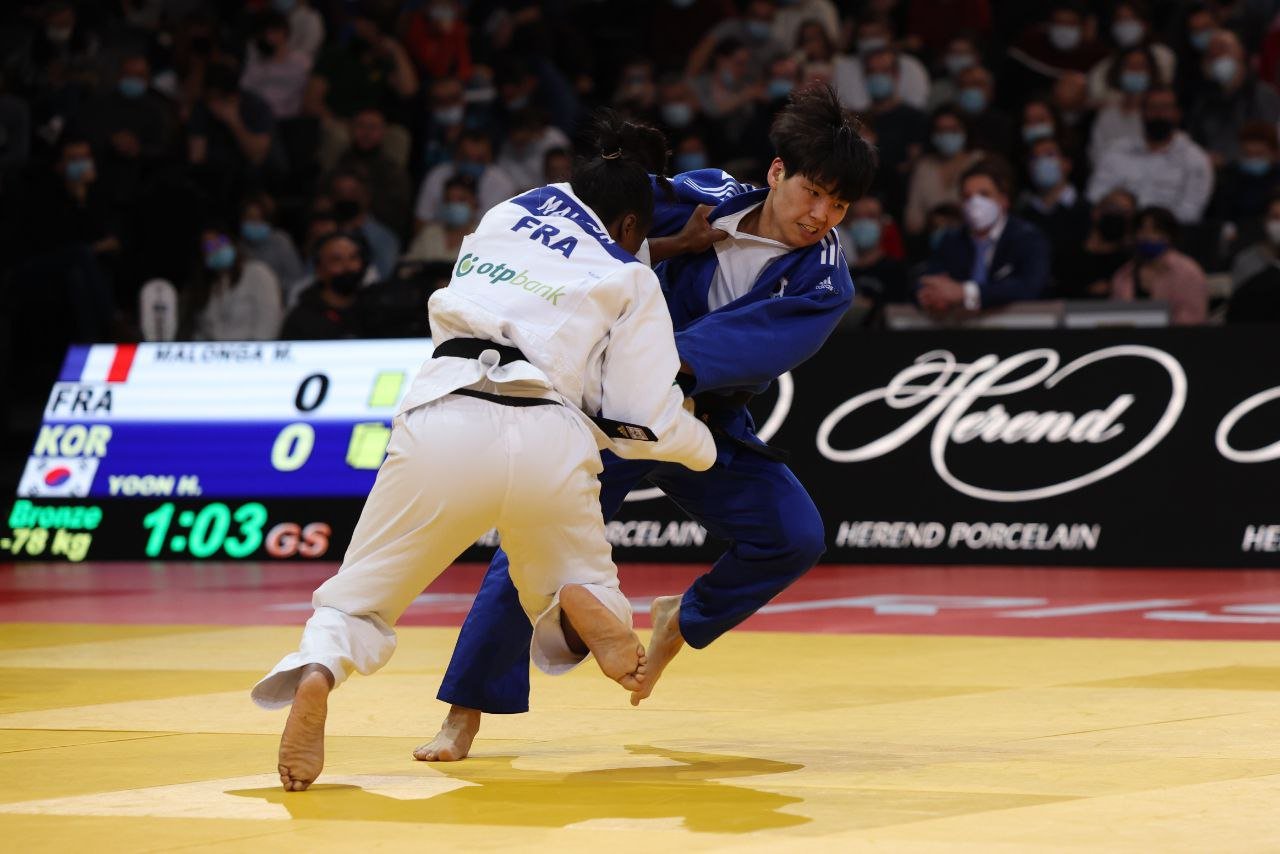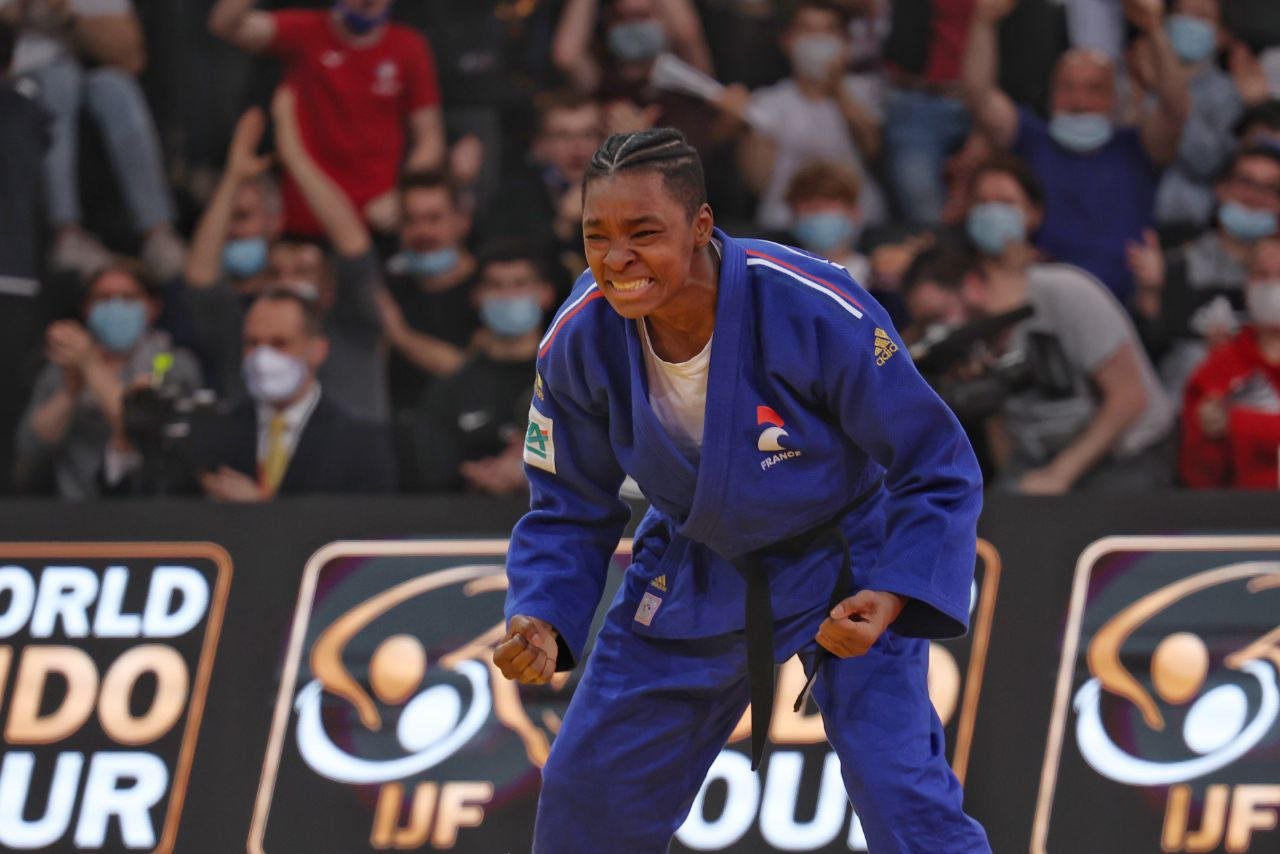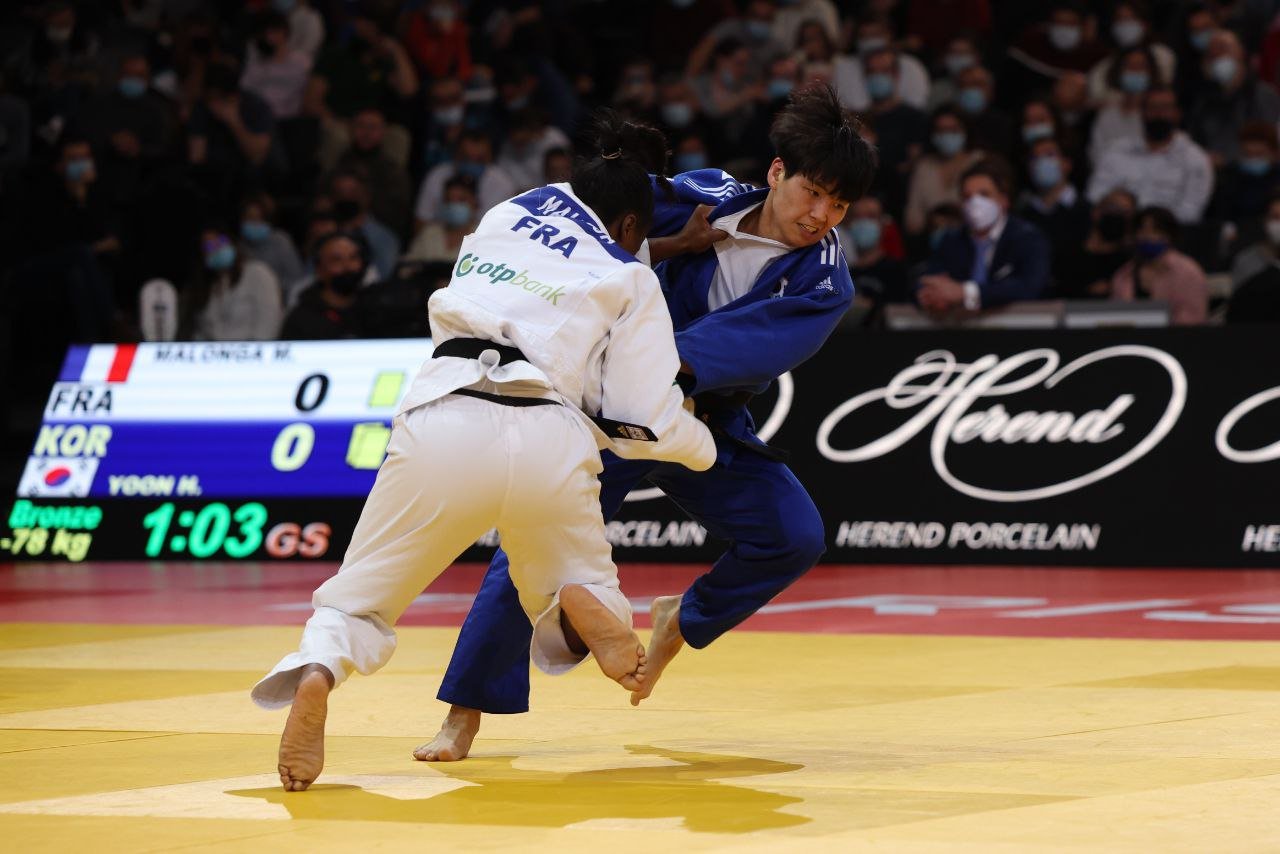 With three medals up for grabs, the crowd were on the feet as the +78kg women came in to the arena, and the first bronze medal went to Julia TOLOFUA of France. It was a hard fought contest but her opponent racked up the shidos and handed the contest to Tolofua. Lea FONTAINE (FRA) looked strong in the opening minutes but it wasn't long until her opponent, KIM Hayun (KOR) caught up. The contest went in to golden score and unfortunately for Fontaine she was caught for waza ari.
There was a lot of pressure on Romane DICKO to take gold here today in front of her home crowd and even though she was winning on the tactical front, in the end it was momentum that helped the Japanese to score ippon to take the Paris title. 
In the +100kg category, 2018 world silver medallist Ushangi KOKAURI (AZE) fought in his first grand slam final. Though he gave it his all, it was some swift shime waza from the Mongolian, ODKHUU Tsetsentsengel that stole the gold medal. Kokauri gave a fantastic performance today and looks to be gaining momentum.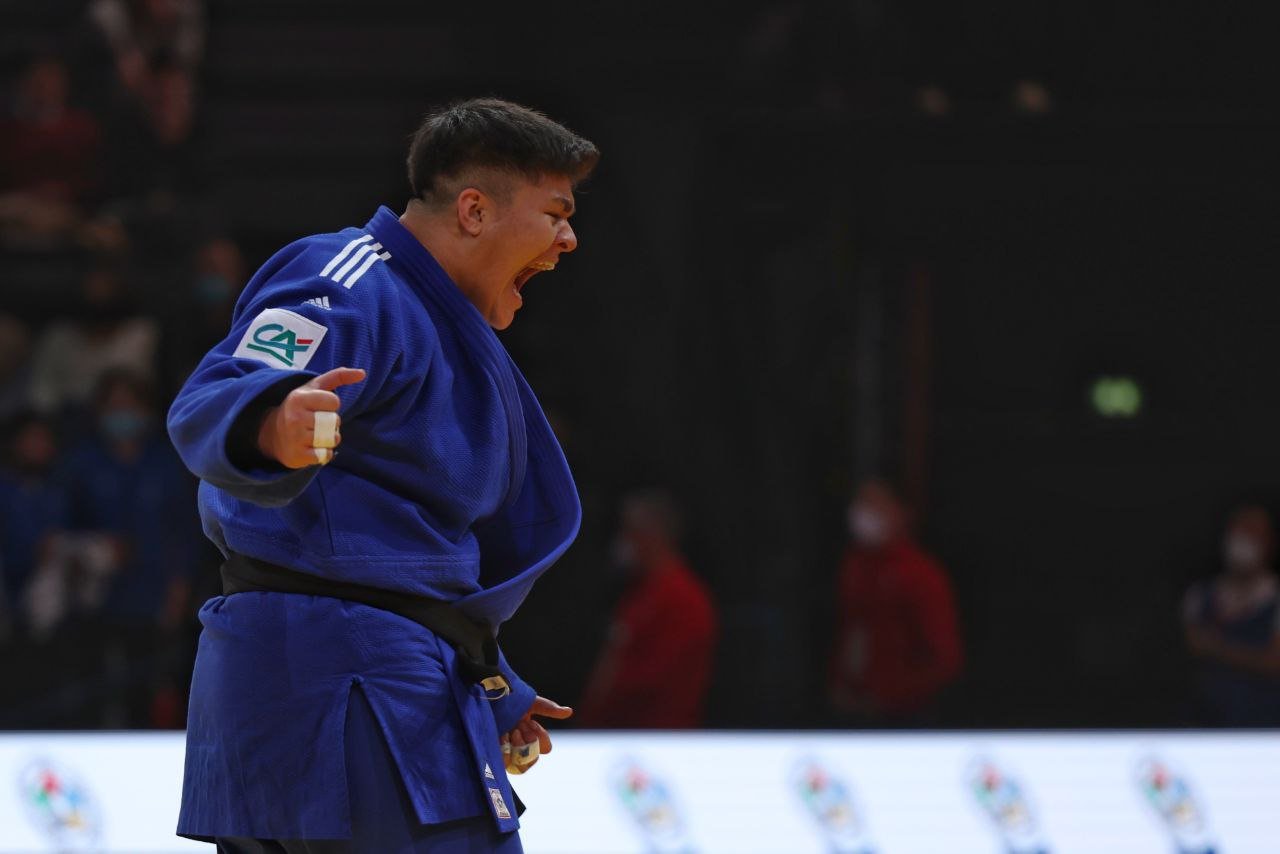 Julia TOLOFUA (FRA) was ecstatic with her bronze medal in front of the home crowd.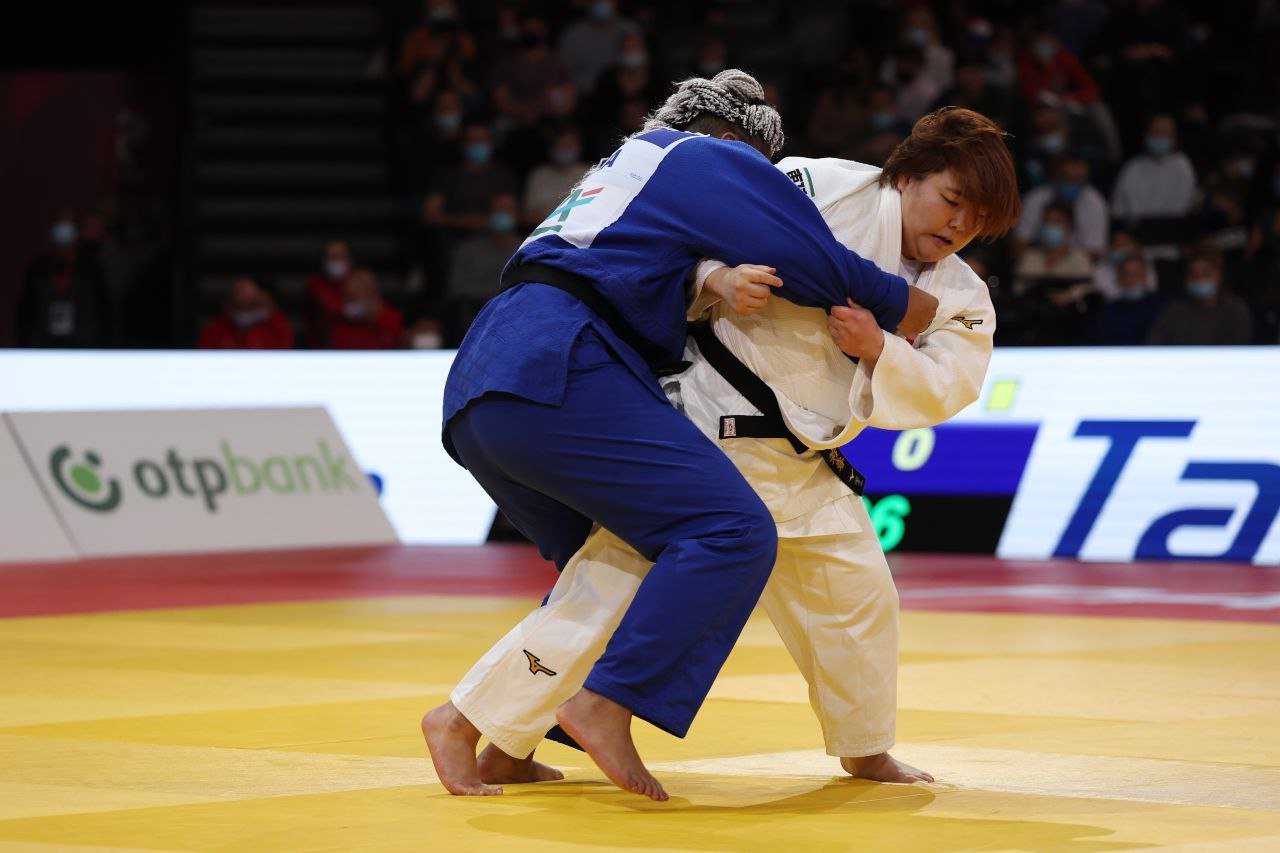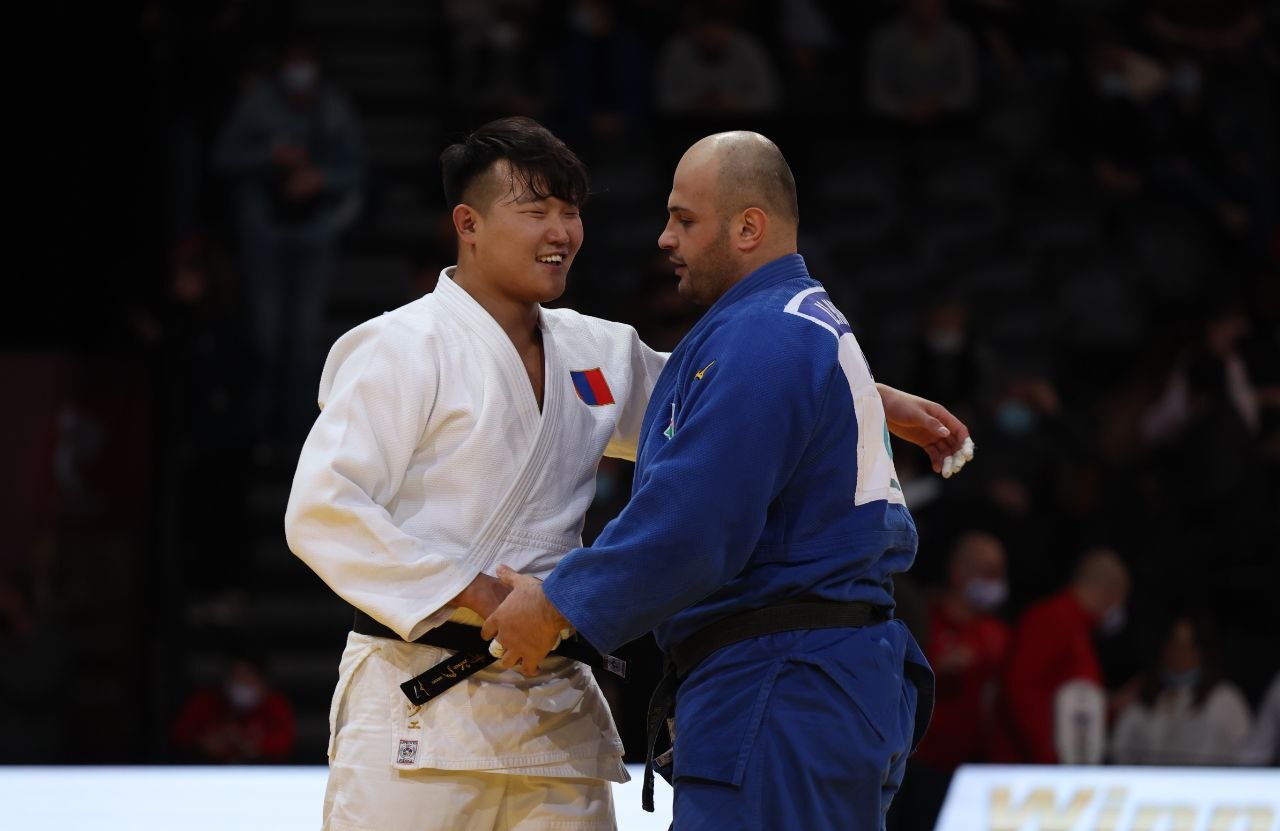 In the end, after a weekend of great performances Japan finished top of the medal table with 7 gold, 5 silver and 6 six bronze medals, though the host team were only in second place.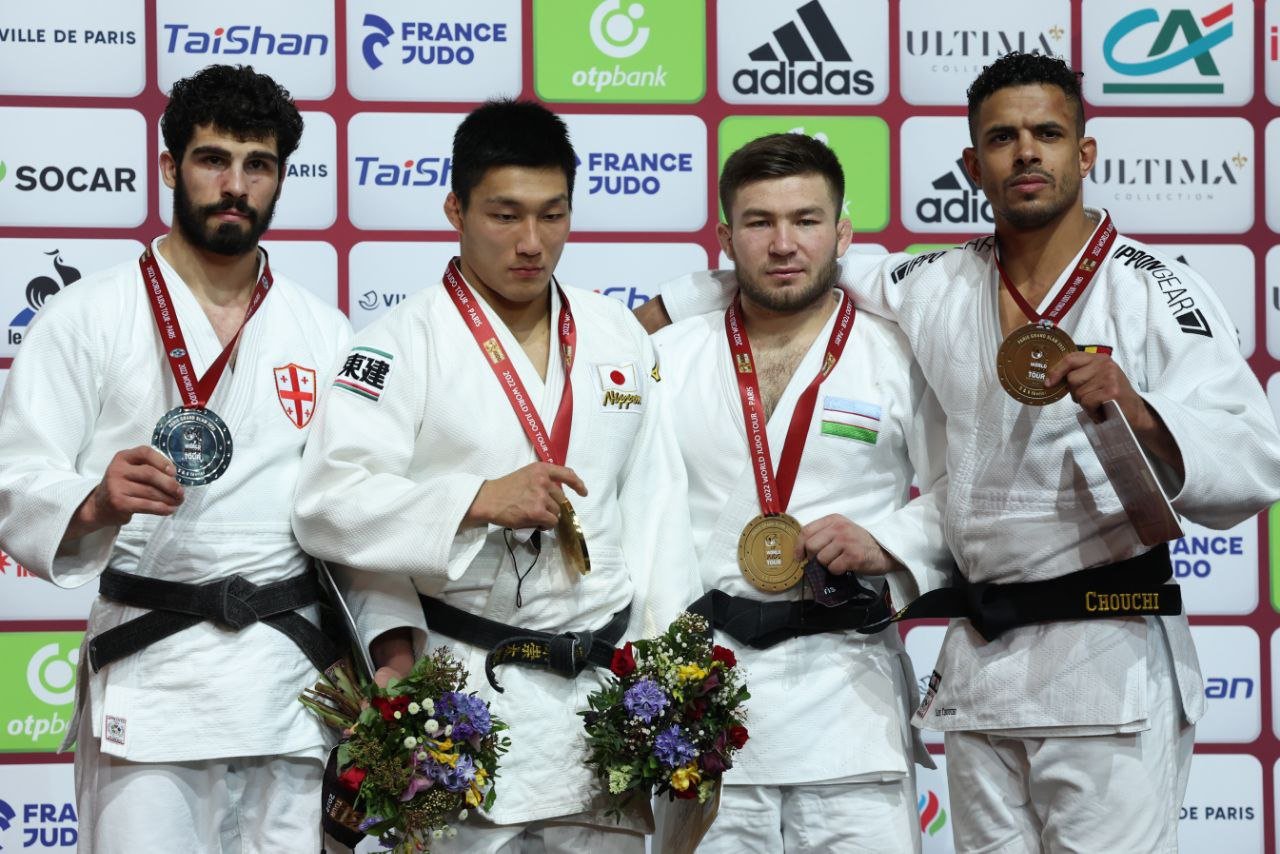 -81kg Medallists 1. FUJIWARA Sotaro (JPN) 2. GRIGALASHVILI Tato (GEO) 3. CHOUCHI Sami (BEL) 3. BOLTABOEV Sharofiddin (UZB)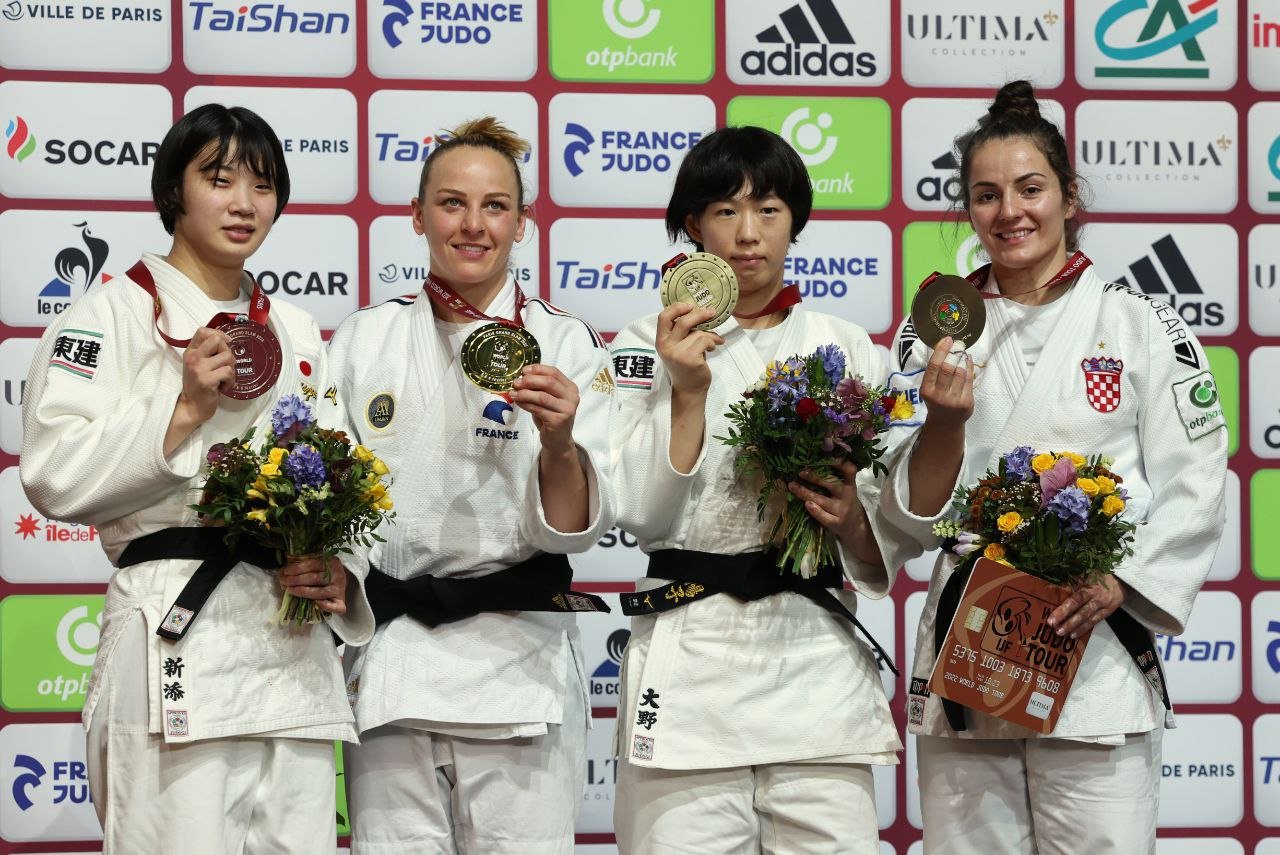 -70kg Medallists 1. PINOT Margaux (FRA) 2. NIIZOE Saki (JPN) 3. ONO Yoko (JPN) 3. MATIC Barbara (CRO)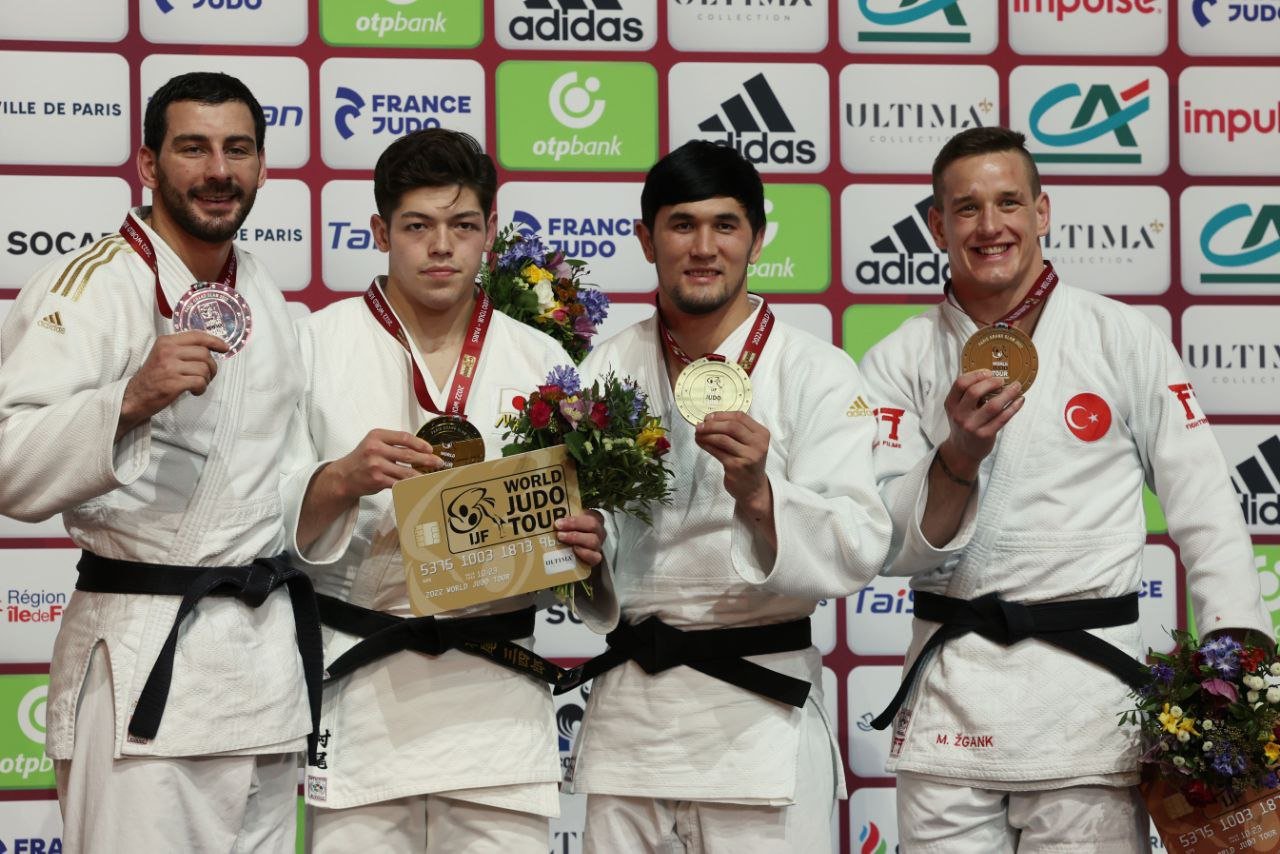 -90kg Medallists 1. MURAO Sanshiro (JPN) 2. MEHDIYEV Mammadali (AZE) 3. BOBONOV Davlat (UZB) 3. ZGANK Mihael (TUR)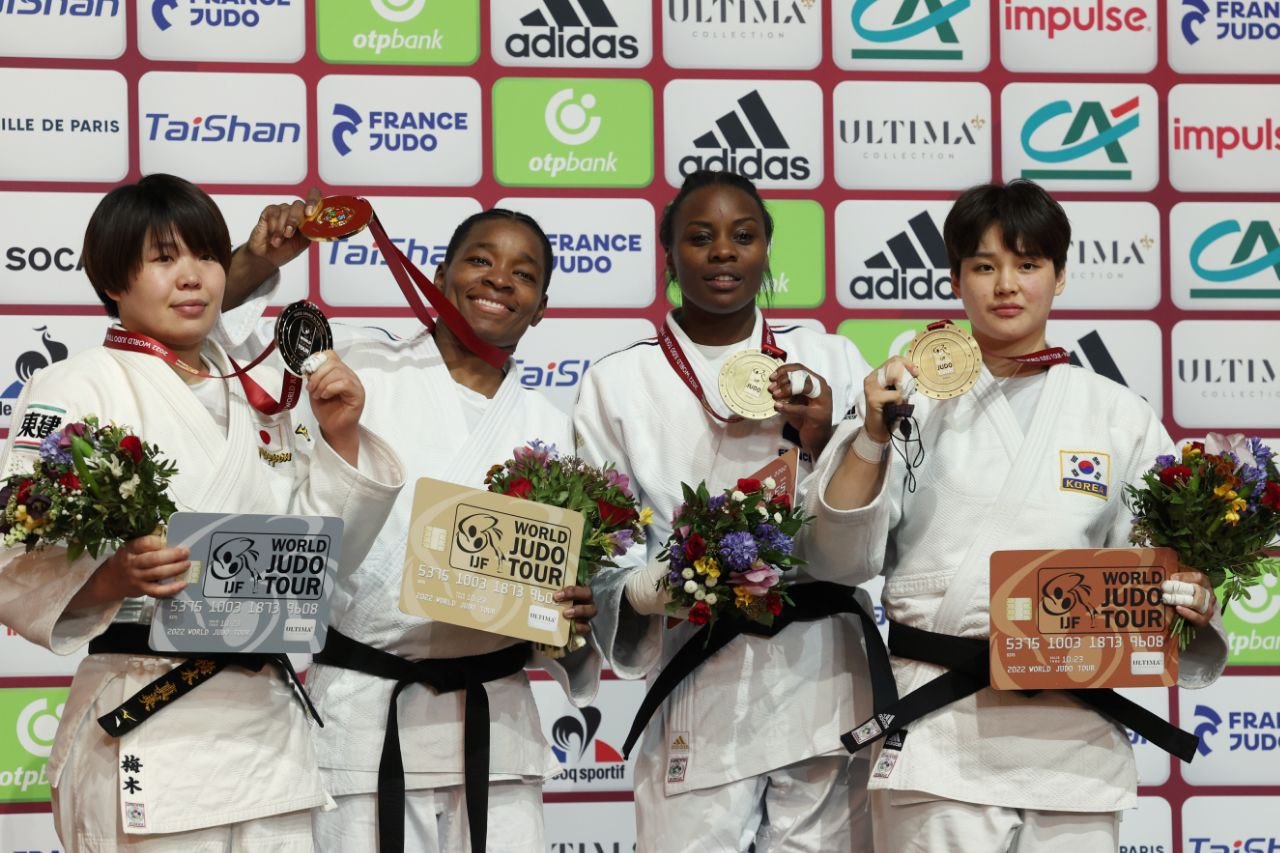 -78kg Medallists 1. TCHEUMEO Audrey (FRA) 2. UMEKI Mami (JPN) 3. MALONGA Madeleine (FRA) 3. LEE Jeongyun (KOR)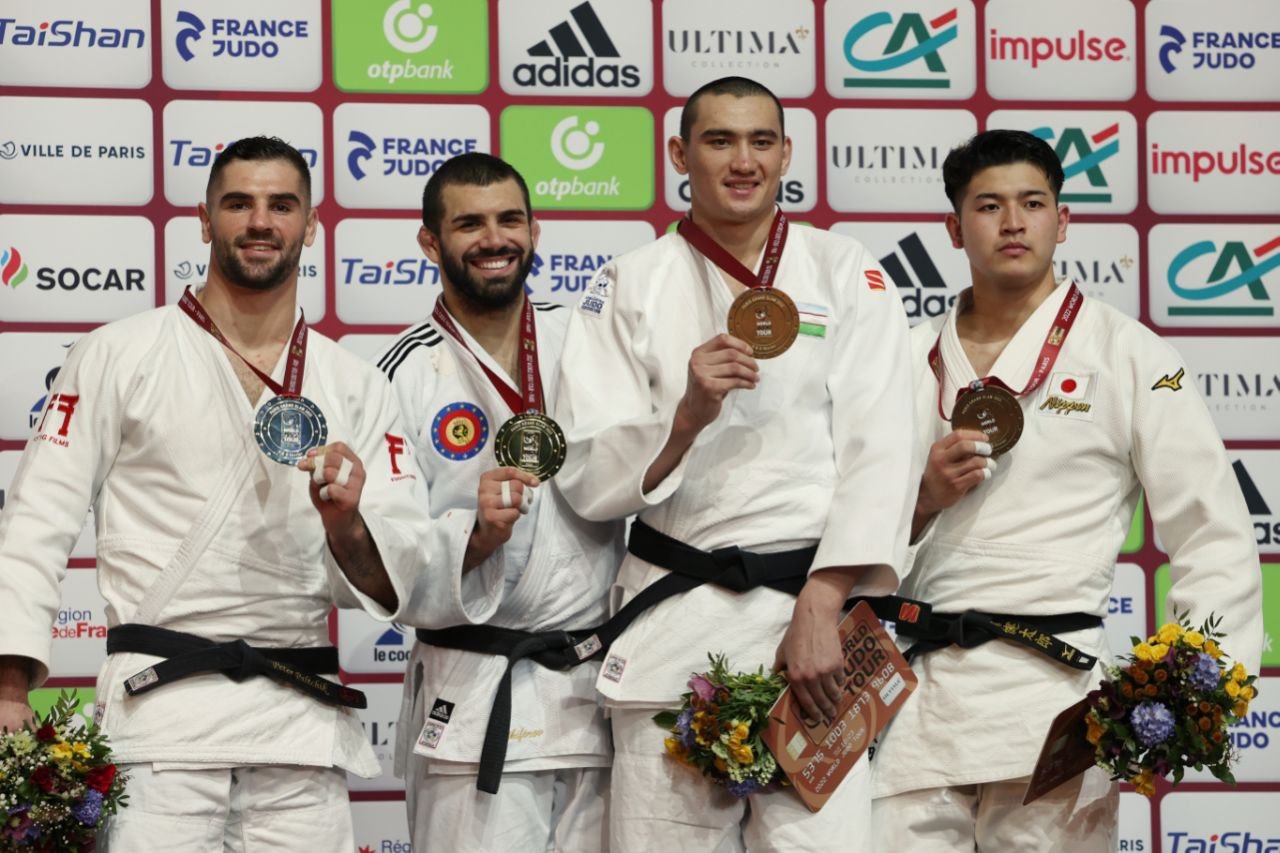 -100kg Medallists 1. NIKIFOROV Toma (BEL) 2. PALTCHIK Peter (ISR) 3. TUROBOYEV Muzaffarbek (UZB) 3. IIDA Kentaro (JPN)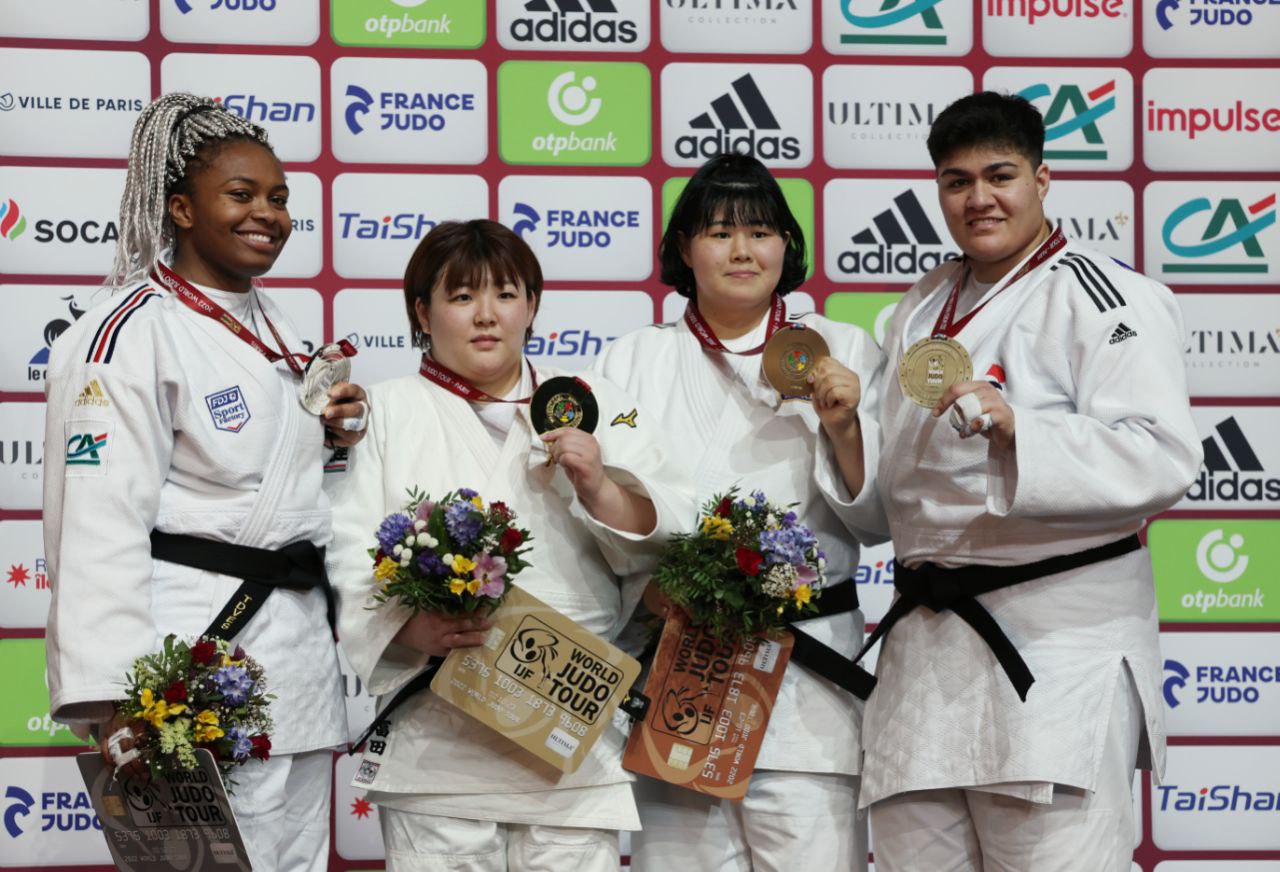 +78kg Medallists 1. TOMITA Wakaba (JPN) 2. DICKO Romane (FRA) 3. KIM Hayun (KOR) 3. TOLOFUA Julia (FRA)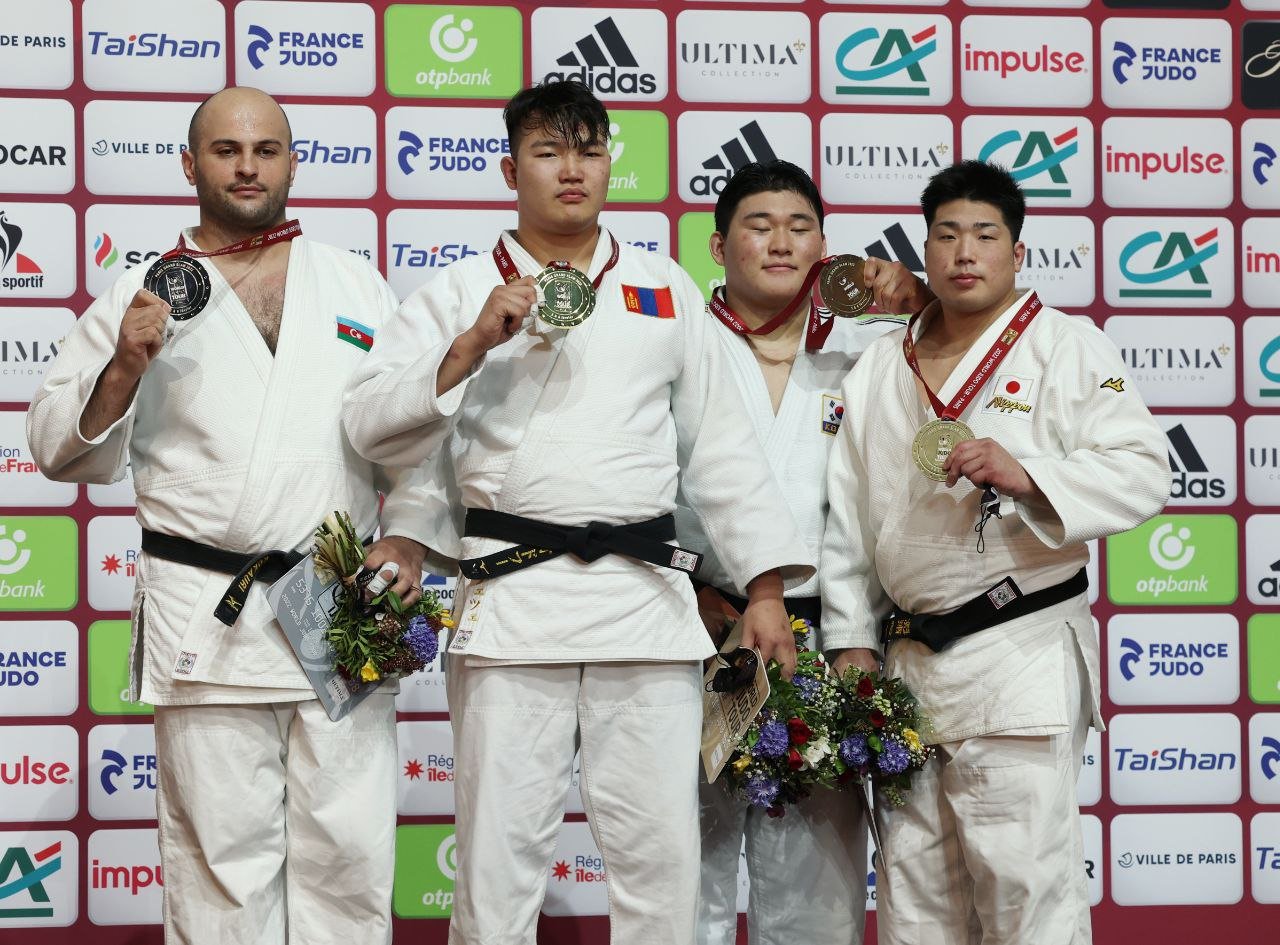 +100kg Medallists 1. ODKHUU Tsetsentsengel (MGL) 2. KOKAURI Ushangi (AZE) 3. FRA) KIM Minjong (KOR) 3. KAGUERA Kokoro (JPN)
Loading...
Currently there are no photos available!
Judoka
Author: Thea Cowen
---