For most, one of the greatest anticipated contests of the final block was the -52kg final, France's chance for glory on day one. Amandine BUCHARD is the nations favourite but was coming up against the -48kg Olympic champion, wonderfully admired Distria KRASNIQI (KOS). The ferocious lightweights gave it their all and although Krasniqi picked up two shidos, the contest went in to golden score.
Buchard may have been confident with the crowd behind her but Krasniqi continued to come forward, calm and collected. It wasn't until 3:55 in to golden score that the French world number one managed to claim her gold medal at home with sode tsurikomi goshi. 
I am really happy because I have a bronze medal and silver medal in Paris, I haven't fought here for a long time and I was so happy to see the public again because I missed all of them in the Olympic Games. It is always crazy to fight here because you only have good vibes, when it's hard in the fight, the people are here for you and give you power so I was really happy to give them this victory, and for myself as well. It was also the first time I have had family at the competition so it was very special for me. I cannot wait to see how my season will be and my goal is to become European champion again and world champion.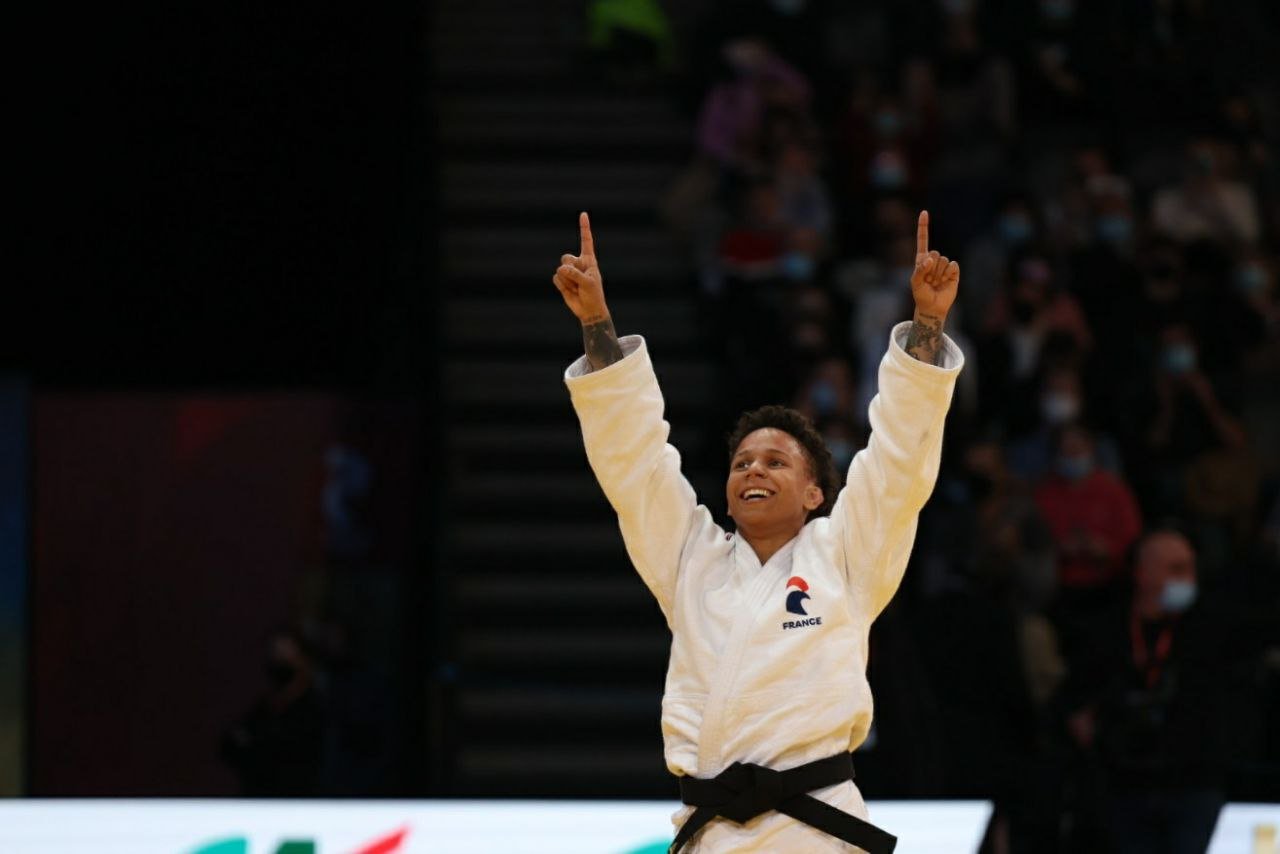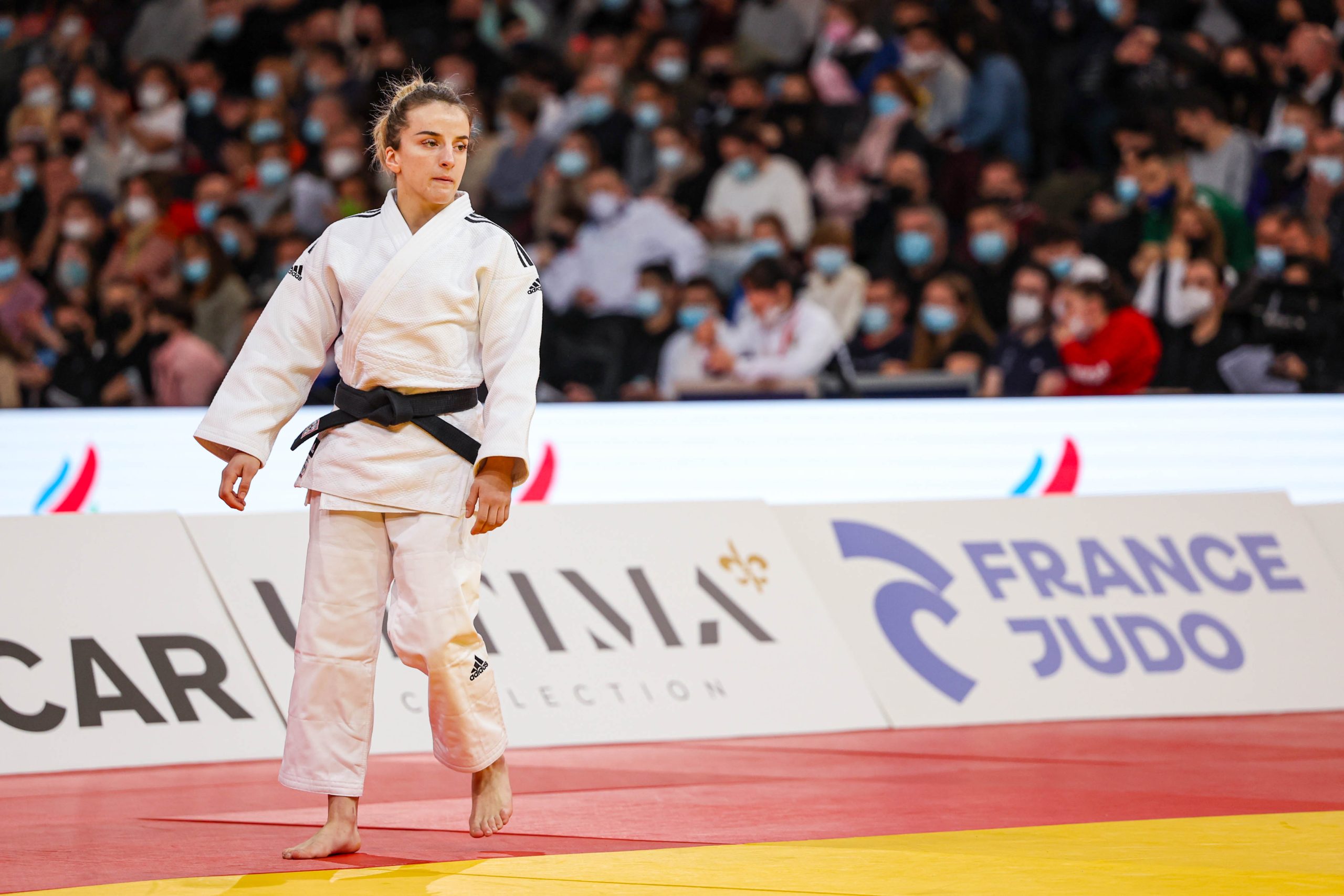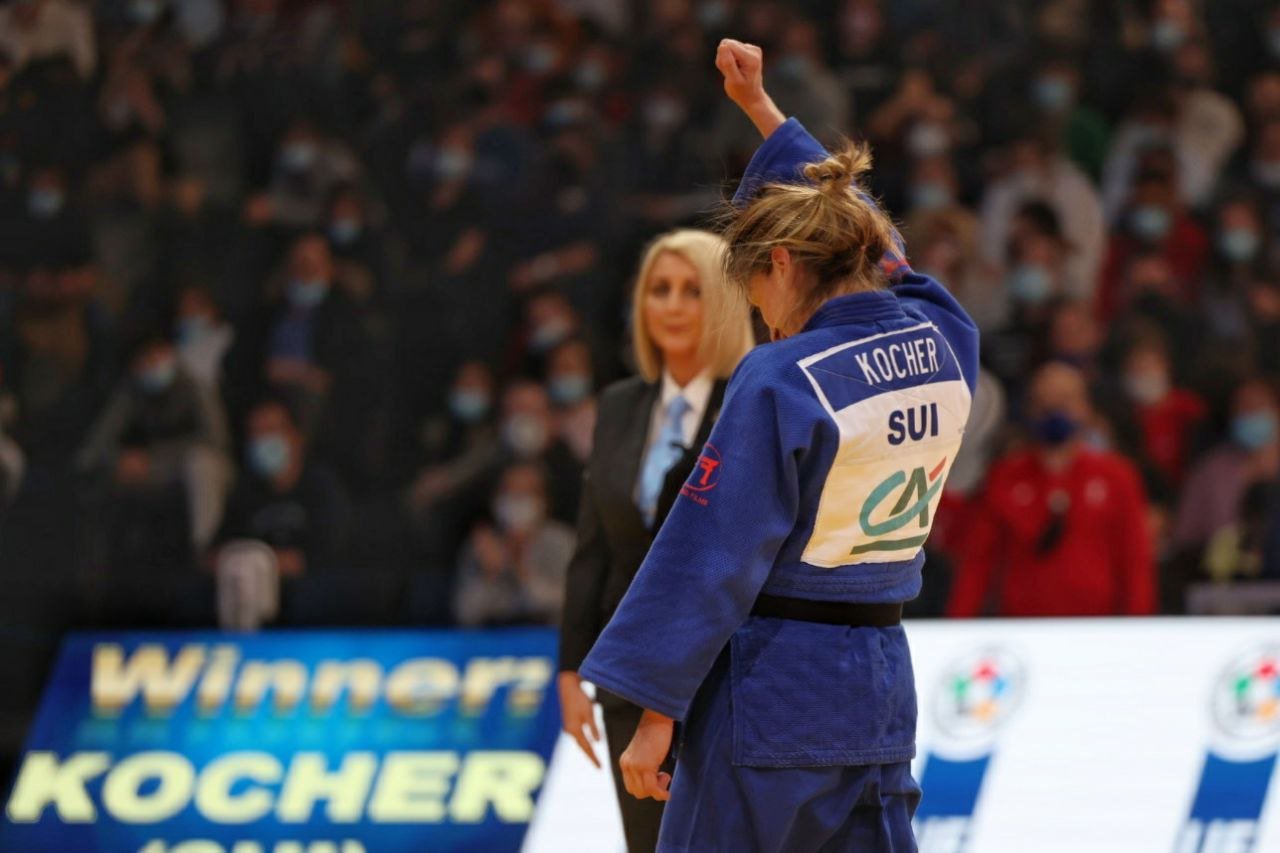 It was a battle in to golden score for Fabienne KOCHER (SUI) and Astride GNETO (FRA). It appeared a case of conditioning, Gneto simply couldn't keep up with the assault of Kocher and the Swiss was able to dominate in ne waza to take her first Paris Grand Slam medal.
Immediately the final block was buzzing as the two French -48kg athletes Blandine PONT and Melanie LEGOUX CLEMENT took to the tatami and finally after a minute and a half of golden score, the first bronze medal for Europe and first for France went to Pont. A big celebration followed, cementing her position in the French team as the competition for the Olympic selection is soon to come in to play.
Luka MKHEIDZE (FRA) allowed the French celebrations to continue with a juji gatame win against LEE Harim (KOR). On the next tatami, Jaba PAPINASHVILI (GEO) and Karamat HUSEYNOV (AZE) were off to a blinding start with the latter scoring with morote seoi nage in the first 12 seconds. It of course wasn't over by any means and the Georgian secured his bronze with an ippon-scoring ko uchi with 2:20 still left on the clock.
Vazha MARGVELASHVILI (GEO) stole the show for Europe in the -66kg category, it was a great contest against Frenchman Daikii BOUBA but it seemed the tactics and experience of the Georgian were superior on this occasion. Margvelashvili already had a waza ari on the board and so Bouba was chasing, the pair locked in both going for a pick up, a huge wheeling motion sent it in favour of the Georgian to give him the medal. 
Of the two potential French medals, Sarah Leonie CYSIQUE took the first in the -57kg category, defeating team mate Faiza MOKDAR, winning by submission. Priscilla GNETO took the next bronze against the Mongolian LKHAGVATOGOO Enkhriilen (MGL) in golden score with a strong ko uchi.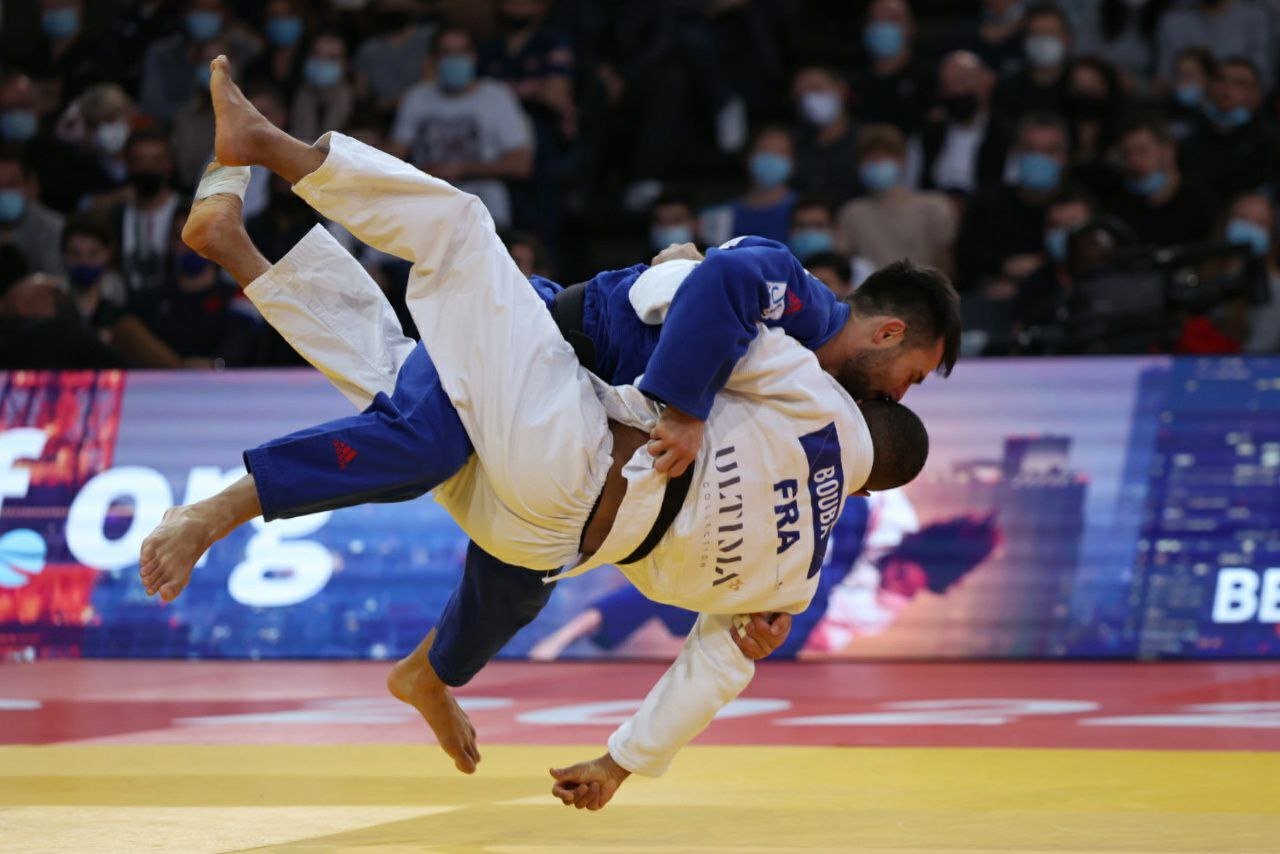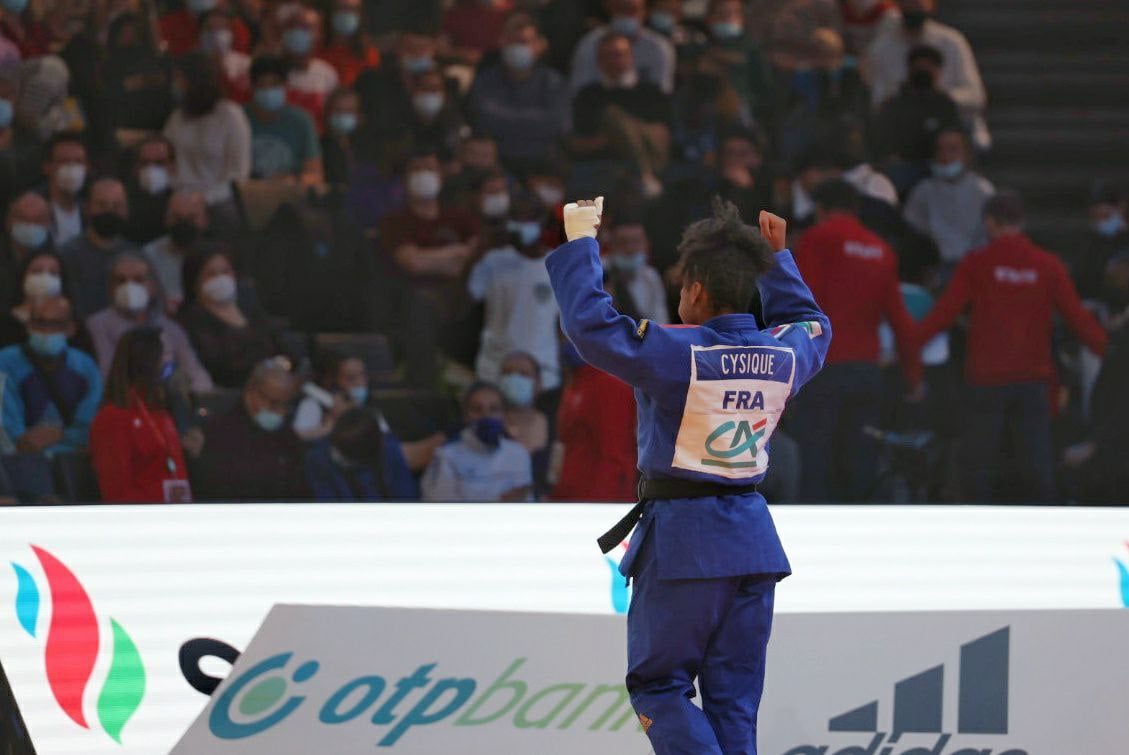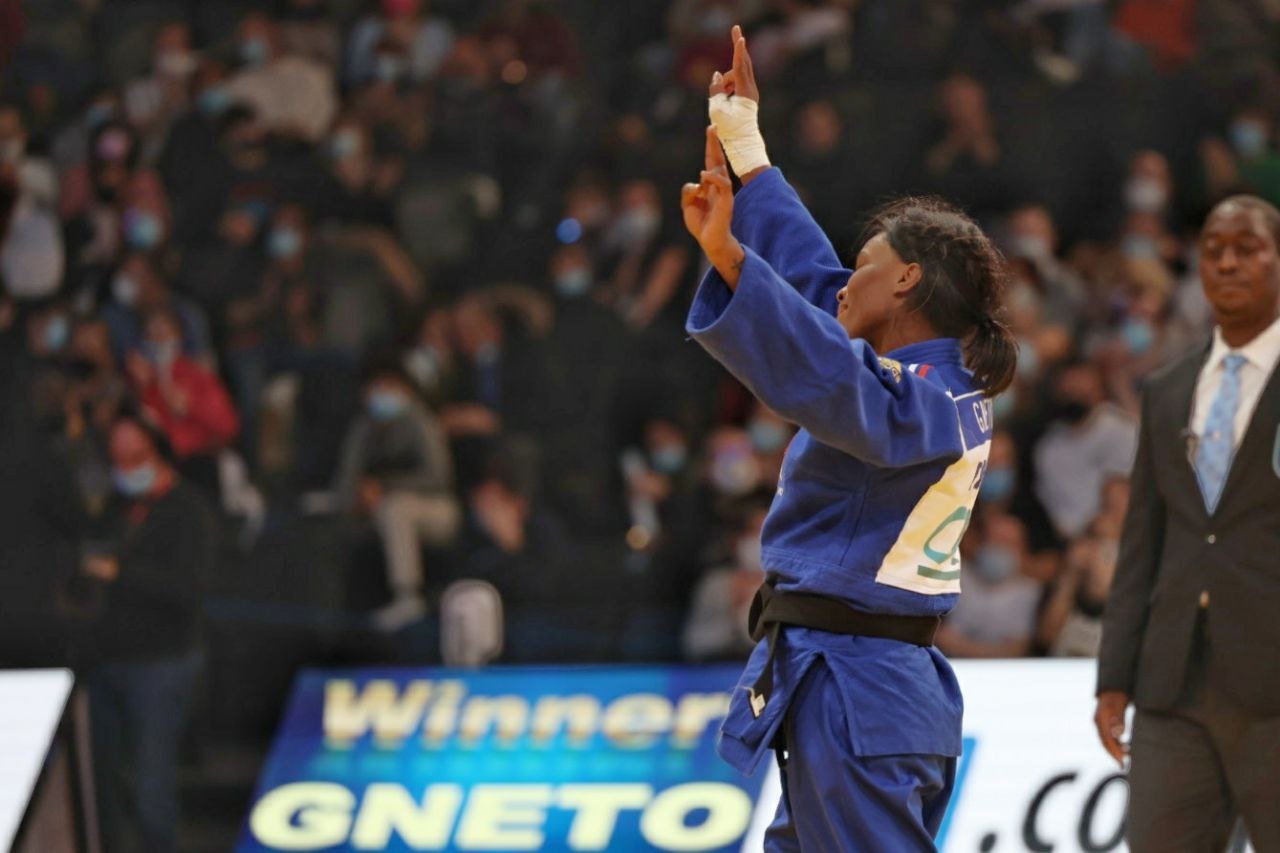 France celebrate twice in the -57kg category with a second bronze from Priscilla GNETO.
The final of the -73kg category became a golden score affair for current world champion Lasha SHAVDATUASHVILI (GEO) and HASHIMOTO Soichi (JPN). Hashimoto was slow to start in the contest and the attacks just weren't coming which meant the shidos did. As he racked up penalties he was under pressure and a third one gave the gold to the Georgian. Shavdatuashvili finally won his Paris Grand Slam gold after achieving silver in 2018 and bronze in 2019. 
A difficult head to head between Geke VAN DEN BERG and Sanne VERMEER of the Netherlands ensued on one of the bronze medal tatamis but despite the great efforts of Van den Berg, it was the strength and control of Vermeer that brought her the medal. The first score from a seoi nage attack, the solidifying medal point was a counter. On the adjoining tatami, Angelika SZYMANKSA of Poland continued her Paris Grand Slam collection, defeating Lucy RENSHALL (GBR) in golden score following a weak entry from the British athlete which allowed for an easy counter for Szymanska. 
All results can be found at live.ijf.org and tomorrow we can follow the live action again from 11:00 local time.
The crowds will be filtering in to see their French stars including Axel CLERGET, Alexander IDDIR, Margaux PINOT, Madeleine MALONGA, Audrey TCHEUMEO and Romane DICKO.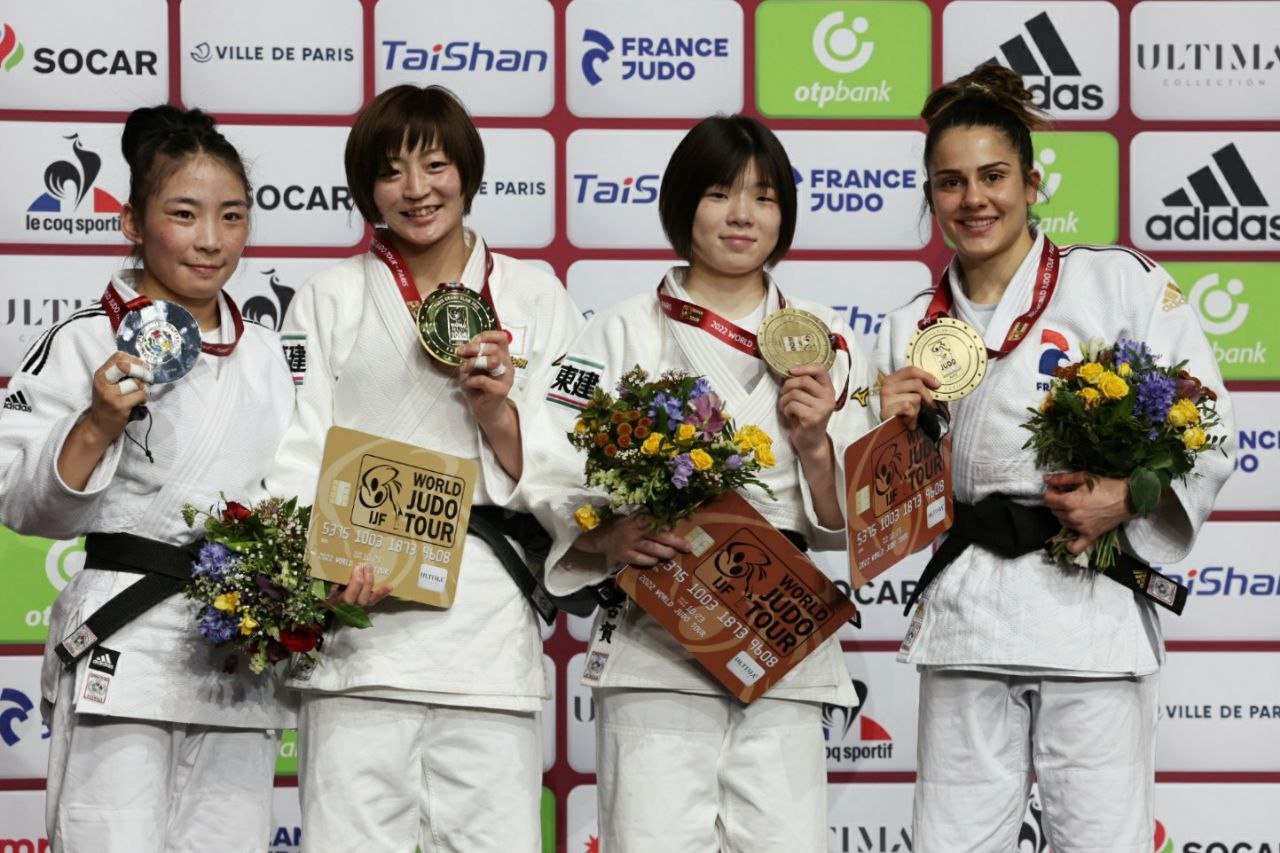 -48kg Medallists 1. TSUNODA Natsumi (JPN) 2. BAVUUDORJ Baasankhuu (MGL) 3. KOGA Wakana (JPN) 3. PONT Blandine (FRA)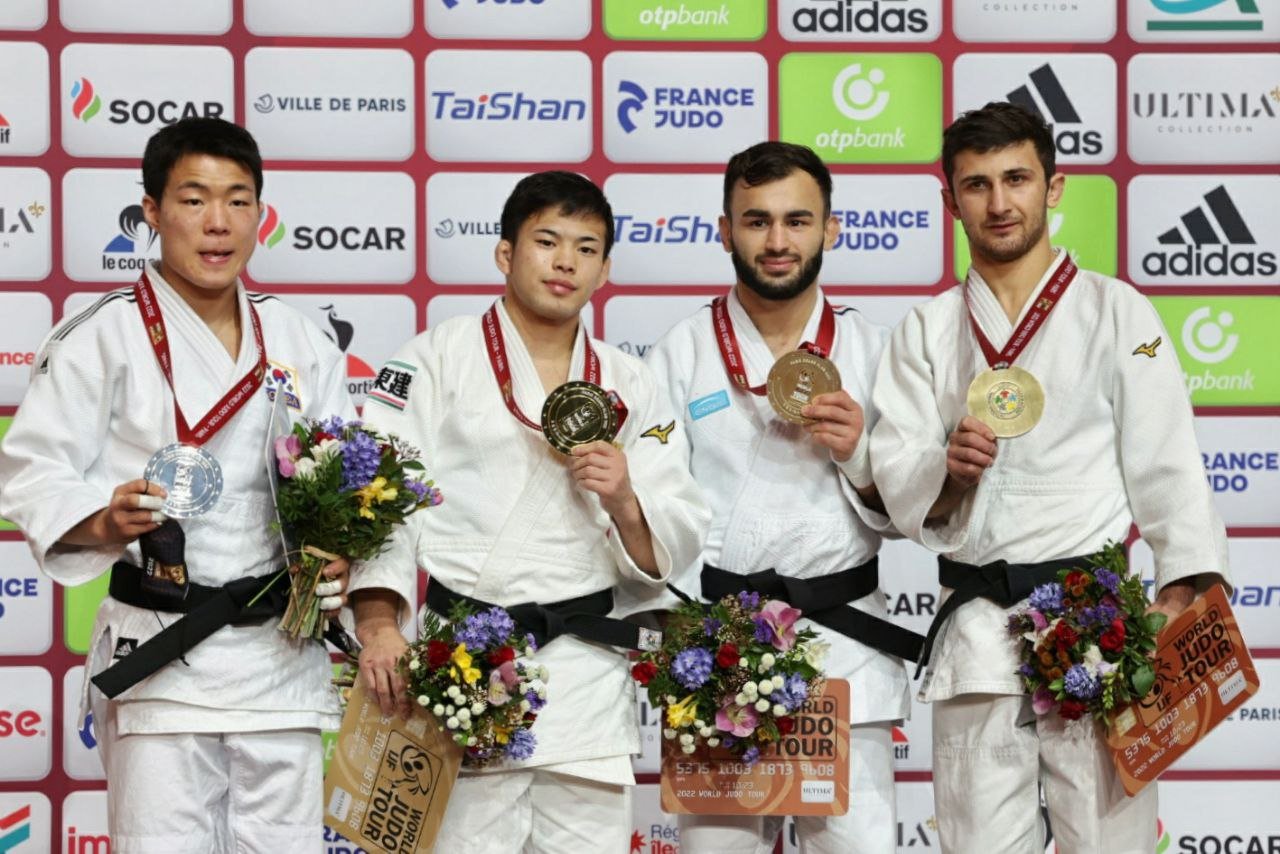 -60kg Medallists 1. NAGAYAMA Ryuju (JPN) 2. JEON Seungbeom (KOR) 3. MKHEIDZE Luka (FRA) 3. PAPINASHVILI Jaba (GEO)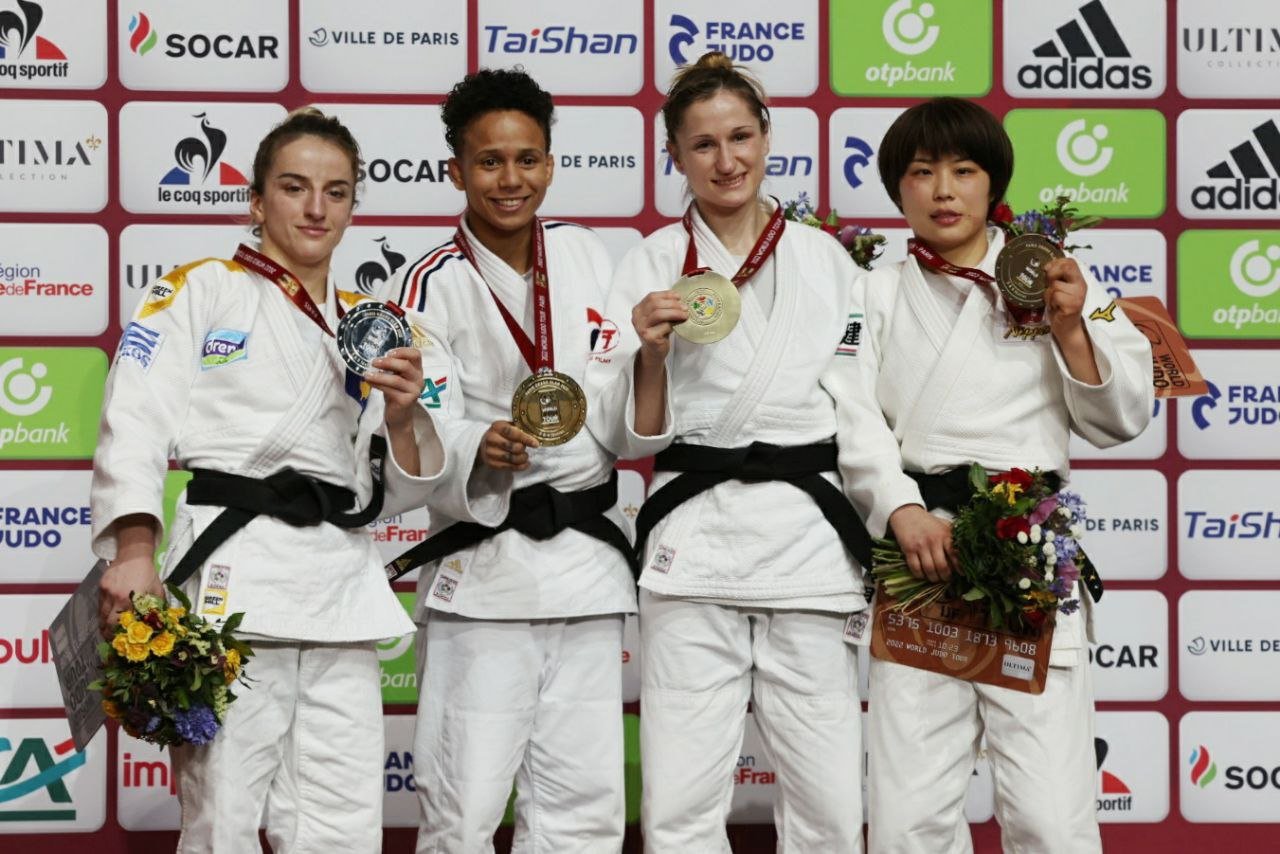 -52kg Medallists 1. BUCHARD Amandine (FRA) 2. KRASNIQI Distria (KOS) 3. KOCHER Fabienne (SUI) 3. SHISHIME Ai (JPN)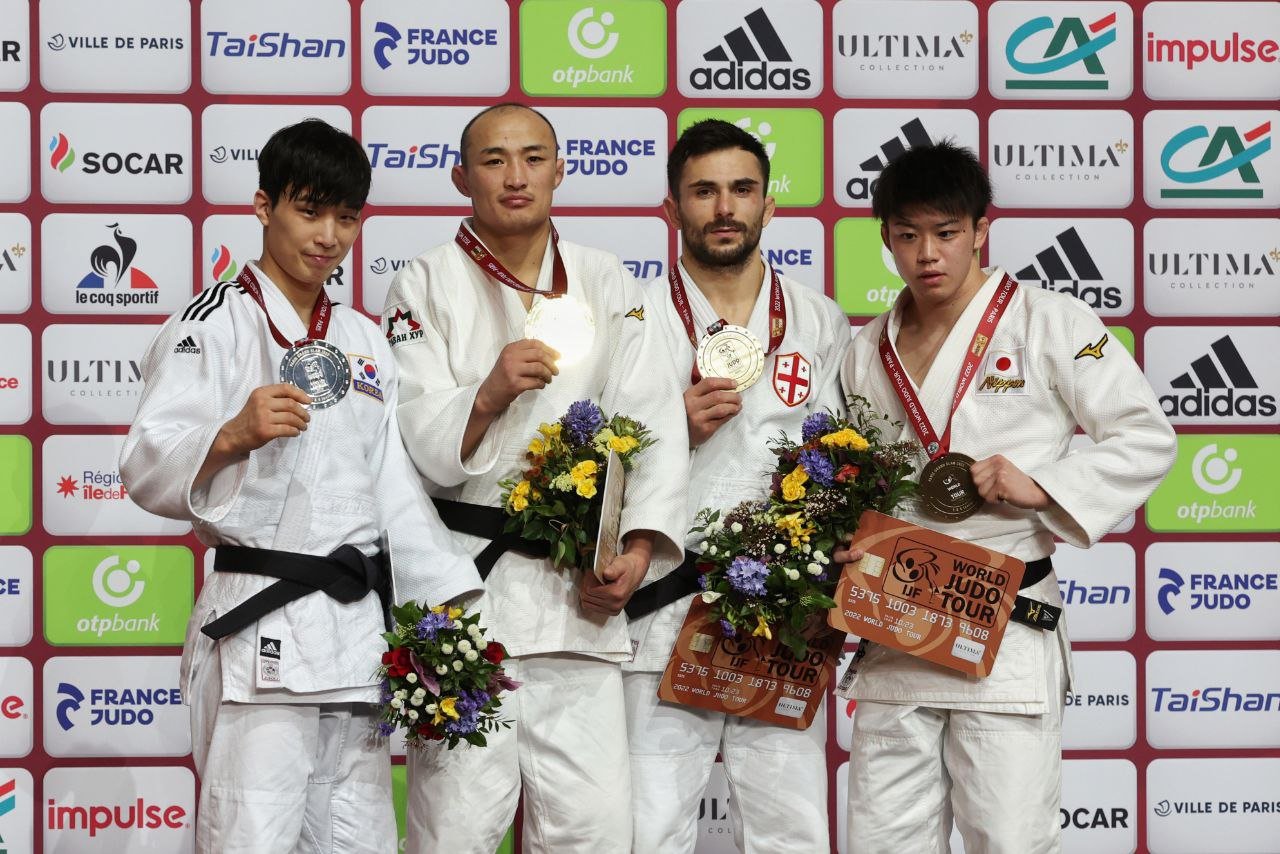 -66kg Medallists 1. YONDONPERELEI Baskhuu (MGL) 2. AN Baul (KOR) 3. MARGVELASHVILI Vazha (GEO) 3. TANAKA Ryoma (JPN)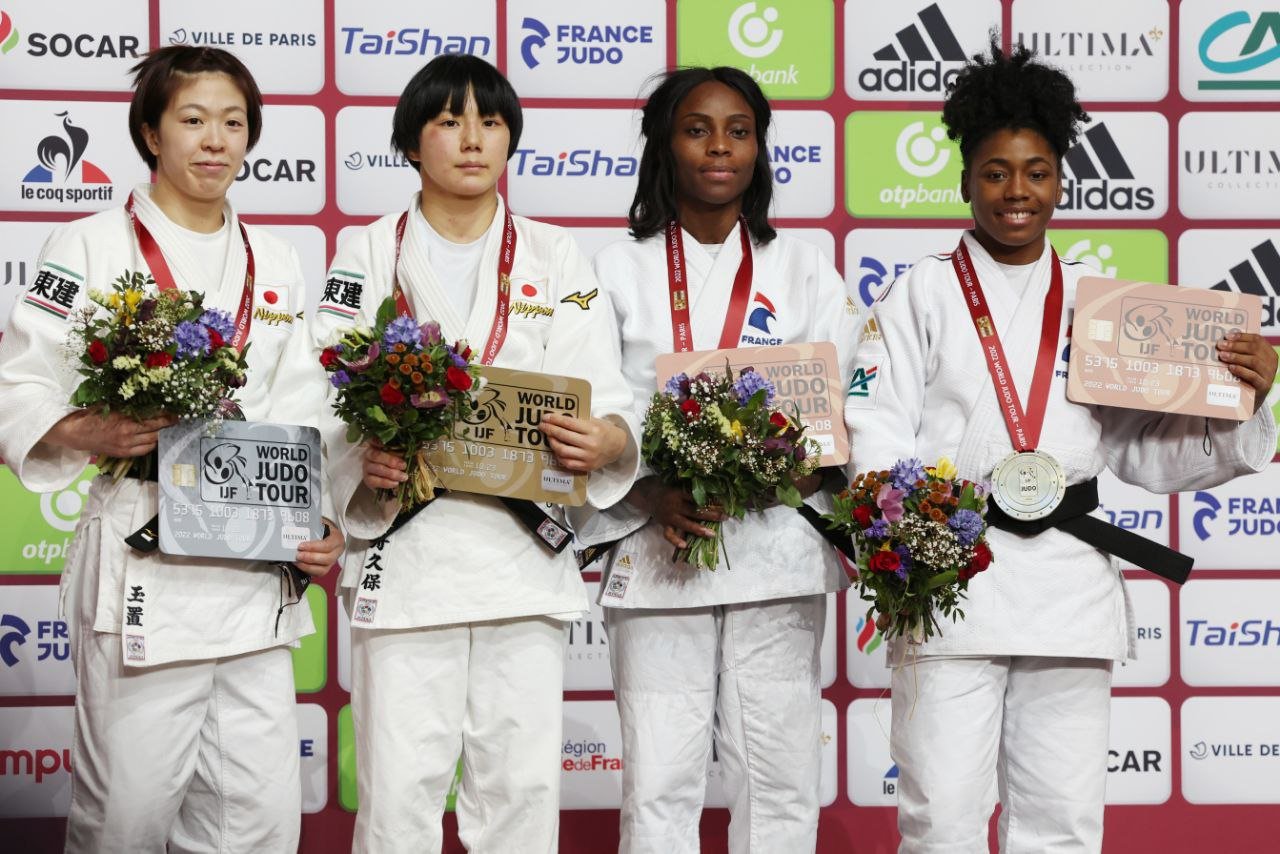 -57kg Medallists 1. FUNAKUBO Haruka (JPN) 2. TAMAOKI Momo (JPN) 3. GNETO Priscilla (FRA) 3. CYSIQUE Sarah Leonie (FRA)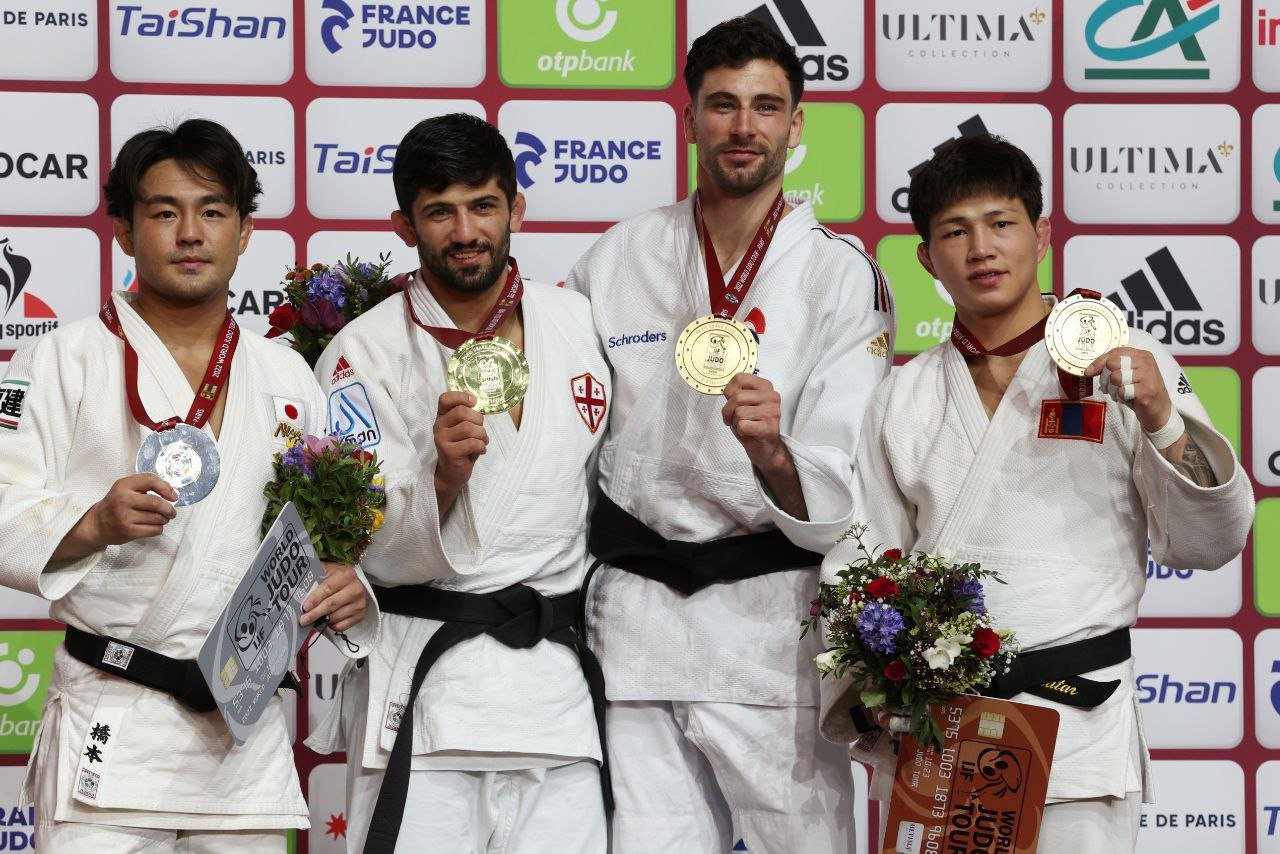 -73kg Medallists 1. Lasha SHAVDATUASHVILI (GEO) 2. HASHIMOTO Soichi (JPN) 3. AXUS Benjamin (FRA) 3. TSEND-OCHIR Tsogtbaatar (MGL)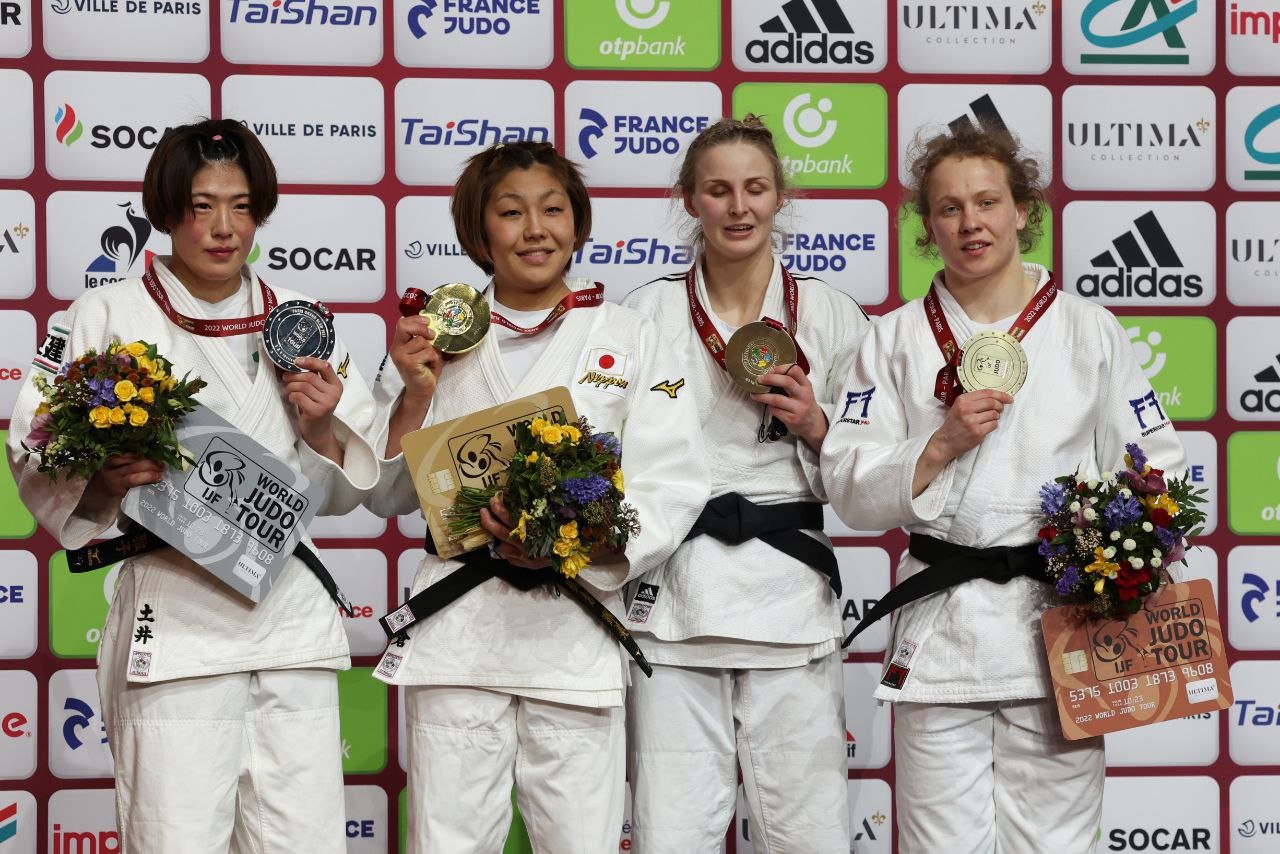 Loading...
Currently there are no photos available!
Judoka
Author: Thea Cowen
---